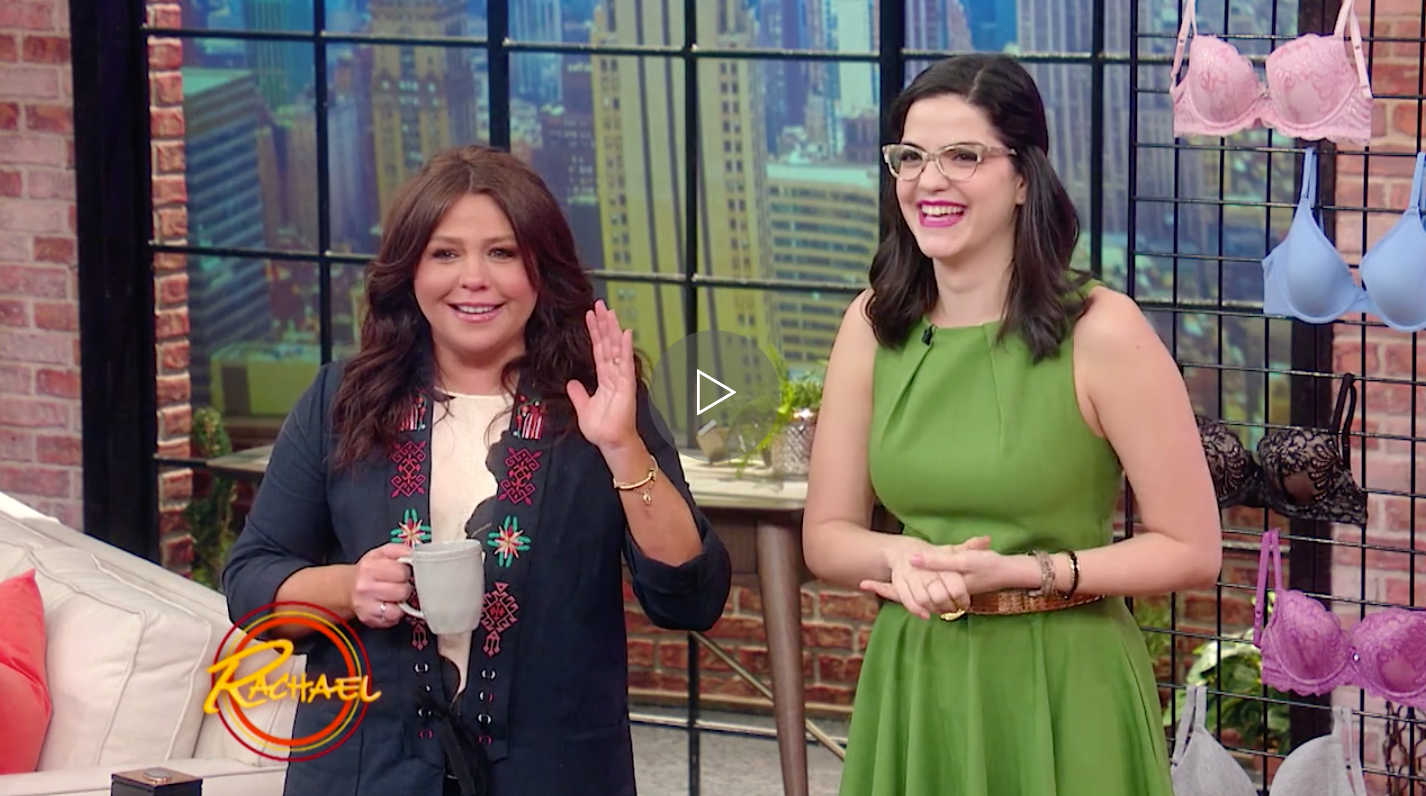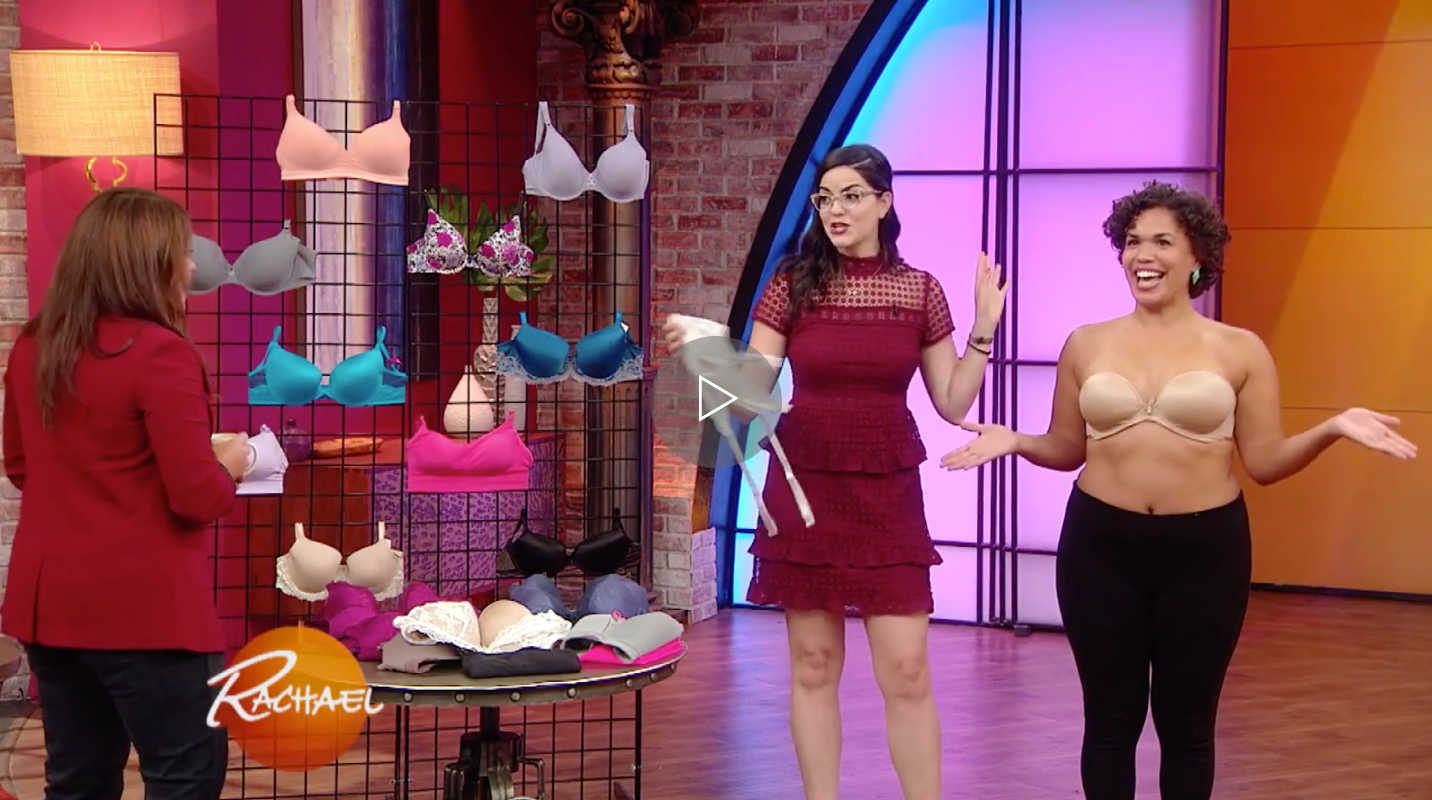 Come along with Kimmay Caldwell, bra fit expert, Undergarment Educator, and self-love coach on The Rachael Ray Show! Take a glimpse at the recaps of some of her latest appearances, shop the styles shared on the air, and get extra tips and advice that didn't make it to the show. Hurray!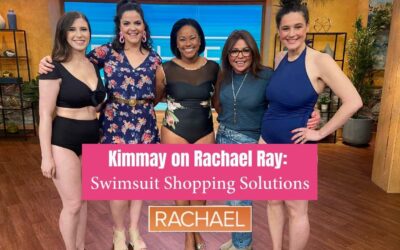 Swimsuit shopping can be HARD. Most people I know dread it. And thus, they spend years in suits they don't really like, just making do. The result is feeling less confident and comfortable out there on the beach or by the pool, which is already a pretty vulnerable...
read more
Looking for one of the bras featured on the show? Explore the episodes above or get shopping right away below! Keep in mind that some styles sell out or brands update, change, or stop making certain styles. Below are the most recent links to the styles Kimmay featured on the show. Pssst! Some of these are brand partners or affiliate links. Keep in mind that Kimmay only ever shares her honest and expert opinion, and products that make her say hurray! Buy and try them yourself and see what you think. Hurray!
Hermoza – Genevieve One Piece Swimsuit
Albion Fit – The Maria One Piece
Bravissimo – Whitsunday Bikini Top
True & Co – The Body Lift Scoop Neck Bra
Chantelle – Norah Comfort Underwire Bra
Natori – Pure Luxe T-shirt Bra
LeMystere – Clean Lines Strapless
Natori – Gravity Sports Bra
Warner's– Easy Does It™ No Dig
AnaOno – Paige Wrap Front Sports Bra
Le Mystere – Sophia Lace Bra
LeMystere – Active Balance Underwire Bra
Dominique – Zoe Max Support Sports Bra
Empriente– High Impact Underwire Sports Bra
Montelle – Bra Sized Bralette
Brassybra – Get 20% off with KIMMAY20
Va Bien – Marquise Plunge Basque 
NuBra – Seamless Contour Cup
Le Mystere – Transformative Tisha Bra
Fleur't – Belle Époque Bralette
Dominique – Noemi Strapless Longline Bra
Dominique – Anais Everyday Seamless Bra
Paramour by Felina – Memory Foam Gorgeous Bra
Le Mystere – Safari Invisible Comfort Bra
Le Mystere – Perfect 10 Bra
Olga – No Side Effects Underwire Bra
Free Bra Class
Want to wear a bra without ripping it off at the end of the day? Watch How to Find a Comfortable Bra Fit For Your Body WITHOUT Wasting Your Money on Bras You Dread Wearing! Plus, you'll also get Kimmay's Bra Fit Guide, and a taste of Bra Confidence & Comfort™. Watch now and don't spend another minute feeling uncomfortable in your bra.