How Can Hurray Kimmay Support You?
Supporting folks is what I do! So, how I can support you? 
I'm been a bra fitter, marketer, educator, host, and lingerie writer since 2005 and below you'll find a few of the most popular ways that we can work together.
Maybe you're a bra wearer who's yet to find comfort in your bras and confidence in your body.
Or perhaps you're a bra fitter or industry professional who wants training and a place to belong.
Or perchance you're an awesome brand with great products and even better ethos and you want a trusted expert to wear and share your line.
It's all below, along with special information on speaking, hosting panels, press inquires, and more. I am so excited to support you!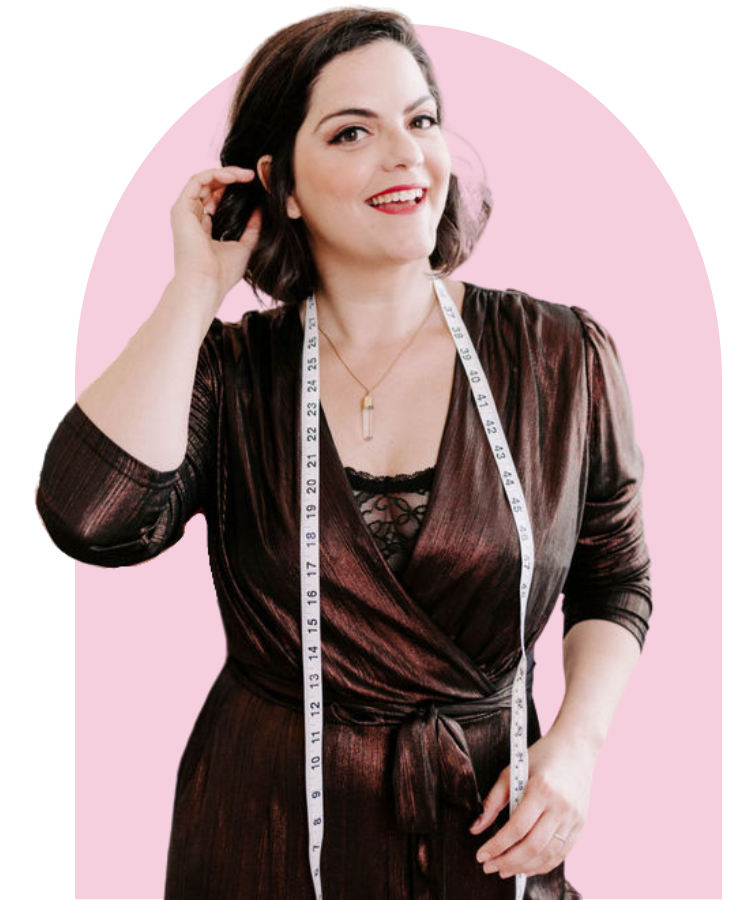 You might be laughing and wondering if finding the right sized bra can really make such a difference in your life. I'm telling you, the answer is "YES!" And if you still don't believe me, have a chat and a fitting with Kimmay and see for yourself! I promise you'll be grateful you did. I know I am! HURRAY!
Kerin Hulsizer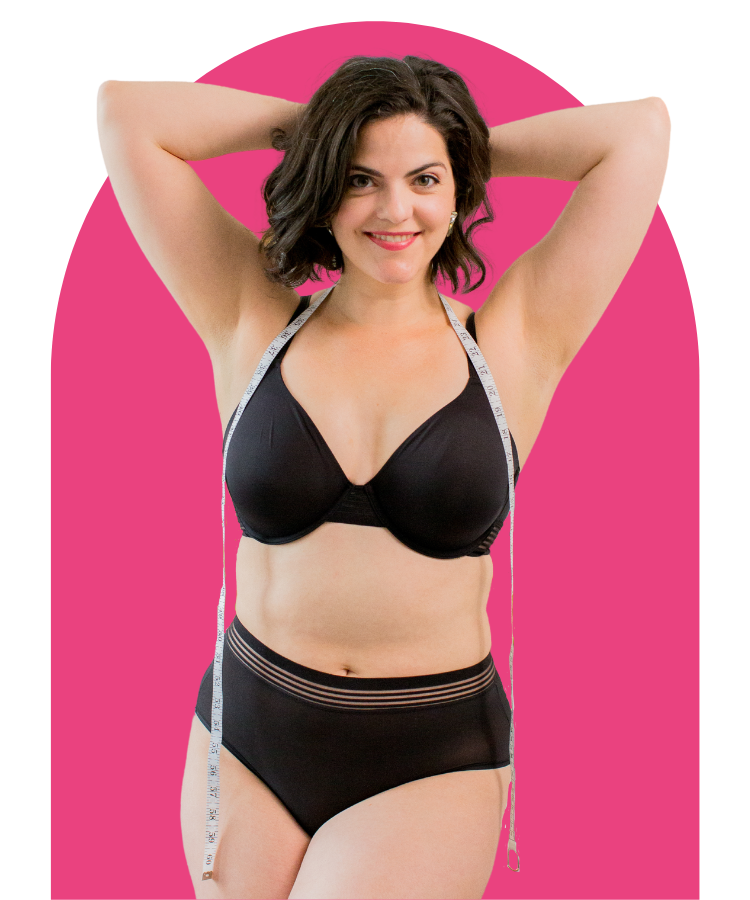 If you wear bras, below are three ways that I can support you!
Free Fit Guide and Bra Class – Before we discuss size, let's talk about fit. Even the best bra in the wrong fit will feel like a bad bra. So, I teach The Comfort Fit System™, where fit = comfort, and comfort = fit. Get a taste of it with my free bra guide PDF and video, plus join me for a class replay where you'll get an introduction (and a special discount) to my course!
Bra Confidence & Comfort™ – the only course out there for people who want to find a comfortable bra fit without dread. 1 part practical bra shopping information (that your parent never taught you!) and 1 part body acceptance and peace with your size. This course comes with extra bonuses for pregnancy, how to navigate your size and body changes, bra care to help them last longer, and more.
Hurray Kimmay Blog – I've been blogging and sharing articles on bra education since 2011! Chances are, if you have a question about it, I've written about it. Read up on my latest posts and learn a thing or two. From educational posts, to shopping guides, and even some inspiration along the way. Hurray!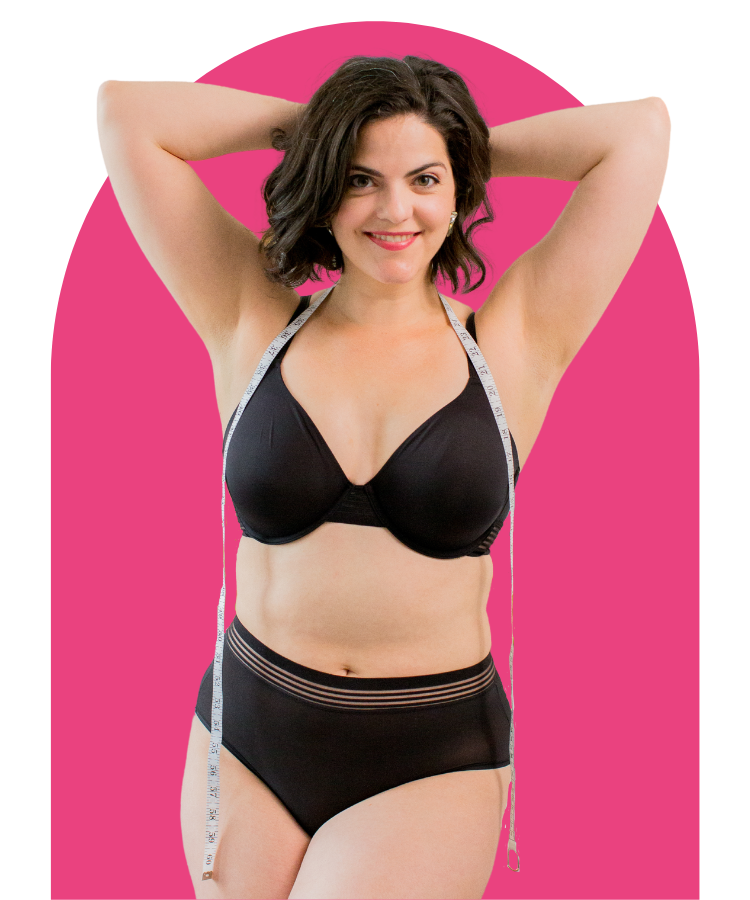 I have always struggled with self esteem…That all changed! I literally want to walk around in just a bra now…that's how good I feel.
Ebony Williams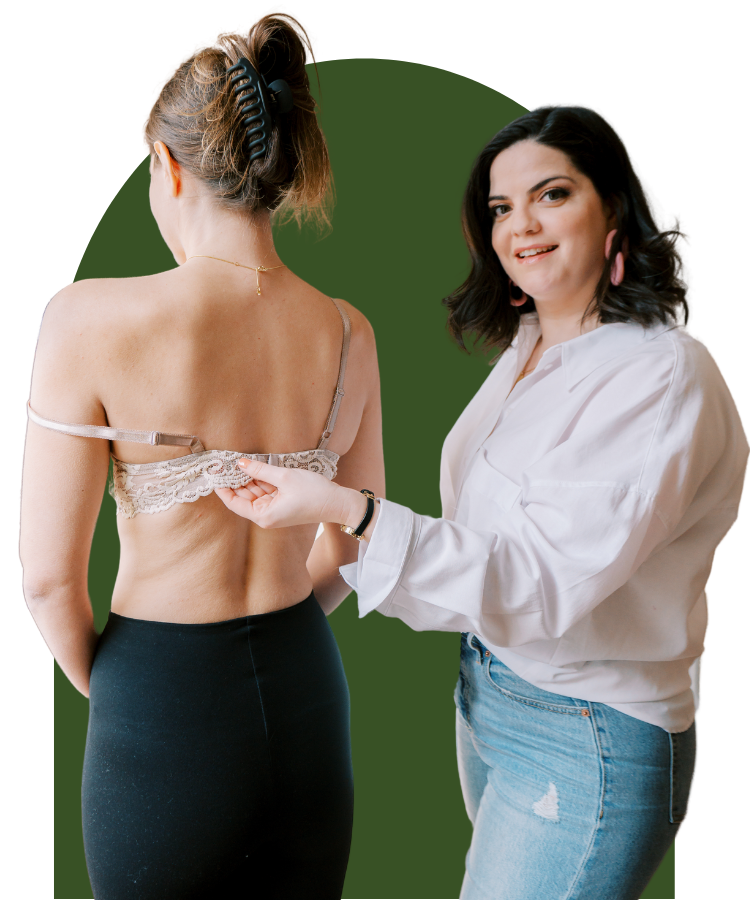 If you are a fitter, you know how rewarding and also how demanding fitting can be. So I'm here to help. 
 It's been 18 years of fitting, educating, and supporting consumers and my fellow fitters. And now it's time for something new. I'm calling in all the fitters (or those who want to be!) 
Maybe

you're a store owner and you need help training your staff on the basics so you can free up your time to grow your business. 

Maybe

you're a freelance

fitter

(or even a stylist)

who wants to support people one on one and beyond the bra. 

Maybe you

work in the lingerie industry

and know that bra-fitting skills will up your marketing, design, or sales game. 

Or maybe you've been at this

for

a while, but you feel alone or left out and are ready to join a community

where you can brainstorm solutions, discuss style numbers and seasonal colors, and truly know you have each other's backs. 
That is what Hurray for Lingerie™ and The Fitter's Formula™ are all about. This course and community work together to educate and inspire fitters. We are a special breed, and just as important (if not more so!) than many of the usual businesses in town. Our communities need us! And we need support, too.
Sign up below for the waitlist to join this upcoming offer!
Let's create something special together! Through my media company, Hurray Media LLC, my team and I partner with brands to empower and encourage people while sharing their products.  
Whether it's custom images or UGC style video (with a relatable, and trustworhty expert at the helm), or even a virtual live shopping event or on TV project, my team and I carefully select our brand partners to wear and share on Hurray Kimmay.
Get in touch about any upcoming projects (like my popular #HurrayVacay content shoots in gorgeous locations) or send me your company's needs so we can support you.
And don't forget: I never airbrush or alter my body! So when we work together, what you see is what you get. Set up a chat or request my Media Kit to get started today. Hurray!
for these recent mentions




























You are a phenomenal partner. Thank you for all of the opportunities! We do appreciate you very much!
Jessica Pfister
VP of LE MYSTERE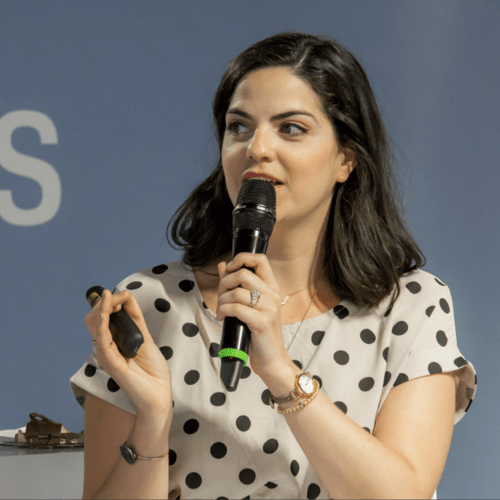 Speaking & Workshops
Available for workshops for corporate, school, and small group functions. Topics include:
The 9 Facets of True Confidence
Bra Talk: What Our Moms Never Taught Us
Body Confidence and Bra Size
Menstruation and Busts, Menopause and Busts, Pregnancy and Busts
Partnering with the Moon
More Than My Numbers: How to Use Numbers as Information, Not a Definition.
Also available for panel hosting and production. Past intimates industry topics included sustainability, inclusivity, the future of bra fitting, men's lingerie, marketing, and more. Inquire about virtual and in-person options, day rates, or event bookings.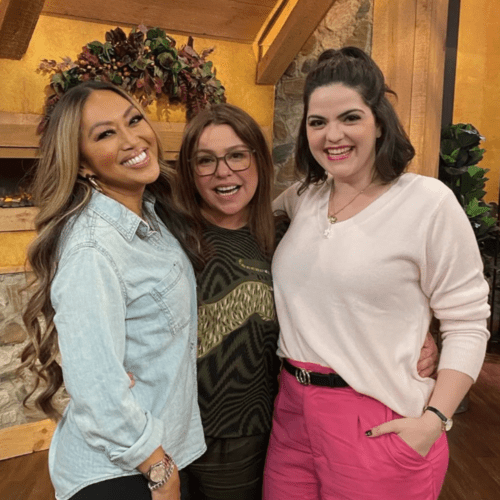 Press Inquiries
Since starting in the lingerie industry as a bra fitter in 2005, Kimmay Caldwell has appeared in over 100 press outlets, including numerous TV shows, many magazines, and lots of websites. Whether you want to work with a professional to share your product, or want to interview Kimmay for your article or podcast, get in touch! Some past press includes:
The Rachael Ray Show (x10)
The Today Show (x5)
The Marilyn Denis Show (Canada, x13)
Real Simple Magazine, Women's Health, New York Magazine, and more
Podcasts, special features, and editorials
Here to partner with you on special press mentions or share my heart and expertise with your audience!
I'm an Undergarment Educator and Self-Love coach that helps people feel comfortable (and confident!) in their bras without wasting their money on bras they dread wearing.
I'm so glad you're here!

Want to feel comfortable in your bras? Get my free Bra Fit Guide & Class now! Never rely on luck when bra shopping again.