Hurray! My #HurrayVacay trip to Mexico was so much fun! Sharing the images, stories, and advice from my trip has been so amazing. Getting to do what I love to do, sharing brands that I truly adore, traveling to beautiful locations, and sharing it all with you… is a dream come true. Did you catch all of the posts? Below is a round up of all the #HurrayVacay blog posts and the juicy information in each of them. Read them all and let me know your thoughts. I love hearing from you! Plus, read all the way down for an exciting announcement about another #HurrayVacay coming up soon!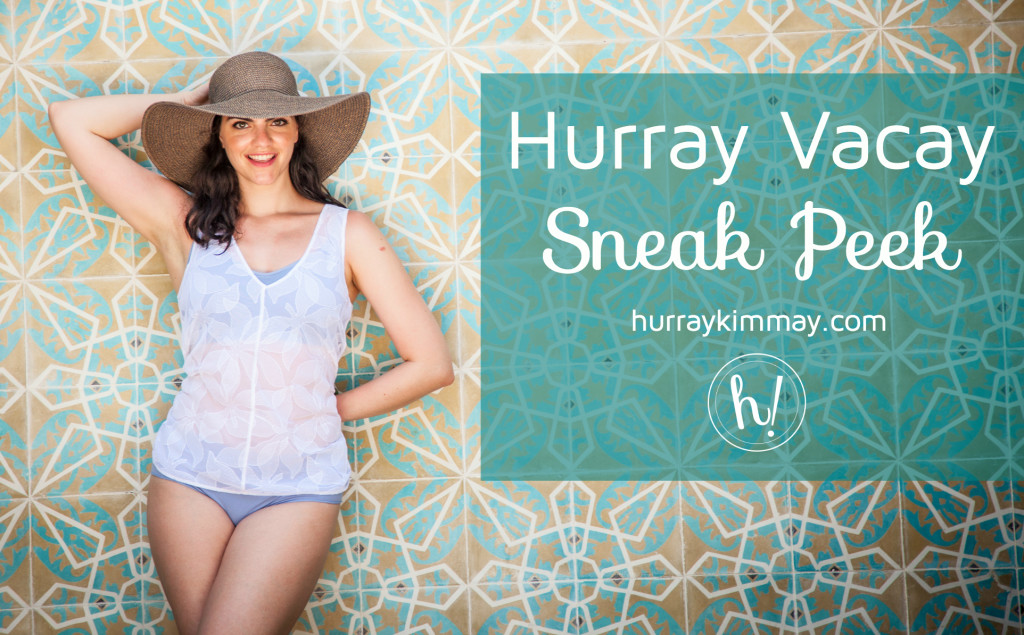 All summer long I'll be sharing my travel tips, hurray vacay ideas, swimsuit suggestions, self care musts, and adventurous stories right here on the Hurray Kimmay blog and social media. Here's a quick preview of what you'll see this summer! Read the whole Hurray Vacay Sneak Peek post.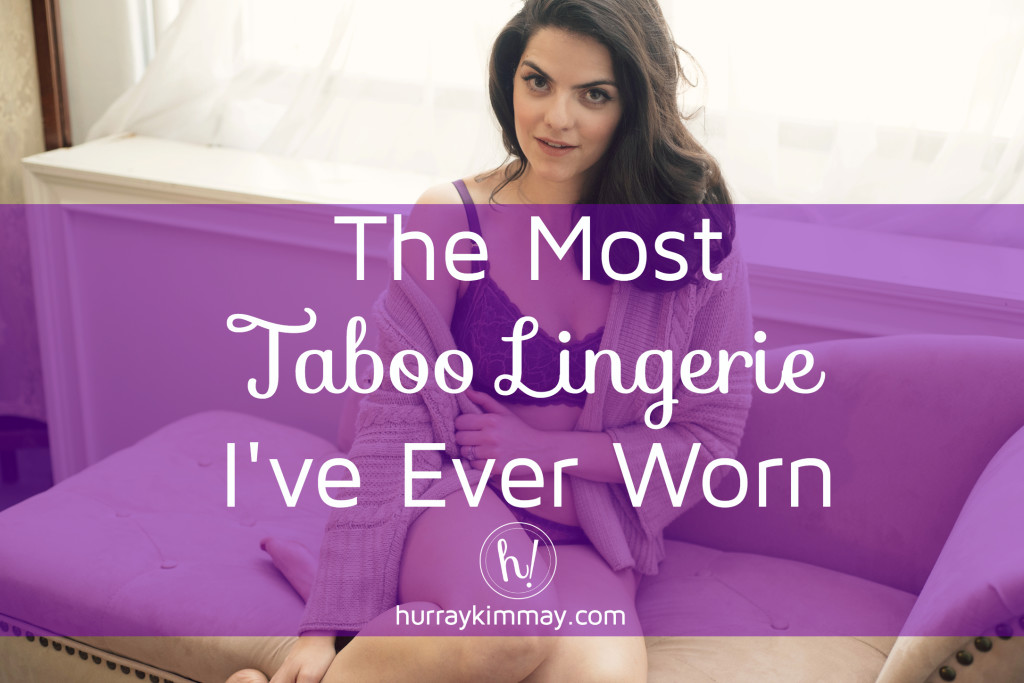 Wearing lingerie is already a taboo thing. But wearing lingerie meant for mastectomy patients, when I have both of my natural breasts? That's crazy… right? Here's why I did it…Read the whole The Most Taboo Lingerie I've Ever Worn post.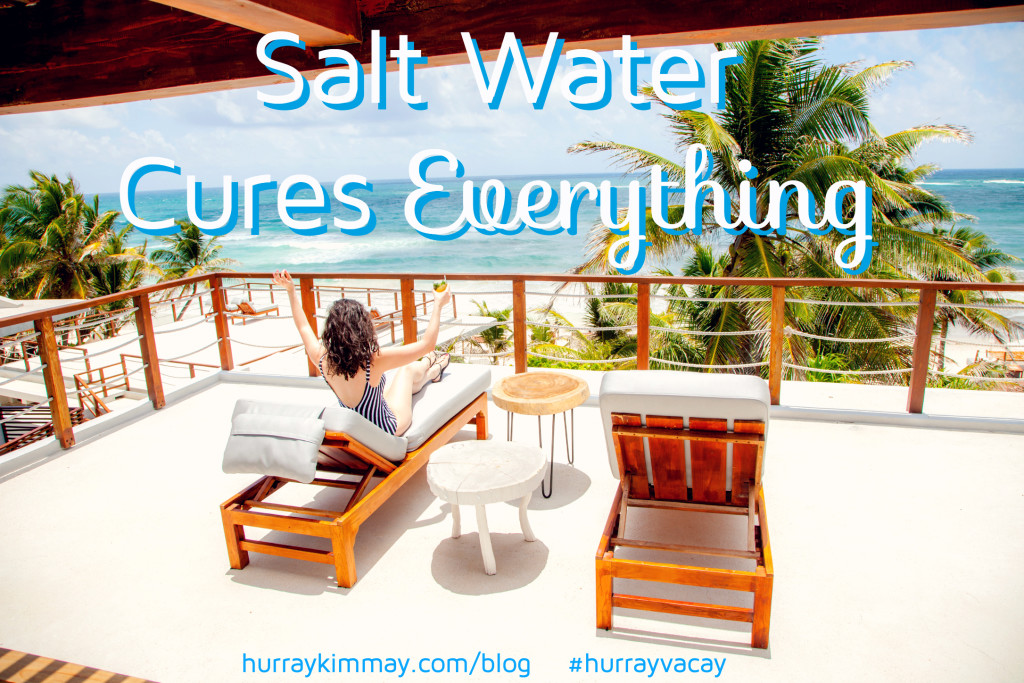 If you've got a problem, chances are that salt water can help. And I'm not talking about basic physical problems like gargling with salt water for a sore throat, or even saline solution for tired eyes. I mean deeper problems and solutions: sweat, tears, the sea. Read the whole Salt Water Cures Everything post.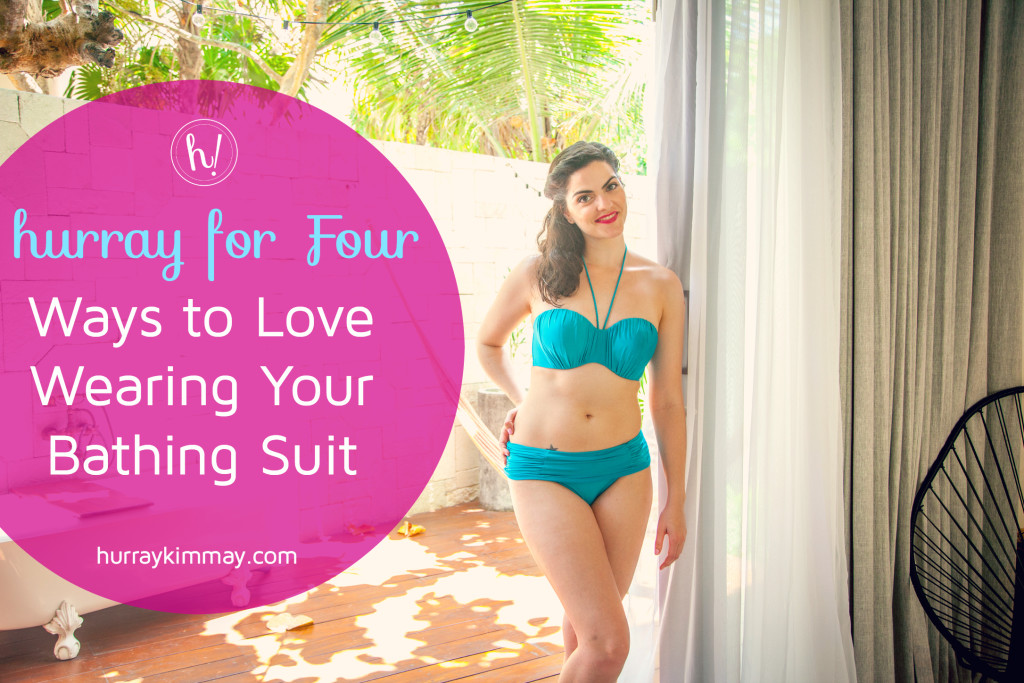 Summer means swimsuits. And sometimes swimsuits means stress. I hear you. And I'm here to help you say hurray for swimsuit season in the latest Hurray for Four post. I'm sharing Four Ways to Love Wearing Your Bathing Suit. Yes, actually love wearing your swimsuit. Skeptical? Let's dive in. Read the whole hurray for Four Ways to Love Wearing Your Bathing Suit post.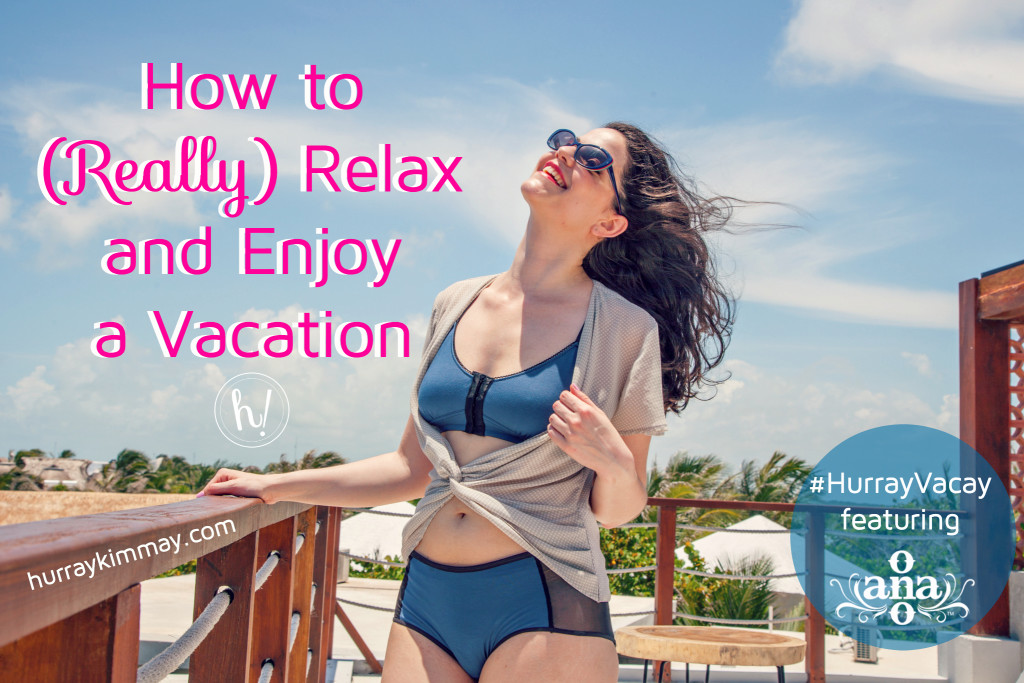 If you've ever felt like you needed a vacation from your vacation, this video episode of Hurray Kimmay TV is for you. In this Hurray Vacay edition, I'm sharing my top 5 tips for actually relaxing and enjoying your vacation. Plus, extra tips and photos you won't find in the video, and great styles from one of my favorite brands! Read the whole How to (Really) Relax and Enjoy your Vacation post.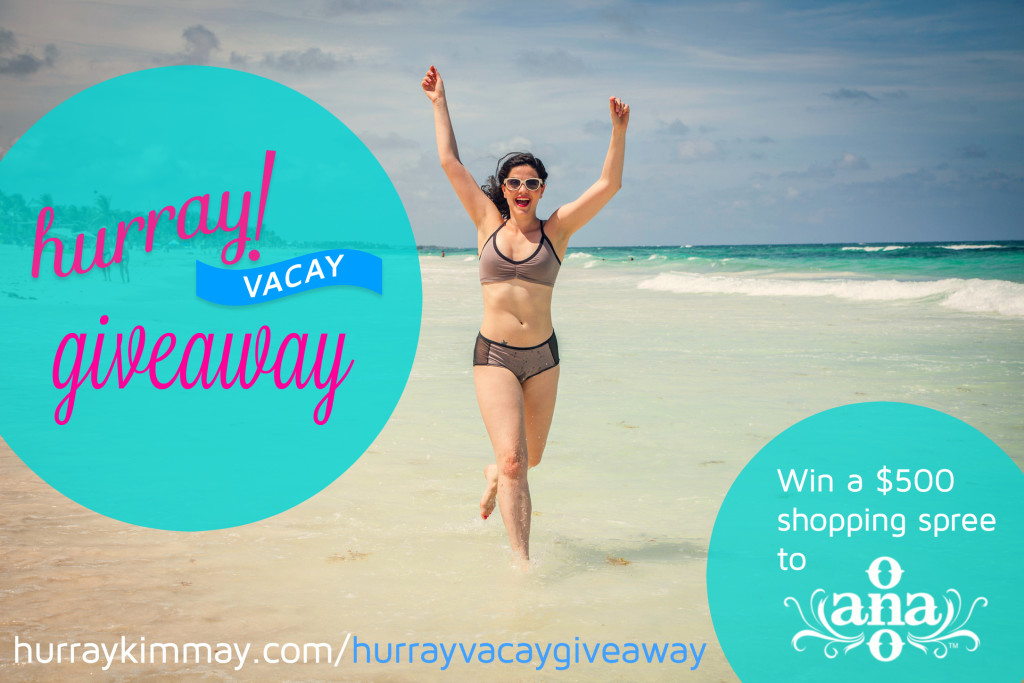 Win a $500 gift certificate to Ana Ono – the intimates and lifestyle brand for every woman, especially those who have had breast surgery. Read the whole Hurray Vacay Giveaway post.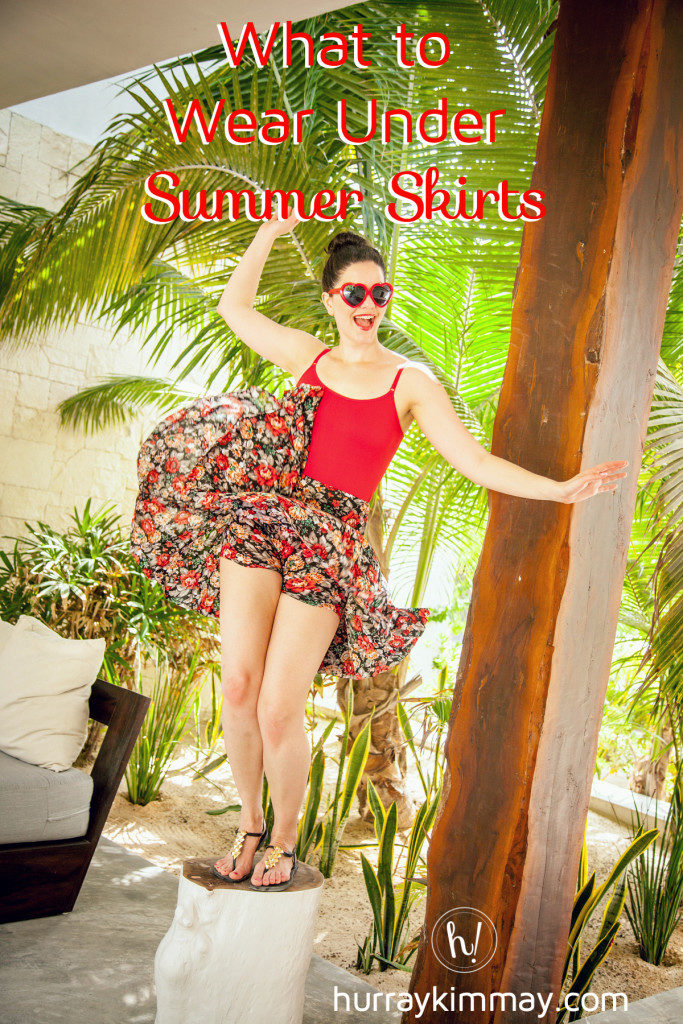 Skirts + Summer = Hurray! But what to wear underneath? That can be a conundrum. Avoid thigh rubbing, accidental wardrobe malfunctions, and swamp butt with my tips on what to wear under your summer skirts! Read the whole What to Wear Under Summer Skirts post.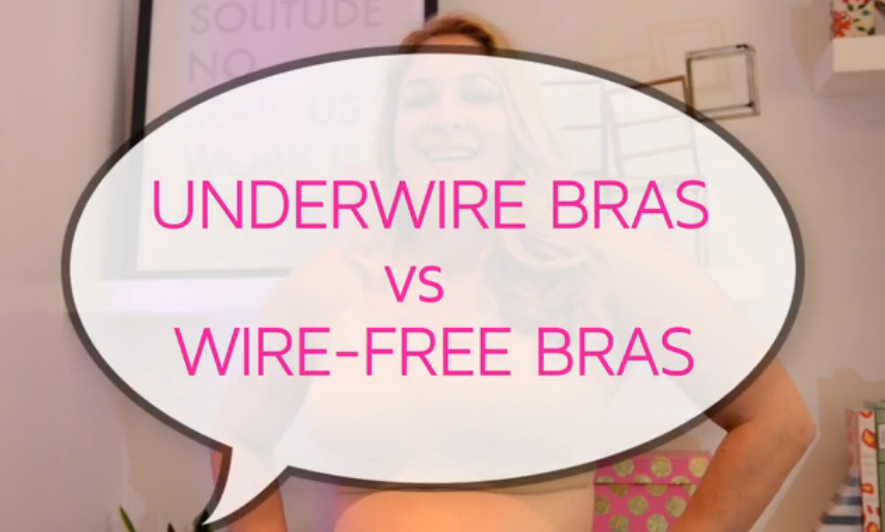 Hurray! Here's a Hurray for Lingerie Q&A featuring the Hurray Vacay!
Megan asks: "I know it's popular to wear a bra with an underwire, but they're not always comfortable. Do I HAVE to wear one?"
Oooh this is a good one, Megan. Here's your answer. Read the whole Underwire Bras vs. Wire-Free Bras post.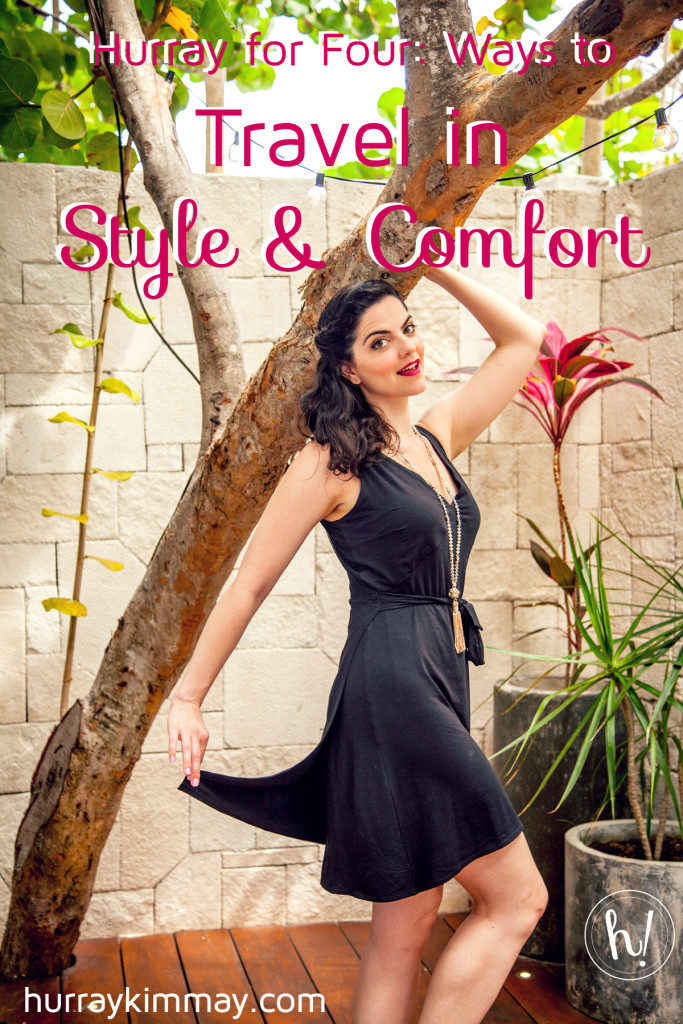 Traveling can be a headache, and it's tempting to stick to boring but cozy yoga pants and a blah bra under a sweatshirt, right? But sometimes, feeling your best comes from also looking your best. In this episode of Hurray Kimmay TV, I'm sharing my tips for feeling AND looking your best while you travel on your own Hurray Vacay! Read the Hurray for Four Ways to Travel in Style and Comfort post.
***
Hurray! It's so fun for me to look back on these posts, and remember the Hurray Vacay. When I said that getting to travel for 17 days, work with amazing brands, and share it all with you was a dream come true, I meant it. I take nothing for granted when it comes to my work in the world… and my life.
Recently, a friend passed away, tragically at age 35. Watching his loved ones grieve, while I grieved, too, was one of the hardest things I've ever done. Though this tragedy was heartbreaking, it was also inspiring. Our friend was a motivated, kind, and aspirational person. And his memorial was filled with an abundance of gratitude and encouragement. In fact, I had a burst of motivation to not wait to live life. We are not promised tomorrow. We aren't even promised the rest of today.
With that sentiment in mind, I decided to take a last minute Hurray Vacay to Puerto Rico, which is where I am right now. With no set plans of where to stay or even knowing how I was getting around, I called up my favorite photographer, Becky, asked if she wanted to join me, and we booked our tickets. There are a few more awesome reasons I'm going. First, my grandparents are from Puerto Rico. It's the land of "mi gente", and I've never been. I feel this deep yearning to get back to my roots, to speak Spanish, to dive into my heritage. And that will be a lot easier to do because my family is having a big reunion on the island during my time there. Over 130 of us are joining together to celebrate!
I almost didn't join in for such a momentous occasion, and I'm so glad I did. Without fully knowing my plans, I surrendered, said yes, and went on another Hurray Vacay! I encourage you: don't wait to be kind, to do what you love, to say I love you, to offer a hand, to take that trip, to enjoy your life, to make that plan. Stay tuned for more photos and posts from the Hurray Vacay in Puerto Rico!