Hola and Hurray!
I just got back from a 17 day trip throughout Mexico and Florida, that I'm calling the Hurray Vacay. What is a Hurray Vacay? It's any trip or vacation that you take that puts some hurray in your stay. This happened to be a big trip with lots of things going on, but you can turn any travel (even to your own backyard!) into a Hurray Vacay! That boring business trip? Sure. That family reunion you're dreading because of the chaos? That too. Or how about the quick getaway with your honey that you wish was farther away and longer? Yep, that too. All summer long I'll be sharing my travel tips, hurray vacay ideas, swimsuit suggestions, self care musts, and adventurous stories right here on the Hurray Kimmay blog and social media. Here's a quick preview of what you'll see this summer!
Style notes: Top Image Bralette and Panty by Miel; Top by Hanro; Hat available at The Brass Owl
The Hurray Vacay in Three Parts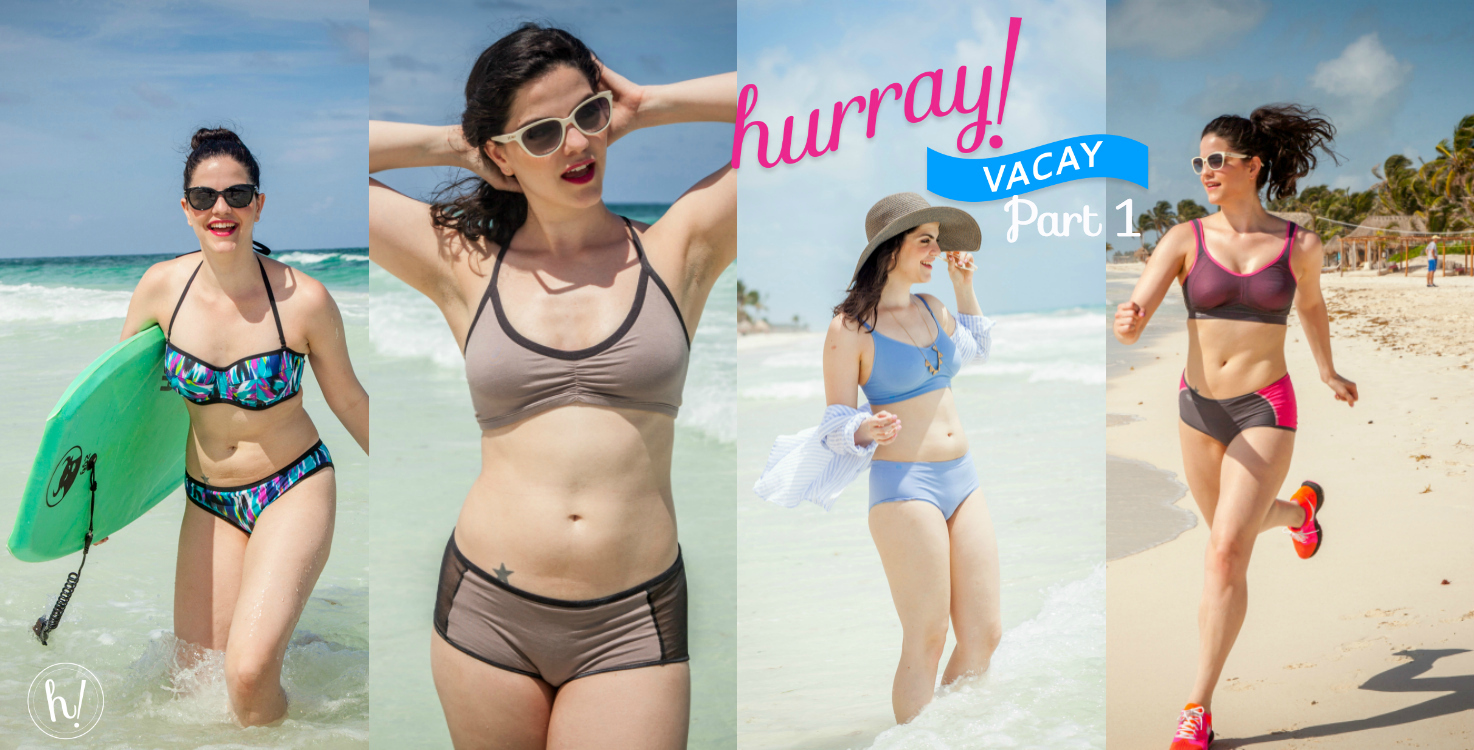 Style notes: Bikini by Cleo by Panache; Bra and Panty by Ana Ono; Bralette and Panty by Miel; Top by Hanro; Sports Bra and Panty by Anita; Sunglasses by Under Armour
Part 1: Business on the Beach
I traveled to the north part of Tulum, Mexico for a business retreat with The Conquer Club. This is my third year as a Conquer Club member, and my first time joining the Inner Circle and retreat. The retreat in Mexico is what kicked off the whole Hurray Vacay idea. I got to spend time with fellow women business owners and discuss things like sales funnels, and visions for our businesses and futures.
Pssst: If you're interested in signing up for the Conquer Club or Inner Circle for 2017, or just want some tips for growing your business in a heart centered, authentic way, share your name and email with me. I'll have some more info and a special offer later this year.
On top of the retreat, I went to Mexico to shoot some ammmmazing photos and videos for the Hurray Vacay posts and future content for my site, my About.com articles, and for some awesome lingerie marketing clients. My photographers and I worked our booties off (yes, photo shoots in paradise are hard work!) to create some of the coolest images I've taken thus far.
By the way, I only work with brands that I can really support and get behind. There's no sense in me working with someone who is out of alignment with my own brand values. When I suggest lingerie or swimsuit brands, it's easy to tell if I really like them or not – you're no fool! So that's why I'm sooo pleased to share that the sponsorship brands I brought along with me on the Hurray Vacay trip are each one of the best brands I've ever worked with. And it's not just because their products are so awesome (which they are), it's also because the team of people (mostly women!) behind these brands are awesome, too. Throughout the summer, you'll get to know these brands even more: Ana Ono Intimates, Panache, Anita, and Miel. Trust me, you're going to LOVE them just as much as I do.
I can't wait to share the images from these shoots in paradise. Tulum is home to the most beautiful beach I've ever been on. Ever. Hurray!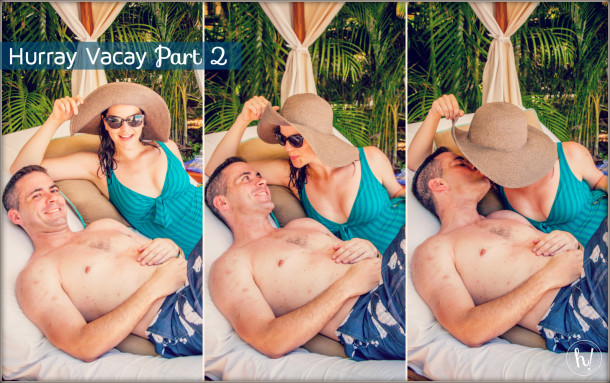 Style notes: Swimsuit by Anita; Hat available at The Brass Owl; Sunglasses by Under Armour
Part 2: Couple's Getaway
Did you know that this June my husband and I will have been together for 10 years? Wow, right?! He and I both work very hard, and it's hard to keep up with regular date nights all the time. On vacation, every night is date night! That's why I was so happy that he could fly down to the Playa del Carmen area to meet me for a week long stay at a beautiful resort. We enjoyed some much needed rest by the pools, dinners out, adventures to nearby towns and shows, and more. In fact, I loved the beach and hotel in Tulum so much that we ventured down there with friends. It was one of our best trips yet!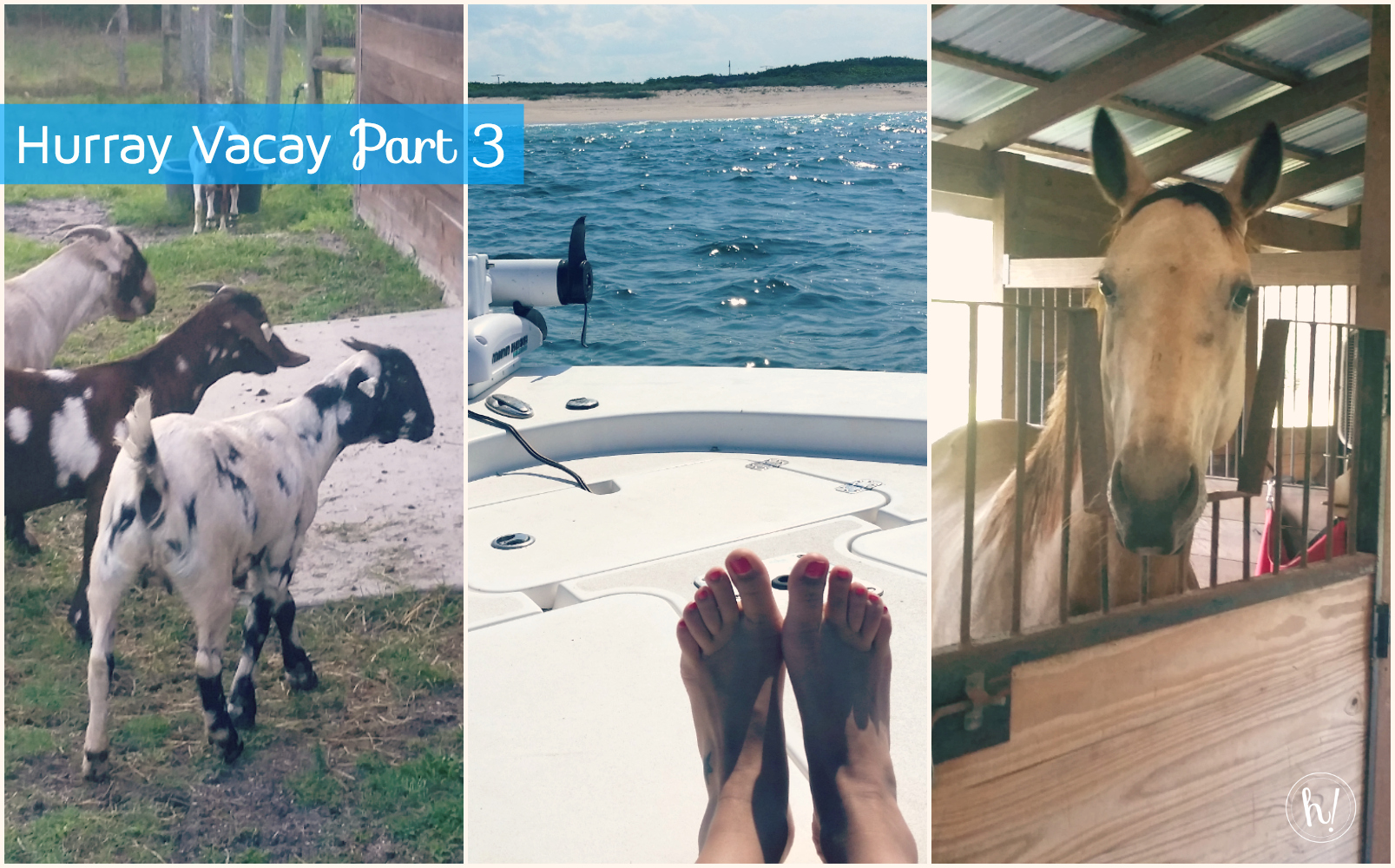 Part 3: Family Time and Farm Life
After our couple's time, my husband and I flew to Florida to celebrate birthdays. Specifically, my siblings flew into town to celebrate my step-dad's 70th birthday – hurray! Plus, we have a lot of family birthdays all within 10 days of each other, so there was lots to celebrate. I got to see my nieces and nephews, and enjoy a life that is completely different than mine. While I'm more urban, my brothers are far more country. During this visit there were horses, chickens, goats, catfish fries, fishing boats, manatees, turtles, dolphins, sharks, pelicans, late nights laughing, home cooked food, and games of cornhole. It was a big change from the Mexican beaches, and an even bigger change from my home in New York City. It's always a blast to explore with my family!
PS: I caught a shark. No joke.
This is just a preview of my 17 day journey! I cannot wait to share more with you, plus my heartfelt advice on things like:
How to Look Forward to Wearing Your Swimsuit
How Salt Water Cures Everything
What to Wear to Travel in Style and Comfort
How to Actually Relax and Enjoy Your Vacation
A big giveaway!
…and more
It's all coming up on the Hurray Kimmay blog, social media, and About.com! Stay tuned to this blog, and follow me @hurraykimmay and #hurrayvacay all summer 2016!
Important note on photo shopping: I don't do it 🙂 In fact, the beautiful videos and photos you see of me here, by photographer Becky Yee of Around Digital Media, reveal my unaltered, unedited body. Seeing real bodies, not the overly airbrushed, false images in magazines, makes me say hurray. You may see some bruises, cellulite, stretch marks, or rolls. And I hope you'll see confidence, beauty, self acceptance, and love. I'm still on my own body loving journey, and I hope you'll join me on your very own.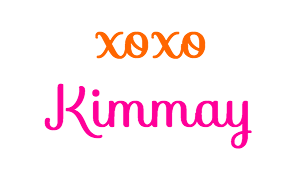 PS: The sponsors for the Hurray Vacay trip provided products (omg swimsuits and more, galore!) and payment to participate in this trip and upcoming content. I'm so thankful for them!