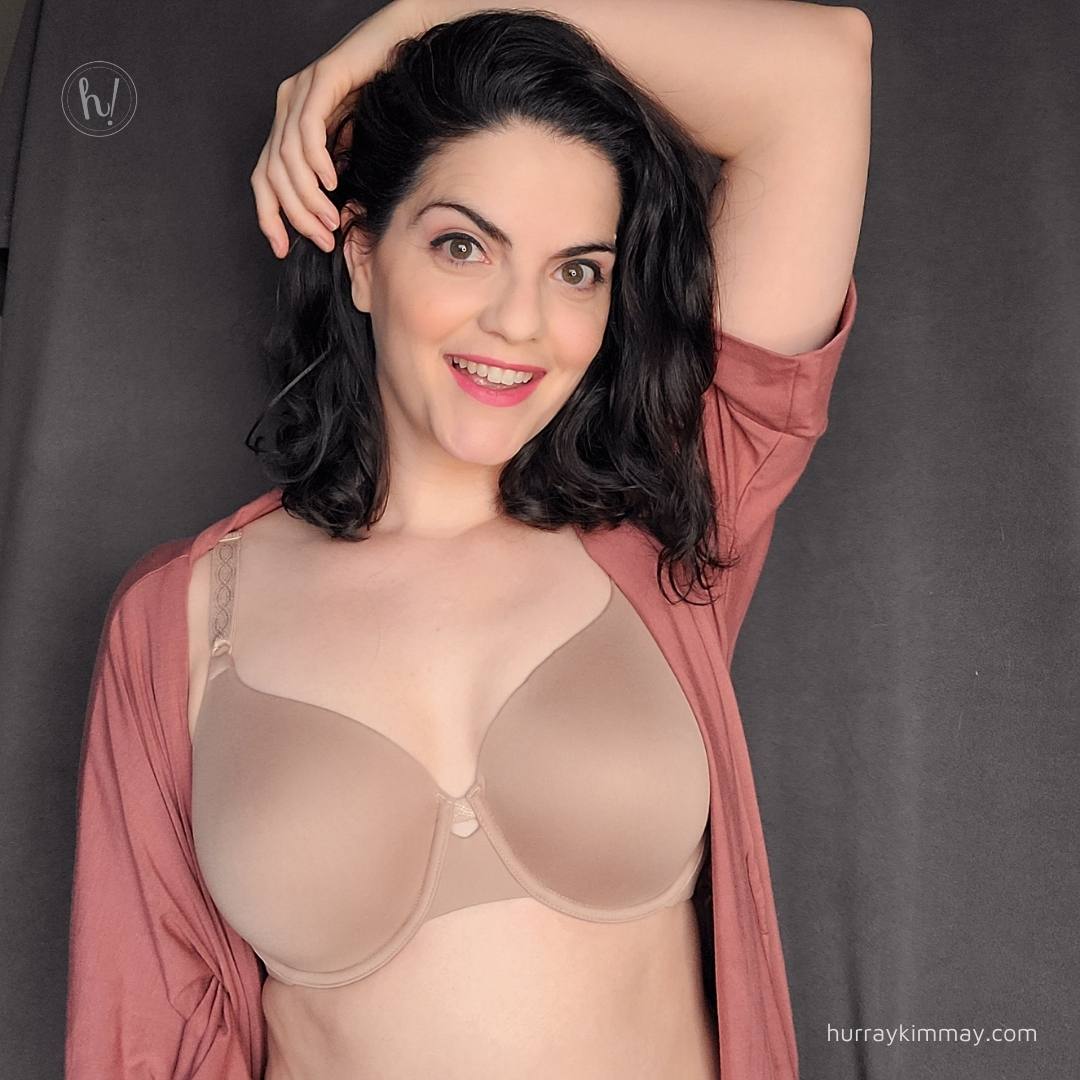 In proud partnership with Warners
For over 140 years, Warners has been supporting bra wearers with ground-breaking (and uplifting) solutions. From smoothing out underarm bulge to providing everyday comfort, Warners has – and always will – provide real solutions for real people. I've partnered with Warners many times over the years, and their products do not disappoint! In fact, I first started working with them when I was the bra fitter in their very first national TV commercial! Since then we've partnered on more commercials, fun online events, educational TV segments, and more.
Warners fits most folks who wear A-D cup sizes and 34-38 band sizes. And their Easy Sizing system bras fits XS-3XL! They're very accessible, which means you can find them in most department stores, online shops, and all around the USA (and more)! Plus, they are more affordable than some more luxurious companies, making them perfect for everyday wear, updating your bra wardrobe, and finding solutions for your outfits. If you're looking for a smooth and comfortable bra to wear underneath your favorite t-shirts and tops, you just hit the jackpot.
Below you can get to know Warners in a few of my blog posts, videos, and articles and even buy & try some of my favorite options! Be sure to follow @warnersbras on Instagram so you can see other real, beautiful folks just like you wearing Warners, too. And while you're there, DM me @hurraykimmay and tell me which Warners style you love or want to try for yourself! Here to support you inside, outside, and underneath™!
No Side Effects Wireless Bra
Extra side-smoothing panels
Wireless support
Elastic free side-smoothing panels
Easy to reach front-adjustable straps
Sizing: 34-36A; 34-40B,C; 36-38D
This Is Not A Bra® Convertible Strapless Bra
Cushioned underwire prevents digging and poking
Full-coverage cups
No-Slip Elastic Bands
Removable Straps
Sizes: 34-38B,C; 34-36D
Elements Of Bliss® Convertible Underwire Lightly Lined Bra
Converts to criss-cross with easy snaps
Full-coverage lightly padded cups
Seamless wide bottom band
Backsmoothing
Sizes: 34-40B,C, D; 36-40DD
Warners – Signature Support Underwire Unlined Full-Coverage Bra
Full-coverage, unlined style with flexible cups for a great fit
Silky soft fabric inside the cups for ultimate comfort
Cushioned underwire for extra coziness and a great frame for the bra
Wide, padded straps for added ease and lay flat under most clothes
Innovative Comfort Back® back hugs the body and prevents straps from slipping
Seamless, invisible look and this style moves the bust away from the middle of the body so it's great for button ups or any other top
Size ranges: 36-42C, 36-44D-DD, 38-42DDD
No Side Effects Lightweight Underwire Side Smoothing Bra
Lightweight, breathable, smooth molded cups are great for a t-shirt
Elastic-free sides for a seamless look
Easy to reach front-adjustable straps
Underarm and back-smoothing criss-cross panels
Sizes: 34-40 band, US B-DD cups
No Side Effects® Underwire with Mesh
A classic t-shirt bra with smooth, contour cups
Lightweight and breathable mesh No Side Effects® side wings provide a smooth look at the underarm area
Elastic-free band for a sleek, no-show look under clothes
Convenient front-adjustable straps so no twisting or turning around to adjust
Available in US sizes: 34-40B, C, D; 36-40DD
Cloud 9® Wireless Lightly Lined Comfort Bra
Cloud-like comfort and support with a smooth silhouette (great t-shirt bra)
Breathable material with a cozy, comfort back (and adjustable hooks and eyes)
Non-adjustable, hardware free straps won't show under clothes
Easy Size™ system makes it easy to find your fit
Sizes S-3XL (I wear the Medium!)
This is the style Kimmay is wearing in this blog post, in light pink!
No Side Effects® Wire-Free with Back Smoothing
Extra, elastic-free side panels smooth underarm and back and won't show through
Smooth, wire-free cup and back smoothing for all over sleek look
Comfortable and easy to wear underneath most outfits
Non-adjustable straps, yet they are seamless and won't dig in
Easy Size™ for S-2XL fits most 30-42 bands and A-D cups (I wear a Medium!)
Warner's Cloud 9® Wireless Lift Convertible Comfort Bra – Sizes: S-3XL
Warner's Cloud 9® Wire-Free Contour – Sizes: 34-36A; 34-40B,C; 36-38D
No Side Effects® Underwire Contour Sizes: 34-38B; 34-42C; 34-40D; 36-38DD
Easy Does It™ Wire-Free No Dig – Easy Size from XS-2XL
Easy Does It® Wireless Lightly Lined Bra – Easy Size from SM-3XL
Easy Does It® One Size Hi-Waist Thong – One size fits small through extra large!
No Side Effects Wireless Alpha Lift Bra – Sizes: S-3XL
No Pinching. No Problems.® Tailored Microfiber Hi-Cut Bikini Sizes: S-XL
Cloud 9® Underwire Full Coverage Sizes: 34-38B; 34-40C,D; 34-38DD
No Pinching. No Problems® Seamless Hi-Cut Sizes: S-XL
This Is Not A Bra® Tailored Contour Underwire Sizes: 34-38B; 34-40C,D; 34-38DD
No Pinching. No Problems.® Cotton Hipster Sizes: S-2XL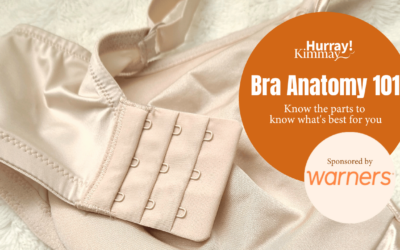 Sponsored by WarnersWelcome to Bra Anatomy 101 with the help of my friends at Warners, one of the...
Wearing and Sharing Warners
Buy & Try Warners for yourself!