Sometimes after all the holiday shopping is done, I'm downright drained. Winter is a time of year when nature (and humans) naturally hibernate, but we're all buzzing with holiday parties, shopping frenzies, and traveling logistics. Yikes! This is your winter holiday reminder to take a deep breath *in and out* and do some self-care.
Self-care can look like many things from setting healthy boundaries, eating nutritious foods, delegating tasks to others (oh my goodness that last time was a game changer for me. I no longer budget, buy, wrap, and track all the gifts for our family any longer. That is a shared task!). And it can also be things that just make you feel good and fill your cup! Whatever supports you can be a form of self-care. You do NOT need to be the person who does everything. And if you are outputting a lot during these months, then self-care is especially important! You can only support others as much as you support yourself (and open up to receiving from others).
Your relationship with YOU is so important, and self-care is not selfish. Showing up for yourself and your mental, emotional, and physical well being means you get to show up for others as the most "hurray" version of you. HURRAY!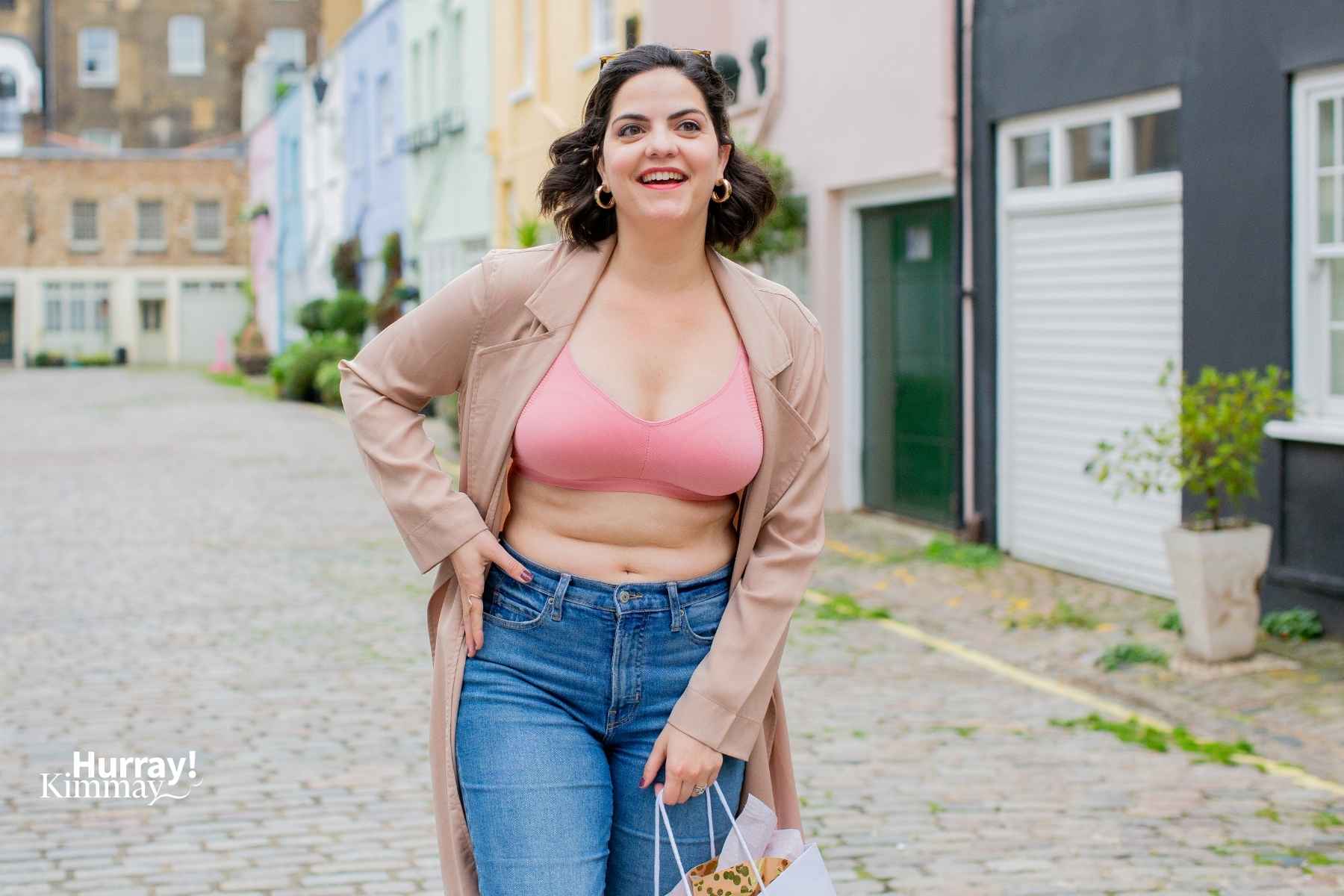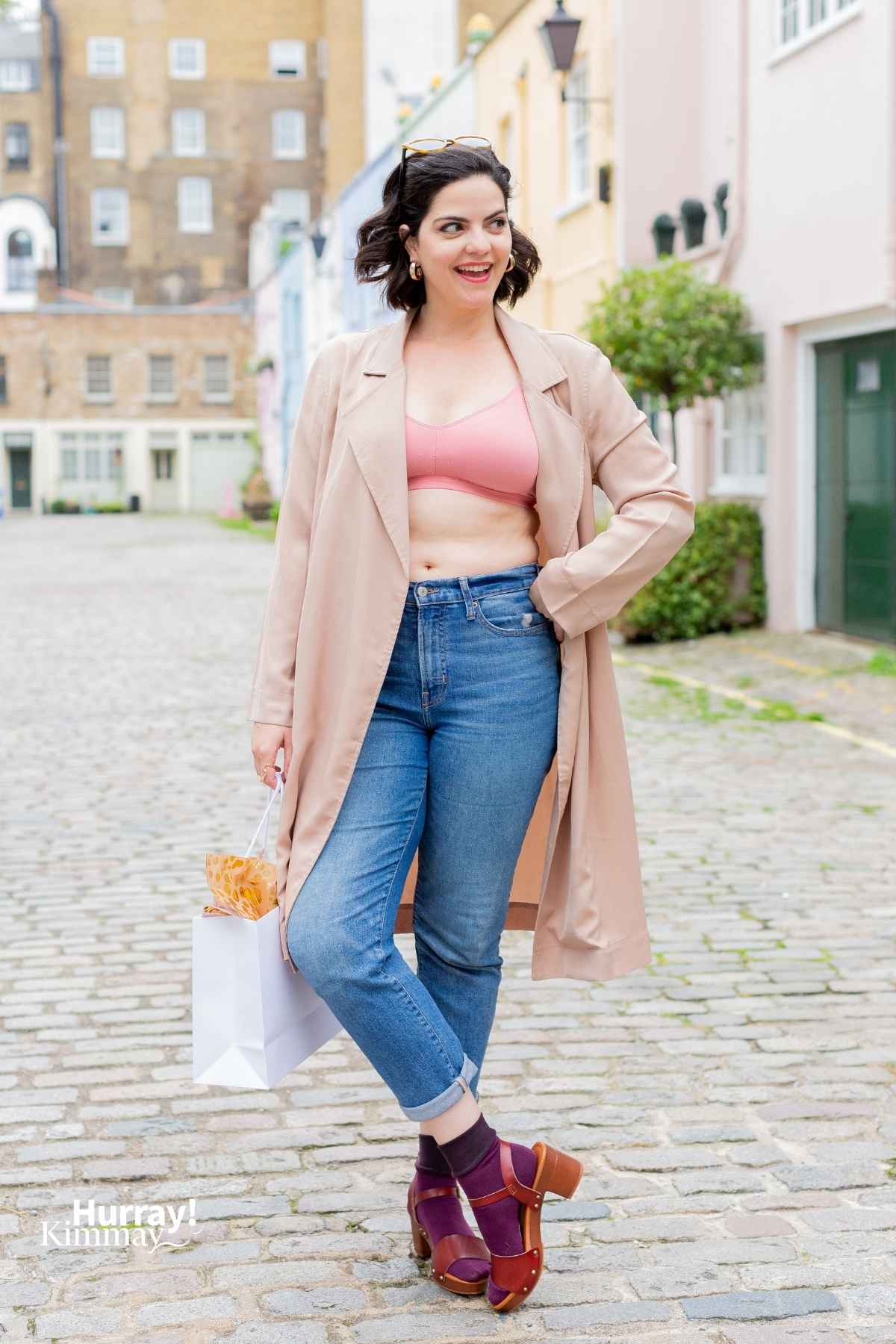 Kimmay is wearing Warners Easy Does It™ Wireless Lightly Lined Bra
So to support you, below is a gift guide all about self-care! You can gift these to someone in your life who you want to encourage to support themself, add it to your holiday wish list (just send them the link!), or purchase it for yourself!
Psst! Some of the brands linked here are proud partners of mine (so grateful to share them with you!) or I may get a small thank you if you purchase through me. Your purchase through those links like these helps a lot in keeping articles like this coming your way. Either way, I always share items that I truly love and can help you say hurray!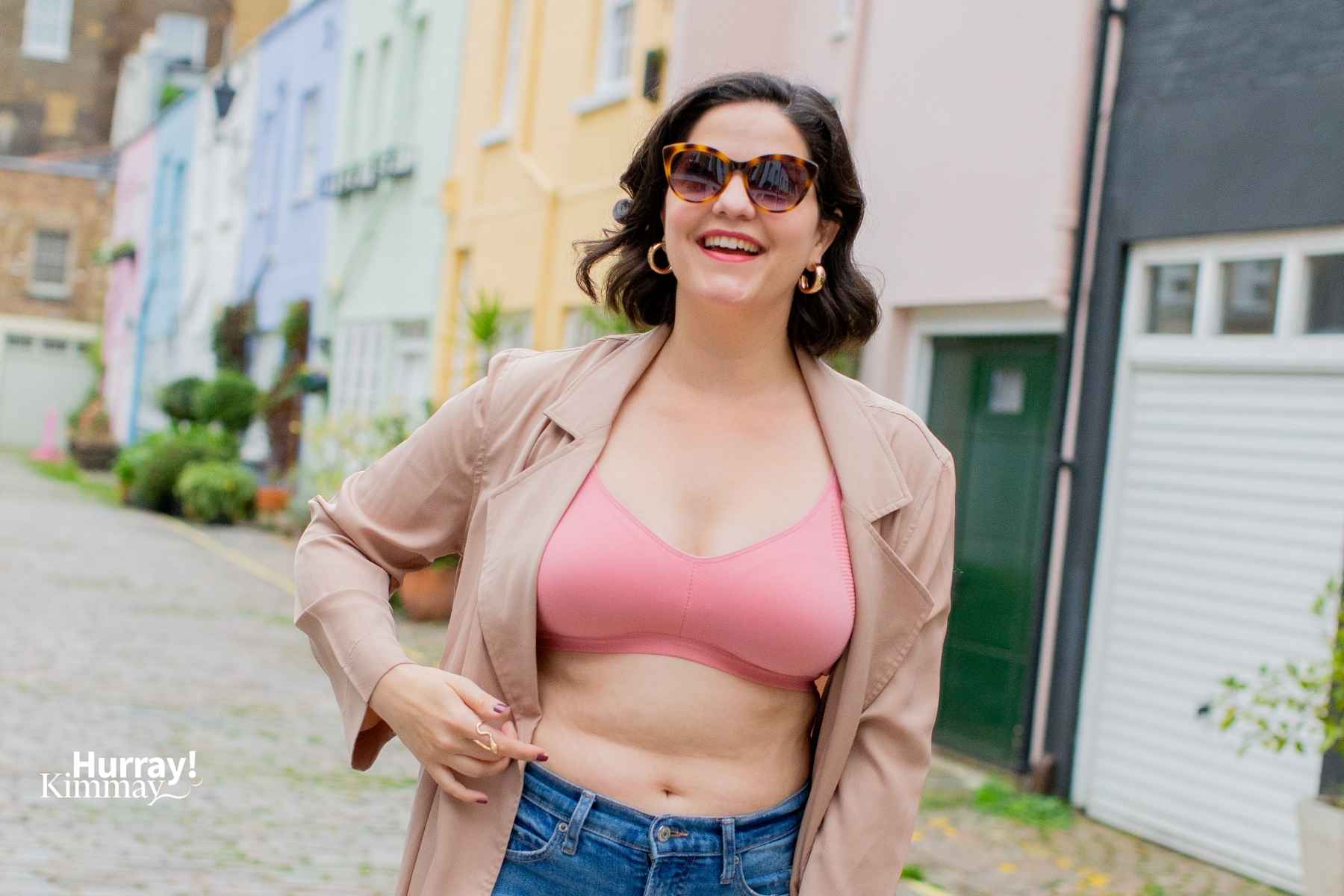 Self-Care with Underwear (and Bras!)
One of my favorite ways to care for myself is to support and adorn one of the most sacred parts of our bodies: our bust. The chest area is such a powerful and rich area to practice self-care (and love) because it's right over the heart! How you care for that part of the body is up to you.
You can talk kindly to it and about it and replace the "ugh these are so droopy!" or "these are too small!" talk with affirmations about your power, worth, and true beauty. You can wear something sexy and daring, or something cozy and soft. Whatever helps you feel cared for and loved!
Below is one of my favorite go-to bras for days of self-care from my fabulous partner, Warners. Read all about it and maybe try it out for yourself! It's just one awesome option to give yourself or someone you love.
Warners – Easy Does It™ Wireless Lightly Lined Bra
Warners' #1 selling bra in the USA!
All-over stretch knit fabric is soft and flexes to fit your unique shape
Extra side coverage smooths bumps and feels soft against the skin
Comfortable wireless design
Built-in flexible molded cups provide coverage and shape without roaming around
Adjustable hook & eye back closure
EASY SIZE™ sizing system from XS-3X
This is just one cozy bra style to wear for your daily self-care from Warners! Explore bra and underwear options from Warners below.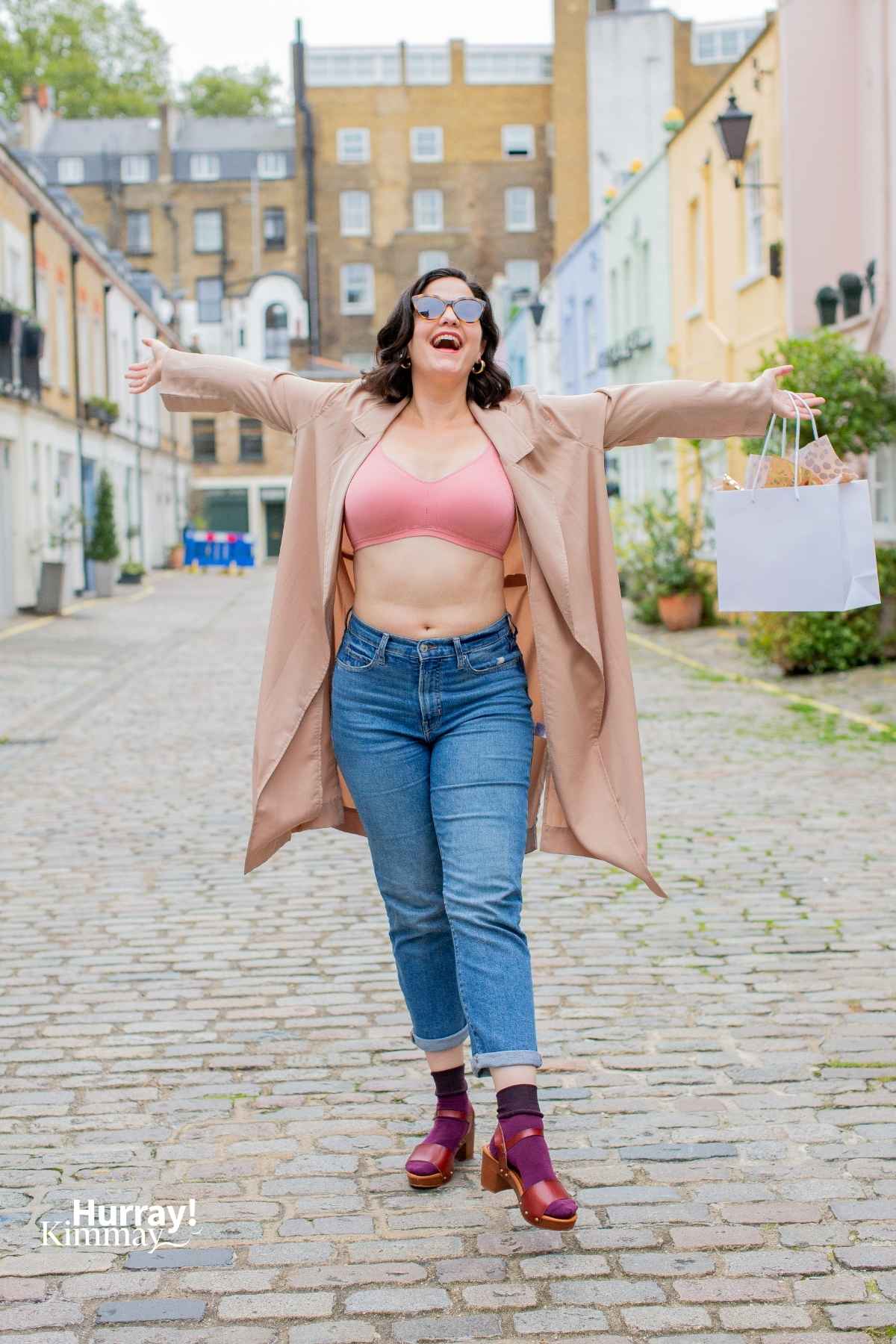 ModCloth – After the Rain Graphic Ringer Tee
Karen Kane – Cashmere Blend Shawl
Fabletics – Velour Zip-Up Wide Leg Onesie (XXS-4X!)
Charming Charlie – Sage + Lavender Aromatherapy Mist
Emu Australia – Mayberry Slippers
DRINCO – 22oz Stainless Steel Sport Water Bottle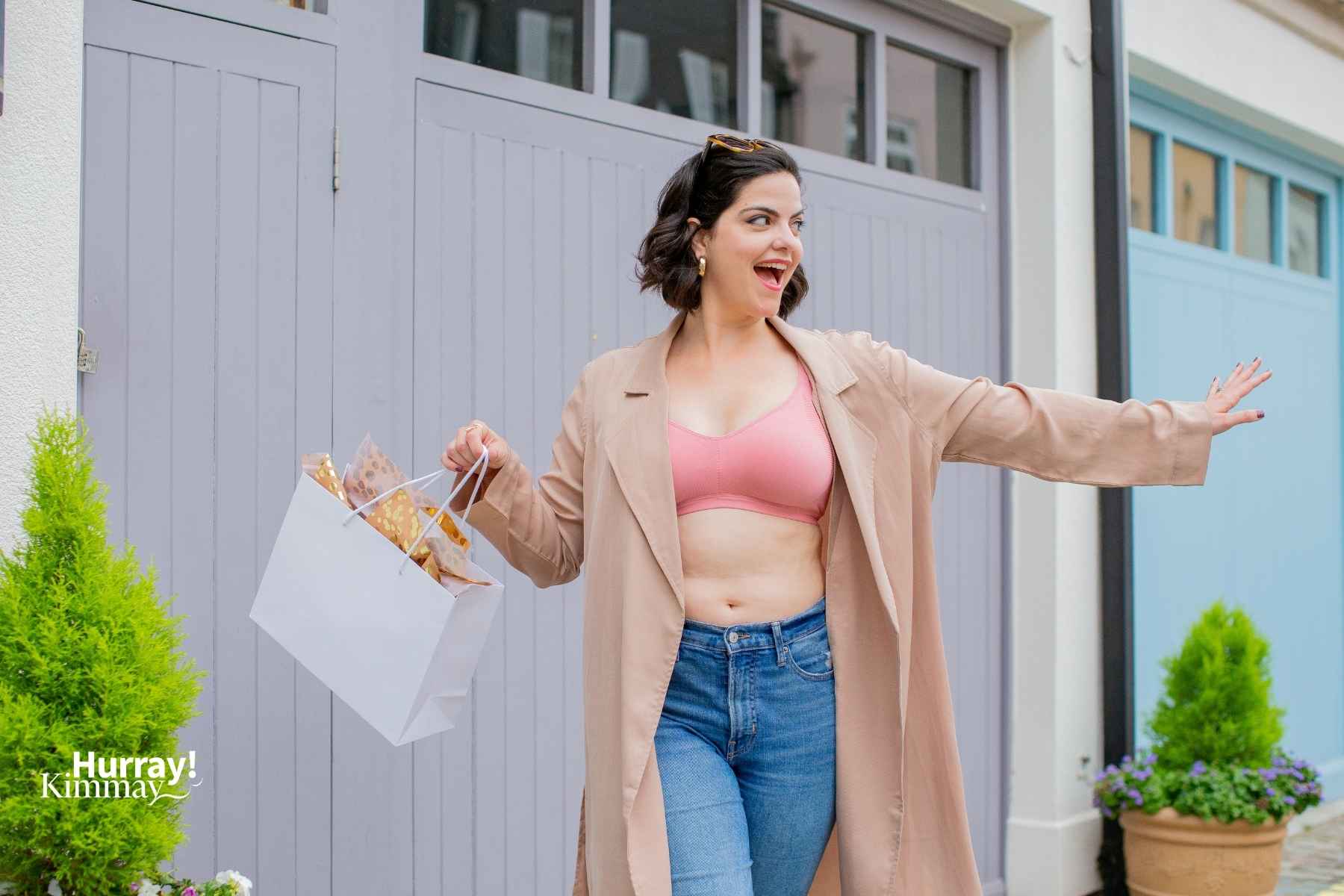 Morphologically – Nature's Bath Set
Ashley Stewart – Cozy Lounge Maxi (1X-5X)
Keetsa – Siesta Pillow with Eye Mask
Fork & Melon – Spa & Chocolate Gift Set
NK IMODE – Morgan Long Silk Robe
Fleur't – Dolman 3/4 Sleeve Nightshirt
Ana Ono – Abby Lounge Pant
Insight Editions – A Day and Night Reflection Journal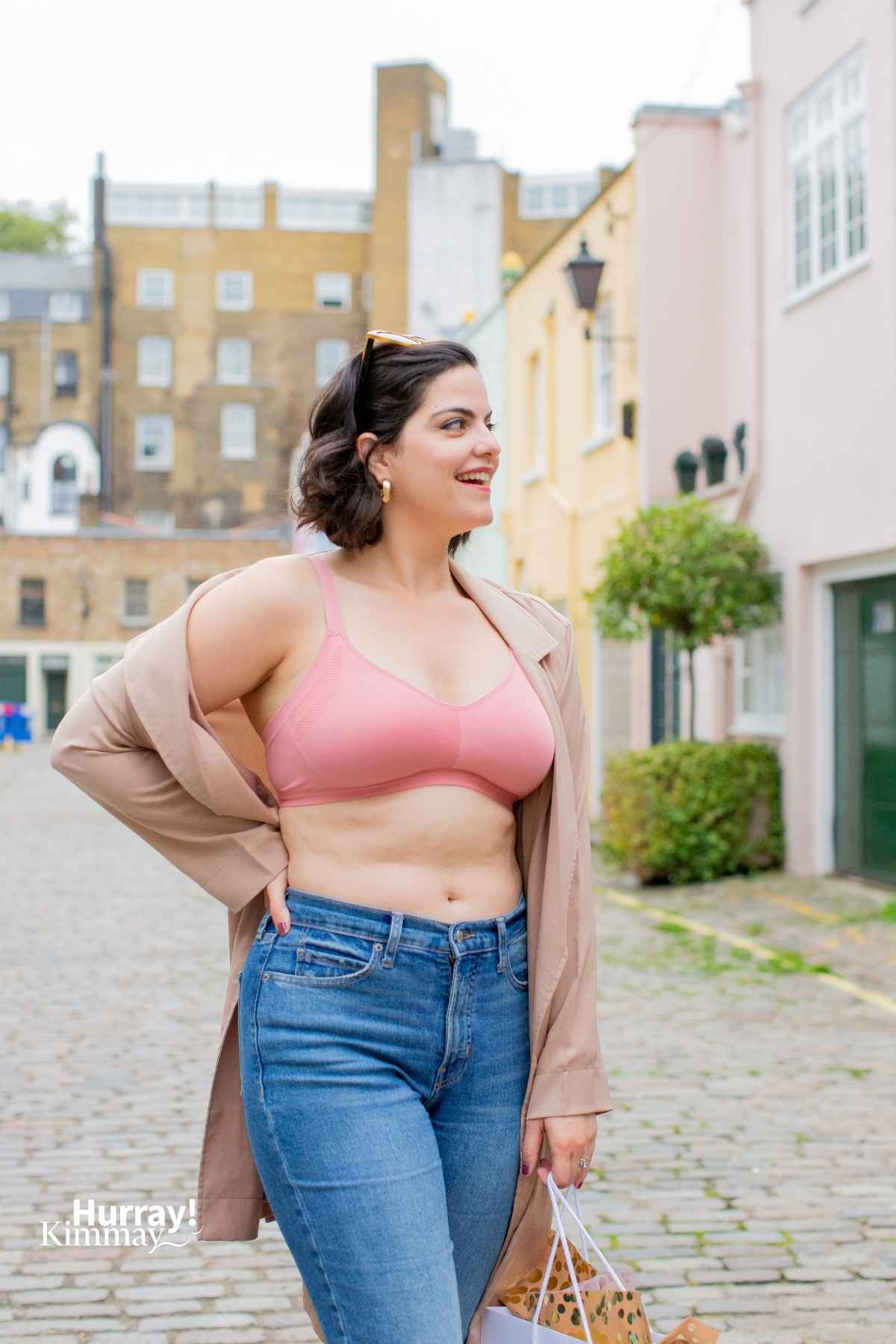 Remember that even the best bras out there need to fit in order to feel comfortable, and that comfort will provide you with all day (and night) confidence! If you wear bras, grab a spot in my Free Bra Class to check on the fit of your bras and take your first step toward saying hurray inside, outside, and underneath™!
Free Bra Class
Want to wear a bra without ripping it off at the end of the day? Watch How to Find a Comfortable Bra Fit For Your Body WITHOUT Wasting Your Money on Bras You Dread Wearing! Plus, you'll also get Kimmay's Bra Fit Guide, and a taste of Bra Confidence & Comfort™. Watch now and don't spend another minute feeling uncomfortable in your bra.
Your turn:
What gifts do you want to give someone you love? Which will you courageously ask for yourself? And which will you lovingly buy for yourself? What are your favorite self-care items? Share with me at
@hurraykimmay
on Instagram!

Credits: Photos by
Scandi Sisters
during the #hurrayvacay trip to London! Special thanks to our proud partner Warners.