It's sweater weather! I'm Undergarment Educator, Kimmay Caldwell, here with some tips on which bras to wear underneath your coziest sweaters and cold-weather outfits. Cold weather months are traditionally when we pay less attention to our undergarments because we are wearing thicker, looser clothing than in the summer. We think "meh, who will notice or care?" But I'm here to tell you that what you wear underneath matters all year long, and baggy sweaters and cozy cardigans are no exception. You wear your bra right over your heart, and that sacred area of the body deserves support, love, and comfort.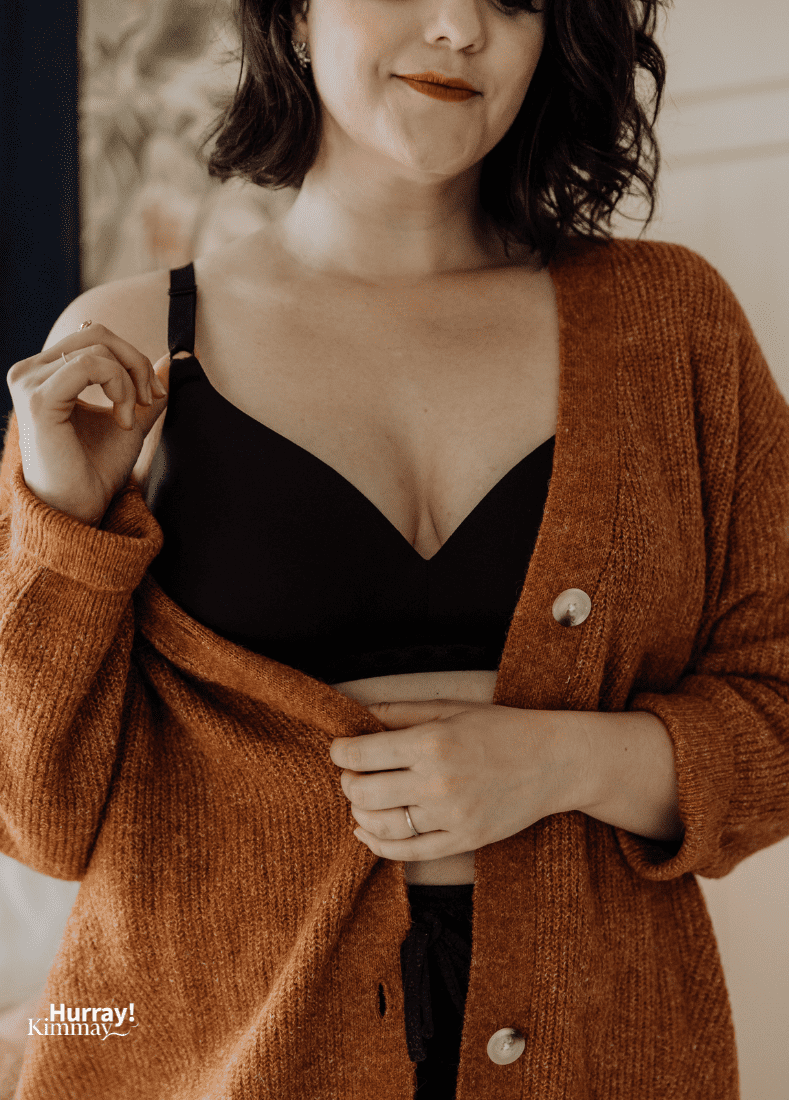 In fact, I highly encourage you to opt for a bra underneath that's just as cozy as your clothes, and I've got
two options to share with you from my pals and partners at Warners
! Their Cloud 9® collection (a favorite of mine for years)  has two perfect picks. Take a look below and see what I mean. 
Psst!
The brand linked here is a proud partner of mine (so grateful to share them with you!). I always share items that I truly love and can help you say hurray!
Buy & Try
Need new bras? Get cozy with two comfortable and supportive options from Warners!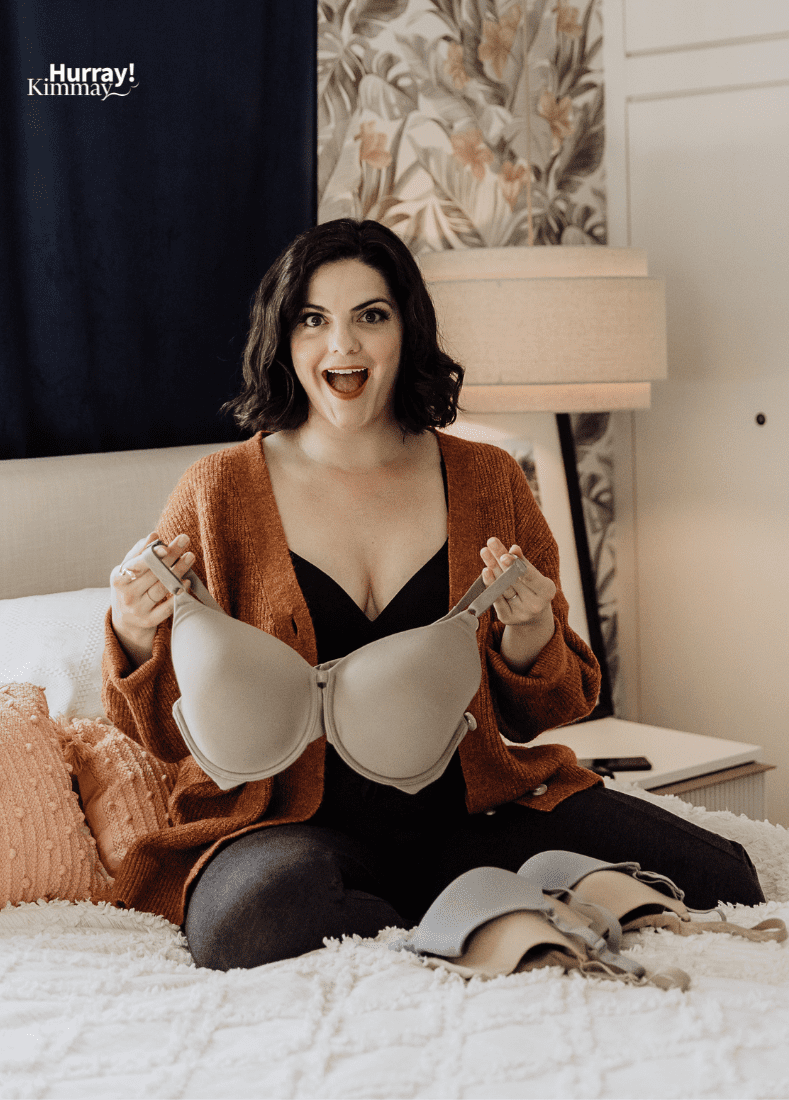 The
Cloud 9® Underwire Full Coverage Bra (RB1691A)
has a wire that is wrapped in softness, and features lightly contoured cups which are great for creating shape in a big, oversized sweater. Also, this bra is made of velvety soft materials all over so it just wraps you in cozy softness. The band also lays smooth and flat, and the soft straps are front adjustable (aka no contortionist skills needed to get a great fit). 
Warners – Cloud 9® Underwire Full Coverage Bra (RB1691A)
Velvety soft fabric feels light as a cloud and wraps you in softness
Smoothing back band lays flat and melts onto the skin, and it adjusts with hooks and eyes for a supportive fit
Convenient front-adjustable straps mean no need to twist around to adjust
Full coverage cups prevent spilling and create a smooth, sleek bustline
Cups are lightly contoured for modesty and a round shape
US Sizes: 34-38B; 34-40C,D; 34-38DD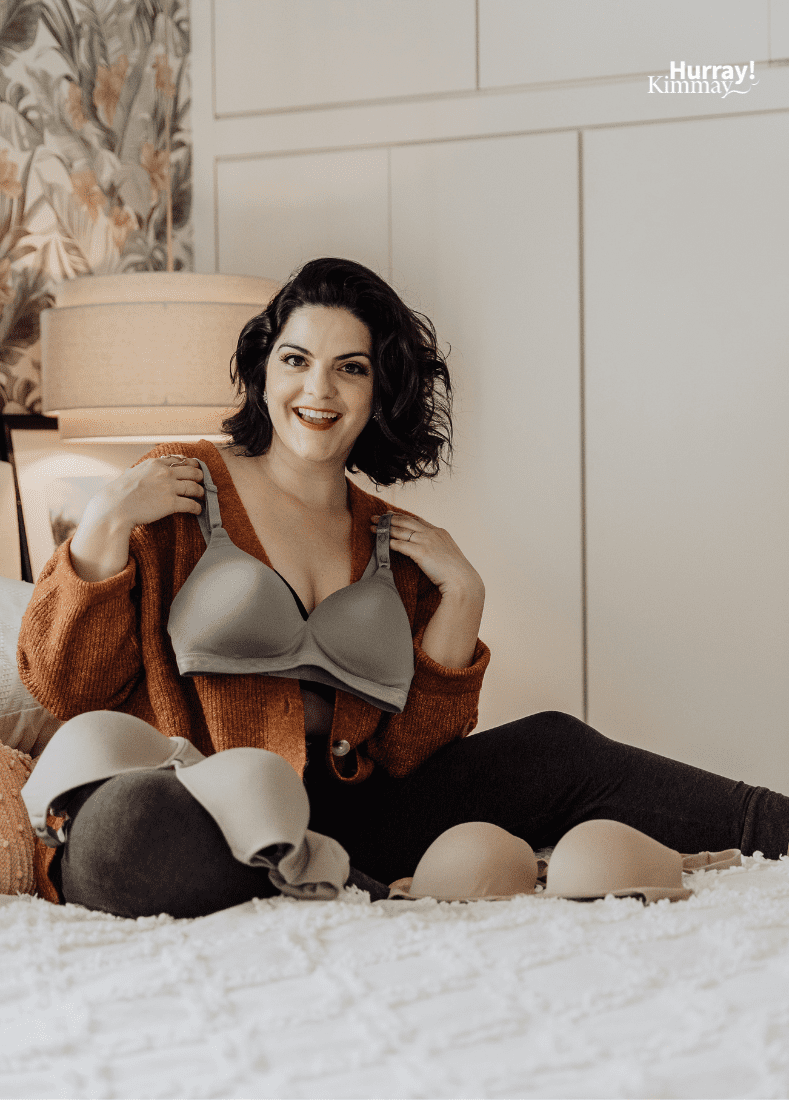 Want to go wireless? The Cloud 9® Wireless Contour Bra (1269) has many of the same cozy elements, without the wire. So it's just as soft and offers the same great shaping. Hurray!
Warners – Cloud 9® Wireless Contour Bra
Supremely soft fabric feels like wearing a cloud
No underwire offers flexible but with shaping cups and more support than a bralette
Lightly contoured cups provide shape and modesty, and have less coverage on the sides and middle than the underwire version
Front-adjustable straps make reaching the slider super easy
Straps can adjust fully so there's plenty of room to get a custom fit
Smoothing, adjustable back band melts into the body for a sleek look with a decorative touch
Sizes: 34-36A; 34-40B,C; 36-38D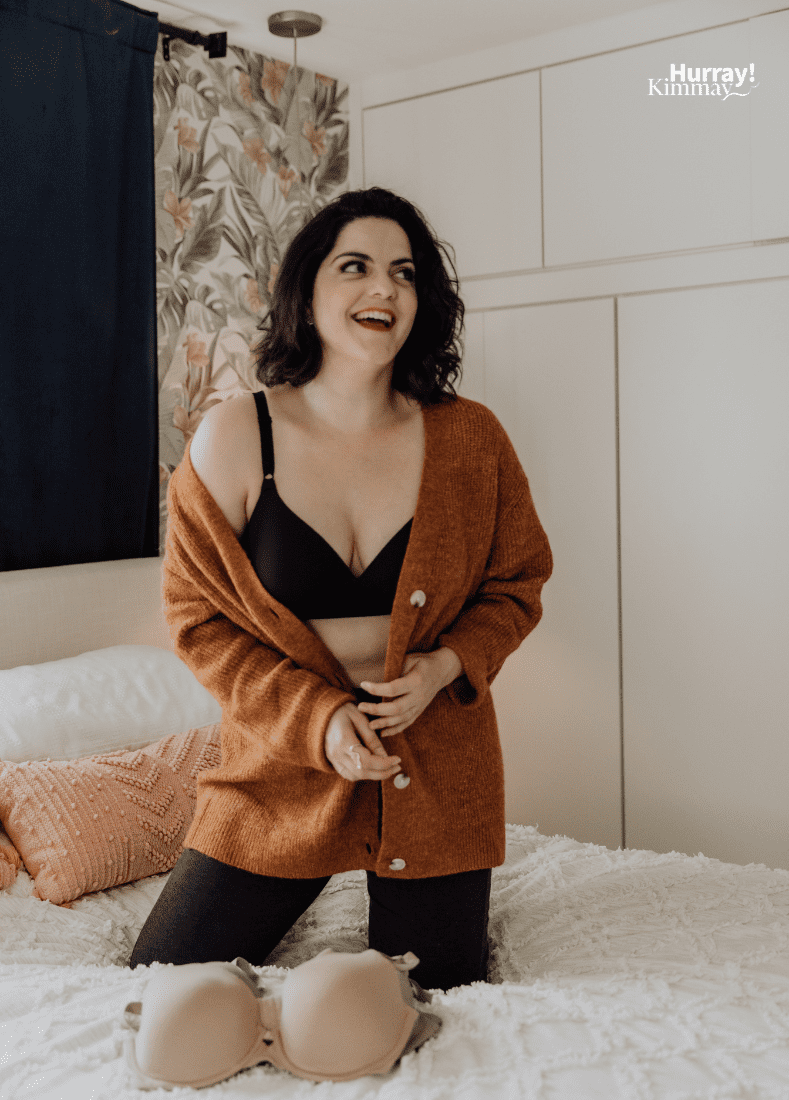 Want to try more Warners styles? This everyday comfort brand has smooth bras that support most wardrobes (oh, and feel great on your body). Restock your bra drawer with a few fresh styles and say hurray!
Did you know that the best bras need to fit to feel comfortable? And when you feel comfortable you'll also feel confident, all day! If you wear bras, watch my Free Bra Class (and get my free fit guide) and you'll be one step closer to saying hurray inside, outside, and underneath™!
Free Bra Class
Want to wear a bra without ripping it off at the end of the day? Watch How to Find a Comfortable Bra Fit For Your Body WITHOUT Wasting Your Money on Bras You Dread Wearing! Plus, you'll also get Kimmay's Bra Fit Guide, and a taste of Bra Confidence & Comfort™. Watch now and don't spend another minute feeling uncomfortable in your bra.
Your turn:
Need new, comfortable bras? What do you look for in an everyday bra?
Which would you choose – with or without the wire? Try a few styles from Warners, and let me know how it goes.
Share with me over on Instagram @hurraykimmay!

Credits:
Proudly sponsored by Warners. Images by Janel Kilnisan during the #hurrayvacay in Florida! No airbrushing or photoshopping my body, ever. Hurray!