Gift-giving time is here – hurray! Before you go getting and giving gifts to family members, friends, and colleagues, there's someone else to consider first: your body. I say "someone" because I often encourage people to treat their bodies like their best friends. It's what I do, in fact. And doing this has helped me create a loving relationship with my body that has served us both very well.
PS: This blog post was originally written in 2016. It's been updated in 2019 with different or additional links and advice. It also may contain affiliate links. As always I only share what makes me say hurray and what I know will truly support you.
So yes, gifting your best friend the perfect, most thoughtful gift is great… but please don't forget your own, beautiful (yes, I mean yours) body.  It is asking you to love it, and telling you just exactly what it needs to feel healthy, strong, and gorgeous. It's in constant communication with you, whispering to you, and letting you know what feels good, what's working, what it needs, and what it desires. Yet, we're often too busy to slow down and actually listen to it, let alone give it what it needs. Sometimes the things on your body's want or need list are inconvenient for our busy lives. So we tell it to shut up so we can forge ahead. Soon that whisper turns into a shout, then into a scream, and finally into a full blown tantrum and shut down.
My body and I have gone through a few cycles of this. It was telling me that it felt out of sync, and I told it to shut up with a birth control that made my period go away, with food that was quick and cheap but wasn't good for my stomach or my health, with late nights and early mornings, with pushing it to its maximum limit without replenishing what it needed. And all the while, the whispers turned to screams. Colds, migraines, panic attacks, painful sex, sinus infections, foggy brain, shingles, vertigo… the list keeps going. My poor body, who I was berating for not cooperating, was just trying to keep up. I hadn't listened to it. I hadn't given it the things it needed to support my active lifestyle.
That all changed when I started listening to it and honoring it. It's why I now strive to help people say hurray inside, outside, and underneath™. The inside: my emotions and how I feel inside helps me manage my emotional health. The outside: what I put on my body and how I interact with the outside world helps me create a more loving relationship with those around me and my environment, and to dress accordingly. And the underneath: what I wear underneath my clothes, and how I love my body and the way that it looks. It's been a journey that has brought me to where I am today: to a place of hurray.
And you can start now by giving your body five of the most basic and important gifts that it needs. Working to truly give these gifts to your body this holiday season and beyond will get you several steps closer to saying hurray. Plus, this time of year is extra busy and stressful for just about everyone. So these gifts will be especially useful now.
Beauty 

One of the easiest and most impactful things you can give your body is the gift of beauty. I once had a conversation with a journalist who is a breast cancer survivor about the importance of beauty in the recovery process. Sure, I value efficiency and effectiveness when it comes to most things in life. And I also value beauty, when it comes to buying bras, recovering from illness, working at my job, and in life in general. I crave it like I would medicine or water. My body needs beauty in order to truly say hurray.
Some ways to incorporate beauty for your body could be a gorgeous new haircut, some bold lipstick, or admiring your body in the mirror. My preference, if you haven't guessed, is adorning my body in beautiful lingerie. One of my favorite ways to tell my body that I love and care for it is by wearing a well-fitting, gorgeous bra with matching underwear. And to really bump up the gift-giving feeling, I'll wear a matching garter belt and thigh highs. And to really go all out, I'll add in heels and a wrap, and do my hair and makeup. I'm not kidding. I actually do this for myself – no one else. I wear this around my apartment and immediately feel my body saying "hurray for lingerie!" You can try this by wearing a lace or sexy item, a bold pair of panties, or high-quality fabrics against your skin. Test it out and see what works for you.
And of course, you can give your body the gift of beauty and support by wearing a bra that fits well, feels great, and looks gorgeous! Go for a bra fitting, or use my Top 5 Bra Fitting Tips to make sure yours fits. And explore my Underneath resources page for bra shopping ideas.
Style notes: Bra, thong, and garter belt are from the Keyhole collection by Montelle. This pretty stretch lace balconette demi bra is so dreamy to wear. It's elegant, sophisticated, and a touch whimsical. I love the pretty edge and dangling pendant details so much! Plus, wearing a garter belt feels so divine. Thigh-high stockings from Aristoc. Photo by Becky Yee during the #HurrayVacay in Guatemala. 
Rest 

We are busy people, myself included. And one of the biggest gifts we all need is rest. Our bodies are not machines that can work, play, and operate well without rest. Many times, I am tempted to pour in the caffeine or power through a long day of work. But I can hear my body saying: "Hey, I am tired. Can we take a break?" Even a 15 minute physical break can be very useful. It can be a nap, or it can be breathing, or anything that helps your body to rest and restore.
When I worked from home, I used to work all day. I could often feel my body asking me to "Stop typing, already. I'm getting all tense and cramped!" Yet I wanted to keep working faster and faster. To help myself, I used to turn on my current favorite TV show on Netflix and literally sit on my hands to stop myself from typing. After awhile I replaced sitting on my hands with resting them on my legs and breathing deeply. Then eventually I would turn off the TV shows and sit there peacefully, meditating with an app, letting the physical tension roll off of my body. Try it and see if your body says "yes, please more of this".
One way to truly get your rest in is by turning in earlier. Most adults aren't getting their full 8 hours. And as a result, we're collectively losing 50 nights worth of sleep a year. I am not one of those people that can roll over in bed and fall asleep as soon as I shut my eyes. My brain and my body are buzzing and it takes me quite some time to unwind. So I start my bedtime routine before I actually plan on falling asleep. Depending on my day, I may take a bubble bath or hot shower. I also change into something comfortable, cozy, and cute because what I wear to sleep totally makes a difference in my quality of sleep. Then I get into bed and either listen to a meditation app, read, or simply breathe nice and deep. I also lower the lights in the bedroom, and ask for some quiet. This helps my body and mind relax, and then drift off into a more peaceful slumber. Getting the right amount of sleep will not only lower your health risks, but it'll help you feel less stressed this gift-giving season.
Style notes: Above, I'm wearing a cute, short ruffle robe, made of the most yummy material from Fleur't. And I adore this sheer Mon Cheri Mesh & Lace Bust Chemise (Even though this particular item is no longer available, you can shop great Fleur't chemise options here.) Though it comes with a matching bottom, I chose to wear the super comfy (and very popular) Iconic Boyshort. Photo by Becky Yee during the #HurrayVacay in Guatemala.
Movement

I love that we live in a digital world and I can communicate with just about anyone on my computer, or watch any movie I want on my TV, and we have cars that can take us almost anywhere. However, that causes a lot of sitting. Our able bodies crave movement. Whether it's stretching, exercise, dance, or even just a walk around the block.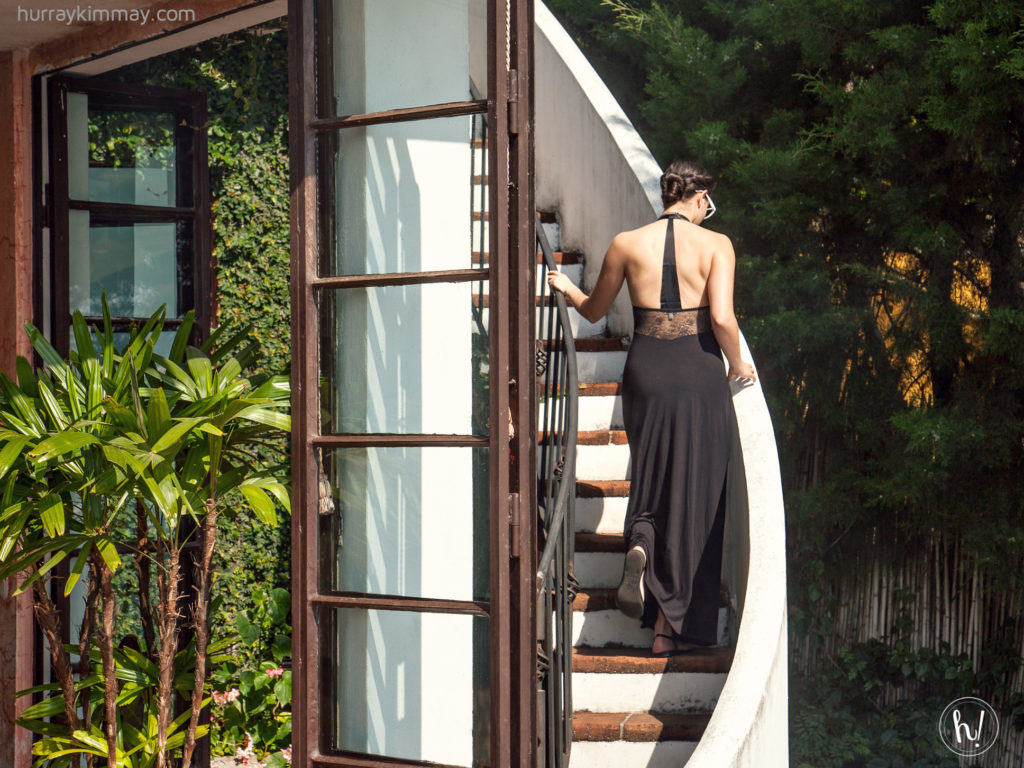 Movement creates energy and blood flow in your body, which can help with repair and overall health. Plus, it feels good. It's just that simple. It's why our bodies crave a stretch after sleeping all night. It's why it feels so good to get out of a long car ride and take a short walk.
Think of a few ways that you can gift movement to your body. Perhaps make it easy or fun for yourself, like setting yourself up for success to go from work to a workout. Or invite your girlfriends out for an 80's night of dancing. Or try something new and outside your comfort zone like stand up paddle boarding.  Or, at the very least, take a quick walk. I love to move my body in the morning to some music. Yes, that means I'm having dance parties in my kitchen with the cat while I make breakfast. Hurray!
Style notes: I'm wearing a GORGEOUS Forever Yours Lace T-Back Gown from Fleur't (though this item is no longer available, you can shop more Fleur't gown options here), one of my favorite sleepwear and loungewear brands. Moving around in something this glamorous and comfortable makes me say hurray! Photo by Becky Yee during the #HurrayVacay in Guatemala.
Nourishment

OK this is a biggie. Food is fuel, and our bodies rely on us to put good fuel in so it can do its many intricate, miraculous functions. When we neglect to listen to our body and its response to the fuel we're putting into it, we are setting ourselves up to have a poorly functioning body. Since I was nine years old I knew that my body did not like it when I ate dairy. But giving up dairy felt "too hard". So instead I would take a lactase enzyme and suffer through the resulting stomach ache or diarrhea like it was just a part of life. It wasn't until I was in my late 20's that I finally experimented with going dairy-free altogether. My body has thanked me over and over again for finally listening to it. We both feel so much better now.
Many people ask me "Do you miss dairy?" And I tell them that I like to think of it like I do an old, bad boyfriend. Sometimes I think of the good times we had. And there were plenty. But mostly, I realized that he/dairy were not good for me. So I made the wise decision to break up with him/it and my life is so much better for it!
And that's just one example. I'm sure you can think of something that you're putting into your body that feels like good fuel, and something that feels like crap but you keep doing it anyway. Am I right? Experiment with gifting your body real wholesome nourishment, plenty of water, and loads of good fuel. Take a step toward hurray. And step away from the crap. Test it out and see what happens. (PS: Kris Carr is a great place to start.)
Style notes: Once again, I'm loving up on my body in the Montelle Keyhole bra and Fleur't with Me robe. Photo by Becky Yee during the #HurrayVacay in Guatemala. 
Also, that teacup/mug was handmade in Guatemala and says "La Casa Colibri", which was the name of the villa where I stayed during the Entrepreneur Escape trip I was on. The name translates to "The Hummingbird House". Those fresh fruits you see next to me were just a taste of the feast of homemade, dairy-free, fresh, delicious food we ate. Our own kitchen staff of two Guatemalan sisters and their assistants made us three meals a day, including fresh fruit juice every time! My body was in nourishment heaven. 
Compassion

The #1 most important thing you can give to your body is compassion. Just like having compassion for anything else, that means listening, understanding, forgiving, and giving thanks. I discuss my self-forgiveness practice in several posts on this site, including in my most recent Giving Thanks for the Tough Stuff article. Sometimes our bodies do not look, function, or move the way we wish they would. That can be tough. Kindness and compassion, along with gratitude will get you and your body so much farther than blame or shame. I promise.
Above, I mentioned that I always suggest treating your body like you would a best friend. You two are in this together! Think about some of the things that you've said to or about your body recently. If you said the same things to your best friend that you said to your body, how would she react? Maybe not so great, right? Same goes for your body. No wonder it's filled with aches and sickness. Instead, try compassion. I have seen that attitude adjustment help women as they recover from breast cancer and adapt to new breasts, or people who are struggling to fully comprehend the changes their bodies have gone through after giving birth, and for myself as I learned how to stop comparing myself to magazine photos and to upgrade the conversation I was having in the mirror with my 20-year-old body. Forgive yourself for the misunderstanding that your body has to look, walk, or function a certain way to be wonderful.
So listen when it says it's tired, or hungry, or hurting, or sad. Understand that it's there to support you and needs your nourishment and thanks to properly function. And give it all of the love, beauty, movement, nourishment, and rest that it desires. This is, without a doubt, the most wonderful gift you can give to your body.
Style notes: This red hot Mon Cheri Mesh & Lace Bust Chemise (Even though this particular item is no longer available, you can shop great Fleur't chemise options here.) is transparent and supportive, just like I am with my body. Photo by Becky Yee during the #HurrayVacay in Guatemala.
Your turn: Which of these gifts is your body asking for? Which one can you start with now? What will giving your body these gifts do for your overall level of happiness? How else do you help your body say hurray?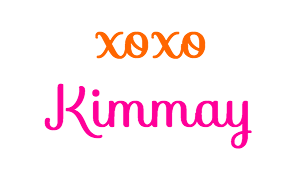 PS: As always, I never airbrush my figure or alter my body. You may see bruises, rolls, or cellulite. I hope you'll see love. I give my body the gifts above on a regular basis, and showing you what that looks like is my gift to you. I truly wish every woman could be a bra fitter for a week, and see other women's bodies and hear how they talk to them. It was an eye-opening experience for me, and what has prompted me to show you what my real body looks like now.
PPS: Montelle and Fleur't are proud sponsors of the #HurrayVacay campaign. That means they paid for content and helped make the trip to Guatemala possible. I have also been a big fan for years – I own over a dozen of the Fleur't Iconic Boyshort and several chemises. These are brands that truly make me say hurray, and I'm happy to share with you. I'm so thankful to them and their participation on this stop of the #HurrayVacay!