Fitting fitness into your day can be tough. Especially when you have a demanding job, or work long hours. I tottttaly get it. But part of saying hurray for your health includes exercise and getting your body moving. And while I'd love to be a 7am-yoga-before-the-workday person, that's just not me right now. I go from work to a workout. Want to try it with me? I've come up with a few (four, to be exact) ways to go right from your work day to your workout. Setting yourself up for success is easier than you think!
I'm all about working hard, being the boss, and looking and feeling my very best at the office (like in this Bloomingdale's article featuring yours truly, along with three other female founders). And being the boss of your own life means making time to work AND workout. Exercise has so many benefits. In fact, I took up yoga mainly for the mental benefits of slowing down, breathing deep, and taking time away from my computer. The physical benefits were just a bonus, and a big hurray!
So if you're a go from work to a workout kind of lady, or want to be, here's how to set yourself up for exercise success!
Style notes: Above, I'm wearing an Anita sports bra and Old Navy leggings. Get to know Anita and all their awesomeness in one of my Hurray Vacay posts from Puerto Rico!
1. Wear Your Workout Outfit to Work
The most important key for me to actually workout after work: being as ready as possible for exercise. I can easily get distracted by to-do's and lose track of time at my office. If it's going to take me an extra ten minutes to take off my work outfit, put on my workout gear, put in my contacts, lace up my sneakers… I mean, I would be late for my yoga class. So sometimes I would say "ugh, I just don't have time to do all that and make it in time, so I might as well just not go." Blah!
So on days when I'm going from work to yoga, I dress for the gym from the very beginning of the day. Granted, I work for myself and have an office at a very casual WeWork co-working space, but this rule can apply to you, whether you work from home, a formal office, or elsewhere!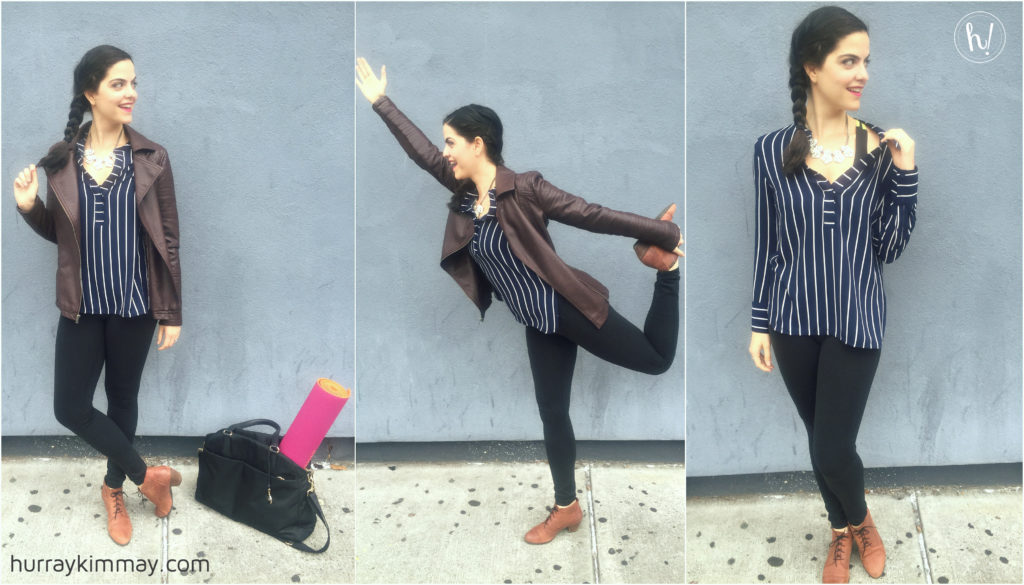 In fact, the other day I was wearing a blouse from my LeTote box with a sports bra underneath. On the bottom, I wore a great pair of black workout leggings and some fall shoes. I added in an awesome faux leather jacket and a necklace and I was totally work ready. I just threw a tank top in my bag and I was 90% dressed for yoga. What's more – my outfit was a hit! More than one person commented on how much they loved it, or how "Fall" it was. Once I told them it was basically my yoga outfit with a nice top, they couldn't believe it. It's what prompted my friend and assistant, Kat, to suggest that I write this blog post in the first place. Hurray!
Style note: Above, I'm wearing a pair of black, reversible leggings from Target, Bass shoes, blouse from LeTote, jacket by Bar III, necklace by J.Crew, bag by Lo&Sons, glasses by Warby Parker.
Ok, so maybe you can't wear leggings or yoga pants to your work. I get it! Another option is wearing your stylish workout tank top and sports bra with a work appropriate skirt (like a cute pencil skirt!) or pair of pants. If your work atmosphere is a little more formal, cover up with a blazer or cardigan, and dress it up with a beautiful necklace or pair of earrings.
Note: I should say that I don't usually promote wearing a sports bra in place of your basic bra everyday. That's only because usually the kind of "sports bras" someone is referring to in this scenario is a stretchy, non supportive, over the head style. And typically, the reason they're wearing it is because they find basic bras uncomfortable. And typically, the reason for that is simply because they're not wearing the right size or style for them. Typically. So if that sounds like you, check out my Top 5 Bra Fit Tips before trading in your bra drawer for only sports bras. Love you!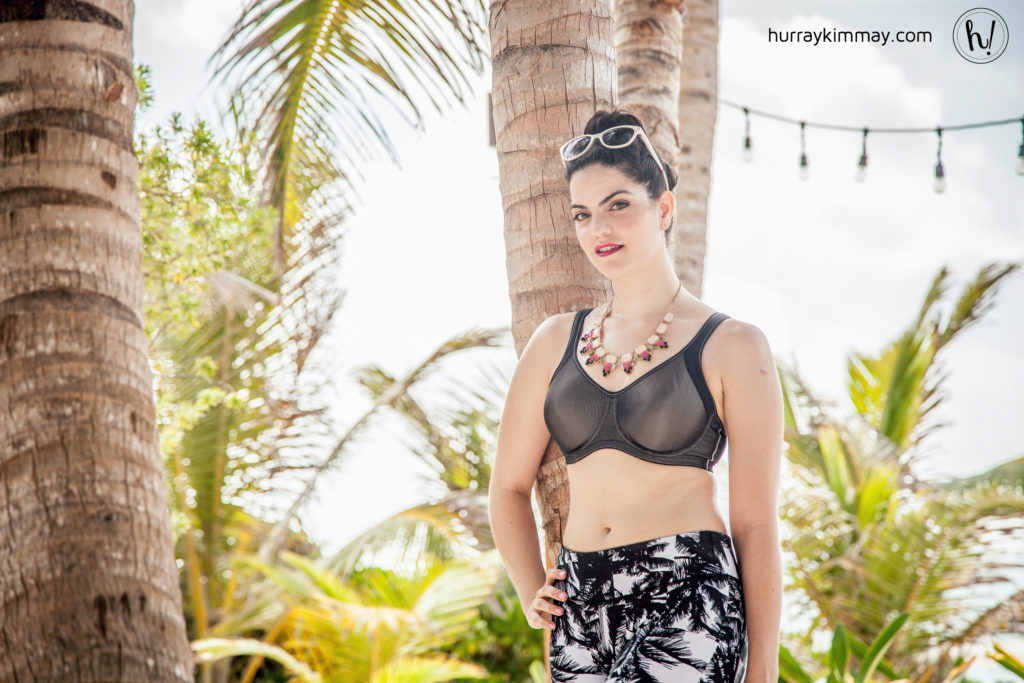 Feel like your sports bra will look terrible under your work outfit? If you're used to wearing sports bras that look like sports bras (you know, uniboob shape, boring look, high neck) try something with a little shape. There are plenty of sports bras with shape creating structure like underwires, molded or seamless cups, and even push up padding, which can look like your everyday bra underneath. Wear them to work and then you're ready for your workout!
Keep in mind, with colder weather coming on, a thick or bulky sweater, or layers can easily hide the shape of a more traditional, higher coverage, or seamed sports bra. You can just wear the workout tank as a camisole, then take off the sweater and be ready for your workout. So either way, hurray!
Style notes: Above, I'm wearing an underwire, smooth cup sports bra from Anita, available for B to H cups. I'm wearing a 32D. Oh my goodness, it fits like a glove and is so supportive – without uniboob! I'm also wearing a fun pair of Fabletics leggings. Photo by Becky Yee Photo during the Hurray Vacay to Mexico.
A few resources:
2.
 Put it in your calendar and create a time buffer  
I don't know about you, but I live by my Google calendar. If it isn't in there, chances are I'm not going to do it. There's really something to carving out real time to do something. First, it helps you decide how much time you need to devote to each task in your day. Second, it feels like a real commitment.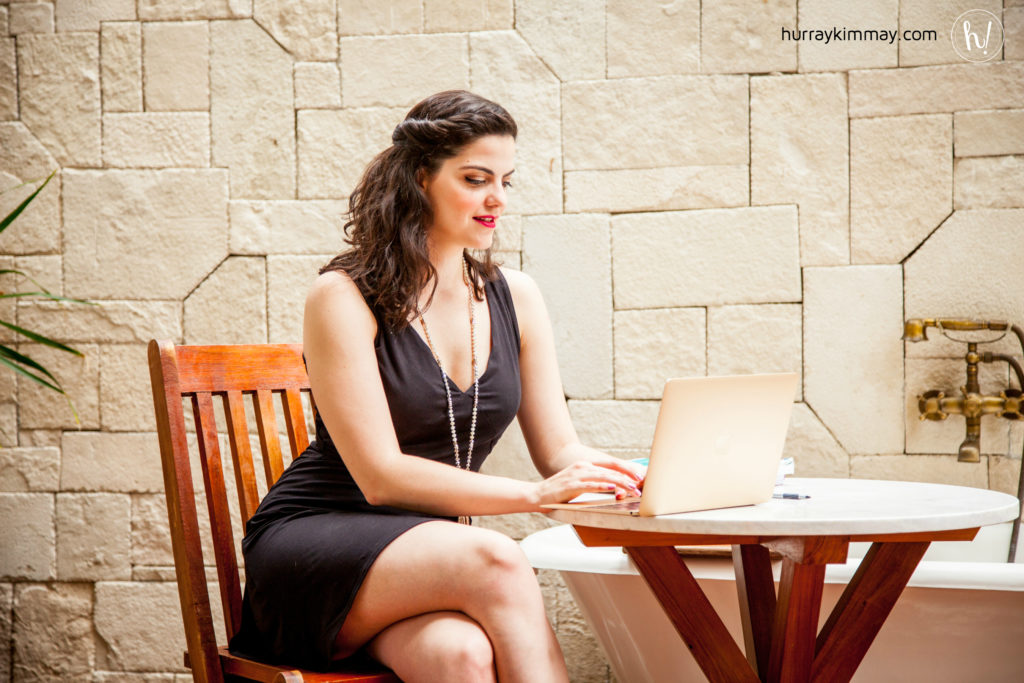 Now that I've said that, I'll admit something to you: I'm not always realistic with my time. I'm still learning! So I've started putting my workouts in the calendar, and then creating a buffer of time. For me, that means I don't schedule any calls within an hour of my workout. I used to take a call right up until the last minute before I'd need to leave for my yoga class. Sure, I'd already been practicing the "wear it to work" rule above… but I didn't factor in time to wrap up my day, answer a final email, clean up my desk, make sure I have my phone and charger, etc. So now, after I complete a client call or meeting, I have some wiggle room to take care of any last minute things, get packed up, and get to class on time. No to excuses, and yes to setting myself up for success. Hurray!
Style notes: I'm wearing a versatile dress from AnaOno while getting my work on in Mexico. Bonus about this dress: it's super easy to wear over a workout outfit, unwrap, and go to the gym or for a swim! Read more about AnaOno and this dress. Photo by Becky Yee.
3. 
Turn Happy Hour into Workout Hour
It's a common end of workday ritual: happy hour! Drinks, relaxing, and congregating with colleagues. Fun! But after a drink or two, who wants to run a few miles or take a spin class? Not me!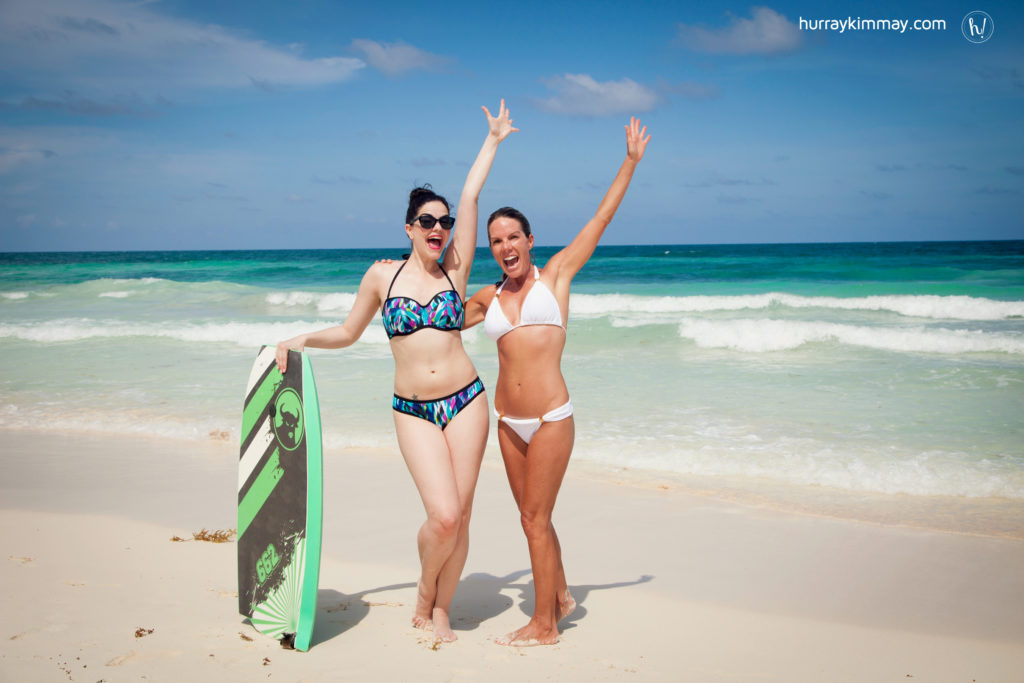 So instead of going to happy hour drinks, team up with a colleague or have a friend meet up with you for a workout. Because you're doing it together, this will get you out of the office, and into a workout. You can keep each other accountable. Plus, sometimes working out with friends is just more fun! Whether you're lifting weights at the gym, taking a swim, jogging through the neighborhood, or trying a new class – find a friend to keep you on track, and keep you motivated. Even if you replace only one happy hour, brunch, or request to "grab a drink" with a joint workout session, you'll be on your way to saying hurray!
Style notes: I'm wearing a supportive (important if you're going to do something active!) and stylish Cleo by Panache swimsuit here, and my fellow woman in business (who we met on the beach in Tulum while on a Hurray Vacay) is wearing a Vix bikini. Read more about Cleo by Panache and this cup sized swimsuits. Photo by Becky Yee.
4.
Wear what makes you say hurray!
This is a tip I shared in my blog post on how to (actually) look forward to wearing a bathing suit. So how about actually looking forward to wearing your workout gear? One of the best ways to do so is to wear something that matches your style. Pack a ratty pair of sweatpants, old shirt, and ragged sports bra and putting that on will feel like a real pain. Worse than the workout, even!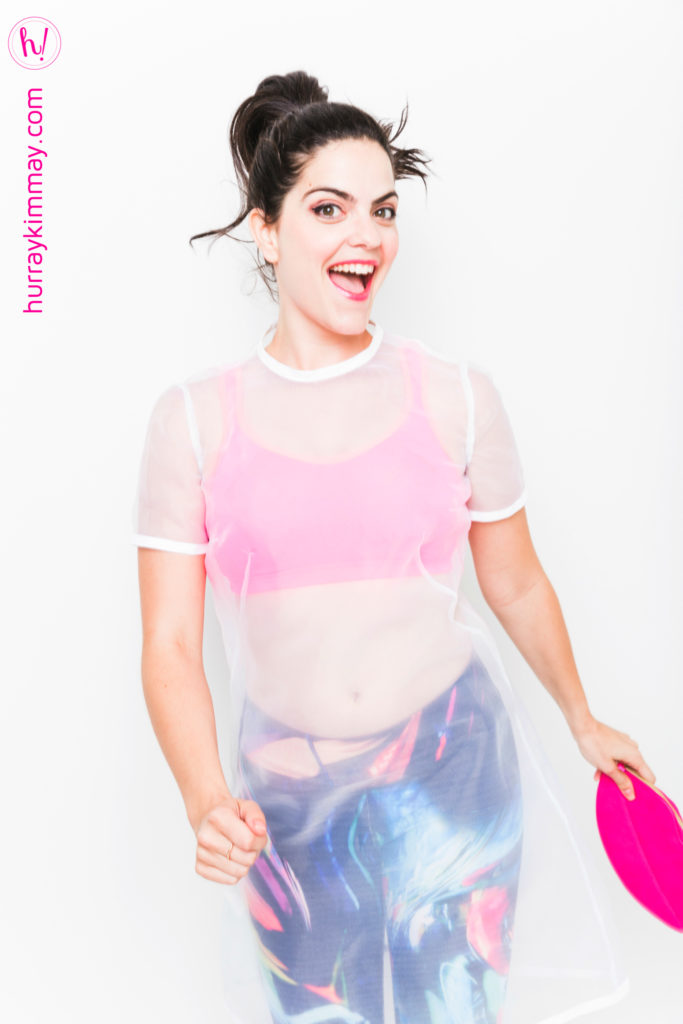 But pack a well fitting, bold sports bra, fashionable leggings or shorts, super cool sneakers, and a fabulous top, and you'll actually look forward to changing out of your workday wear and getting your workout on. The key is saying goodbye to the old, not-so-hurray stuff, and finding items that fit well, fit your style, and make you say hurray. If you need help finding a few awesome sports bras, look no further. I got you, girl!
Style notes: I'm wearing a fabulous hot pink with orange trim (Hurray Kimmay colors!) sports bra from Shock Absorber, which is available in B to HH cup sizes. This brand makes some amazingly supportive fitness bras. I'm also wearing super cool leggings from Fabletics, and the very cool sheer tunic from The Style Theory Collective. See more looks from my shoot with TST! Photo by Corrine Louie.
***
Your turn: What is your workout style? Do you look forward to workouts or do you have a hard time committing to them? What are your tips for fitting them into your day? Do you prefer to workout in the morning, evening, mid day, or weekend? Try out one or more of these tips, and see what happens, then report back! Leave a comment or send me a tweet.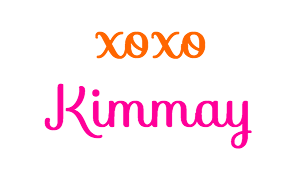 Note: That LeTote link is a referral link. You get $25 off if you use it, and I get $15 if you purchase. Win, win! Also, some of the items in this post were gifted to me from the company, or were part of a previous paid campaign. They're all awesome and I always share my honest opinion! Thanks to the lovely brands who do what they do so well and make me say hurray.