Hurray! It's time for another Hurray Highlight. I'm highlighting a particular product and showcasing the hurrays, who it fits best, its best features, and more. I am extremely excited about this particular Hurray Highlight because I wear this bra ALL. THE. TIME. and I know it will support and serve so many different people out there. So without more fanfare, today's Hurray Highlight is for: the Dalis bra by Parfait. Hurray!
Psst! Some of the links in this article are affiliate links or a brand partner. As always, I only share my honest opinion to help you say hurray inside, outside, and underneath™!
Parfait Dalis Wire-Free Bra Highlights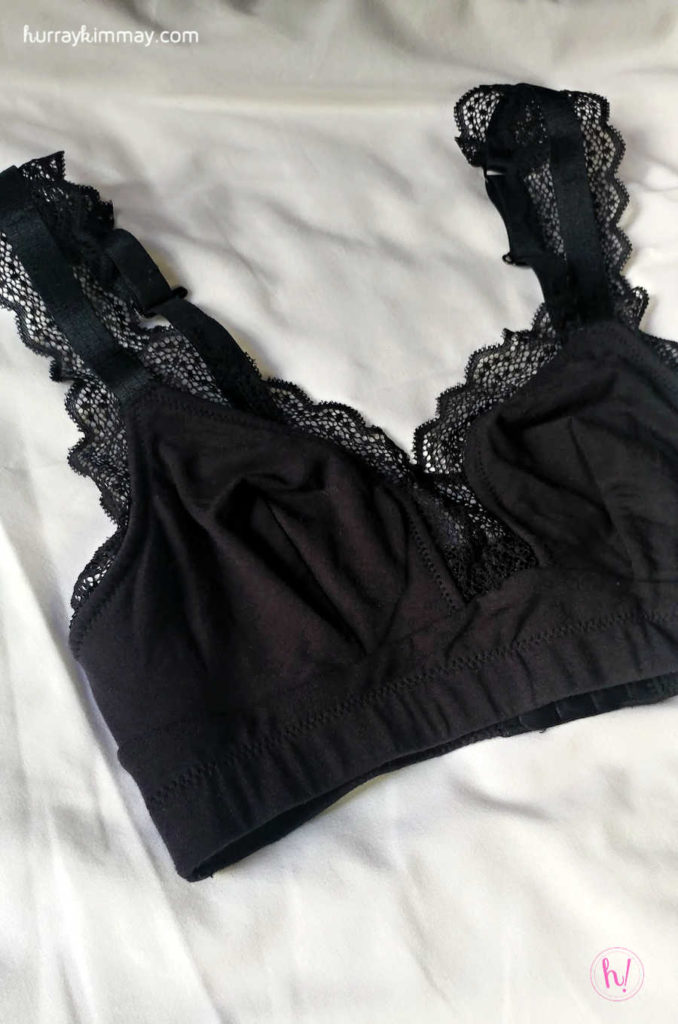 Full Bust Bra: The Dalis bra made it on to my list of bralettes and wire-free bras for full busts for a reason. Its size range starts at a D cup, and goes up to a UK G. That means it fits D, DD, E, F, FF, and G cup sizes and is made with their support in mind. Not sure of your bra size starting points? Start here.
Super Soft: The material of this bra is 95% modal and feels like BUTTER. I am obsessed with how soft it is. And don't worry, it's often double layered so that it's soft AND supportive.
Broad Band: The band of a bra is where the support really starts, and the wider and more firm the band, the better it can anchor and support. This band is wide and offers several hooks and eyes for a firm, but cozy fit. Parfait is known for super firm bands on some of their bras. That means they don't stretch out as fast and have a firm fit (which means I sometimes size up in the band from my typical band size.) This one is a touch softer, but still maintains good support. So buy and try a few band sizes (using sister sizing) to see what fits best for you. Also, the band sizes start at 30 and go all the way to 40. Hurray!
Sassy Style: OK is this the sexiest bra I've ever worn? No. But it sure is sassy! Wire-free bras that are meant for support and everyday wear can be boooooring. Not Dalis. I love the lace trim on the top of the cups and the straps. I let it peek out of my outfits all the time. And the semi sheer lace also dips in between the bust for a little peek-a-boo action. I'm into it.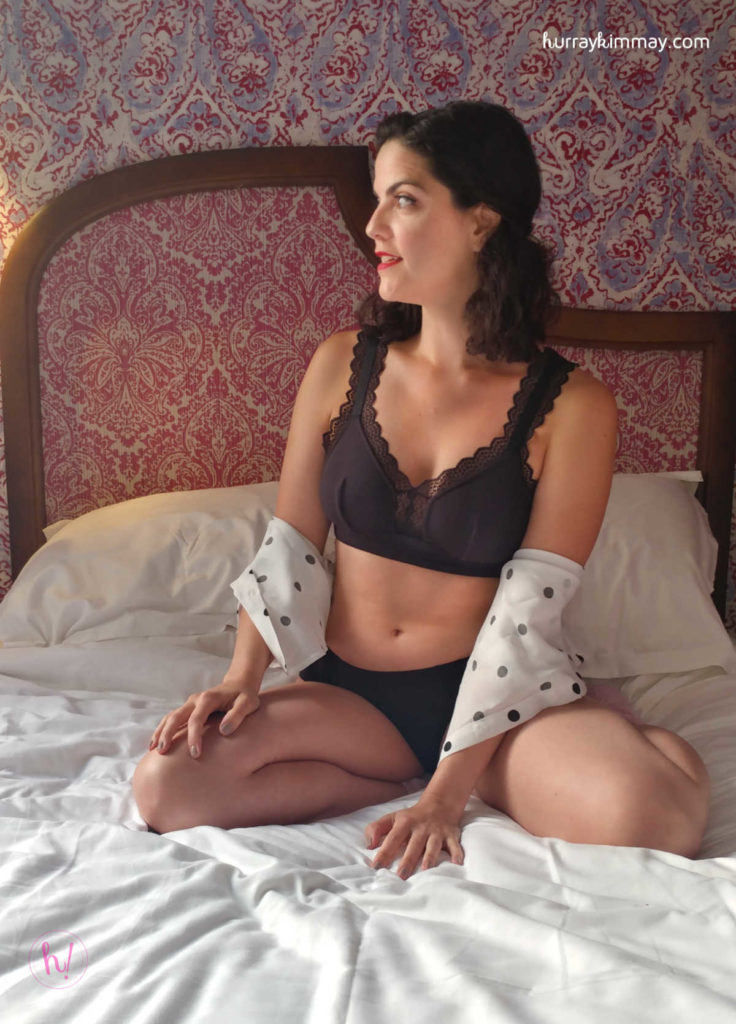 Supported Shape: It's common in wire-free bras to have a less supported cup shape, but not with Dalis. While the shape will be different than a cut and sew bra, or a molded bra, this is one of the non-wire bras out there that I think still gives a commonly "supported" shape. I love that it's not a true "triangle" bra because that means you get more coverage on the sides so it can support and shape inward. That being said, because there's no underwire it will be a less projected look than a traditional bra. How you shape your bust is up to you! Personally, I'm digging this shape!
Switchable Straps: Included in this bra's straps is a j-hook that you can use to convert the straps from straight back to criss-cross (or racerback). Such a convenient option for certain tops or those who like the way it feels to have straps tucked in back there.
New Neutrals: I have this bra in three colors already: black, blue, and a light neutral. And while this light skin-tone option works for me, it's not great for everyone. Luckily I got a sneak peek at Parfait's upcoming seasons and they have two more skin tones in the works! One is a caramel color and another is like chocolate. Very excited to see these coming soon. Bonus: there's already a pretty coral pink which is on my list to get.
Price Point: With an MSRP of $45, this is on the lower end of a typical bra budget. Considering the size range, support, and great design, it's a great value for the price point.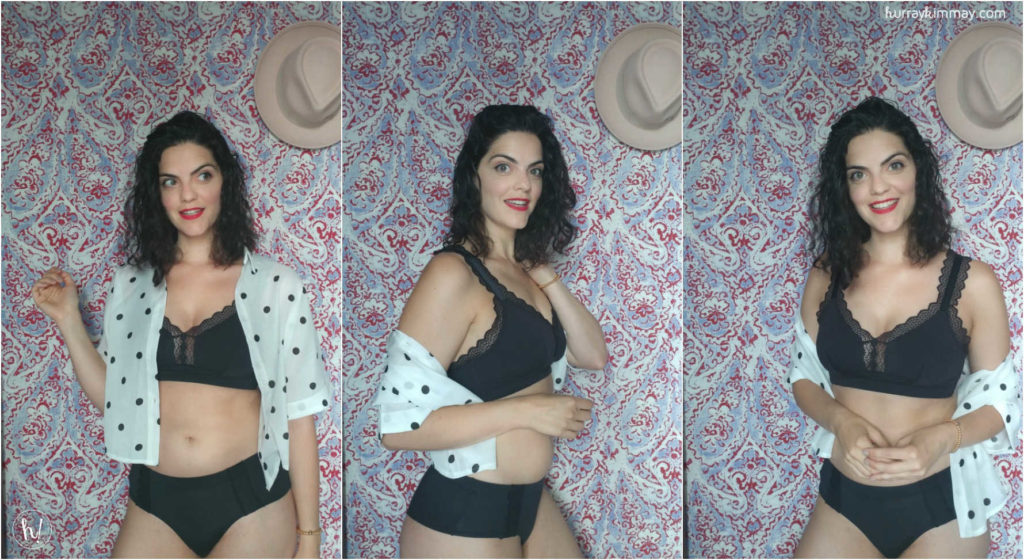 When to Wear
This wire-free bra is great to wear for many occasions. It's really up to you, and here are just a few!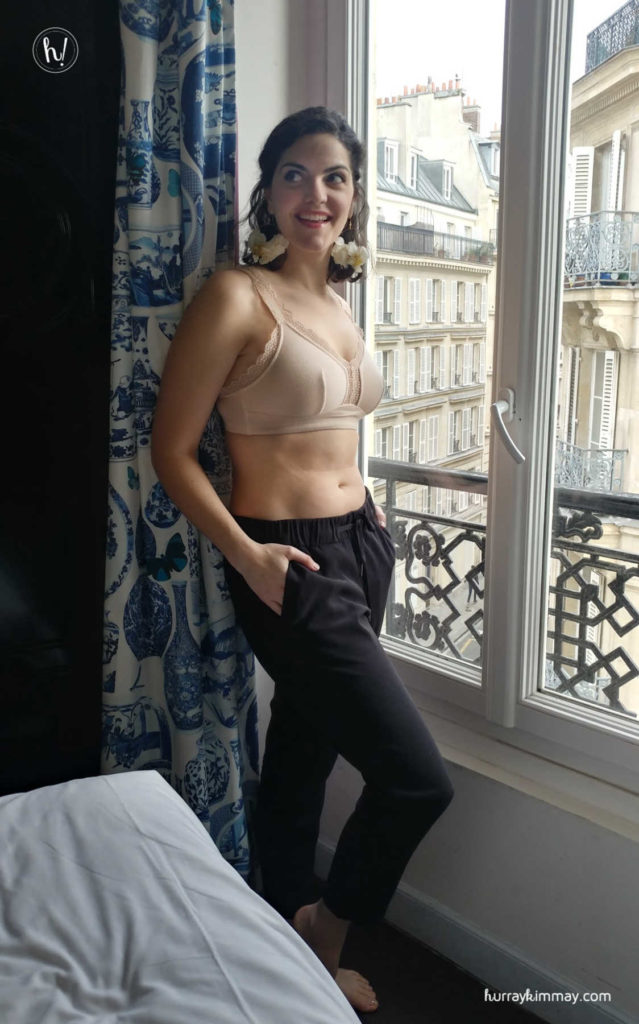 Everyday bra. While underwire bras still remain the most commonly worn style by a lot of people, non-underwire bras are gaining popularity. Whether you go wire-free each day or just want one to rotate into the mix, this bra offers enough shape and support that you can most likely wear it underneath your everyday work or play clothes with ease. I do!
Maternity bra. During pregnancy breasts and bodies fluctuate A LOT. So going with a stretchier, wire-free bra can help your bra keep up with the bodily changes. That being said, breasts are also often bigger and heavier during pregnancy, so you'll want something with a great deal of support that fits well. Luckily the Dalis come in full cup sizes and has a supportive band for extra support.
Travel bra. I legit wore this bra for a LONG few days of travel from Paris to Oklahoma (that's 10.5 hours on planes, 3.5 in cars, and several more at the airports). I can confidently say that this bra was the perfect combination of comfortable and soft, with supportive and sleek. Hurray!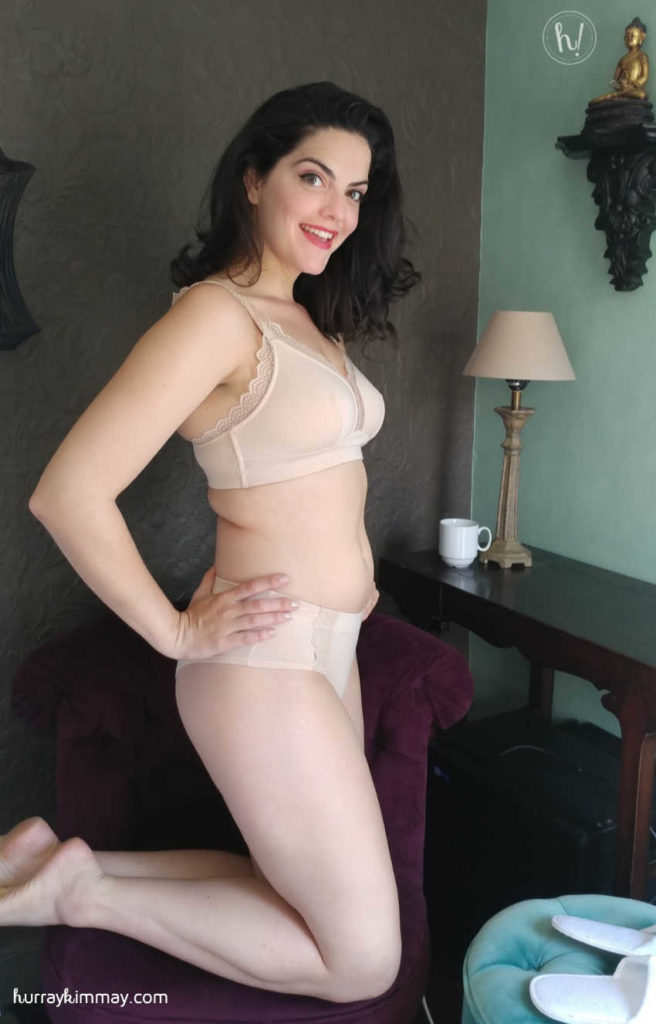 Post surgical bra. For those who have had a breast augmentation, reduction, or mastectomy/lumpectomy, wearing a soft, full coverage, non-underwire bra like this is really comfy. And while there is no pocket in this bra cup, I find that this is an especially lovely option for transgender clients who are either using breast forms or have had augmentation surgery. Sometimes underwire bras are not designed to best serve and support transgender bodies. This soft and sassy number is a wonderful option!
Sleep bra. While the elastic is a little thicker on this than most sleep bras, the soft material makes it a stand out option for slumber.
Teen or First bra. Younger people going through puberty are experiencing a great deal of bodily changes. So going wire-free could be great for them! However, they also want something cute. The pretty trim on this soft bra makes learning how to wear a bra for the first time fun and comfortable. And it seems that most "first bra" options only come in very petite cups and band sizes, or with very little support. Some young people develop fast and are quite full at a young age. So this bra sized bralette comes in 30-40 bands, and UK D to G cups. Hurray!
Try this Style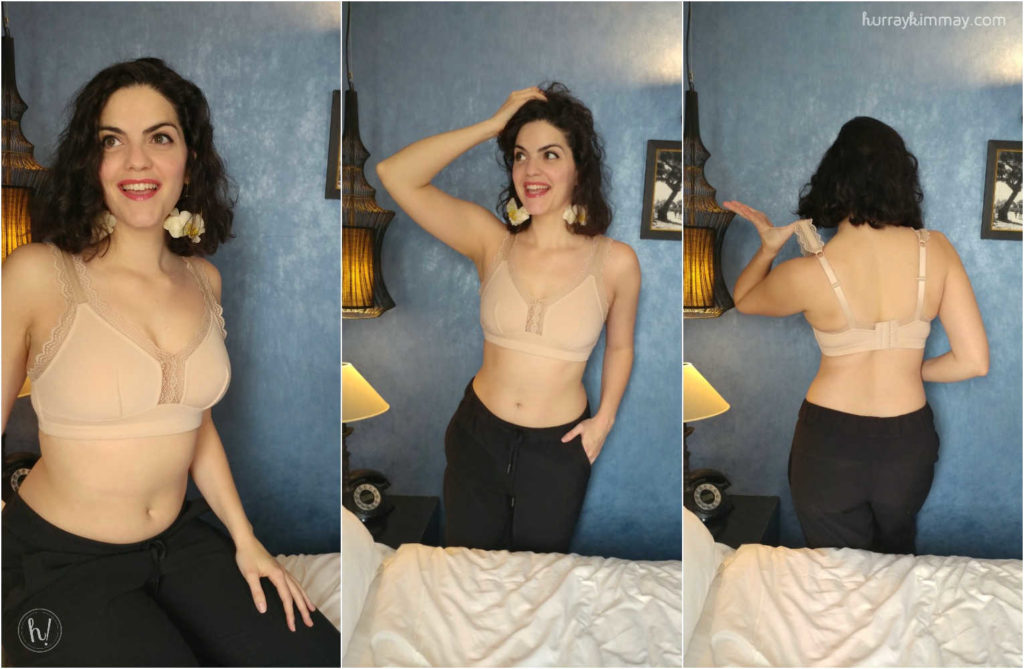 Truly one of my favorite bras to wear and share! I say hurray for the Dalis. It's a great combination of softness, support, and style. It's like a bralette but actually supports full busts! Want to try the Dalis Wire-free Bra for yourself? Let's do this! The typical MSRP of this bra is about $45 and you can buy and try it in many ways.
Where to buy it:
Ask your local bra fitting boutique if they carry the Dalis by Parfait and try it on in person
Browse the Dalis collection on the Parfait website.
Shop the Dalis bra on Amazon
Sizing: 
Remember that many Parfait bras tend to use firm materials and fit very snug. While that's true of this style, too, it's a little bit softer than some other Parfait bras. I currently measure underbust 30" and bust 36". I typically wear a 30 or 32 band, and a DD or E cup. In this Parfait bra I'm wearing a 34DD. So don't be afraid to size up in the band and then adjust and fit the bra cup as needed.
Need help? Check out my Underneath Resources page to learn how to find your bra size starting points, how to use sister sizes, and how to tell if your bra fits!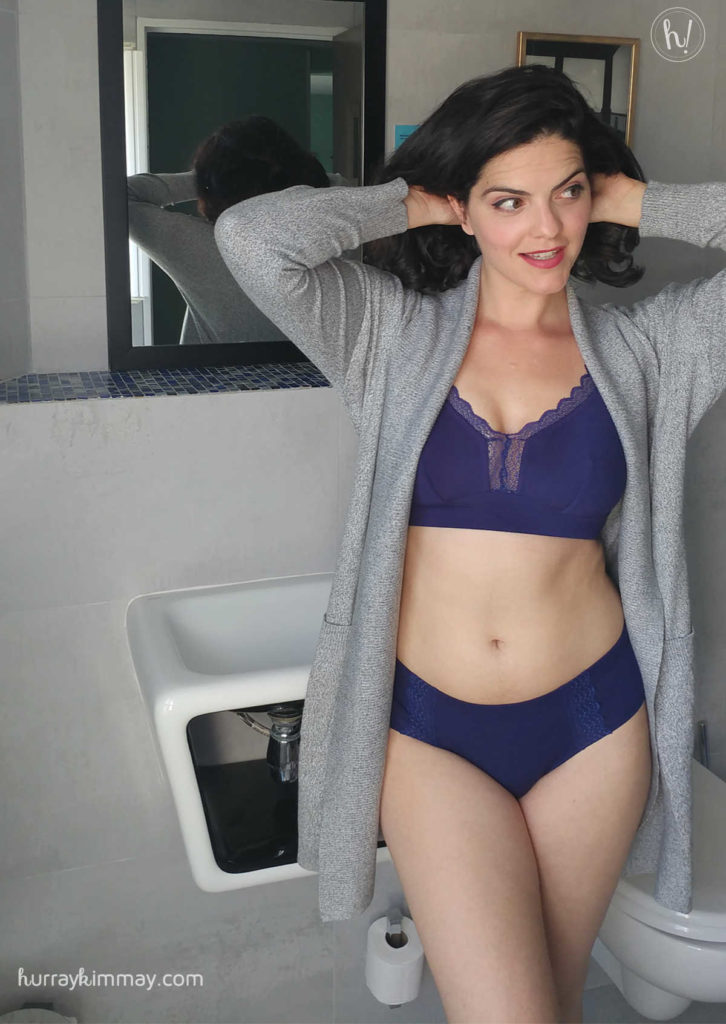 ***
Your Turn: Have you ever worn the Dalis before? Would you try a wire-free bra like this? Do you like soft materials for your bras?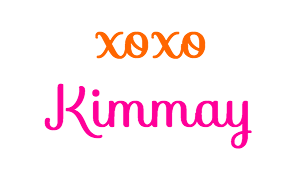 Credits: All photos taken by yours truly, on one of my Hurray Vacays to Paris!.Ooh la la! No airbrushing my face or body, ever. Hurray!