Learning to love yourself and cultivating your self worth is a major value of mine, and part of my core values. It's also part of my why in the world. And, it doesn't stop there. My why is: "To support people to find or create pathways of love within themselves and with each other, so that we can have a more harmonious world." Growing your self-love is the most important step for saying hurray from the inside, out. It has to start within. And then underneath, to your body. And then, to others.
Seeing the beauty, perfection, and value in yourself and your body can help you see and celebrate the same in others. What that means is there is less competition and fear, and more acceptance and support. That, friends, is one way in which we create a more harmonious world. We really have an opportunity to see our own version of perfect and that of others. That is powerful! Do you want to be a part of the shift from fear and comparison and join in on seeing the perfect in each other? You can! Below are a few ways for you to practice seeing, sharing, and celebrating the perfection in others. Read through it and let me know what you think!
Psst! This post is proudly sponsored by Parfait. I love working with this inclusive lingerie brand because they carry a wide range of sizes and styles at an affordable price, and they are taking great strides to promote inclusivity and love in the world. Learn more about them at the bottom of this post. 
As a person of many privileges myself (cis-gendered, white-passing, able-bodied, thinner, and in a heteronormative marriage) I can pretty easily see examples of my own beauty and perfection represented in the media. I have had my own struggles with seeing my own perfect – especially inside and underneath. And yet, I acknowledge that there are so many others who are very very very excluded from seeing examples like them. That's why, even though my website and blog are mostly about my own experience, I try my best to include shopping options for many people, and words and feedback from several kinds of people (such as in my Learn to Love or Pros and Cons series or in my #MoreThanMyNumbers campaign). In fact, I've been hosting a series of panels on inclusiveness in intimate apparel at the big lingerie expos in Paris and NY. Because I really see the value for us all when we include each other and see, share, and celebrate the perfect in others. I also partner with brands and companies who are working toward inclusiveness, too. One such brand is Parfait. Together we are amplifying the #PowerofPerfect!
A note on starting with you: This may sound contradictory, but the first step in seeing someone else's beauty, worth, and perfection is seeing your own. That means letting go of the judgement of what perfect means to you. Judgement is narrow-minded. It sets up the misunderstanding that there is a right or wrong, or that everything is black and white. It creates the illusion that there is only one standard of beauty, goodness, or way to be. And while there may be facts or universal truths, there is no one version of perfect. 
To be clear, I don't mean that you're perfect and everyone else is faulty. Interestingly, most of the time when we judge others as imperfect or less than, it's because we are also judging ourselves as somehow not measuring up. If you drop the judgement, or forgive yourself for misunderstanding something about yourself, you have much more room to love yourself. And when you love yourself more, you have more of a capacity to love others. And judgement doesn't belong with love. Deciding whether someone is good or bad, right or wrong, doesn't fit with love.
Want to move forward with love? Read below!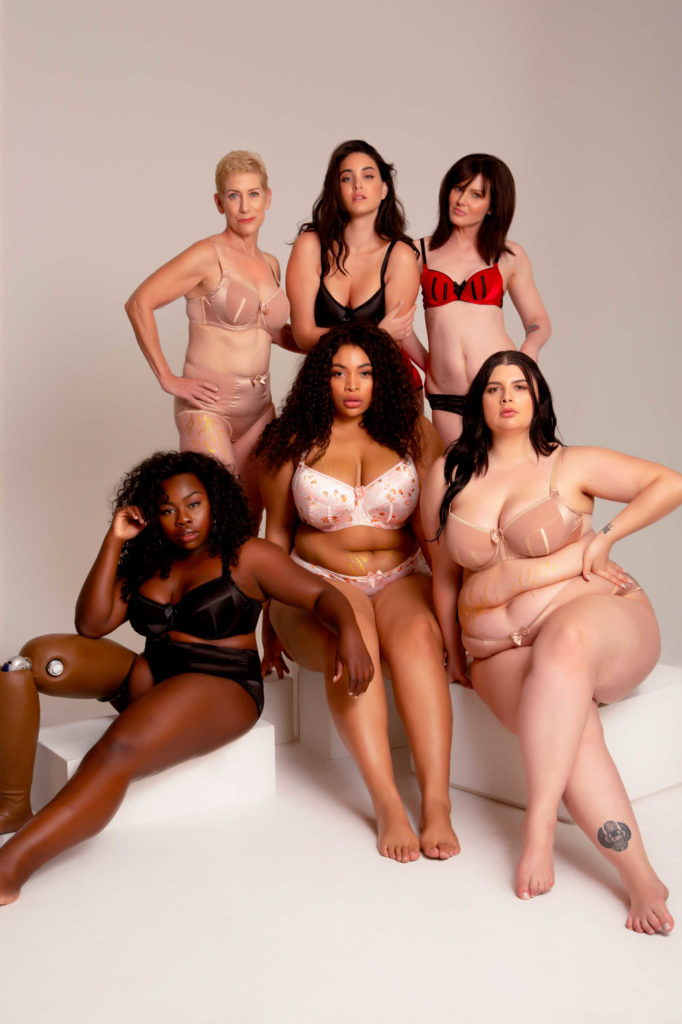 Step 1: See
I am so fortunate to have had one of the best opportunities to see the perfect in others as a bra fitter. Dozens of people, every day, would bare their bodies and souls to me. It was an education I will never forget and it taught me that learning to see the beauty in others benefits everyone. Seeing the beauty in others is not a one-time thing. This is an opportunity to consistently open your eyes and heart, again and again. Updating your definition of perfect and changing the way you see beauty in yourself and others takes time and understanding. These are worth building into your life, so be loving and use patience, and keep at it.
As mentioned above, learn how to see the beauty and perfection in you! As always, start from the inside (your emotions, your inner thoughts, your connection to divine power) within yourself. Then work toward underneath (your physical body and what you wear underneath your clothes). Then outside (how you present to the world, your environment, job, relationships). Recognizing the perfect in you will help you see it in others. (

Read my blog posts:

The Beauty of Imperfection

and

How to Own Your Perfect

.)

Use a lens of love when looking at other people. Ask yourself "what does love have to say about this person"?
Practice looking past what you see on the outside, and ask yourself who that person is on the inside. Can you see their inner beauty blossom out?
Look for beauty and perfection that may be different than your own. Perhaps you are used to seeing people who look like you on TV and in the media, and perhaps not. Perhaps you have friends who have similar skin tones, abilities, or body types to you, and maybe not. Either way, be honest about the current beauty and perfection examples around you and purposefully seek out and see examples that are outside of your usual experience.
Listening is just as important as seeing. Ask those around you who have different bodies or beauty and learn what it's like to walk through the world in their shoes, skin, or body. Soak in the learning and let it lead to understanding.
Step 2: Share
Once you've started seeing – truly seeing – the different versions of perfect in and around you, it's time to share! You may be helping someone else expand their definition of perfect. You may be inspiring someone close to you to love themselves and others. You are part of a shift!
Challenge what the world sees as "perfect" by sharing examples of different types of beauty standards where you can. That may be on social media, in your job, or in your home.
As always, first share your own perfect! Get real on social media, do a photo shoot and zero airbrushing, share your numbers with friends or publicly. Identify a good next step for sharing your own perfect and boldly step up.
Then, share examples of other kinds of perfection in your sphere of influence (whether it's 1 or 1 Million). Regram on Instagram, encourage people to follow accounts and blogs where they are actively sharing different versions of beauty.
Tell other people about the perfect you see in them. Share your heart with them and let them know they are perfect. When you hear someone dismiss their body as ugly, or be too harsh on themselves for not being the "perfect mom", or harp on themselves that they are not datable – share the perfect that you see in them with them. Help them see it in themselves.
Talk to the young people in your life about what "perfect" means. Help them see from a young age that they are perfect and lovable. Show them examples of beauty that go beyond the typical magazines and movies.
Step 3: Celebrate
We often are ashamed of our imperfections, so we hide them away, cover them up, or try to change them. The opposite of that is celebration. We celebrate the things of which we are proud! Practice doing so with yourself and others.
Proclaim your perfect with great applause! Things that maybe you hid in the past like stretch marks, cellulite, or other bodily normalities that our society deemed imperfect, can be a cause for celebration. Perhaps celebrate your body's power to create or grow. Perhaps celebrate your body's ability to walk, think, or talk. Go beyond the typical and usually acceptable things and find the things worth celebrating in the "other stuff".
Do the same for others! Congratulate someone for her post-baby body because of the stretch marks and the strength you see. Send someone flowers because they didn't get the job but they tried and continue to try.
Acceptance is one thing, celebration is another. Acceptance implies that you're willing to live with something because you don't have a choice. Celebration implies that you're grateful for or truly see the joy and value in something. Where can you celebrate the perfect in others?
Drop the comparison. Sometimes we may feel that if we celebrate a difference in someone else that we are dimming our own value or beauty. Not so! When you celebrate others it doesn't take away from your own perfect. It enhances you both. It expands the definition of perfect. It includes those who have been excluded. There is a never ending supply of love, so dip into it and celebrate yourself and others without a fear of lack for yourself!
I love this video from Parfait! The women included in their latest #PowerofPerfect campaign share what it's all about.
Your turn: How does it feel to see, share, and celebrate the perfect in others? What power is possible when you do this? Where do you struggle here, and what feels easy? What is one step you can take to continue?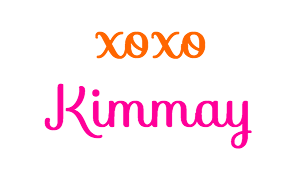 Sponsor Spotlight

Super excited to say a big hurray for the sponsor of this post: Parfait Lingerie!  I have fit hundreds if not thousands of people into Parfait bras, including some of the styles you see here. And I've taken them on trips to Los Angeles, Hawaii, and Miami.
Parfait's #PowerOfPerfect campaign motivates others to find perfection in themselves and remind them of their own inner strength. "In loving ourselves, we encourage others to do the same. We lift others up to where they're meant to be."
Dedicated to size inclusivity, fit and innovative style, Parfait collections are designed in both fit and silhouette to elegantly embrace and enhance the body, from petite to full figure. Styles range from bras and briefs to non-wire bralettes and best-selling babydolls, sports bras to nursing bras, bridal lingerie to under-the-gown bustiers. Committed to size-inclusivity, Parfait collections come available in an expansive size range of 28-44 bands, A-K cups, and XS-4XL bottoms (varying by style). The Parfait woman is independent and confident, fashion-forward and discerning. She pays utmost attention to fit in her bras and lingerie and wishes for stylish, comfortable, quality pieces at an accessible price point. Now women can easily add confidence and style to their lingerie wardrobe just by whipping up a little bit of Parfait!

Sizing notes: This brand uses UK sizing. In my opinion, Parfait uses firm materials and underwires in most of their styles, meaning they can run a bit tighter or feel more rigid than other brands. I love the super support! I am usually a 32DD, and I may even size up to a 34 band (and my sister size of 34D) to get a looser band and a more wide set cup. My bra size starting points are 30DDD and 32DD, so that's a tad on the tight side. Try it out your bra size starting points and see how it feels for you.
Connect with Parfait:
PS: Parfait collections have been worn by top actresses, models and performers around the world including Sofia Vergara, Sharon Stone, Nicki Minaj, Ashley Graham, Nicole Scherzinger, Gabrielle Union, Alicia Silverstone, British soul singer Lianne La Havas and yours truly.