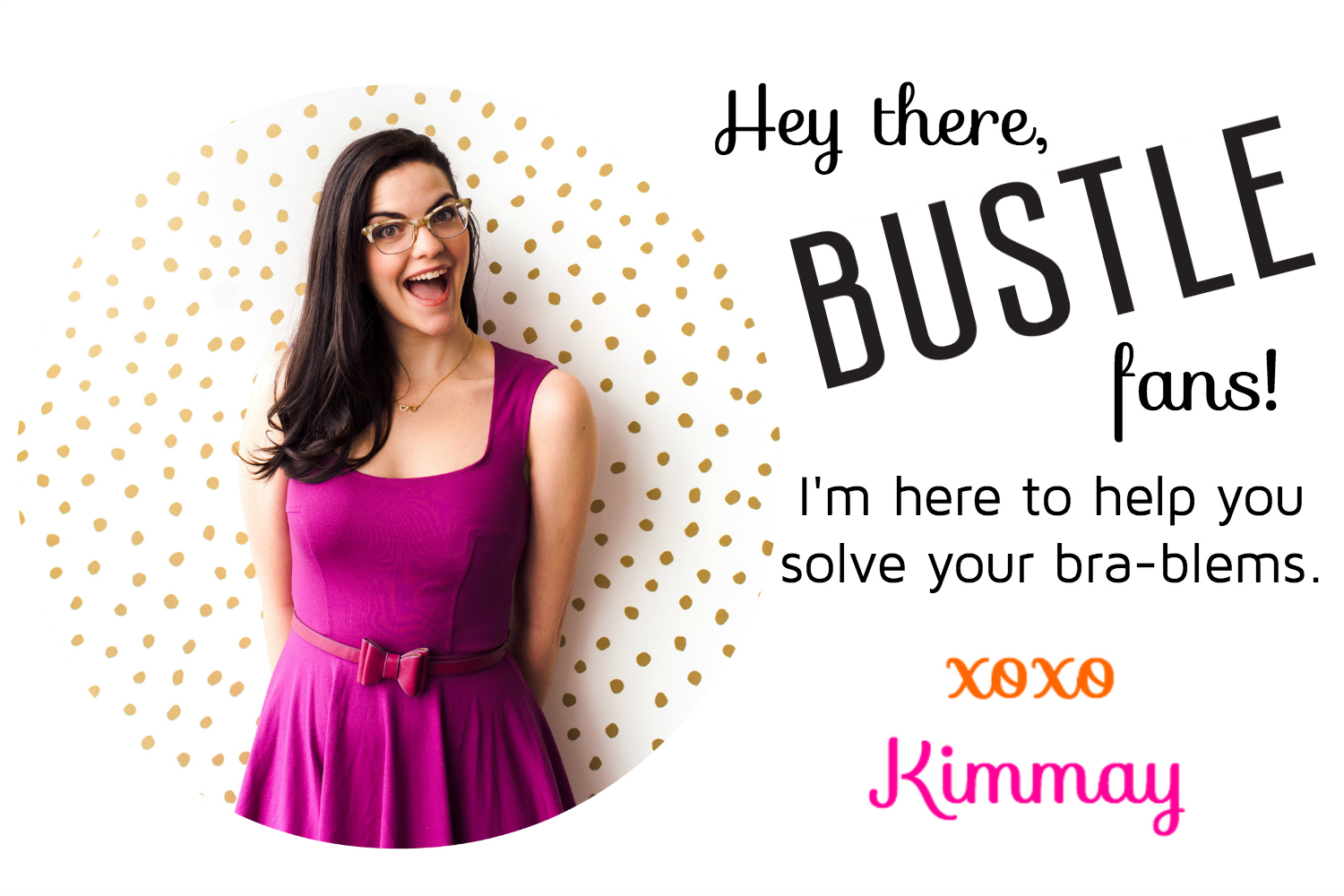 Hurray!
I'm so glad you're here. Thanks for tuning in to the Bustle Facebook LIVE event. Helping a woman (or man, for that matter) say hurray inside, outside, and underneath is what I'm all about. And wearing awesome undergarments that fit well and feel great is one of my most favorite ways to say hurray.
Whether you're a bra fan and are excited to try new styles, or have a love-hate (emphasis on hate) relationship with yours, I've got some guidance for you. Take a look below at a few of my favorite resources. I'm sharing my 11-years-in-the-biz expertise with you, AND giving you a chance to ask your questions! If I couldn't get to your question LIVE on Facebook, or you didn't have a chance to ask, this is your opportunity. Nothing is off limits! I'll get back to you as soon as I can.  Hurray and have a great day! 
1. Download my Top 5 Bra Fit Tips
Finding your size is important, but knowing if your bra even fits is more important. I'm breaking it down with a sassy little PDF guide AND a video, so you can do an at-home check in, or have some basic knowledge before you go in for a fitting. Because, after all, knowledge is power. Check out and download my Top 5 Bra Fit Tips now.

2. Check out my "Underneath" Resources page 
My "Underneath Resources" page is FULL of awesome information about underwear, lingerie, and pretty much anything you may wear underneath it all. There's even a Q&A video series with some awesome Q's and brilliant (if I don't say so myself) A's. If you have a question, chances are I've answered it already here!
3. Ask your own question
Don't see an answer to your question yet? Use the form on the Q&A page and ask away! I'll do my best to get back to you asap.

Lingerie for women size 24 and up with Kimmay and Bustle Senior Beauty Editor, Kara McGrath.
Day: Thursday February 23rd Time: 3pm EST Watch the REPLAY here
Featuring a discussion on lingerie's role in a woman's life, how to get a great fitting bra, suggestions for where to shop for size 24+ lingerie and undergarments, on-hand examples of the best styles, and a model to show you how to wear it! Say hurray inside, outside, and underneath!)
Resource: Plus Size Lingerie article on About.com, with over a dozen shopping destinations with sizes up to 6X, 28, 54 bands, and N cup sizes!
Also, explore the #MoreThanMyNumbers project and find your bra size starting points.
And, get to know Hanky Panky, the featured brand in the segment. Sizes range from 1X to 3X.

Save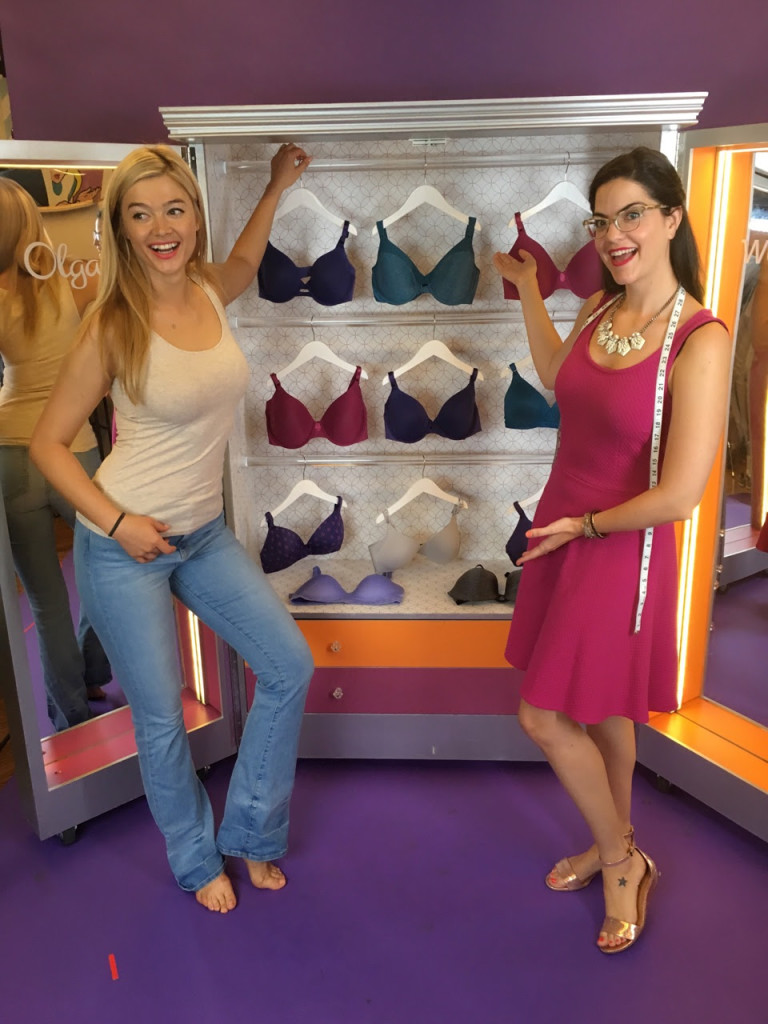 Brablem Solving -Thursday June 23rd, 2016 
I had so much fun showing you some of my favorite Warner's and Olga bras, and sharing my favorite ways to say "Hurray for Lingerie" with you. Here's the video replay (Bustle's most viewed live segment to date!) along with some of my favorite bra fitting tips and answers to your questions.
Special thanks to: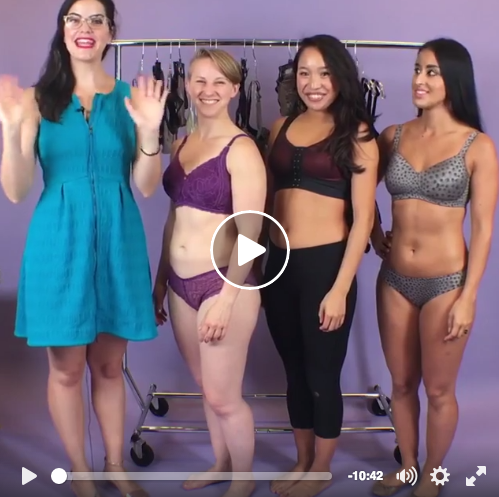 Taking the Taboo Away from Mastectomy and Post Surgical Lingerie (and more!) -Tuesday July 12th, 2016
Let's talk about mastectomy lingerie! It all started with this blog post, on The Most Taboo Lingerie I've Ever Worn. Taking the taboo out of mastectomy or post surgical lingerie is so important to me. Help me spread the word, support the women who desperately need a dose of hurray, and get the scoop on some of the coolest post surgical lingerie. Whether you are a breast cancer survivor, or know someone who is, this segment is for you. Watch the replay here.
A few brands you heard about:
Ana Ono {website}

Ana Ono on Hurray Kimmay:

Anita {website}
Sophia Rose {website}

Sophia Rose on Hurray Kimmay
Special thanks to: