Meet Ashley. I've known Ashley since college and watching her blossom as a woman alongside me has been a wonder to watch. Since our days in musical theater, I have seen her definition of "beauty" evolve. Her work as a makeup artist now is all about enhancing the inner and outer beauty of a woman. Something that is very much in alignment with Hurray Kimmay. In fact, she bravely embraces all facets of the human experience – something that inspires me deeply.
In this More Than My Numbers story, Ashley courageously and with so much love and tenderness dives into a topic that many shy away from. In fact, in my The Power of Not Being Polite article, I discuss how it's societally acceptable for people to ask a woman things like "are you going to have kids? Why don't you have kids yet? Will you have another?" but it's not OK for her to FULLY answer. Because the answer may include things like miscarriage, abortion, birth control, infertility, finances, marriage, or all manner of "taboo" things. When Ashley and I spoke about which number she wanted to focus on, this one felt the strongest…because it had the most resistance. I applaud her for showing up fully to this project and sharing her experience with pregnancy, and allowing the space for others to share, too.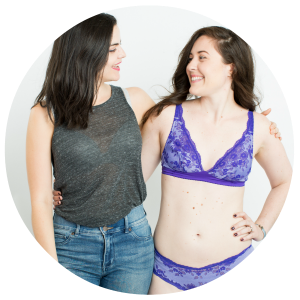 Whether you've been pregnant, lost a child, birthed a child – or not, I encourage you to read her story. Her answers to my questions have me buzzing with empowerment and hope. And, if you read carefully, you'll see there's a new and exciting development happening in Ashley's heart and body 😉
Ashley's story includes her bust and underbust measurements, and her bra size – just like every More Than My Numbers story. It also includes her story around the number of pregnancies that she did not hold to term, and what it felt like to feel ashamed and like a failure.  If you've ever felt like you were ashamed of your numbers – bra size or pregnancies or otherwise – you are not alone. And Ashley's vibrant story is so encouraging and uplifting, I know that if you read her story below, you can join us to say: "I am #MoreThanMyNumbers".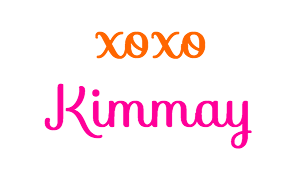 Name: Ashley Ann Capone
Age: 32
Hometown: Astoria, NY
Job: Freelance Makeup Artist
Where can we connect with you?
Q: What made you decide to share your numbers and your story in the More Than My
Numbers project?
A: I decided to share my numbers because it was so hard to. I thought, if my numbers felt so daunting what better way to release them then to encourage a community of other women who have a hard time healing their numbers to do the same.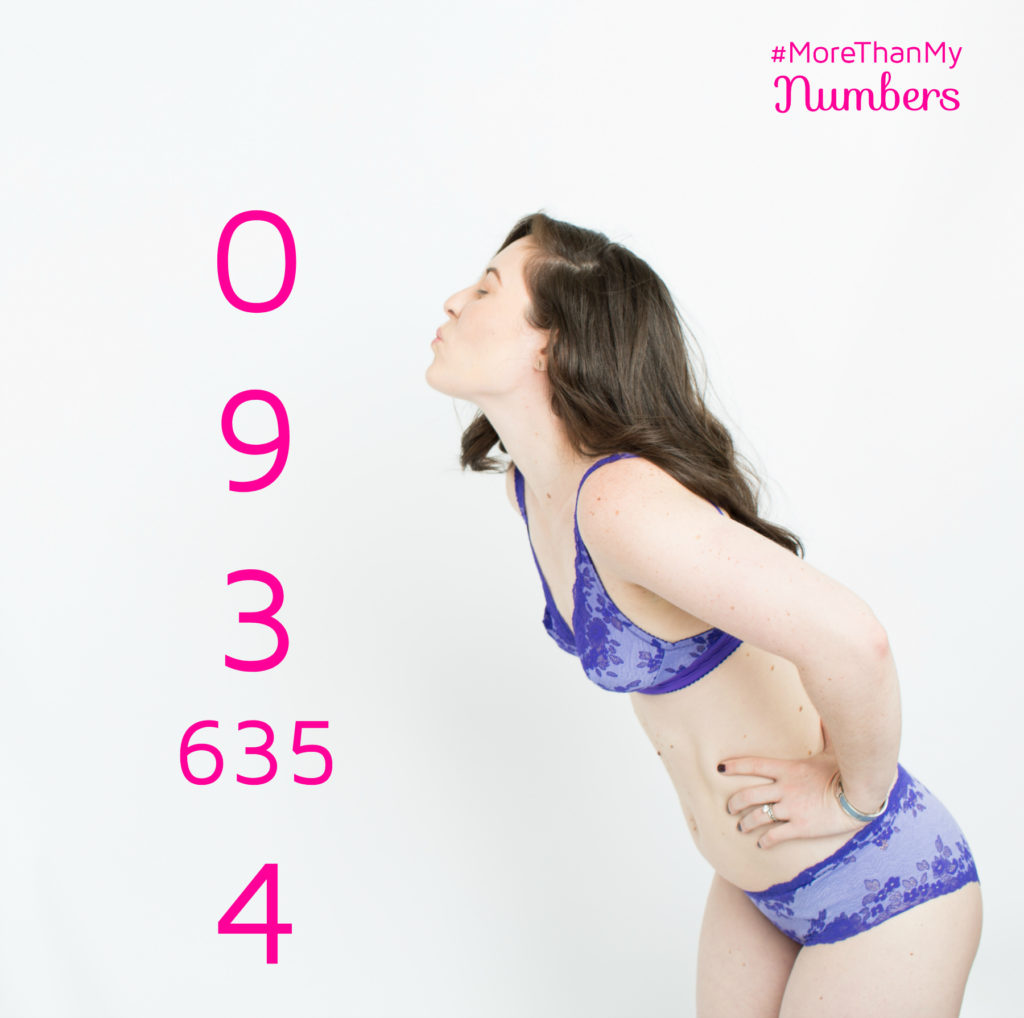 Q: What are some numbers you want to share? List them out!
A: 0, 9, 3, 635, 4
Q: You said in the video that your number of pregnancies is a number that defined you in
the past. Can you tell us about that?
A: These numbers defined me because I attached them to a story I told myself for a very long time about who I am. I told myself they made me a reckless irresponsible person who did not deserve to be a mother. Even though I know now deep down that is not true, I told myself that so frequently that it became my reality. And now I am spending more time telling myself the completely opposite story, and confronting my numbers helped me turn that script around.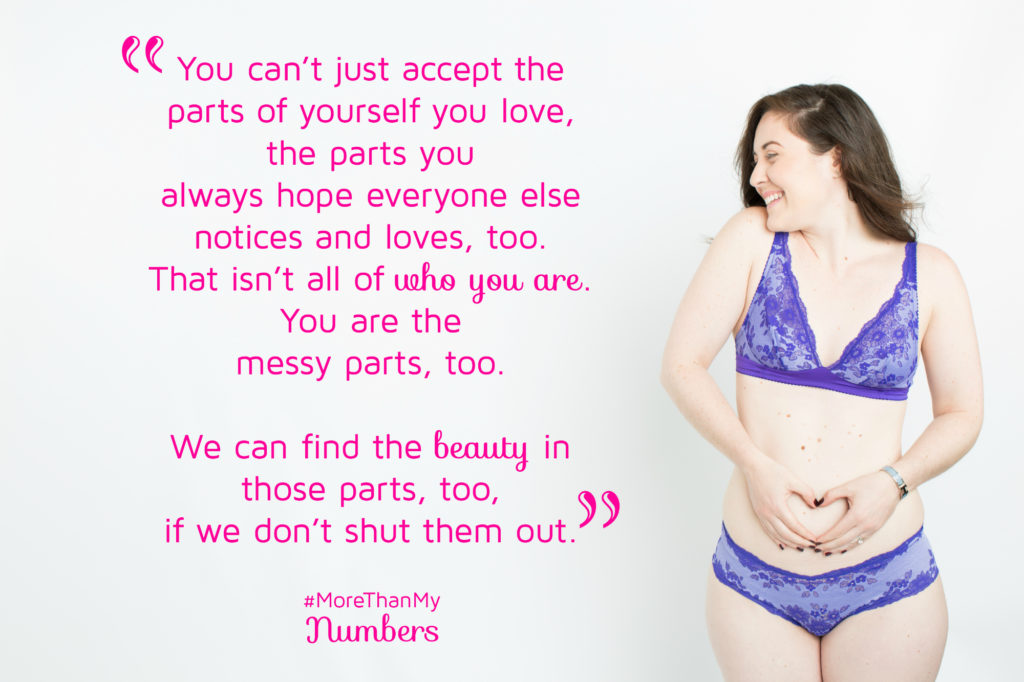 Q: How do you think focusing on your numbers affected you the most? What did it stop
you from doing? How did it make you feel?
A: Not recognizing my numbers was a way of me trying desperately to control them. If I didn't acknowledge them I thought I could protect myself from the feelings that came along with them. I didn't want them to be a part of who I am, but they have always insisted that they are a part of me. You can't just accept the parts of yourself you love, the parts you always hope everyone else notices and loves, too. That isn't all of who you are. You are the messy parts, too. We can find the beauty in those parts, too, if we don't shut them out.
Q: What would you say to younger you, if she came to you and said she was worried about
that number?
A: This is a hard question. I have spent a lot of time talking to my inner child in adulthood. She's guided me the whole time and I take her opinions and advice very seriously. I don't, however, talk with the younger version of adult self who was in her early twenties and really struggling to feel grounded in adulthood. If I could speak with her now I think I would explain to her that the mistakes she made she was very much supposed to make. They were a part of a journey and a dynamic story that I could never have imagined for myself. If I didn't carry the pain of these numbers with me, I would be a less empathetic and compassionate human being. I would maybe feel less connected to the women's rights issues I am so passionate about fighting for, especially women's reproductive rights. And not having that shared experience with others I care about, especially my husband, would have never given me the opportunity to realize who my true support system was and who I was. And lastly, I would tell her that maybe it's okay to be a little reckless sometimes. Think of the memories I would never have if I was always playing it safe. That young reckless girl is the SAME girl who hung 300 feet upside down over the rain forest in Costa Rica. Do you really wish you weren't reckless? That you didn't have that personality trait? I think not.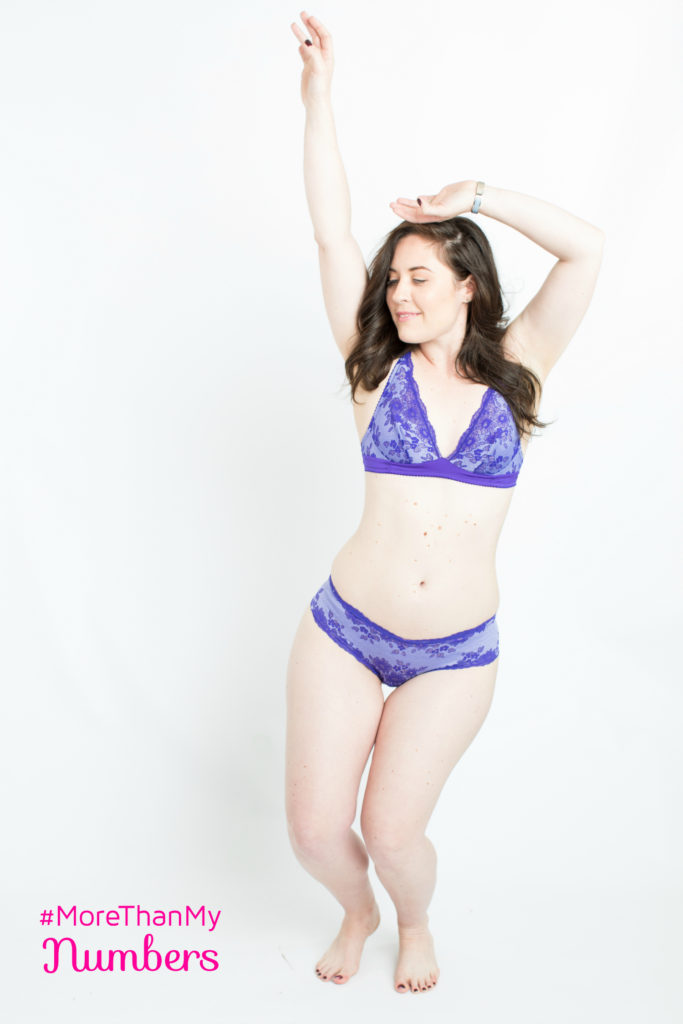 Q: What is your advice to women who may be on a similar journey to you?
A: If you are a woman who has been pregnant and lost a baby; whether it was a miscarriage from a planned or unplanned pregnancy, whether it was a still born baby that was taken from you, whether or not you had to make the difficult decision to abort for personal, medical, or financial reasons: a pregnancy not held to term, is a pregnancy not held to term. A lost baby is a lost part of you, and it's a lost part of so many women you know. We need to talk about how difficult these losses can be, and create a culture for women to live in that supports their pregnancy journey no matter how they turn out. We live in a culture that tells women they need to immediately move on and get over the loss of a baby. We live in a culture that tells women not to make anyone else uncomfortable with their experiences. We live in a culture that tells women there is always a "right" and a "wrong" way to lose a baby. But the truth is all of these losses are very common for women, and we silently carry it with us every day for the rest of our lives. If we don't personally know what it's like to lose a baby first hand, we carry the losses of the other women we are close with. Because whether we have babies or not, whether we choose to have a family or not, WE ARE ALL MOTHERS. To each other. To the world. And the more we talk about everything that is messy that we all silently struggle with, the more our society can understand how best to support us, fight for us, and carve out a path for us to be better caregivers to each other and most importantly to
ourselves.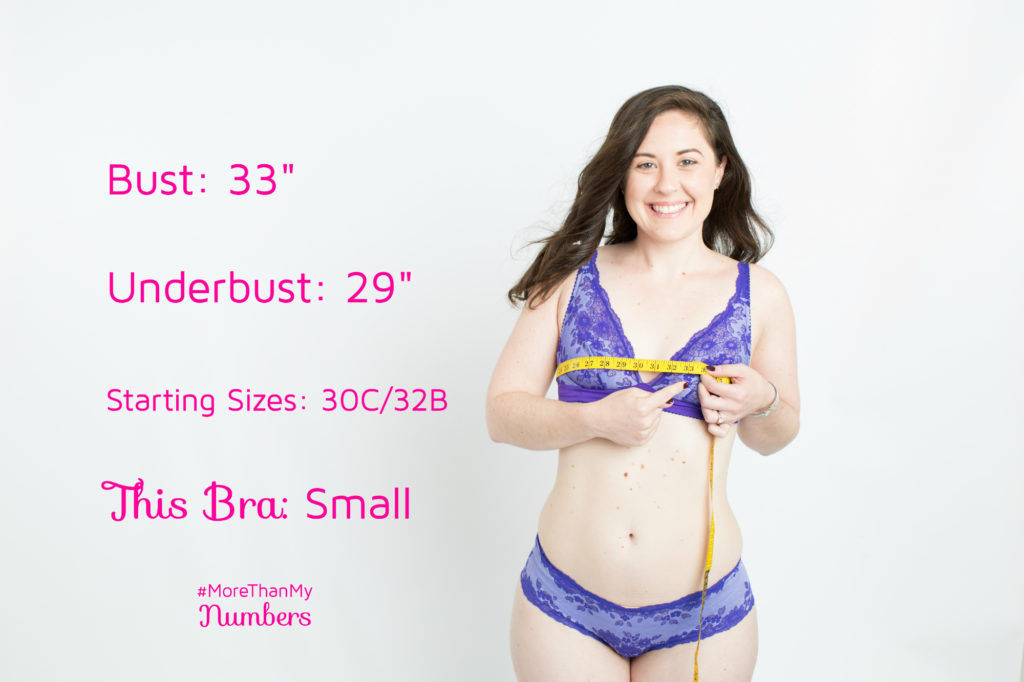 Q: What is your relationship with your bra size? Tell us your bra story!
Underbust: 29″
Bust: 33″
Bra Size Starting Points: 30C and 32B
Bra Size in the video: Small
A: Well, my bra size has drastically changed since we did the More Than My Numbers Photoshoot! I am happy to announce that change is due to me being happily in my second trimester of a healthy planned pregnancy. So I will have another fitting with Hurray Kimmay for nursing bras soon. It has me very aware of how women's bodies are made to expand and be flexible. Throughout our lives, our bra size, pant size, and dress sizes will fluctuate depending on the life we are supposed to be living in that specific moment. I think now all of us need to learn how to mentally be just as flexible as our bodies can be physically.
Q: That pretty bralette you're wearing is pretty hot. What do you like about it? Would you
normally try something like this?
A: Its adorable, and yes I love bralettes. My favorite look is letting them show and be a little peek a boo part of your outfit.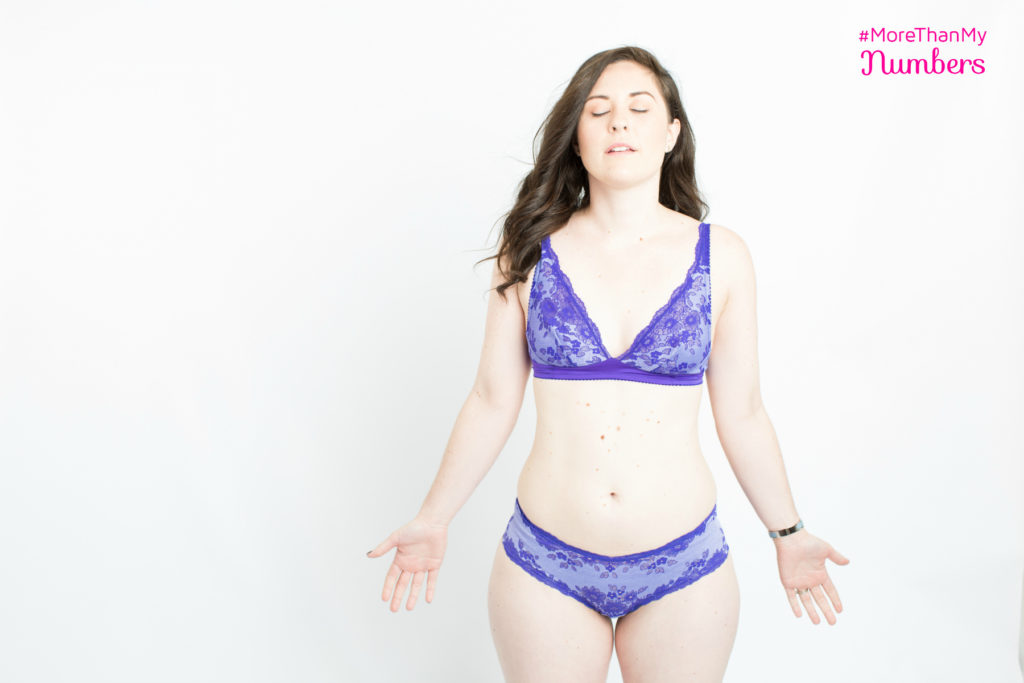 Q: Why do you think it's important to not let numbers define you? What's possible when you
let go of their definition?
A: When you let go of your numbers, you let go of shame. Shame has never served any of us, and it's high time for us to collectively stop allowing it to run the show. Personally letting go of my numbers means I am able to make space for new numbers, new memories, and new life.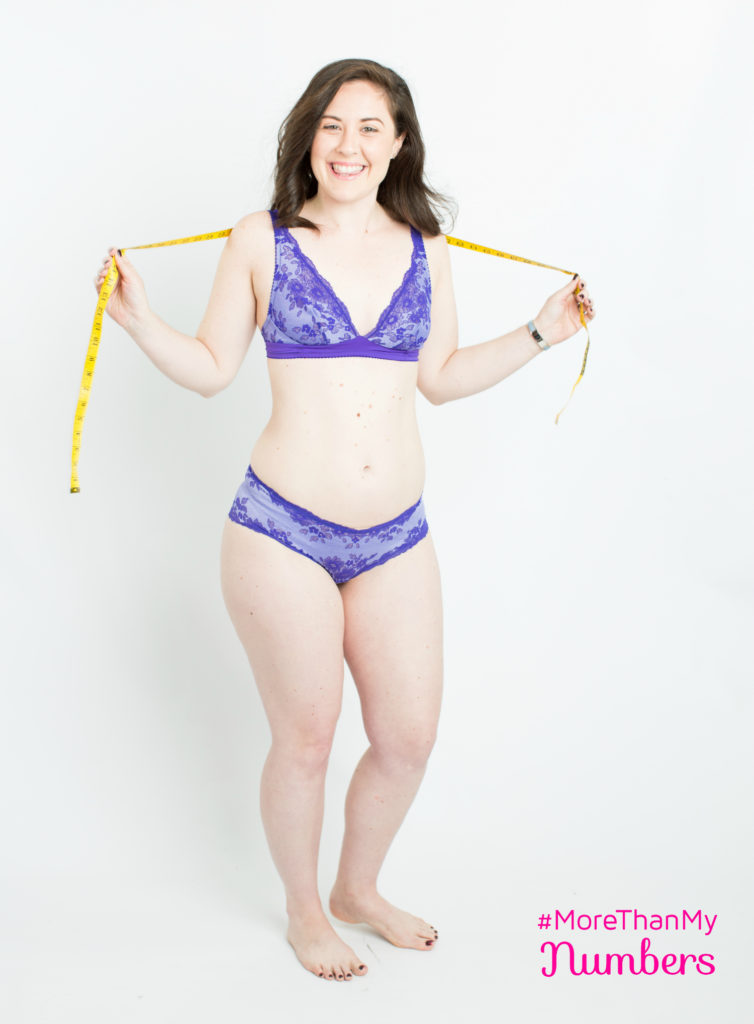 Q: What role do you think numbers should play in our lives? How do you strike the balance somewhere between ignoring them altogether and focusing all your attention on them?
A: The first way to release shame is to acknowledge it. You have to call it out, give it a name, and give it permission to go live somewhere else. And if it still comes to visit once in a while, it is welcome to stay at a hotel. 'Cause, boundaries. In order to do that you need to have the knowledge of what your numbers are and what they mean to you.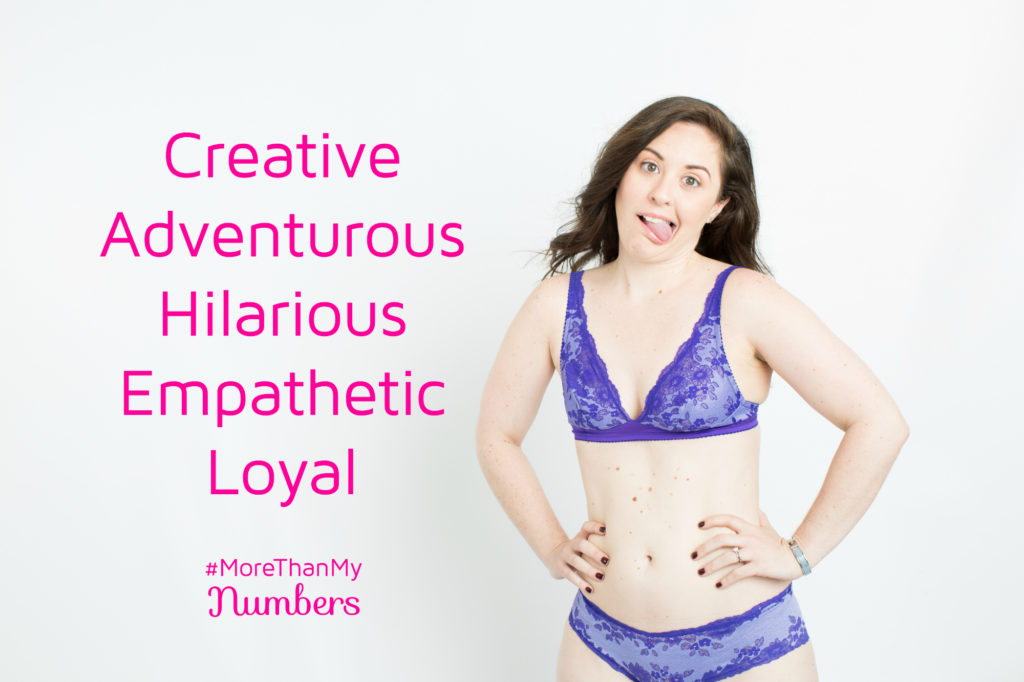 Q: What does define you – who are you to the core?
A: I think at my core, I am a creator, and I am an extremely curious explorer. Of beauty, the world, and love.
Q: Who inspires you?
A: That's easy. The women in this country who are fed up and taking action for real change.
Q: What makes you say hurray?
A: Seeing other women feel beautiful, confident, and living the lives they were meant to be living.

Your turn: Can you relate to Ashley's story? How have you let numbers define you in the past? What numbers can you choose to use as information but not as a definition?
Need someplace to start? Find your bra size starting points! What other loving steps can you take to say hurray? What inspired you about Ashley's story? Journal, brainstorm, and share with us!
Want to get involved and tell the world "I am #MoreThanMyNumbers", too? Join us! Learn more about how you can get involved here.

Thank you so much to our supporters for making this story possible. We used this fundraising platform to raise donations and offer perks to help support this campaign. Because of your combined generous donation of $2,889, two women's stories were able to be produced. Ashley is our second Indiegogo story. Your support means so much to us and to women everywhere, helping them say "I am more than my numbers."
Credits: The photos of Ashley were taken by Laura Boyd of Own Your Sexy with zero photo shopping, airbrushing, or editing of her beautiful body. Hair and Makeup by Zulieka Acosta. The video was filmed and edited by Next Round Productions. The More Than My Numbers project was created by Kimmay Caldwell of Hurray Media for Hurray Kimmay.
Want to join us? Here's how.
Save