I don't care what anyone says: I love to wear leggings. To yoga, to work, to run errands, with a sassy top – you name it. And luckily, now there are tight dress pants and slacks that feel just like leggings, only with a style upgrade. I've gotten quite a few questions on what to wear underneath tight pants and leggings recently. So here are my favorite underwear (and more!) to wear underneath your leggings!
I understand the leggings hate, actually. What used to be called "stretch pants" were reserved only for exercise and post-thanksgiving feasts, has now become a national obsession. And, what started as simple cotton and spandex options in basic colors (or neon and sequin if you were a dancer or aerobics competitor), has now exploded into thousands upon thousands of styles, colors, and brands. Whether you call them yoga pants, leggings, stretch pants, exercise pants or whatever, the basic principle is that they are stretchy, tight, and curve hugging. I promise there is something out there for you. In fact, yoga pants and leggings have gotten stylish upgrades.
Leggings are comfortable and easy to wear. I personally like to make my leggings part of my work outfit on days when I plan to workout after I'm done at the office. It makes it that much easier to go from work to working out, since leggings are perfect for exercise and moving your body. Leggings are also great as a warmth layer underneath dresses in the Fall and Winter. They can also easily tuck into tall boots without bunching or riding up. You can wear a longer shirt over them if you feel like they're too exposing of your bum. And they're even a great way to show off and love your bum! Some are thicker and some are thinner, and I suggest going with a pair that is thicker or more opaque if you plan to wear them out and about. Otherwise, they may be a bit too revealing. (Been there, done that, accidentally showed the world my underwear.)
Many pants made of ponte or a similar material feel like leggings but look like dress pants. They are often thicker, which is great if you are afraid of too much showing through. They come in a variety of styles, and can be appropriate for work, date night, interviews, and more. Below are a few of my favorite (or brands I want to explore) when it comes to leggings and tight pants. And below that, is what to wear underneath them!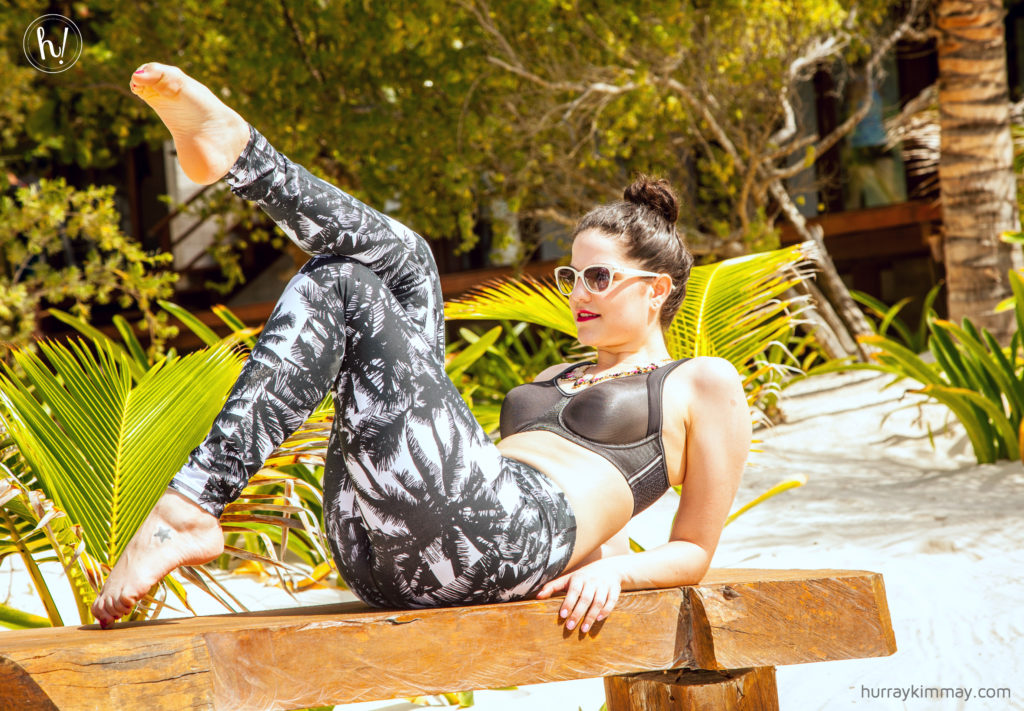 A few great leggings brands to try:
Where do you like to buy your leggings?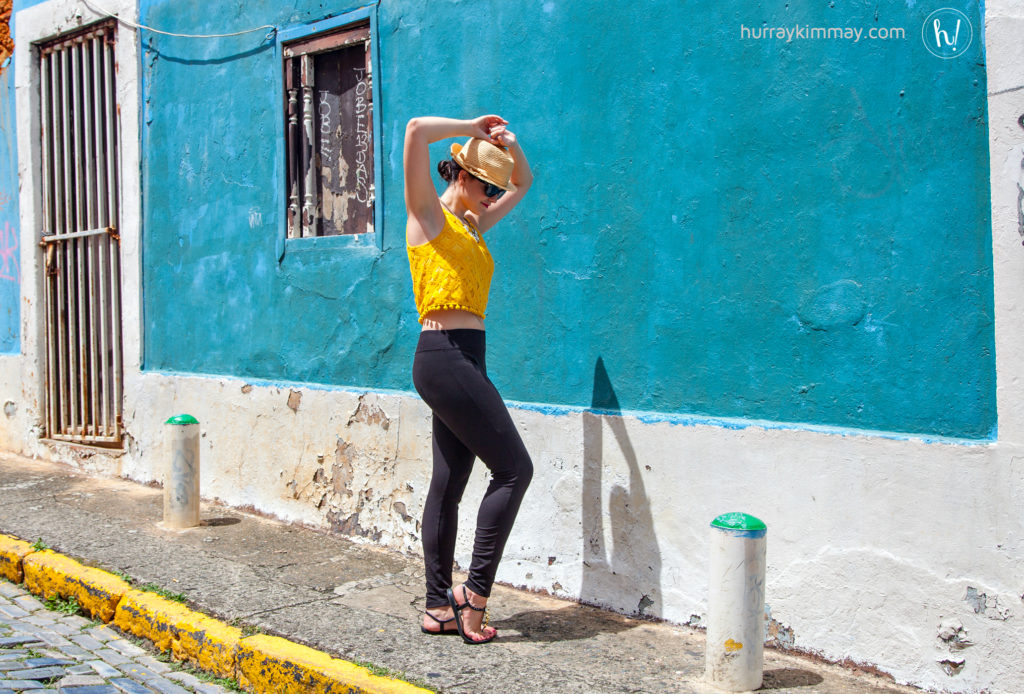 A few great tight pants and leggings upgrade brands to try: 
Where do you like to buy your tight pants?
Now that we've got the pants, here is what to wear

underneath

them!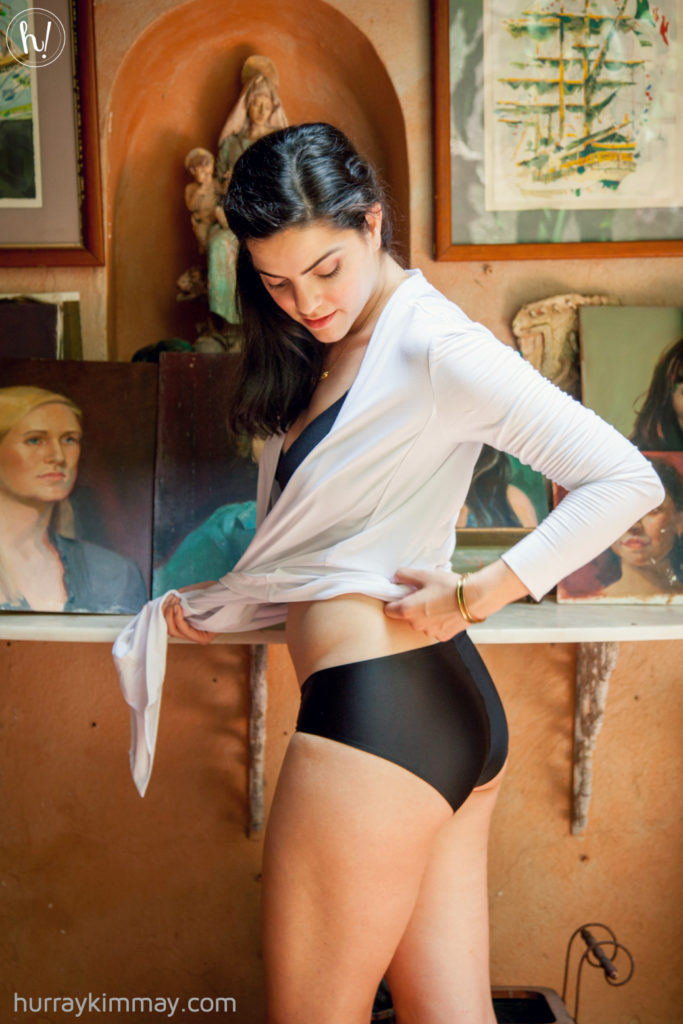 1:

Seamless underwear
Because of their clingy nature, leggings and tight pants are notorious for showing panty lines. To avoid that bumpy look, you can wear underwear with a seamless edge. There are several seam free brands out there, so try out a few yourself and see which cut, material, and brand works best for you. I suggest wearing a dark color under dark and a "neutral for you" under lighter colors. Here are a few of my favorites so far:
2: Thong 
The original "no vpl", (aka no panty line) option, thongs are great for not showing seams on our bum. Keep in mind, that leggings and thongs are also snug around the hips, so there's a chance that the top part of the thong can show bumps and bulges where it digs in. I prefer to wear a wide lace or flat material without thick elastic or harsh edges. If you think thongs are uncomfortable, I encourage you to give some of my favorite and most comfortable thongs a try.
3: Camel toe prevention
One complaint from a few of my legging wearing readers is that they show camel toe. In other words, tight pants and leggings get all up in your front business. Luckily there are several companies that make panties and accessories to help you keep the cat in the bag.
4: Nothing
I'm a wear underwear all the time lady, personally. But many women prefer to go without undies underneath tight leggings or pants. After all, wearing no underwear means no risk of underwear lines. If that's the case, make sure you're washing your pants after every wear to keep things fresh and safe down there.
Your turn: Do you like to wear leggings? Do you feel that there are "no leggings allowed" times? What about tight pants? What do you wear underneath leggings or tight pants? Share with me here or send me a tweet @hurraykimmay.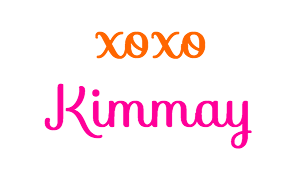 PS: All of the images in this post were taken by Becky Yee. As always, my body and face are not airbrushed or photo shopped. I keep it real, because real bodies are beautiful bodies – rolls, cellulite, stretch marks and all.