Hurray there! I'm so excited for this episode of Hurray for Lingerie Q&A! Here's what Julia had to say:
 "Hey Kimmay, I was recently in a debate with a friend over what color bra we should wear under white or sheer tops. Can you settle this once and for all?"
This is a fantastic question with quite a few answers, and a VERY important point. Let's get started! Here are some tips and ideas for what to wear under a white or sheer shirt.
A Word About White
White has long been the classic lingerie color. Think back to the 1950's when the modern, everyday bra was almost always white or black. Since then, however, it's become less useful as a basic color in the American woman's wardrobe.
If you want your undergarments to be less noticeable under sheer or white tops, wear a bra that is as close to your skin tone as possible – or what I call "neutral for you".*
White actually clashes against your skin tone and will show through a light top, while something close to your skin tone blends in and is almost invisible.
Nude vs. Neutral for You™
In my years of bra fitting, the "nude" options have come a long way. Women have varying skin tones, so one "nude" does not fit all. That's why wearing what's "neutral for you" may not be what's "neutral for your friend". When helping a woman shop for bras, I will refer to the color I'm looking for as "neutral for Jen" or "neutral for Alicia". What is really "nude" for each person is completely relative!
In the past, there were only a few "nude" color options among the bigger brands. These tended to be on the pale side and did not function for some women as a real neutral. I can't tell you how many times I had to suggest that a woman with darker skin wear a black bra as her neutral, even though it didn't really blend into her skin tone. Or we had to hope that a brand was issuing "chocolate" as a fashion color that season. It was really heartbreaking! Luckily, finding the best "neutral for you" has gotten a little easier in the past few years as new brands and color options are flooding the lingerie market. Huge hurray!
Remember this tip: wear what's neutral for you so it won't show through!
For my lengthy of list of the best brands that makes neutrals for many skin tones, check out my article "Where to Buy Netural Undergarments for Every Skin Tone"
Show it Off
Of course, if you'd like your lingerie to show through a blouse, you can do that, too! If it's part of your personal style, go ahead and wear a white bra under white, or highlight a funky color under a sheer blouse. I do this all the time! In fact, I love to wear a basic black bra with a little bit of lace under a black or funky printed sheer blouse.
You can have a little fun and make your lingerie part of your outfit. Most important: wear the color and style that suits your personal style and makes you say Hurray!
Check out some of my fun ideas for funky lingerie to show off under a sheer, white, or open knit top.
Panties
Don't forget that the "neutral for you" rule applies to panties, thongs, shapewear, and slips, too! Wear a "neutral for you" panty under light linen pants or a sheer skirt for a totally discreet look.
Want to try a thong? Here's a list of the Top 5 Most Comfortable Thongs, including some in great neutrals!
Do you have your own lingerie quandary? Ask me!
I'm here to help you say hurray – until next time, have a great day!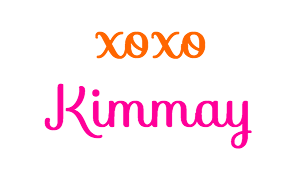 Save