One of the coolest and trickiest trends this year: low cut armholes. What the heck, right? Part of me says hurray x10000 because this offers a chance to show off some pretty bras. But another knows the pain in the butt it can be to find undergarments that work with this specific cut of clothing. Never fear – here are my favorite things to wear with low cut armholes!
1: Pretty Bralette
Bralettes are really having a moment. They are everywhere. And their coolness factor is making them easy to wear, and to show off. Bralettes are traditionally wire free, care free bras that come in stylish designs or with fashion forward accents. These frilly and colorful designs are begging to peek out of low cut armhole tops. So why not give them what they want and let them show?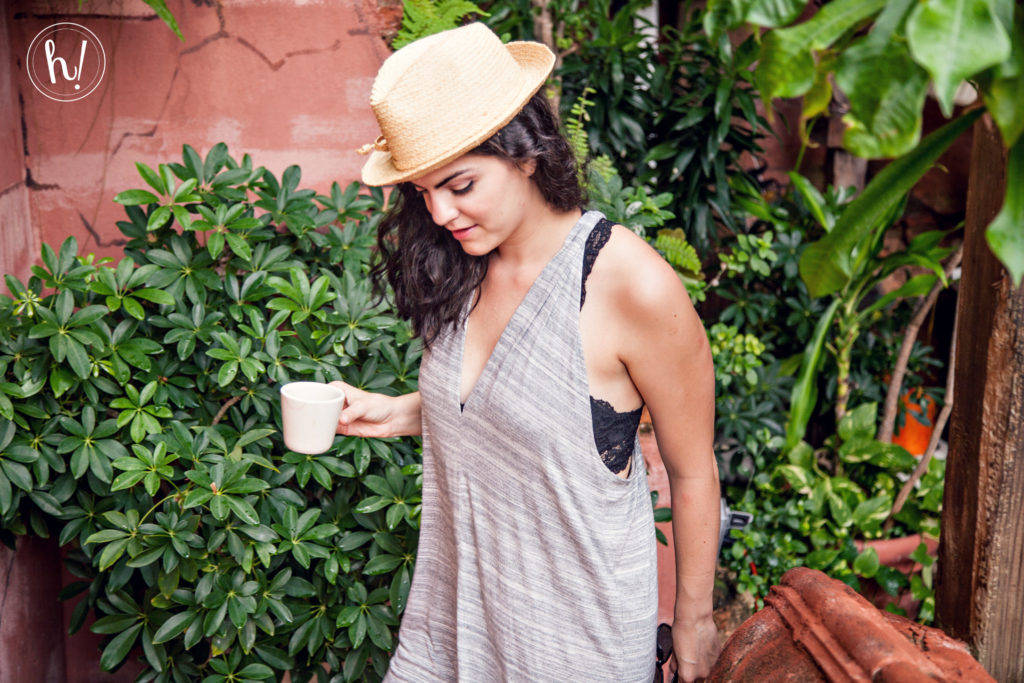 In addition, some bralettes are almost like cropped camisoles, with a long line bra type feel. Because they're so fashionable, and can cover a bit more than a regular bra, they have a tendency to feel like you're just wearing a top underneath, which may make it easier to show off with confidence.
One tip from my friends at Cosabella for my full bust friends that feel like a bralette just doesn't cut it when it comes to support: wear your favorite basic bra, then layer a beautiful bralette over it. Cosabella now makes lace bralettes in 1x-3x!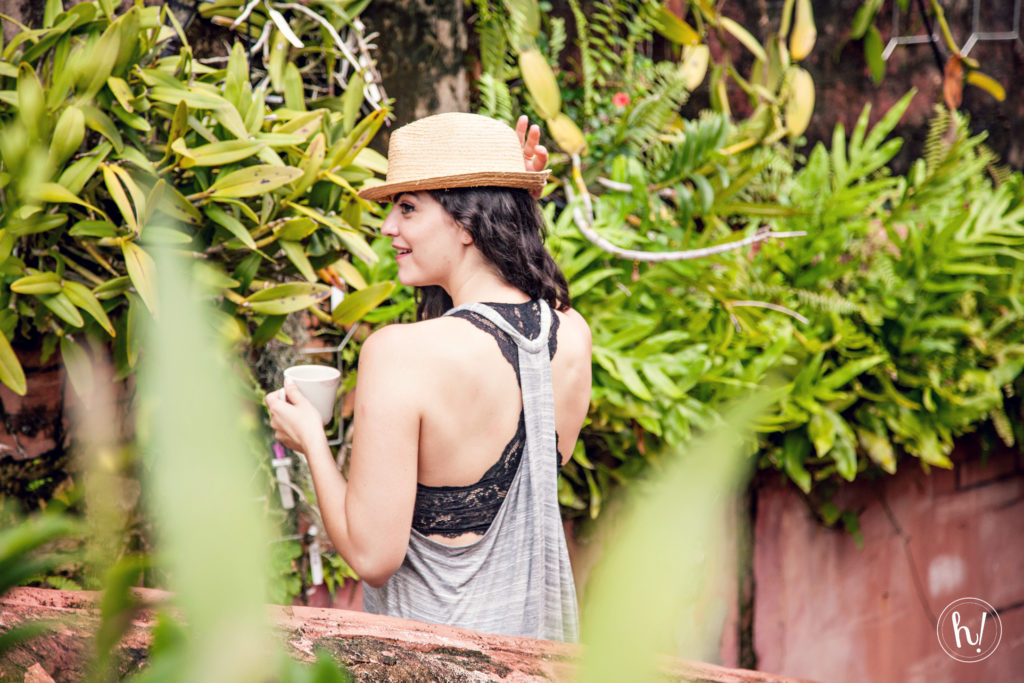 Need some resources on bralettes? Here you go!
Style notes: Morning coffee and feeling cozy in Puerto Rico! The bralette I'm wearing here is an all lace, racerback, over-the-head style from Express. They have quite a few. This is a great bra for lounging around and taking it easy. I loved wearing it in Puerto Rico on my Hurray Vacay underneath this racerback dress, also from Express. It's very stylish, but it's not a perfect fit or very supportive. Example: I was wearing this one Saturday and running late to a yoga class, so I figured I would just keep it on instead of changing into a sports bra. Big mistake. My breasts fell out of this bralette quite a few times. Save the bralette for fashion forward or carefree moments – leave any kind of exercise up to a sports bra to handle.
2: Layer up
You don't HAVE to show off your bra underneath a low armhole top. In fact, you can layer up with another tank with more coverage. Get creative with this. You can try a tank top or cami in a matching, coordinating or contrasting color. Alternatively, try wearing an all lace camisole for fun!
Just a few brands that make great tanks and camisoles: 
3: Gorgeous Band
One of the things I hear most when it comes to showing off a bra is that the bra band isn't sassy enough. I understand. Most bra bands are designed with a practical purpose in mind – you know, to keep your bra and breasts up. But if you're interested in getting a little stylish, opt for a bra band with some pizazz. A few examples are all lace, a bold pop of color, or a longline bra.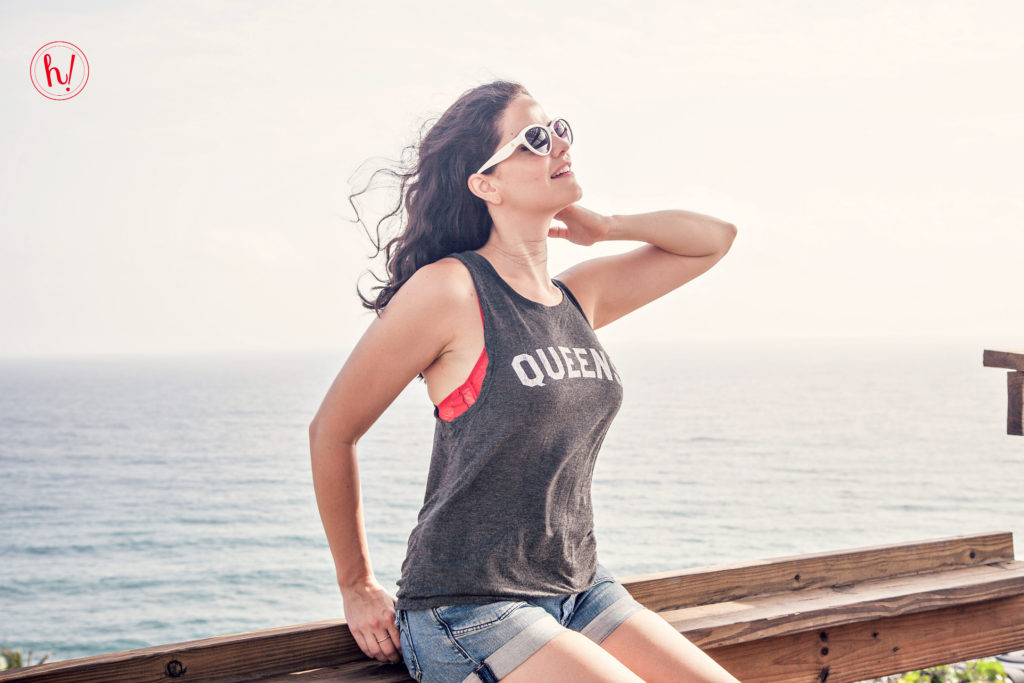 Longline bras can refer to a long bustier type of bra, or simply a bra with a slightly extended band that covers more of the torso. Some other terms for this longer bra band can be "cropped bustier", or "mini bustier", or "long band bra". Either way, this style offers a little bit more coverage than a typical bra band, making it perfect for peeking out of open armholes. If it's a gorgeous color or pretty print, all the more hurray!
A few examples of current longline bras:
Style notes: I'm in Puerto Rico enjoying the breeze, and wearing a non molded, lace cropped bustier (or long line) bra from On Gossamer. This style is sold out, but they have others. And they also have several fun colors and pretty lace bras to choose from! Queens shirt at Lockwood Style, shorts at H&M, Sunglasses at Marshall's, ring from my sister but by Pandora.
4: Tube Top or Bandeau
The part of the body that is exposed the most by a low cut armhole top is the side of the breast and body. That makes wearing a bandeau or tube top ideal! The option is that you can wear a bandeau bra, made of pretty lace or a stylish design, or you can use a tube top to cover up a basic bra. Some strappy-wear-a-ton-of-ways dresses actually offer a tube top/bandeau that matches the dress to provide some coverage where the twisty straps may have left you exposed, or so you can wear a bra without it showing. This is the same idea.
Just like a camisole, you can try to match your outfit, or go bold with a pretty color underneath.
A few places to get bandeaus or tube tops:
5: Bathing Suit
When you really love your bathing suit and it suits your style, it's fun to show it off! Wearing a low cut armhole top or dress over it means you can cover up without totally covering your fabulous swimsuit.
Style notes: I'm wearing that same Queens shirt again, but this time over my super supportive (and stylish!) Cleo by Panache swimsuit in Mexico. See more of this awesome style (and read my tips on how to love wearing your bathing suit).
6: Bodysuits 
Like the bralette, bodysuits are about to have a moment. This lingerie item functions almost like a camisole, but with longer coverage and the security that it will stay in place and not ride up. In addition, it seems like bodysuits lean toward a more stylish, less practical side, giving you the freedom to fully experiment with your style.
A few places to find great bodysuits: 
7: Sports Bra
I'm all for tastefully showcasing your lingerie as part of your personal style, but that's not for everyone. A less risky and equally as stylish option is to show off your sports bra. Sports bras are super important to wear while exercising, and recently, very fashionable. There are so many kinds: bold colors, strappy sides, more or less coverage, fun patterns…and more.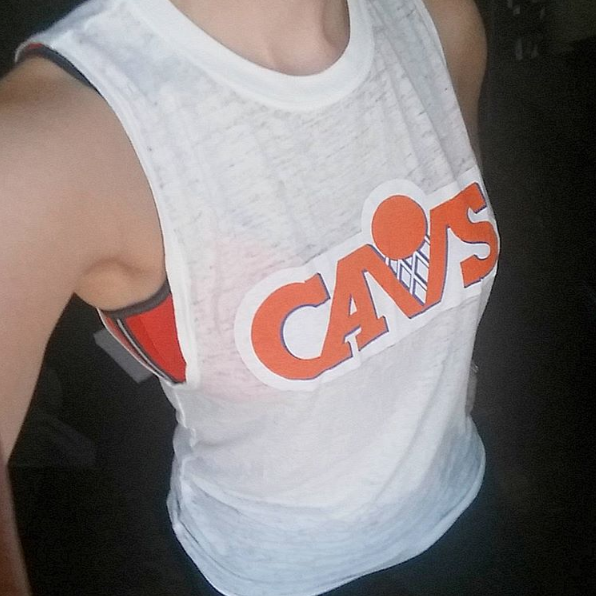 Style notes: I'm wearing a supportive, moderate coverage, wire-free sports bra from Anita. The Maximum Support Air Control Sports Bra is light as air style because of the breathable mesh, and fits A to G cup sizes. Plus, this "spicy orange color" is hot hot hot. I wore this underneath my low cut armhole Cleveland Cavaliers tank – one of only two shirt options that the NBA store in Manhattan had for ladies. Can you believe it? Rather than cover up and wear one with long sleeves, I opted for the low armholes and my super cool sports bra to wear around town and to my office. And hey, clearly my support (for the team and my bust) worked, because the Cavs won and I felt fab!
Psssst! Want to win your own Anita bra or swimsuit? I'm giving away a $250 shopping spree to this brand now until September 5th!
Your Turn: Showing a little more skin or lingerie than usual can feel risky – I get it. The trick is to make sure you're wearing something that fits well, feels good, and makes you say hurray! Try out this trend and let me know what you think. Did one of the above style solutions work for you? Comment below or send me a tweet.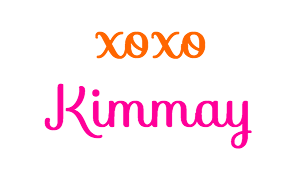 PS: As usual, no photo shopping or airbrushing to my body. It's my commitment to you to show you reality – and real body love.
PPS: This is part of the #HurrayVacay series, but is not a sponsored post. Most of the items here are from my own wardrobe, though a few were gifted to me from the brand. I always share my honest opinion and advice. xo