Time again for the Wedded Bliss editorial collaboration with Revealed Magazine by Curve! We are looking at all of the undergarment, sleepwear, and swimwear options that you (or a person you care about) might need for the wedding day. After a pause on events for so long, it's SO exciting to celebrate again – especially love!
One of the best parts about modern weddings (and marriages) is our ability to combine tradition with new elements. For example, we might include rituals and sacraments that generations before us also included in their wedding day, but also walk yourself down the aisle (like me!). We get to decide what we continue and what we start anew.
I'm so jazzed to share this gorgeous editorial with you, and show you how to shop this look, too!
Psst! This post is sponsored by My Perfect Pair. I'm so grateful to share them with you. I always share items that I truly love and can help you say hurray.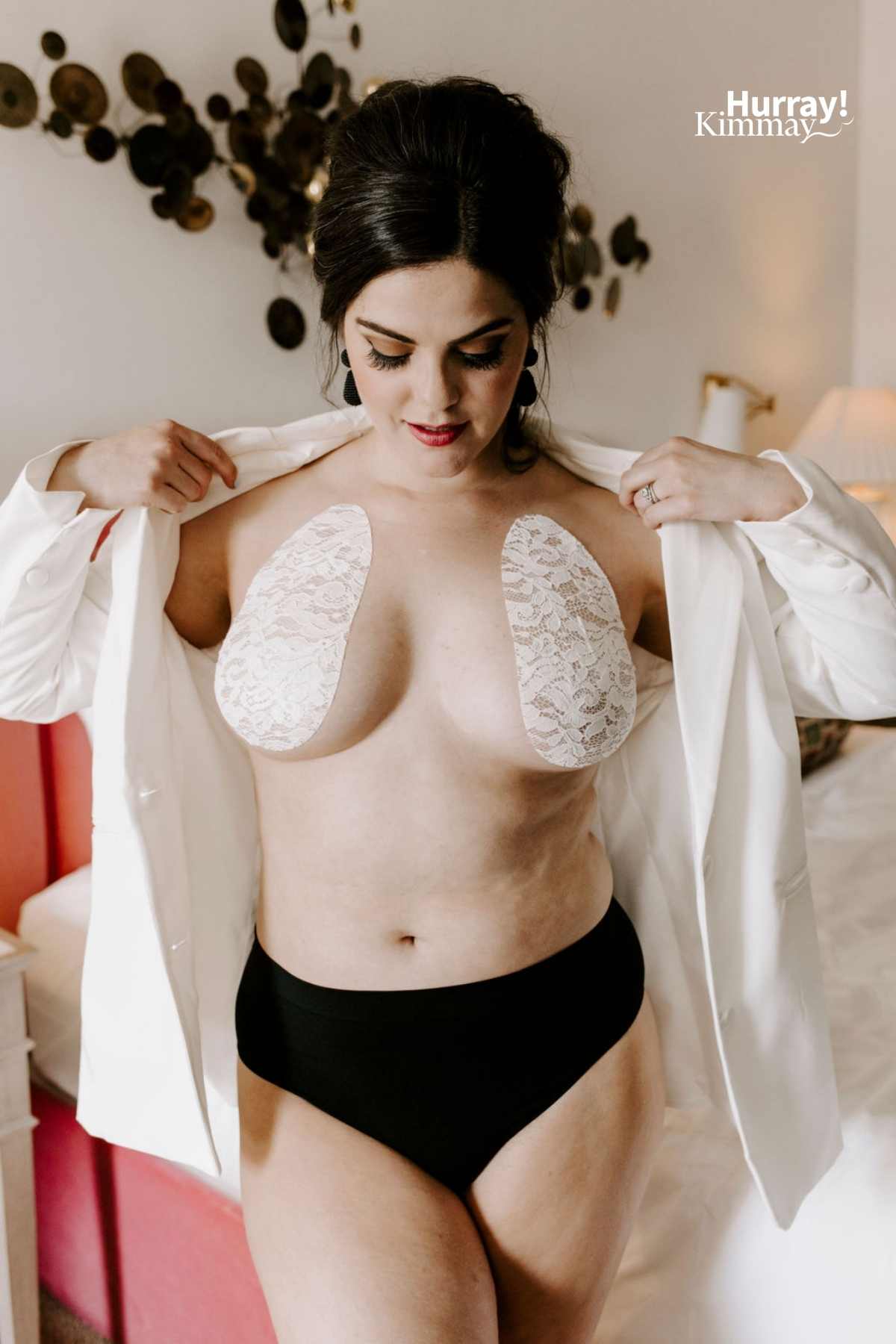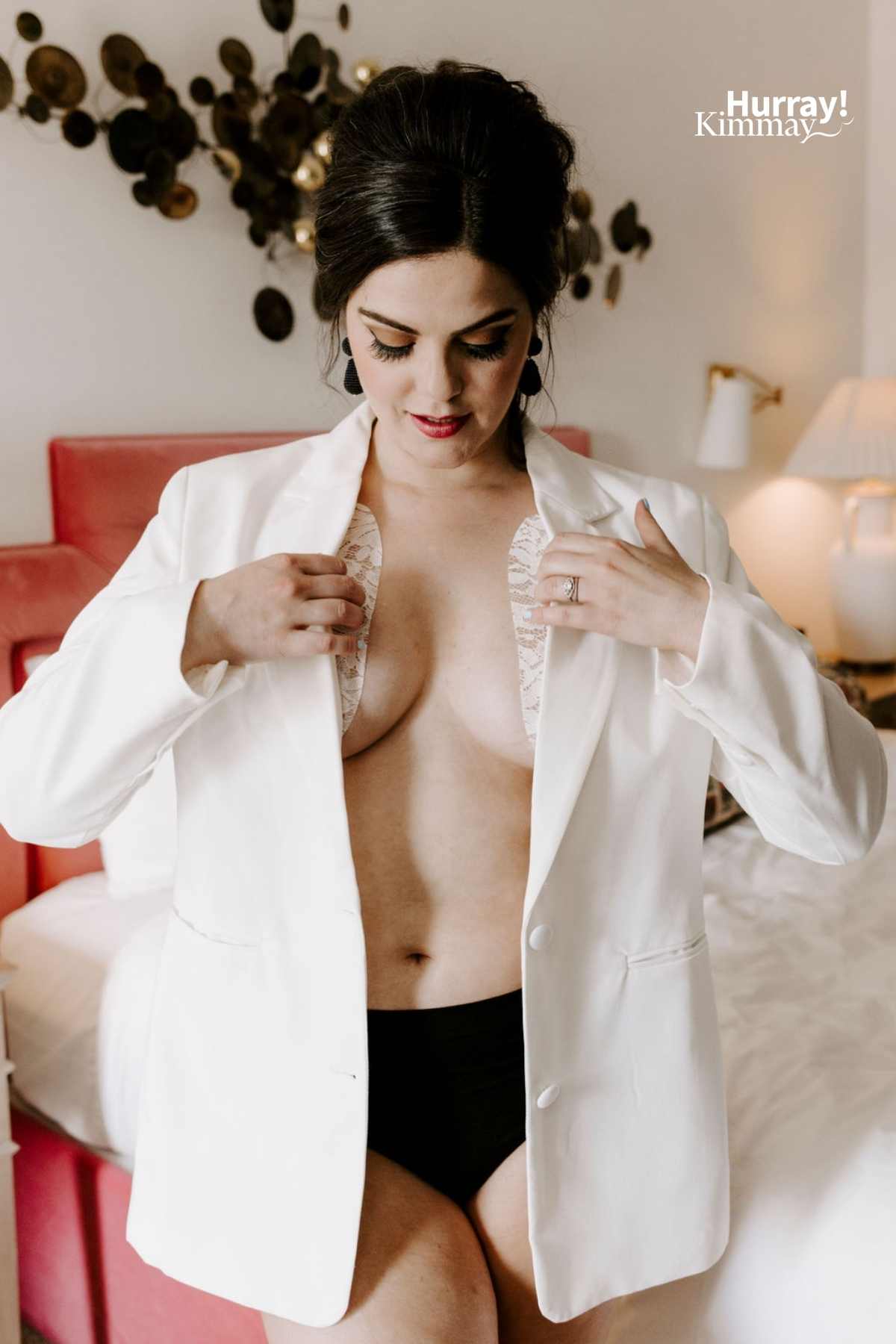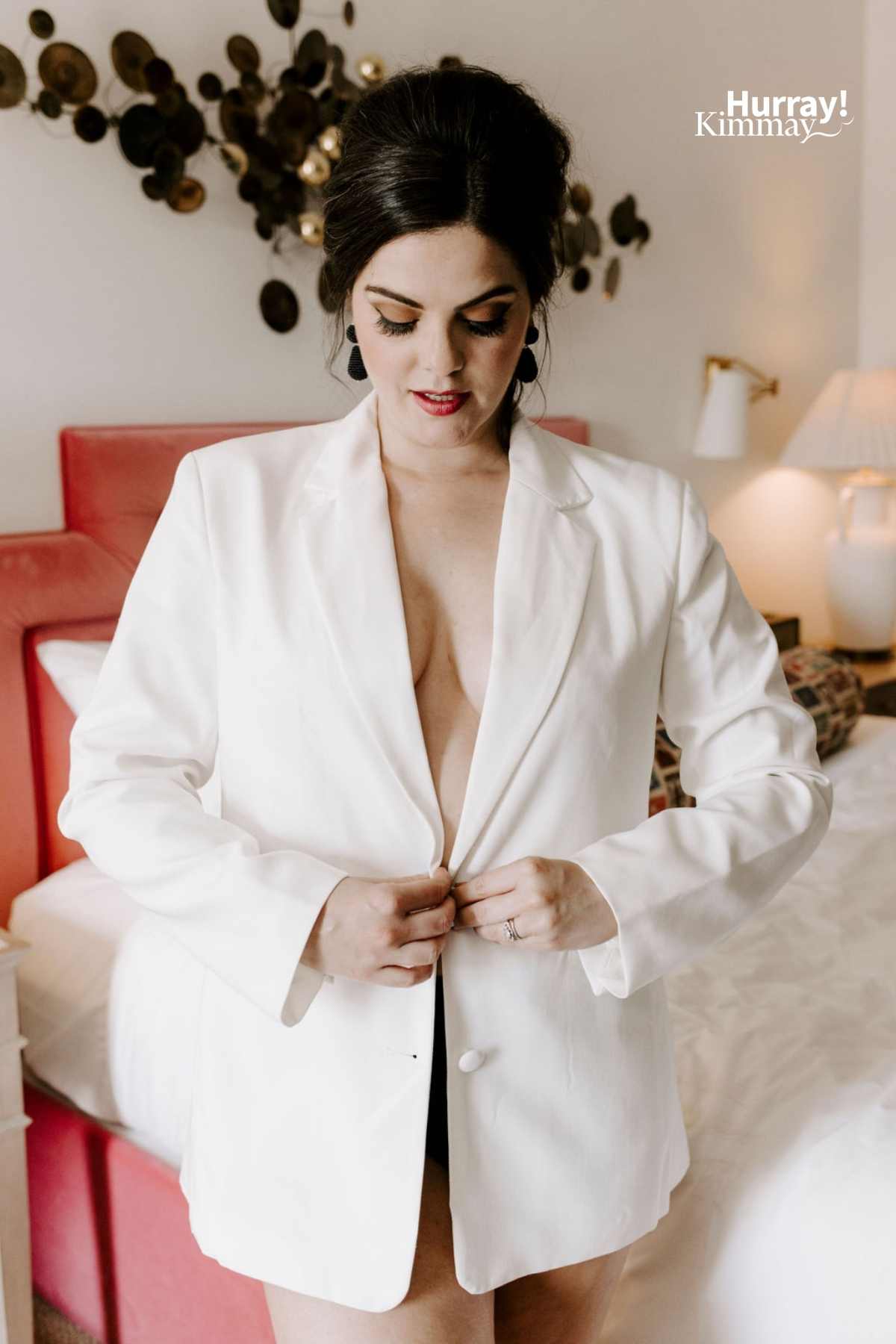 SOOOO many brides want to go backless or low back for their wedding day. When I started fitting, 17 years ago, there weren't many supportive backless bra options, especially for full busts. Things have changed!
I'm extremely excited to share this amazing lace, adhesive bra with you. I'm not shy about my love for My Perfect Pair and just how proud I am of its owner, Jessica. She and I met years ago when I fit her for a stunning and supportive maternity bra on The Marilyn Denis Show. She says the experience, and a conversation we had about the lack of great backless bra options for full busts, inspired her to create her own line of lace breast tape.
This breast tape is set apart by its shape and smooth lace (like actual lace! That's not printed paper!). So instead of taping your bust up with flesh tone or Band Aid looking tape, you can wear a gorgeous lace bra that sticks in place. Super useful for brides in ivory, or other wedding guests in beige or black. There's more that makes this so great – so read about it and shop it for yourself below!
My Perfect Pair – Luxury Breast Tape
Luxury breast tape designed for all shapes and sizes, from petite to very full busted
Made from fine luxurious lace in 3 gorgeous colors
Sweat proof and waterproof so you can wear it swimming under a suit or on the dance floor without worry
Offers long-lasting hold and support
Cut it to customize it for any neckline
Utilize your second set to add additional coverage or support if needed, or try the extra strips
Comes with 2 pairs and 2 sets of nipple covers per set
Criss Cross Halter Midi Dress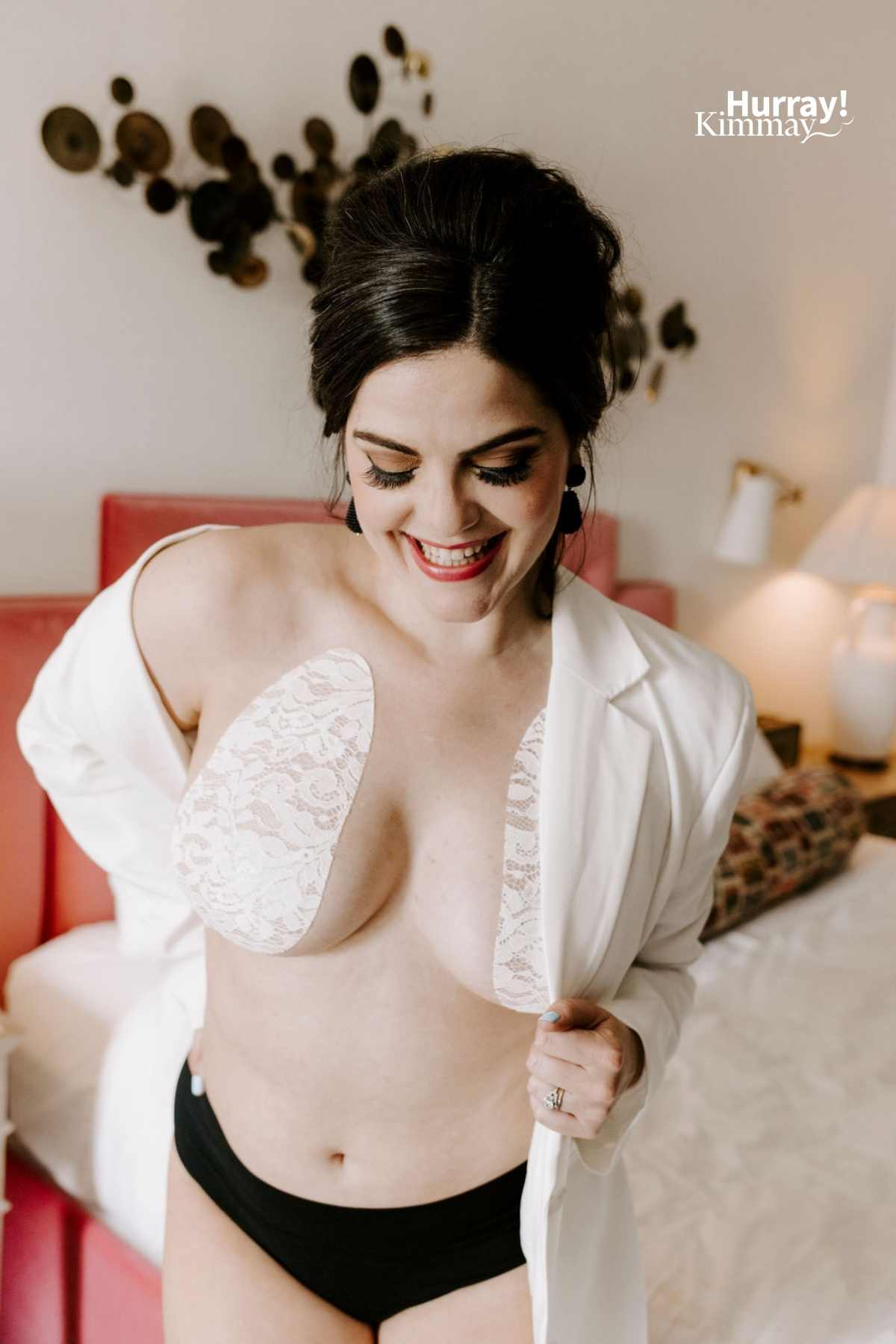 Credit: Photos by Juliana Rose in Bradford House in Oklahoma City, OK. Hair and make-up by Marlo Haus. Flowers and select hair accessories from The Boho Florista. Special thanks to Taylor Horn for assisting on this shoot. And huge thanks to Curve and Revealed magazine and the team for partnering on such an amazing project! As always, no airbrushing or photo retouching.