Welcome to the fourth look in the True to Form series! This is a special collaboration with Revealed Magazine by Curve (the lingerie industry's leading expo!) and I'm so honored to bring you these special features PLUS some questions and journal prompts for inner exploration.
I invite you to explore different facets of yourself, and lovingly mold yourself accordingly while staying true to who you are. We get to do this every day with undergarments and shapewear, and we can do it with how we show up in the world!
Psst! This post is sponsored by Corin. I'm so grateful to share them with you. I always share items that I truly love and can help you say hurray.
Next up is a look featuring a spacer molded bra from Corin. Marketed as "the perfect bra", this Polish company has done extensive research (for real) on how to create the best bra. All of their research and science has led to a smooth t-shirt bra that is the No. 1 seller in Canada, and a big hit throughout the world. This bra combines a firm underwire and smooth shape, with a flexible 3D spacer molding cup that moves with your body for a secure, seamless, and comfortable fit.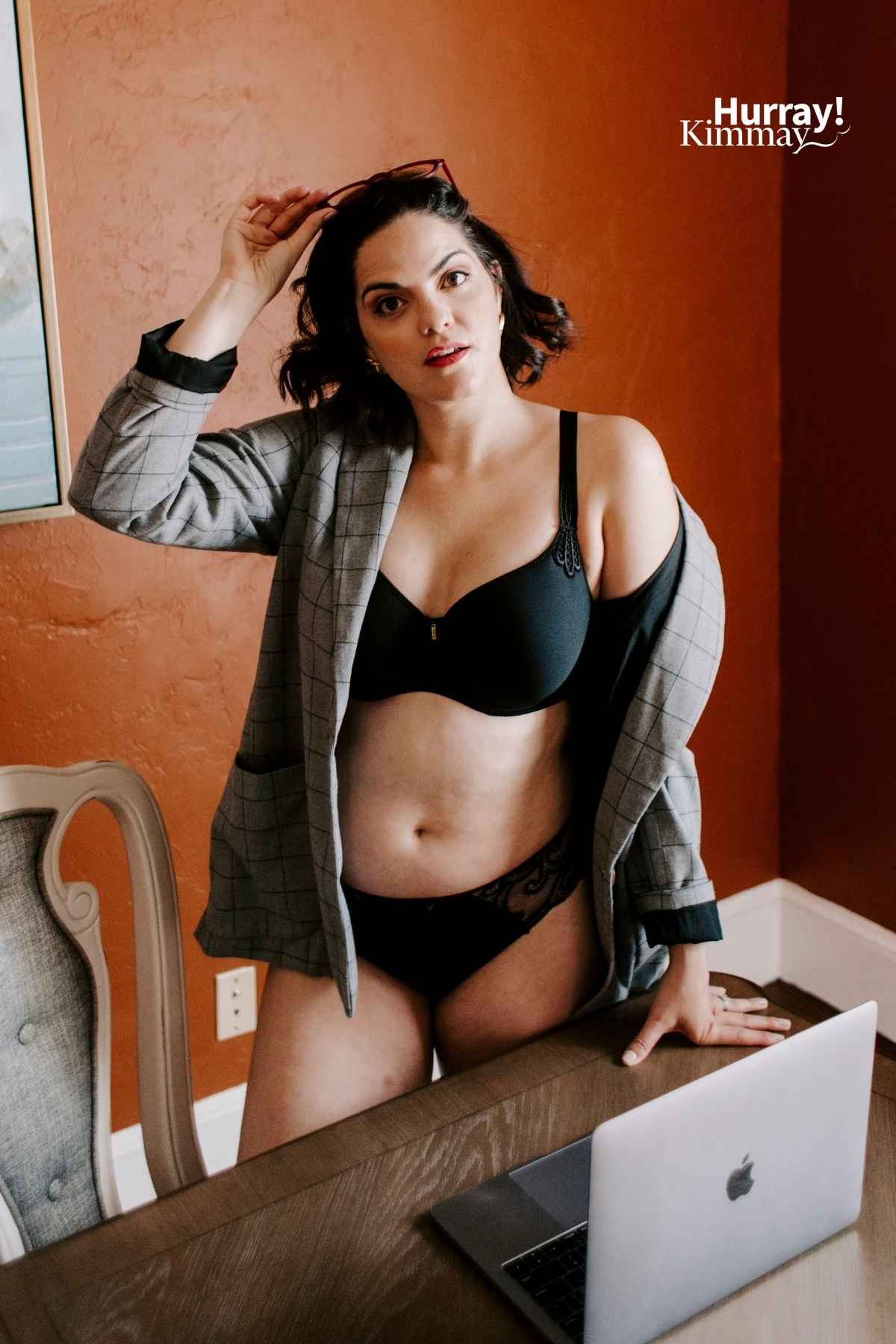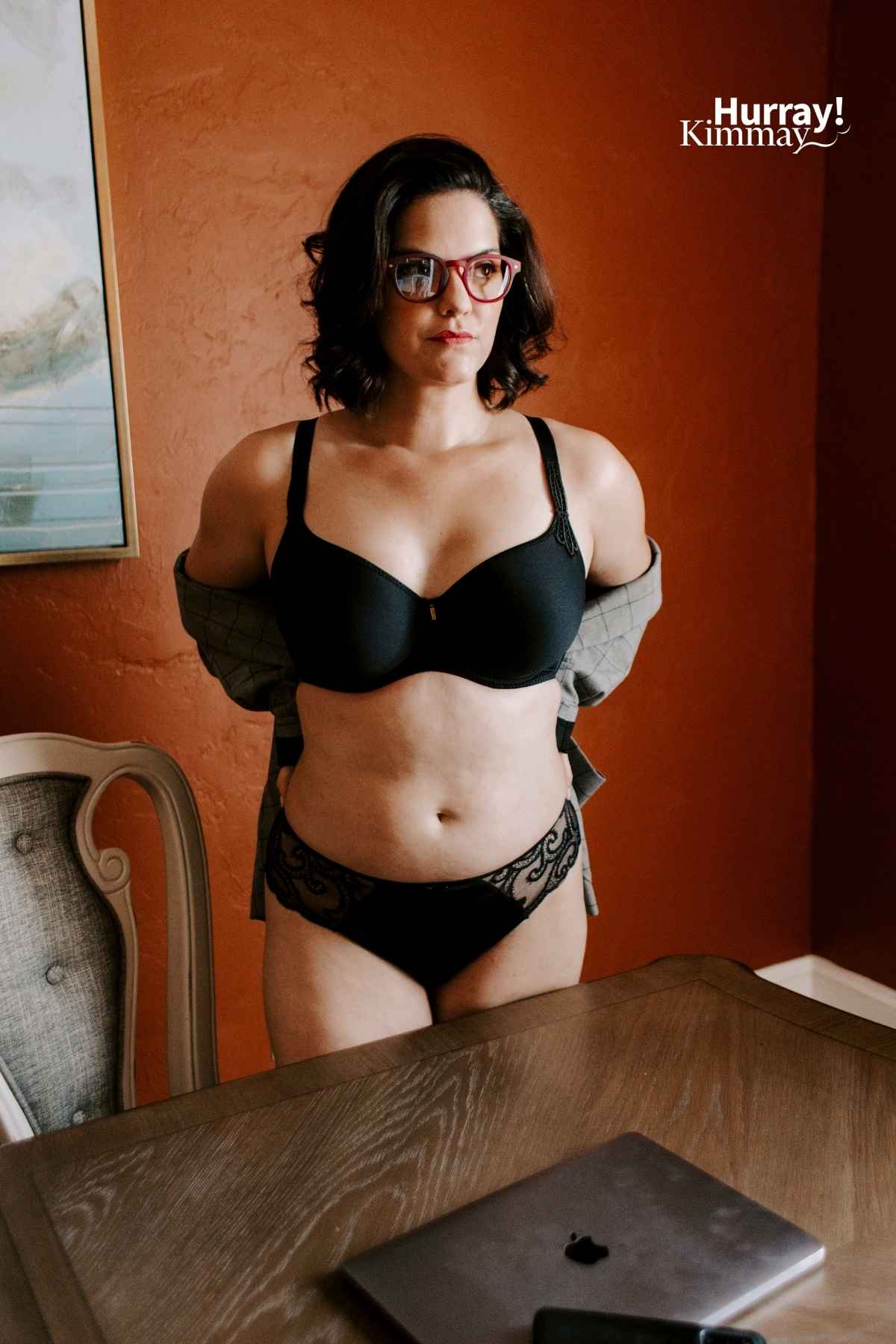 I chose this bra to represent
the leader in all of us
. When I started my own company in 2014 I had no idea how much of a personal growth journey entrepreneurship was. Nearly 8 years later and I'm so thankful that I took the leap to create something, learn new things, lead others, and grow in my courage and resilience.
The blend of setting firm goals while remaining flexible is the Virginia Spacer bra in a real world example
. And the size range is vast, to boot. Plus this bra gets the job done, and looks good doing it.
How about you? As people, and especially as women, we are resilient, resourceful, focused, and flexible. These traits have led to success in building companies and leading projects or families, and we make no apologies for standing firm when we need to, and going with the flow when necessary. I invite you to call on your inner leader and step into the role with drive and flexibility.
Keywords for this look: boss babe, work, get shit done, tough, knowledgeable, action, drive, leader, flexibility, goals, resilience, resourceful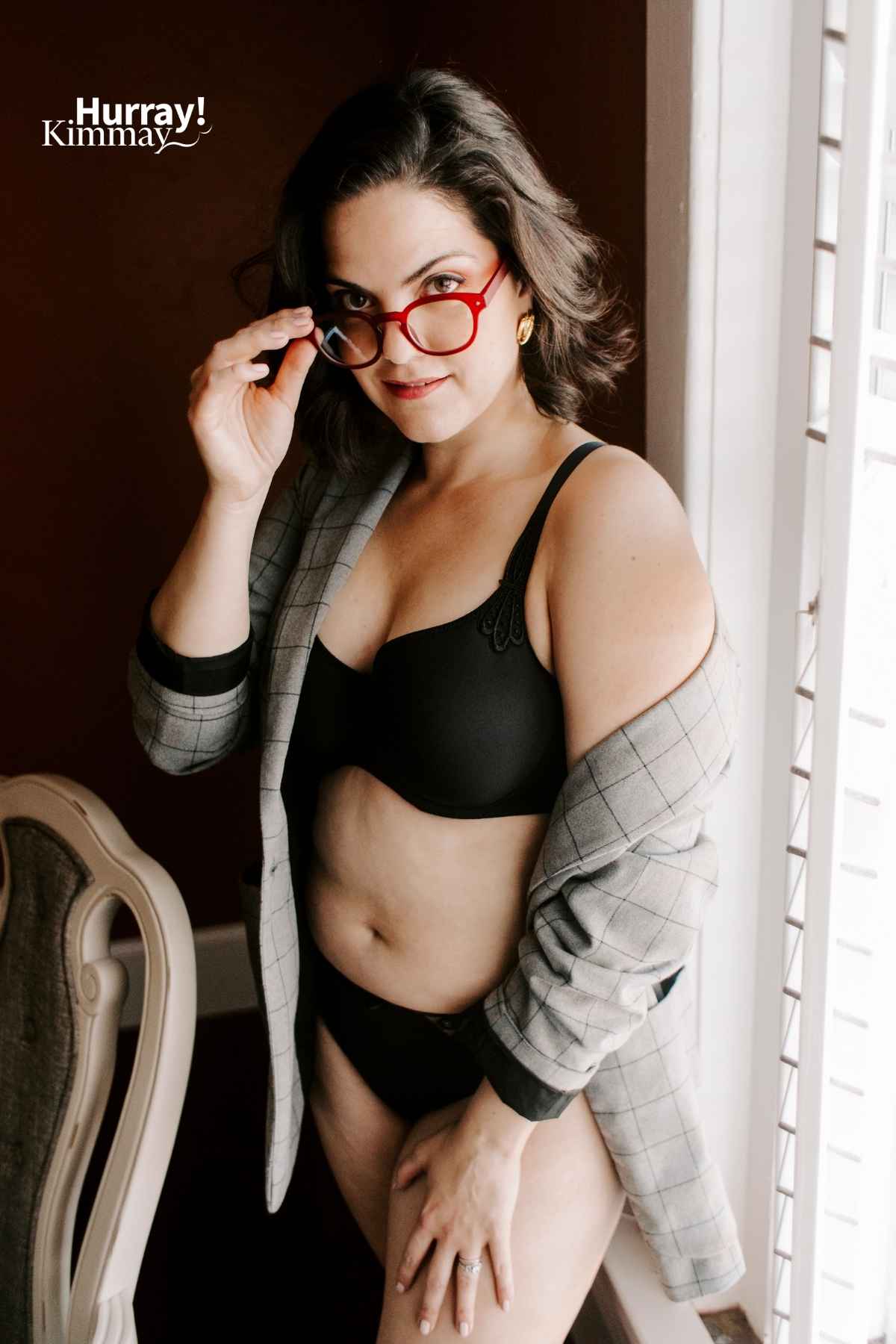 Some questions for you:
What is your blend of flexibility or going with the flow with action and goals?
In what area are you very knowledgeable (acknowledge yourself!) and where can you grow?
What drives you to get stuff done?
Who are your favorite leaders and what inspires you about them?
What is your leadership style at work, at home, within your relationships?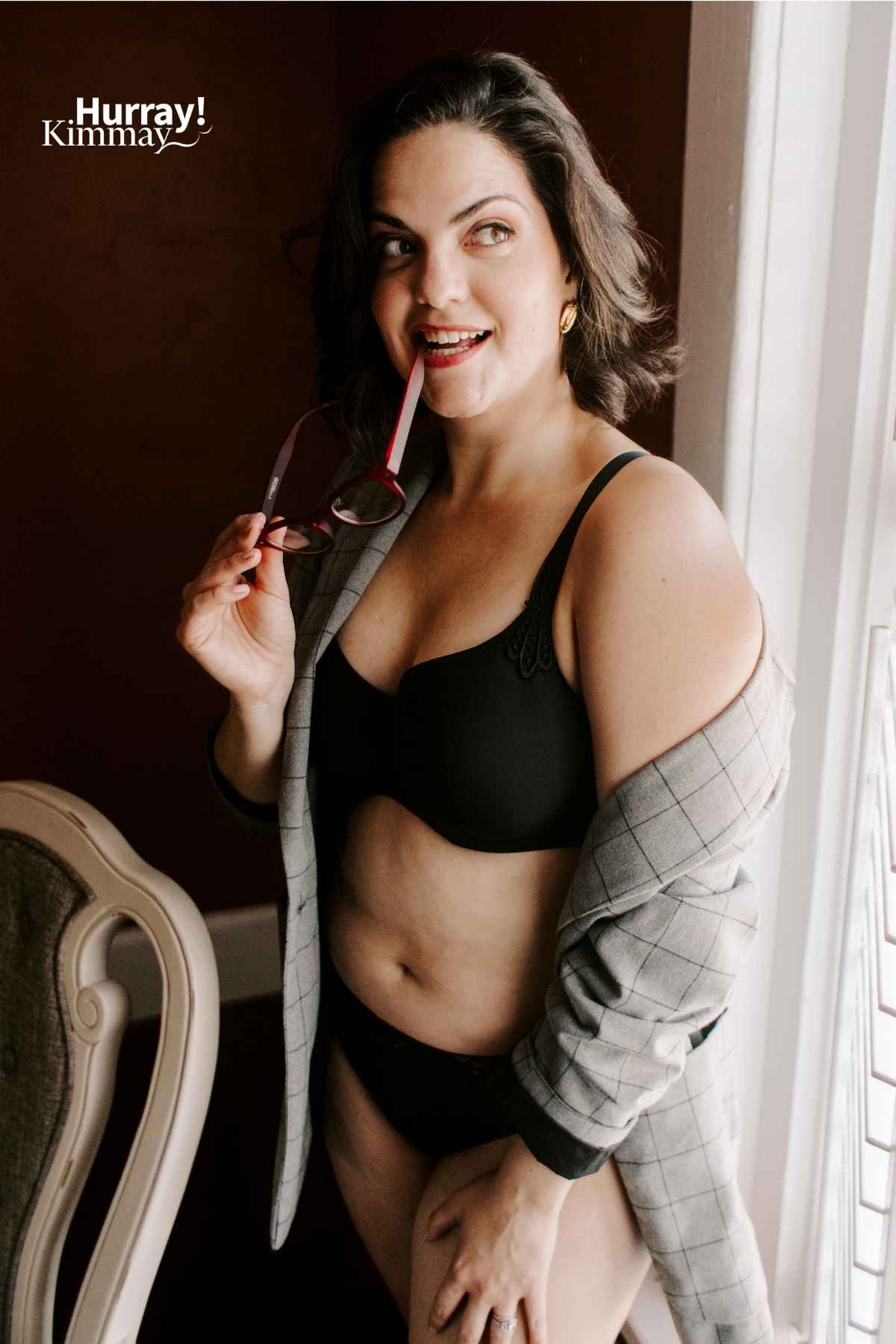 Virginia Spacer Bra
Seamless molded cup made of lightweight, flexible 3D spacer foam that moves with your body
Underwire support
Sweet embroidery details that lay flat under clothes
Adjustable band and adjustable straps for an excellent fit
Band sizes 30-44, European cup sizes B-I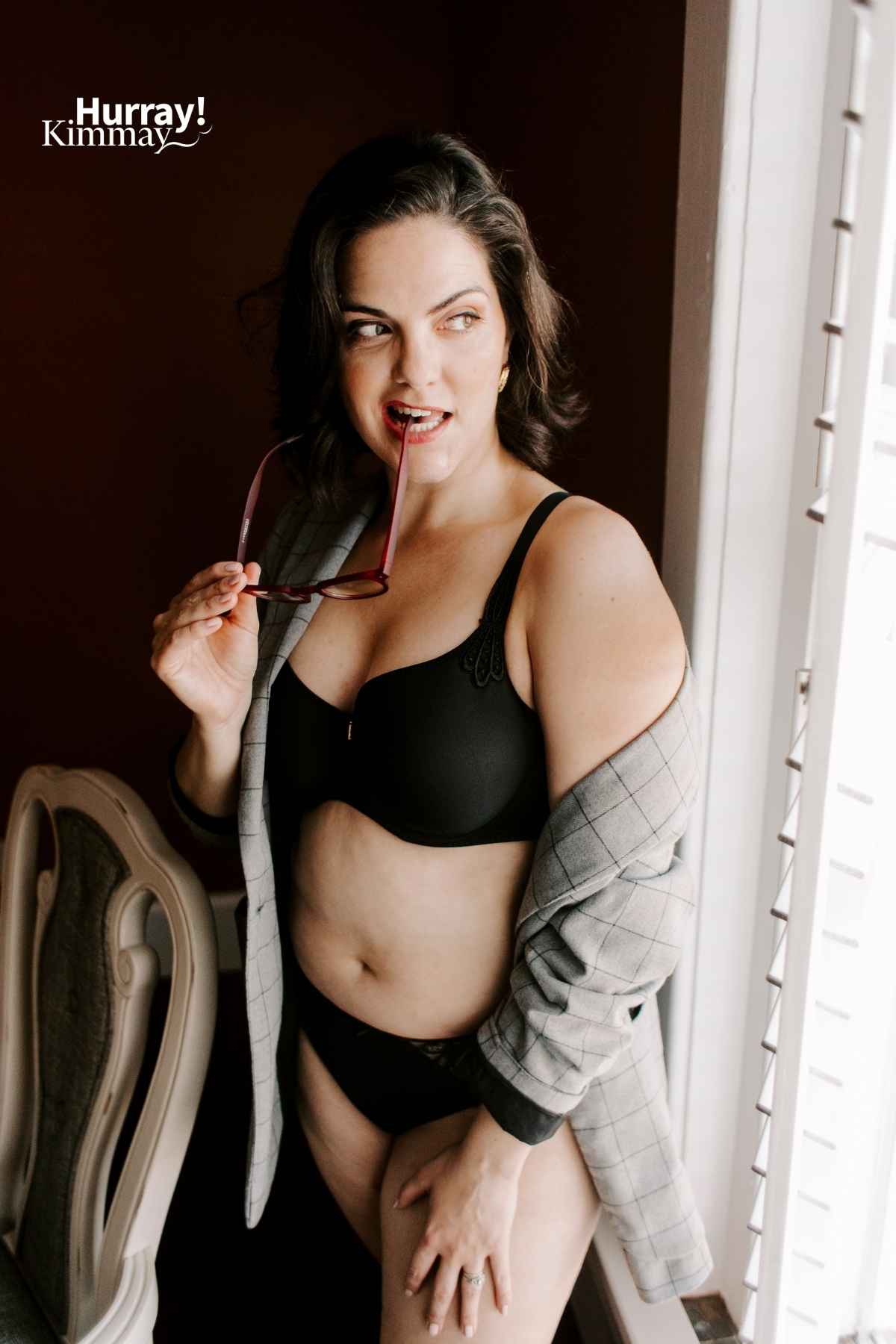 Your Turn
: What do you look for in a great t-shirt bra? What do you look for in a leader? Share with me over at
@hurraykimmay
on Instagram!

Credits
: Photos by
Juliana Rose
in
The Loft on Main
in Woodward, OK. Special thanks to Kalie Goodwin for assisting on this shoot.  And huge thanks to Curve and
Revealed
magazine and the team for partnering on such an amazing project!