​Welcome to the True to Form editorial collaboration with Revealed by Curve magazine! In this photo exploration I'm wearing different intimates brands to showcase a different side of myself, and of all women (and folks). This is the first of seven photo explorations.
We have all been through so much. I, for one, have changed a lot in the past two years. My body has changed, my lifestyle, my goals. How about you? As we emerge from our cocoon, what form do you want to take? As we acknowledge the change we've gone through, what's still truly you? Who are you to the core?
We are multifaceted and can take on many forms and shapes. One day we are fierce, fiery, and structured then soft, easy, and fluid. They are all us. So let's allow ourselves to explore the different parts of who we are. In this look with PJ Harlow, I explore the wise, soft, spiritual parts of ourselves. I went bra free and slid into some of the softest satin PJs and robe I've ever worn for this look. Hurray!
Keywords for this look: wisdom, soft, angelic, spiritual, higher power, oldest/wisest self, light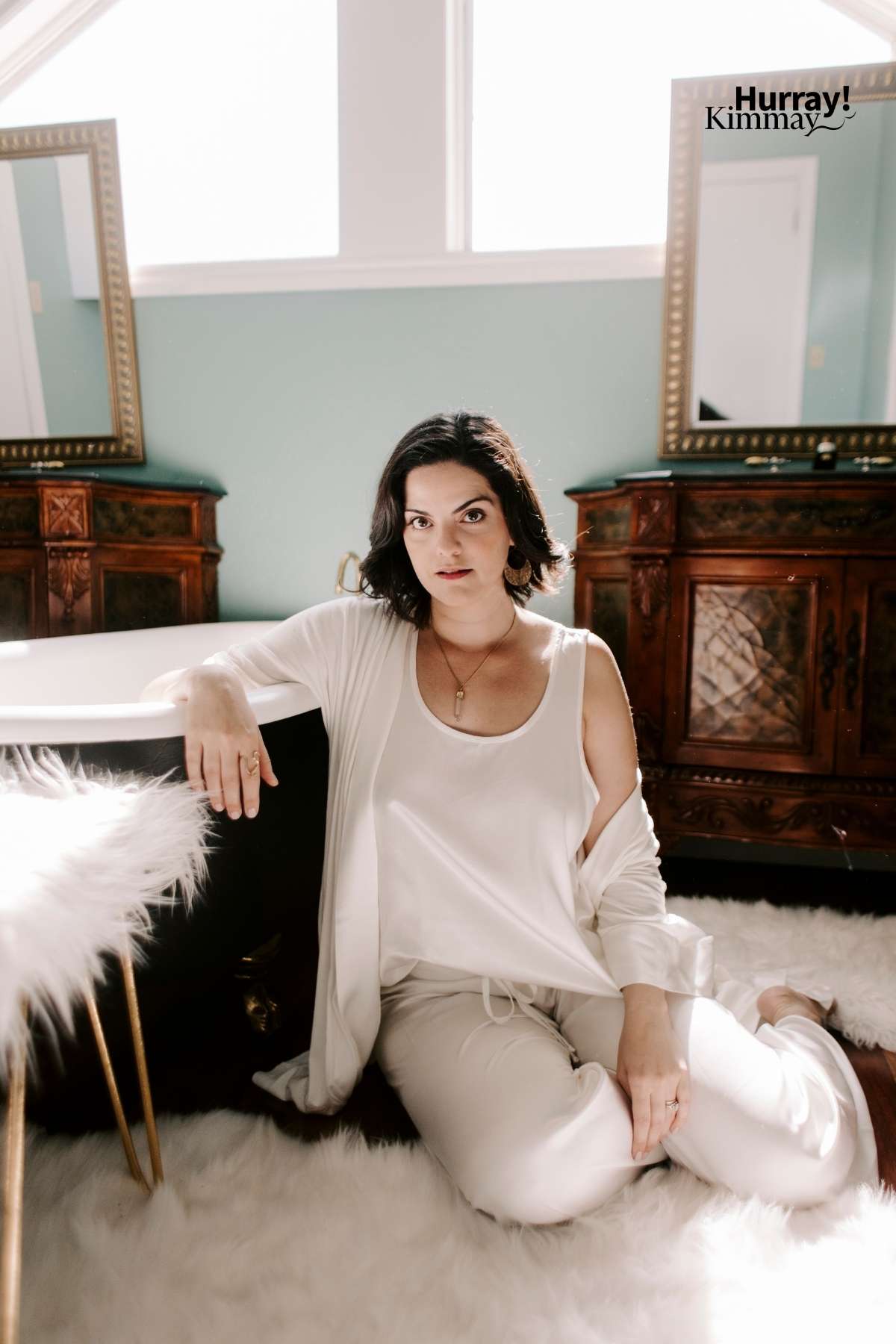 Some questions:
What next step can you take to allow yourself to go with the flow?
Have you surrendered to trust to a higher power?
How do you listen into your deepest, wisest self?
What keeps your inner light shining through?
How can you let your body flow and love it as it is today?
In the wise words of India Arie, "I am light", and you are, too. Take a look at the outfit I'm wearing here and see how it can support your inner light.
Psst! This post is sponsored by PJ Harlow. I'm so grateful to share them with you. I always share items that I truly love and can help you say hurray.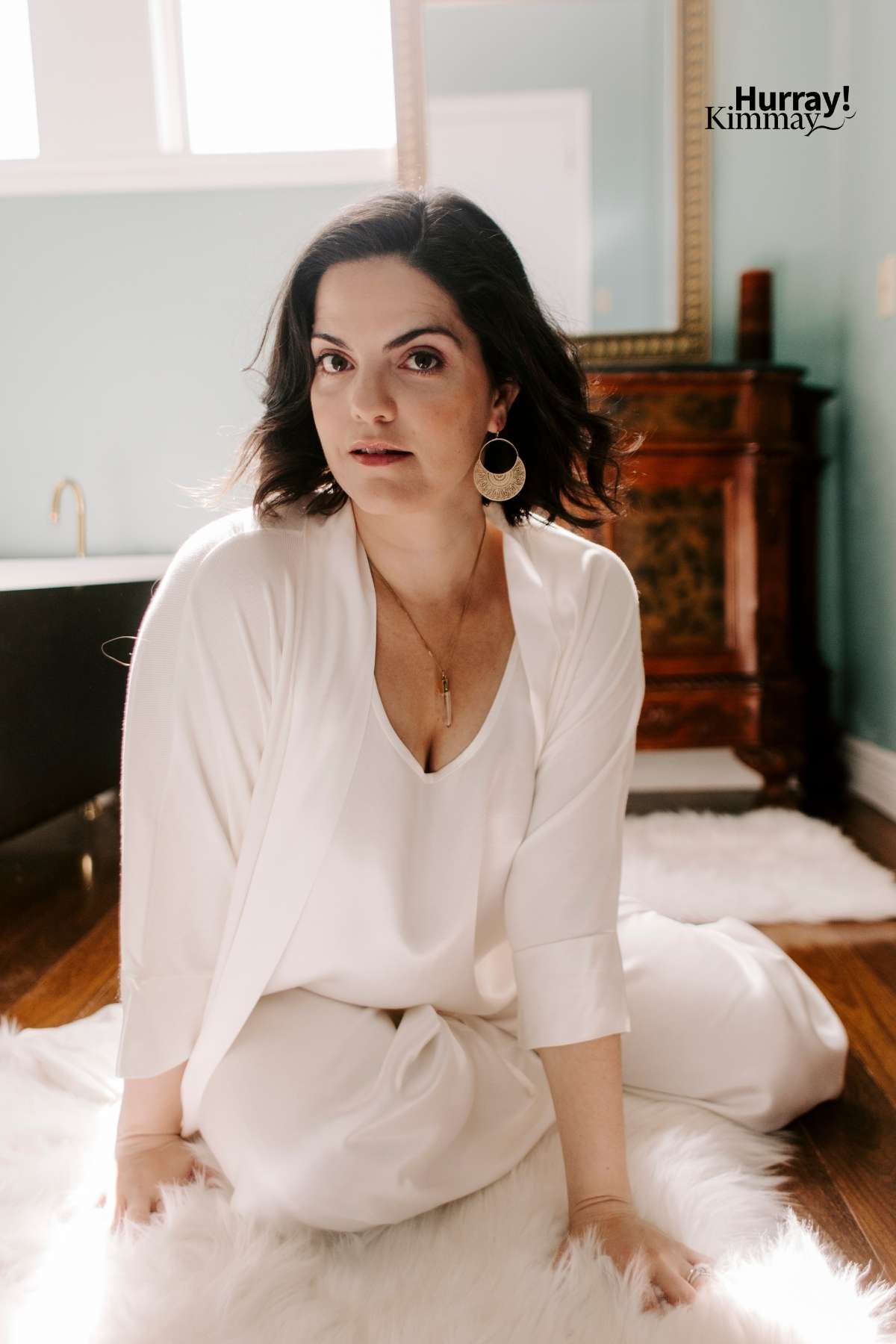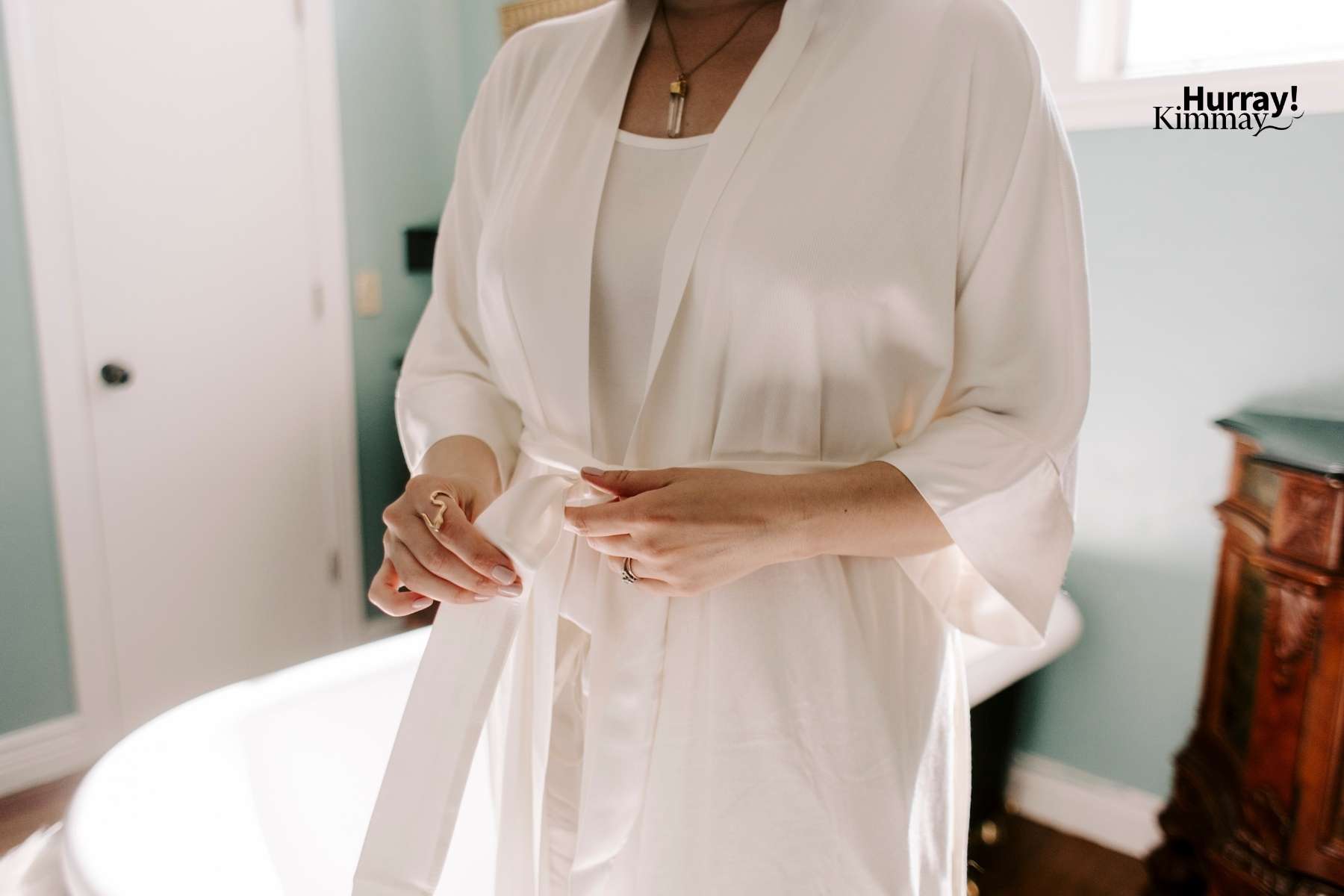 Shop the Look – PJ Harlow
PJ Harlow – Jolie Pant
Loose, flowing satin pant with a partial elastic waistband
Drapes beautifully and can be worn with pajamas or loungewear (or out and about!)
Surrounds your skin in softness with 75% Rayon 25% Satin Faille
Available in several colors including this beautiful "pearl"
Proudly Made In The USA!
Sizes: XS-XL
PJ Harlow – Laura Top
Satin cami with an "A" line cut and slight pleated back and extra loose swing bottom
Lightweight satin and sleeveless design is great for warm or chilly weather
Wear this out with jeans and heels or trousers and a blazer!
Made of supple 75% Rayon/ 25% Silk Satin Faille
Proudly Made In The USA!
Made in a rainbow of beautiful colors
Sizes: XS-XL
PJ Harlow – Shala Robe
Gorgeous robe looks amazing over the the PJ set so you can relax in style
Satin trim and a matching tie attached at the back so you won't misplace it!
Extremely soft and made of 47.5% Micro Modal / 47.5% Supima Cotton / 5% Spandex 2×1 Rib
Fits loose and comfortable, and packs easily into your suitcase!
Comes in several colors (shown in Pearl here)
Proudly Made In The USA!
Sizes XS/S, M/L, XL/XXL
Pssst! Want 20% off at PJ Harlow? Hurray! Use code HURRAY20 for 20% off this look and so much more on the PJ Harlow website.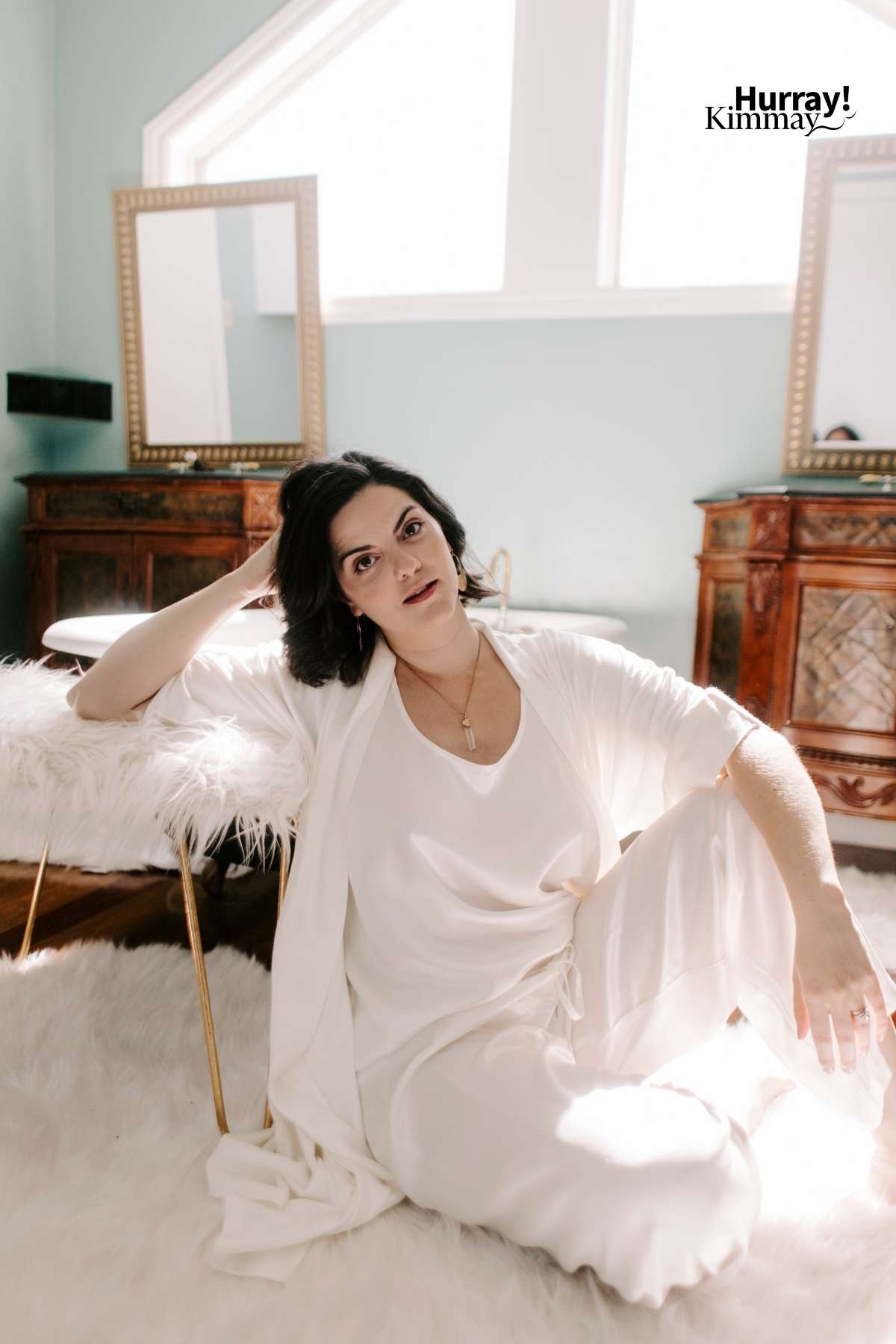 Your Turn:
What side of you do you want to share with the world? How can you tap into your wise, spiritual self? Where would you wear this PJ set? Share with me over at
@hurraykimmay
on Instagram!

Credits
: Photos by
Juliana Rose
in
The Loft on Main
in Woodward, OK. Special thanks to Kalie Goodwin for assisting on this shoot. And huge thanks to Curve and
Revealed
magazine and the team for partnering on such an amazing project!