It's giving time! 2020 has had its ups and downs for all of us. And several charitable organizations are in desperate need of support. While they've been doing their best to keep everyone safe, they've also missed out on hosting great fundraising events. Or because many typical patrons are low in income or even out of work, it's hard for donations based organizations to meet their needs. Non-profits are always asking for support but this year especially. Giving Tuesday is the Tuesday after the Black Friday and Cyber Monday rush, and a great day to give back for all of the abundance, security, and support that you do have. Even if you just give a little bit, your donation to non-profit organizations goes a long way.
I make giving a regular part of my own finances, as well as a built-in part of what we do here at Hurray Kimmay and Hurray Media! In fact, we just started giving 10% of my Wild Woman Circle revenue to a different organization each month! It's an easy way for us to get our attendees involved in altruism, find and support different organizations, and share those organizations with others so that they can give above and beyond that 10% of their ticket (if they wish!). Below you'll find a few of my personal go-to organizations, where I consistently donate and give my support. These are just the tip of the iceberg when it comes to giving back. And finances are just one form of energy! You can also volunteer, donate physical items, or even share this very blog post and invite others to learn about these organizations. Hurray!
Giving back feels good and is a simple but powerful way to put some hurray in your (and everyone else's!) day! I believe that giving to others ultimately magnifies what we have. That's because we are expressing gratitude – which is a magnifier. And we are letting go of fear or a lack mentality by saying, "I trust that I am taken care of and that these funds/items can be given away to someone more in need." In addition, it's a way of allowing yourself and others to do great work. When I donate funds, I put the power in the hands of those in the organization to do the amazing work they are doing in the world. It's a way of letting go of control or my need to "fix or do it all". I can do what's within my purpose and my arm's reach and support those who are using different tools to do their work, too. I can do a lot with my own hands. But I can't do it all. By donating, we can move toward a shared vision, together.
Let me know which speak to you, or what organizations you choose to support over on Instagram @hurraykimmay! Send me a DM and let's make giving cool again.
Great Giving & Donation Organizations
Browse these organizations – the regular ones to which I and the Hurray Media organization donates to and/or supports regularly – and see which speak to you! Whether you donate $1, $10, or even $1,000 you are putting some hurray out there in the world. Our finances are fuel to do the good work we want to see in the world. Put it somewhere that matters to you!
Your Turn: Where do you normally give? Which of these organizations speaks to you? How does giving make you feel? What kind of energy do you want to donate? Remember, Giving Tuesday may be a great time to donate, but any time is a good time. Set up a regular donation intention into your life and watch your hurray spread! Share with me @hurraykimmay!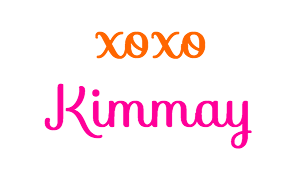 Credits: Images are from each organization except for the lovely Woodward Arts marquee photo which was taken by Brooklynn Alexander!