A note from Kimmay and the Hurray Kimmay team: You might have heard about Thinx in the news over a lawsuit for certain chemicals found in their products. At Hurray Kimmay we aim to be as transparent and accountable as possible, and to be honest we do not have all the details and are working out whether or not these chemicals are indeed harmful, or if it's safe to continue wearing Thinx period underwear. We loved sharing this brand and their alternative to typical menstrual products and empowering bleeders to be period proud. And though we haven't worked with this brand in quite some time, we thought it was important to encourage you to do your own research and make a loving and informed decision about what you put on your body. Always. In the meantime, we are on the hunt for more information ourselves, as well as different period product options so that you can say hurray inside, outside, and underneath.
Psst! Some of the links in this article are affiliate links or a brand partner. As always, I only share my honest opinion to help you say hurray inside, outside, and underneath™!
Hey there, it's Kimmay! I am highlighting for you today the Thinx Hi-Waist Period Panty. If you don't know who I am: I have over a decade of experience supporting people to say hurray inside, outside and underneath™ as an undergarment educator and self love coach, and I am also a bleeder! I am a "real menstruating human", and if you are too, then this video is for you.
I actually love the entire Thinx line. I've been a huge fan for a long time – way before I was a Thinx leader. And yet this particular style is one of my personal favorites so I'm going to highlight it for you today. In fact, I was wearing the hi-waist style waaaay back in the day when there was a lace version. They don't even make this version anymore. In fact, the lace has been replaced with a mesh, which is great because the mesh is way more durable and a lot softer. But this is how long I have been a fan of this product!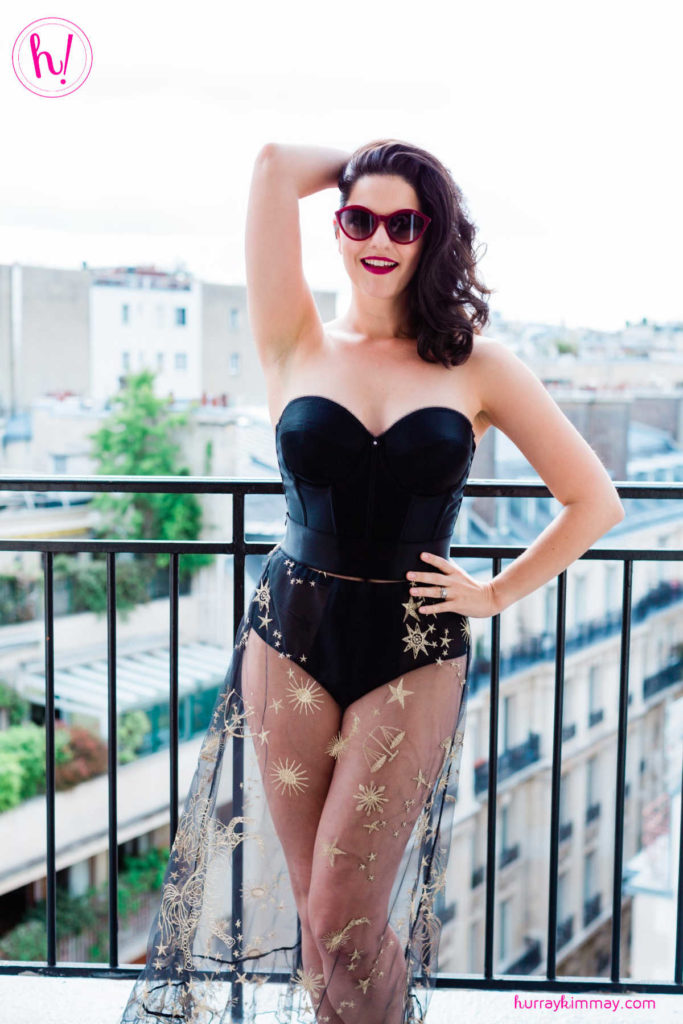 Hi-Waist Highlights
Style: So the current version I like for many, many reasons. One being: the style! This has such a cute retro look and feel to it. In fact, I paired this style with some really hot sexy looks in my photoshoots in Paris because, um, hello, it's so cute! It has an opaque front and back and then on the sides are these sheer mesh panels which are really soft and really comfortable, and there's a super thin ribbon elastic.
Colors: The other reason that I really like this particular style is because of all the different colors that it comes in. I personally have black, and I also have ocean, which is this gorgeous blue color, I love it! And their site has so many different options right now and they're always adding more styles. So go check it out and see what they have today!
Size Range: One of the other reasons that I love this style so much is because of the size range. I love it when companies include lots of different sizes. I personally wear the medium which feels really good for me (my hips are about 38.5"), but this style comes in XXS to 3XL for now, we'll see if they expand it but that's what they have currently. PS: And just a pro tip, their Speax line is very similar technology and goes up to a 5XL.
Coverage: Another reason I like this so much is because of the coverage. One of the things during my period that I have to deal with are cramps and bloating. And there's something about this high waist style and that nice little hug that it gives that makes me feel really supported and taken care of.
Function: Another reason that I like them is because, um, they work! I was really skeptical when I first tried Thinx and I was an avid tampon user, so I gave them a try and I was blown away! One of the reasons that they work as a period underwear is because they have four layers of material working on your behalf. Number one is against your body which is a soft cotton and that is moisture-wicking. Then they have an odor-controlling layer, then they have a super absorbent layer, and then they have the leak-resistant layer. All of that works together for you in a really, really thin gusset. So, it's almost like you're getting the benefits of wearing a pad, the same kind of idea, but way thinner and also way more stylish, reusable, and built into your underwear.
A note on absorbency: Okay, so you have to remember Thinx is designed to absorb a certain amount of fluid and each style has a different absorbency. This particular style is built to absorb two regular tampons worth of fluid or blood. There is a limit and it's just like anything else that's absorbent, so you have to "know your flow", as they say. And Thinx actually has a really great tool for you to do that so you can get to know what level of absorbency you need to help you say hurray!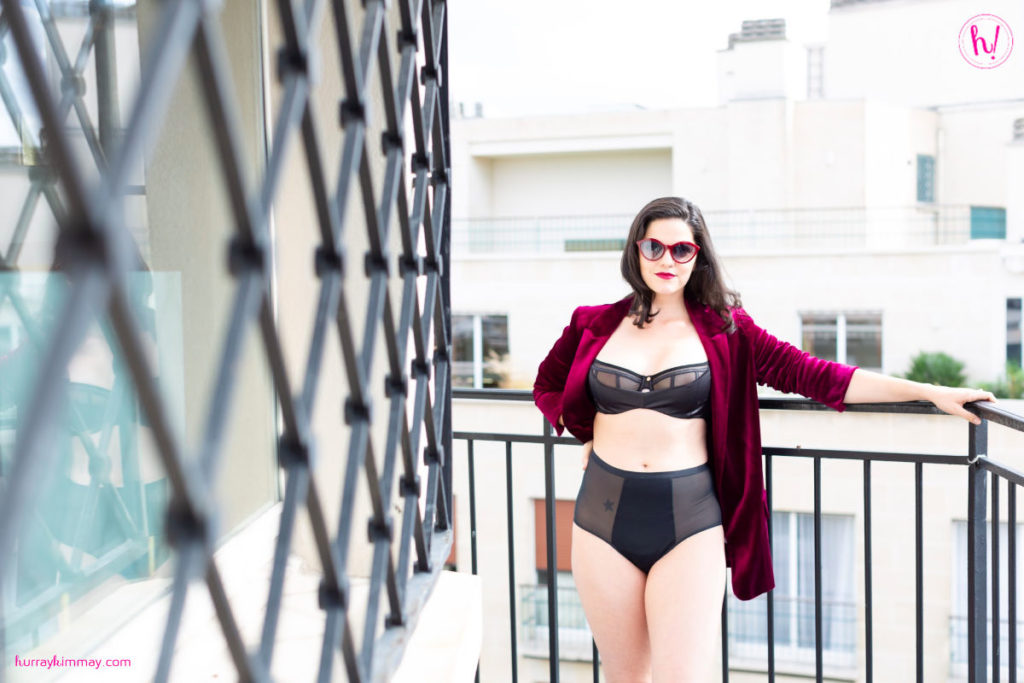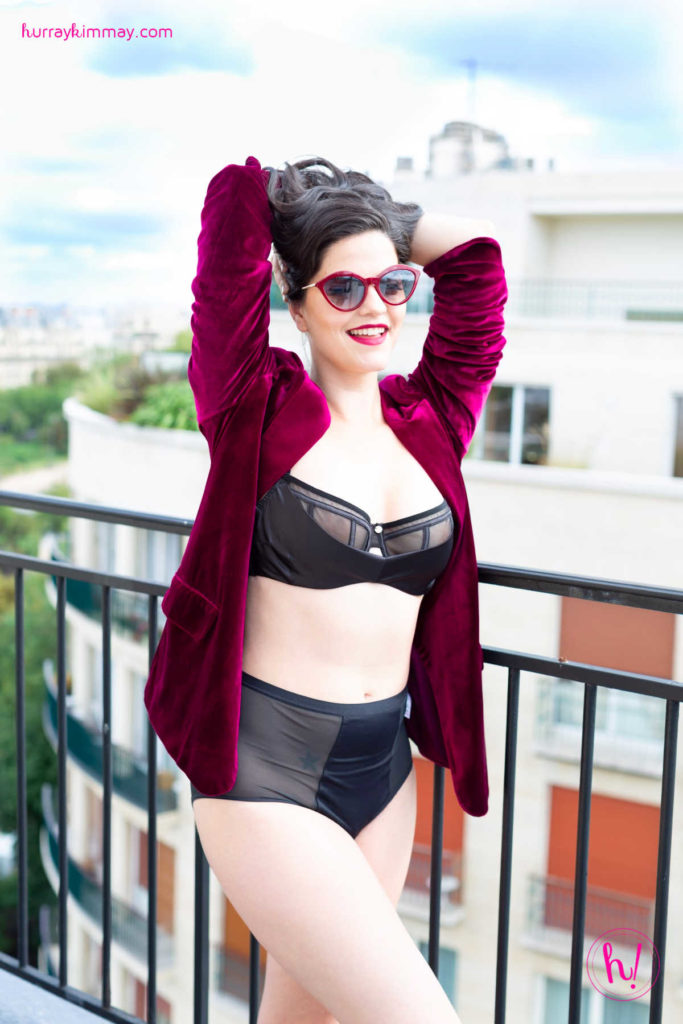 When to Wear
So this particular style is for two tampons worth. Which I think is really awesome to wear:
Whenever works for you!
Overnight
For backup in case of leaks
As a replacement of tampons or pads or a cup
Leading up to, or at the tail end of your period
That last one is actually one of my favorite ways to wear Thinx because – you never know! Even if you track your period or you know when it's coming or you're a super regular person, (which I don't know anyone who's really regular), you don't really know what time of day it's going to come. So, imagine if you're in an important meeting, or you're driving the kids to school, or you're on an eight hour flight to Paris in the window seat (which is often me). You don't have to worry about it starting and suddenly going, "Is that it? Is it not? Should I go to the bathroom? I don't know!" You are completely covered!
At the tail end it's really great because you have those days where it's not tampon-worthy or you think it's stopped, but you're not sure, and then it starts, and then you've stained your underwear. Ugh! So these are really great for that. And in essence it can kinda replace panty liners, in a way.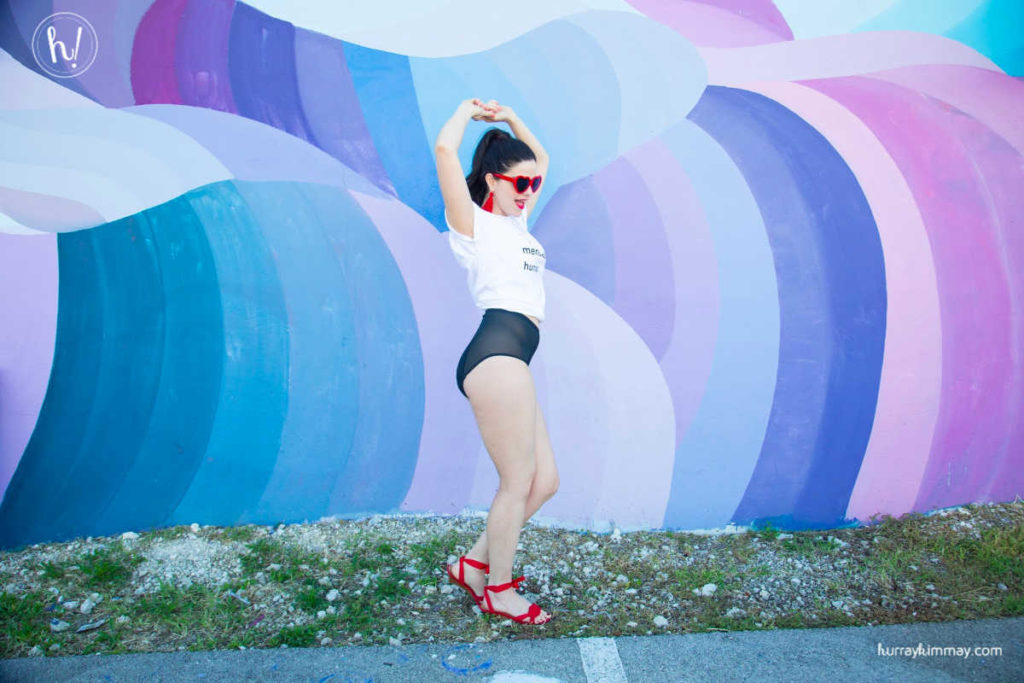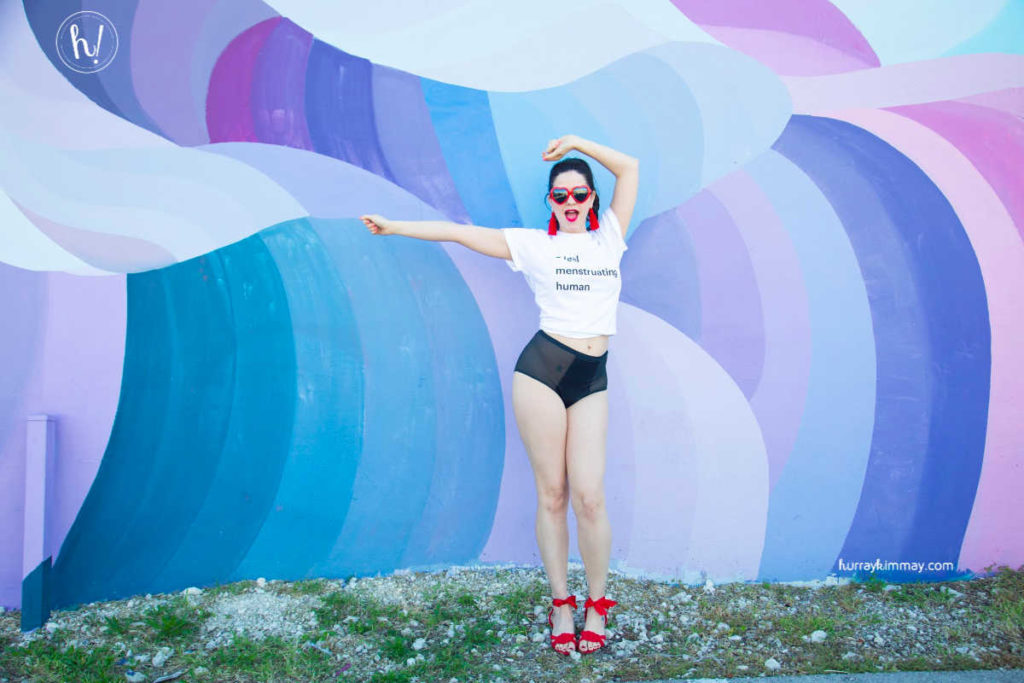 Try This Style
Okay, Hurray! So if you want to save some money on your own pair of Thinx I highly encourage you to try out the Hi-Waist style. In fact, try a bunch of different styles and see what works for you. Everybody's flow is different.
Check out more information on Thinx and period underwear over at HurrayKimmay.com/Thinx.
Your Turn: Have you tried Thinx? Have you worn this the High Waist style? How do you incorporate it into your monthly cycle? What benefits can you see from trying out this type of underwear? What questions do you have for me?
***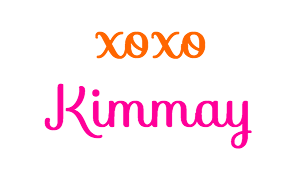 Credits: Photos in Paris were taken by Laura Boyd Photography. Photos in Miami were taken by Becky Yee Photography. As always, no airbrushing ever, hurray!