When it comes to nursing bras, there are so many new and exciting bra options for many sizes! Not every mom decides to or is able to nurse, and that's OK. If you do want to try to include nursing as part of your postpartum plans I'm here to help you find nursing bras that fit well and feel great. You may find that there are some similar "rules" and suggestions to follow as basic bras, and there are some extra things to consider when nursing. Think of the information below as a basic outline of some of the most important things to look for in nursing bras, and a few shopping suggestions to get you started. Supporting yourself and your bust during this special time is suuupper important. I (and my many years of bra fitting experience) am here to help you say hurray inside, outside, and underneath™!
PS: some of the links in this post are affiliate links, or a brand partner. As always, I share my honest and authentic hurray with you. Always. Also, I'm wearing a nursing bra in these photos from Royce, but I'm not nursing. It's gorgeous, though, isn't it?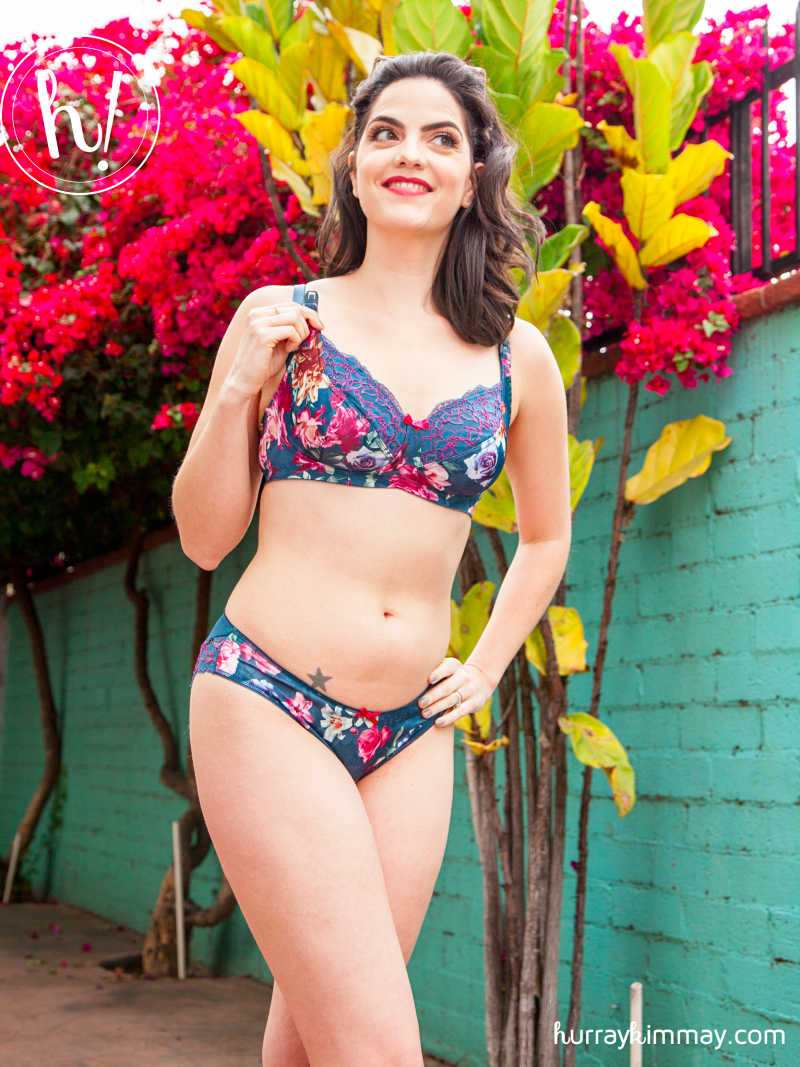 When should I buy nursing bras?
In my experience as a bra fitter, I've always learned and guided my clients to purchase the majority of their nursing bras around the 30 week mark of pregnancy. There are a few reasons for this. First, this is usually the bra size you'll settle into once you're on a regular feeding schedule. Remember that every pregnancy is different, but this is a great rule of thumb. Second, once your newborn arrives it is nearly impossible to get out of the house and go shopping for nursing bras. Partially because of how dependent the baby is on you, partially because you're lacking sleep, and partially because you may be physically recovering from giving birth! So stock up before delivery.
It's a common mistake for expectant mothers to purchase and wear nursing bras at the beginning of their pregnancy when their bust first starts to grow and change. (I always laugh when I see pregnant models in nursing bras. FYI you won't be nursing your baby when they are inside your uterus.) During pregnancy, I highly suggest wearing maternity bras. I wrote an entire article on what to look for in maternity bras and how they differ from nursing bras. Take a look!
How many nursing bras should I own?
When I asked moms who nursed what advice they'd give to expectant mommas, the #1 thing I heard over and over again was "get more bras!!" Most people I surveyed said they needed 8 to 10 bras during this time. Yep, you read that right! Mainly it's because you may be wearing bras both during the daytime and nighttime. And secondly, because they can get soiled with milk or other things (listen, life is hectic with a newborn) easily, and need to be washed more often than other bras. I suggest looking for 4 daytime, and 4 nighttime nursing bras, or a combination that works for both. These will be your go-to when you're on a regular nursing or pumping schedule.
In addition, you'll want to purchase a few for the immediate engorgement period. This can technically be considered a "maternity bra" since it's just after birth, and if you plan to try to nurse; you will want some that have nursing functions. The thing here is that right after birth when your milk supply comes flooding in, you can experience rapid breast growth and a lot of size fluctuation before things settle into a grove. For that reason, you'll want a few that are stretchy and can accommodate your bust during this time.
What should I look for in nursing bras? And how should my nursing bras fit?
Bra Fitting Advice: Nursing is an especially important time to get a good fit! Thanks to milk, breasts are heavier than ever before. Review my FREE Bra Fit Tips video and PDF guide for my best basics and then take in the extra advice below including How to Be Your Body's BFF. All valuable advice for anyone, and especially nursing moms! Whether shopping for nursing bras on your own, with a fitter, or even online, take these tips with you:
Band a bra hooks: Just like with a regular bra, the band of a nursing bra offers most of the support. So make sure it fits well. It should feel like a hug, and anchor in place so that your straps can stay in place and your cups can stay lifted. A bra band that is too loose will ride up in the back, causing straps to fall off and cups to fall forward and down. For everyday nursing bras I highly suggest a band that is adjustable so you can adjust it to fit. An over the head, non-adjustable bra band might be OK for sleeping, but if you're looking for support something adjustable is ideal.
After giving birth your body will be in another time of transition. That means your underbust measurements may shift. This is especially true if you carried very high, and usually true for most pregnancies. Some nursing bra companies put more hooks on the back than the traditional three, which gives you more opportunity to adjust in or out as your body changes. It's not necessary, but it's a great bonus feature (and honestly something I wish more bra brands would do in general!) so that you can continue to get a good, firm, band fit for support. It's also worth noting that the usual 1 or 2 hook tall band can work for most nursing bras, but don't be afraid to find one with a wider back and more hooks up and down. The wider the band, typically the more support the bra can offer. It creates a wide, supportive anchor for the rest of the bra. And, often times a wide band will lay flatter and smoother than a thin bra band. Totally optional and something to try out, for sure!
Straps: Just like I suggest an adjustable bra band, I also suggest adjustable straps. Though the band is mostly responsible for support the straps still have an important job to do. They keep the cup flush to your body. And because your bust may fluctuate quite a bit, an adjustable strap can help you adjust the fit. You'll also want to pay attention to the amount of stretch in the strap. A super stretchy, thin, elastic strap will be less supportive than a firmer, wider strap. As with anything, you'll want to find the combination of firm and stretch that works for you. Also note that it's less common to find cool features on nursing bra straps like convertible straps or a built-in j hook (to make the bra racerback), but it is possible.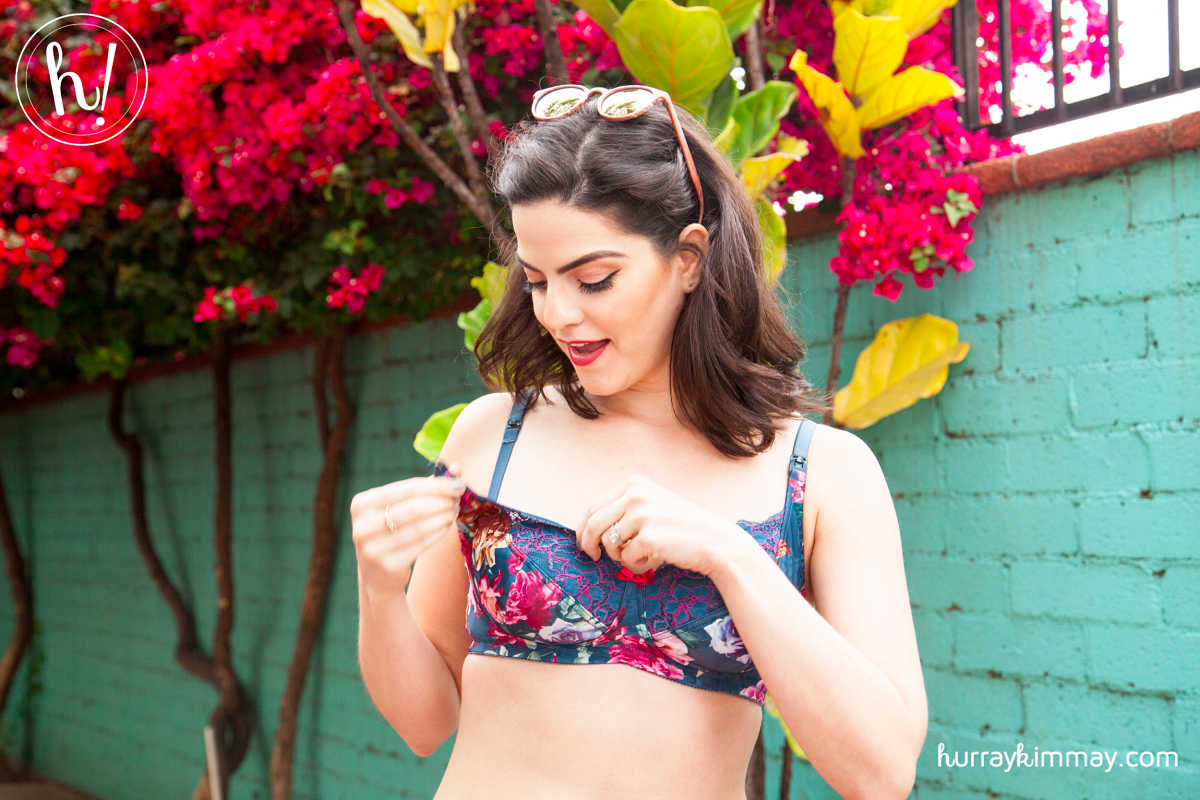 Clip style: The main thing you'll want to look for in a nursing bra is the function to use it for nursing! This may sound obvious, but it's important. Most modern nursing bras come with a clip where the bra cup meets the strap so you can lower the cup and nurse. Fewer have a clip on the inside of the cup where it meets the center gore, between your bust. There are a few popular versions of clips, and I highly suggest practicing (not even kidding) using them before you've got a newborn crying for food and brain fog. Some even have a loop so you can pull it up to unclip, and then pull down the cup to feed with one hand. Just like anything, with a little practice it can become an easy habit and almost second nature.
Pull down style: An alternative to nursing bra clips is a cup that pulls down. This is often easier to sleep in because there is not clip hardware to deal with. Simply pull the stretch cup down and tuck it underneath your breast and feed! Some people also liked the clip-less design because they reported that clips might pop open without warning. On the flip side, some people found that the pull down style (which is usually a wrap or plunge/V-neck in the front and made of flexible material) did not offer enough coverage or support. Most commonly the pull down style is used like a bralette would be used during regular bra wearing. That might mean around the house or to sleep for some people, and it might mean all day and night for others.
Cup: As mentioned above, for the engorgement period you'll want a stretchy or adjustable cup that can fluctuate with your ever-changing bust. The same is mostly true for the rest of nursing, though there are many different cup styles available. You'll want to find the right combination for you, your wardrobe, and your lifestyle. A few outlined with a very brief description:
Stretch cup: As mentioned earlier, a stretchy cup is great for engorgement and can be a great nursing bra in general. Some very stretchy cups may offer less support, however, and most of my clients find them best for casual days or wearing to sleep. But the stretch can vary. Find the combination of stretch and firmness that works for you by testing out a few.
Smooth cup: This kind of nursing bra has a smooth t-shirt bra type look. It can be underwire or not and in North America is a good go-to for most nursing moms, especially for underneath clothing. Some nursing moms I've worked with prefer a smooth cup for underneath their work outfits.
Seamed cup: Sometimes a seamed cut-and-sew style cup can offer generous support, with or without an underwire. The extra seams strengthen the cup, and can project the cup forward for a narrower silhouette.
Molded cup: There are new options out there like a molded or padded nursing bra! These tend to be popular for underneath clothing, or for the mom who was very used to wearing a molded cup bra before pregnancy and wants the same look and feel from her bra once nursing. These can be smooth or covered in a layer or lace. A potential pitfall here is that a molded cup can be more difficult to fold or pull down in order to nurse. You can also dent the cup by inverting it.
Just like with regular bras, you'll want to look for a good fit with the cup. That means no gapping or bulging. If your breasts are uneven to start, fit the fuller friend and leave a little room (or adjust that strap a little tighter) on the smaller side. Remember to start with a firm band and adjust the straps, and then invite your entire bust into the cup.
Slider: If possible, it's a good idea to try to nurse evenly on both breasts to try to keep your bust size even. But with late night feedings and new parent brain fog setting in, it can be difficult to remember which breast you last nursed on. Some bras have a slider in between the breast and you can slide it from one side to the next to indicate which one you used last or should use next. It's almost like having a DIRTY/CLEAN sign on the dishwasher LOL It's a visual reminder of where you left off. This is an optional bonus and some people love it!
Sling: There are several different kinds of nursing bra "slings", which is the inner part of the bra, inside the cup. The sling helps keep the strap connected to the rest of the bra so that when you open the clip the strap doesn't fall back behind you. You can usually choose between a minimal string sling (a small piece of elastic), which is often great for the most skin to skin contact. Or a partial or full sling, which has more coverage and can often help guide your breast or nipple toward baby's mouth. Pumping bras have a very full sling with a hole just for the nipple and mouth of the pump. Everyone has a different preference and I suggest trying a few of each and seeing what feels best to you!
Wire-free or Underwire: It's pretty common for nursing bras to be wire-free. This is because breasts change sizes during this time, and getting a good fit can be tricky. In addition, a poorly fitted underwire nursing bra may cause not just discomfort, but clogged milk ducts or other health issues. That being said, there are some pretty cool underwire options out there. And if you are on a consistent nursing schedule and your size is pretty stable, and you get fit by a pro that you trust, it's possible to wear an underwire nursing bra with confidence. In fact, some nursing bra brands have options with a flexible underwire, so you can get the shape you want and the flexibility your body needs during this time. As always, check in with a doctor if you think anything is up!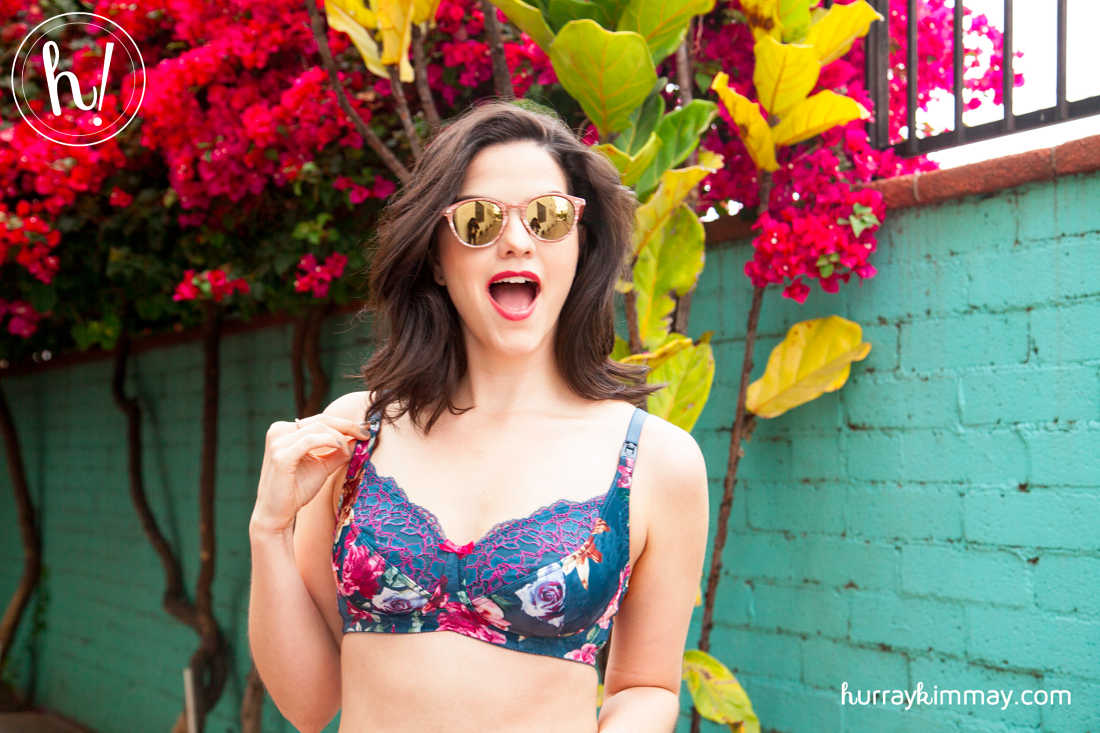 What are some great nursing bras to wear?
I'm so glad you asked! There are so many nursing bras that come in many different sizes! Below are a few examples of nursing bras to try for yourself. I've tried to highlight a few awesome features for each. Let me know how it goes!
Anita: This bra company has been around for over 100 years and makes some truly amazing bras and undergarments for all stages of life, including nursing bras. They make a vast size range. The suggested styles below are just the start:
Paisley Nursing Bra is smooth for underneath t-shirts, supportive, and a fun print. Plus, it has a flexible underwire so it can give her the shape and adjust with your body and your bust.
Seamless Wire-Free Nursing Bra – a stretchy style like this one is great for right after childbirth when engorgement can boost your bust up several cup sizes, and fluctuate rapidly. A style like this is also great for sleeping and middle of the night feedings. It has a string sling so there's lots of skin to skin contact with baby.
Miss Lovely Wire-free Nursing Bra – This molded cup nursing bra is smooth, and once you're on a regular feeding or pumping schedule, and perhaps back to life's normal activities, a smooth cup style like this is great for underneath your clothes!
Polka Dot Padded Nursing Bra – this adorable style has a super soft material with a bit of thickness that helps hide nursing pads. It also has a soft, full sling, which can help guide your breast to baby's mouth.
Fleur Underwire Nursing Bra – I love the lace on this style! Stylish and supportive.
Founded in Germany, this global company is available in many countries. You can shop Anita nursing bras on their website and lingerie online stores, in boutiques, and on Amazon.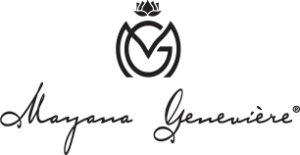 Mayana Geneviere: This start up utilizes patented Aluxtra™ clasp-free technology so you can pull down the cup for easy feeding. The cups are also lined in organic cotton, and this mommy owned brand includes postpartum underwear and corsets that are supportive and sexy. Their whole line is gorgeous, and I'm a big fan of the Nikki Bralette, and Nayana bodysuit. Plus, their styles have a dazzling slider to move from side to side.
Based in Canada, North American customers can shop Mayana Geneviere on their site and in boutiques.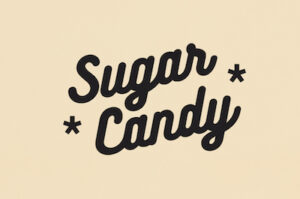 Cake Maternity: This stylish brand specializes in nursing and maternity bras. Their designs range from wire-free to flexible underwire, and include a vast size range of cup sizes (all with a flair of fashion).
Nursing Bras: Shop their whole collection, including smooth cups, wire-free, and flexible underwire nursing bras. Their Sugar Candy style is great for engorgement and very full busts!
Nursing Sleepwear: Shop the cute PJs, tank tops, and sexy chemises designed just for nursing mommas!
Nursing Pads: These are reusable and soft, made of organic cotton with a middle leak proof layer
Based in Australia, this brand is sold in many places. North American customers can purchase Cake and Sugar Candy bras on their website and lingerie online stores, in boutiques, and on a few on Amazon.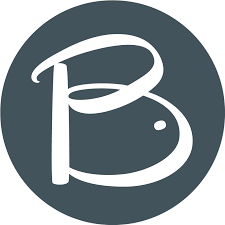 Bravado: Browse through the array of styles from this company that is dedicated to nursing and maternity bras. Their styles are simple, smooth, and great for everyday and underneath t-shirts. They have a variety of stretch cup nursing bras, a few molded, and even a pumping bra.
This Canadian brand is available in several locations. North American customers can shop for Bravado bras on their website and lingerie online stores, in boutiques, and on Amazon.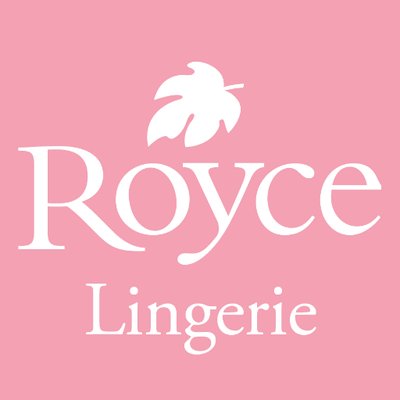 Royce: This brand specializes in wire-free bras, including some amazing nursing bra options for many cup sizes. The Florence nursing bra I'm wearing (even though I'm not nursing) in this blog post is from Royce. Isn't it GORGEOUS? In addition to the gorgeous Florence bra, which is no longer made, here are a few amazing options:
Blossom Wire-Free Nursing Bra: This soft bra is made to adjust cup sizes with the pull of a string, making it perfect for fluctuating breasts. And it's cute!
Charlotte Wire-Free Nursing Bra: It can be difficult for small band, full bust clients to find bra in general – let alone a nursing bra. This one starts at a 28 band and goes up to a 40 band, and fits up to a UK cup size L. Hurray!
This UK brand is available in several locations. North American customers can shop for Royce wire-free nursing bras on their website and lingerie online stores, in boutiques, and on Amazon.
Your Turn: Are you nursing? What style bra do you prefer to wear? Or what styles do you want to try out?

Credits: The images in this blog post were taken by Becky Yee during my #HurrayVacay in LA. I'm wearing the Royce Florence nursing bra (even though I'm not nursing). And, as always, I never airbrush my body or face. Or anything. Hurray!