Whether you wear a wire-free bra or an underwire bra is your choice. Well, wearing a bra or not is also your choice if you ask me. But when it comes to going wire-free, there are a lot of questions about it. Is wearing a wire-free bra best for you? Are there certain times in life when wearing a wire-free bra is healthier? Who should or shouldn't wear an underwire bra? And so much more. Luckily, I'm here with my bra fitting experience and heart lead advice to support you and help you say hurray inside, outside, and underneath. Hurray!
Don't get me wrong. I love bras, and I adore certain things about underwire bras. And in my decade+ experience as a bra fitter with A-N cup sizes, I've found that many people who "hate underwire bras" or "can't wear" an underwire bra can and have found comfort and confidence in a bra with an underwire. With a bra size and style adjustment and a bit of undergarment education, inspiration, and coaching, they've found a way to say hurray for bras with underwire support.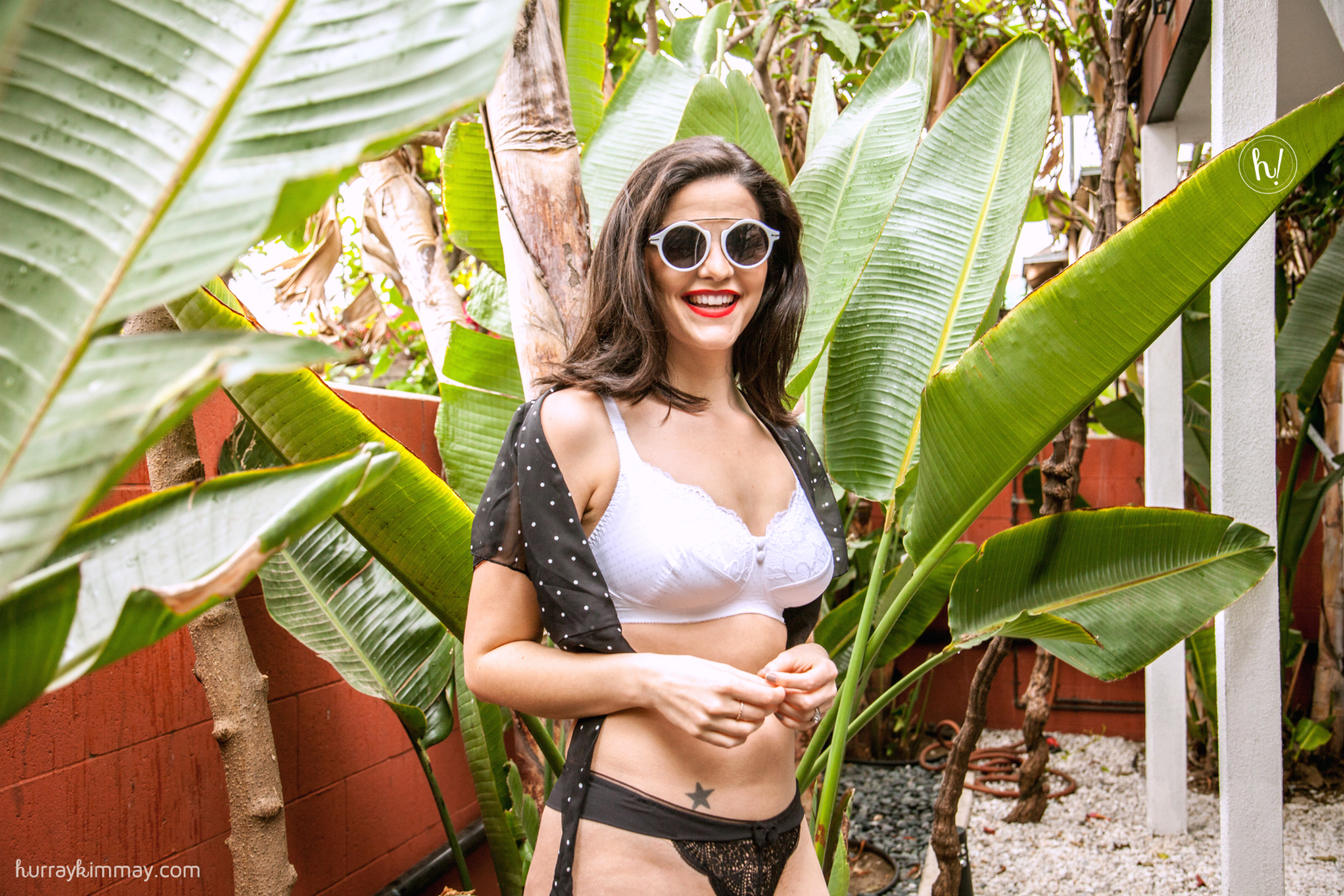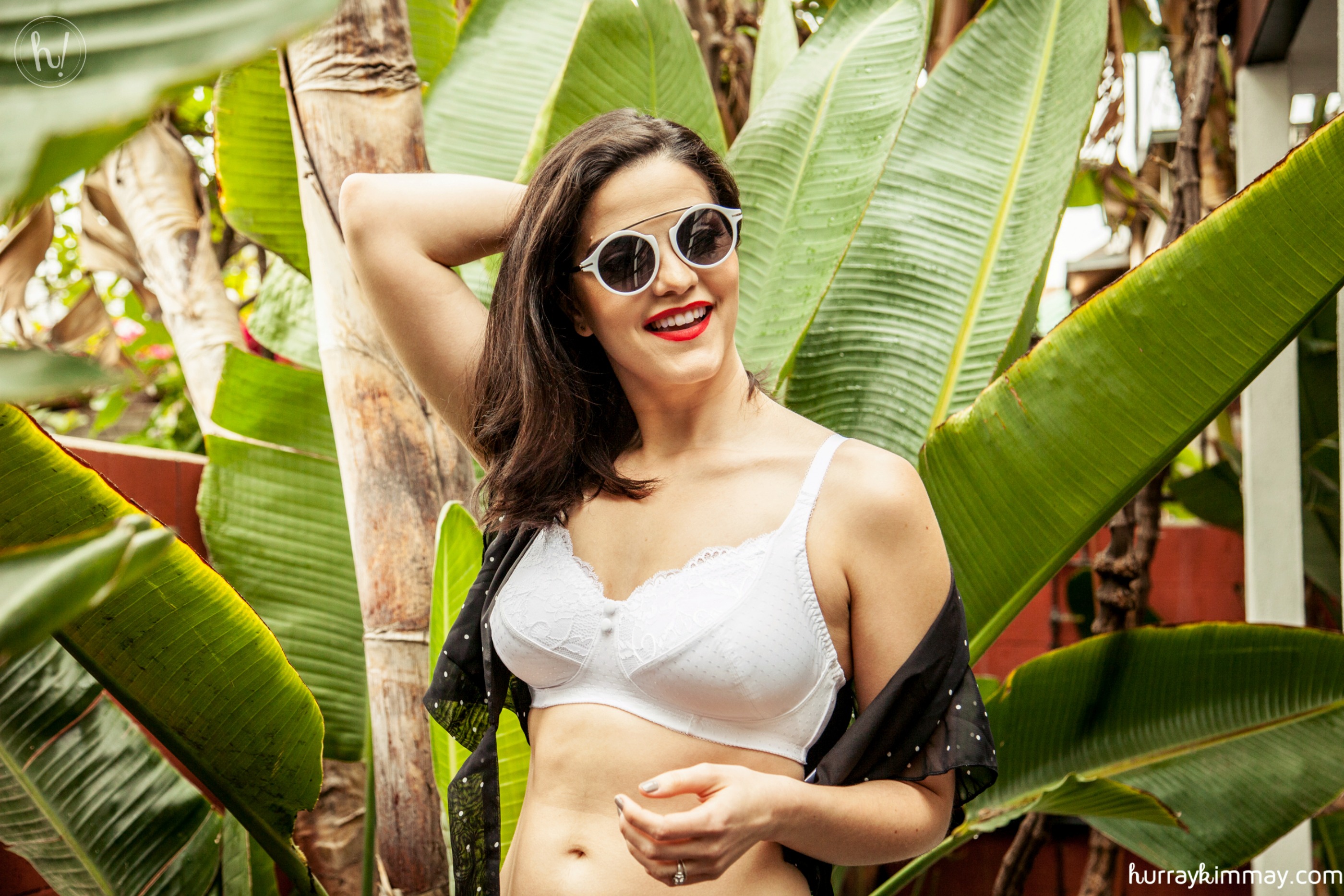 Style Notes: Wearing the Olivia Wire-Free Bra from Royce in size 32DD. This seamed bra has a cute dotted white material and sweet buttons on the front. It also has a dash of lace. I love the retro look of this bra! I bought the Rosy panty in Paris. Thanks to The Gift Shoppe for the sunglasses, and Tobi for the blouse. Photo by Becky Yee. Makeup by Nina Arce.
That being said, there are certain times in life when going sans underwire is advised, or just feeeeels good. And I'm not even talking about wearing a bralette. I mean a non-underwire bra that actually supports. A wire-free bra may be a more comfortable option for some people, or advised by health professionals (disclosure: I am NOT a doctor or health professional. So take my advice for bra fitting, not for medical concerns please. Always check in with your health team before taking action for health related issues. Thanks!) or just a great option for a certain time or era of your life. Curious if wearing a wire-free bra is for you? Below are a few reasons why you may want to go without an underwire, as well as some suggested wire-free bras to try for many sizes and style needs. Hurray!
PS: This post is made in partnership with Royce. Super proud to feature their wire-free bras and share some of my favorite style options from this UK company. Learn more about this brand and why we partnered together at the bottom of this blog post. 
When to Wear a Wire-Free Bra
Style Notes: I'm wearing the English Rose bra from Royce in size 32DD and matching bottom in Medium. This sweet wire-free bra has a soft, smooth, molded cup with vintage floral stretch satin. It also comes standard with pockets for a prosthesis (totally optional) AND even has a removable eyelash lace panel. See more on the next set of images! Photo by Becky Yee, Makeup by Nina Arce, Sunglasses from The Gift Shoppe, Shirt from Tobi. 
Post Surgery
After breast surgery – such as reduction, augmentation / breast implants, mastectomy, reconstruction, etc. – it's typically advised to wear a bra without an underwire. Royce has several post-surgery bra options that I really like. In fact, there are different kinds of non-underwire bras to wear after breast surgery. During the initial healing period you may want to wear a front closure wire-free bra. The front closure is often easier to put on and take off while you're recovering and have a limited range of motion. Then, depending on your recovery time and doctor's recommendations, you can find support and comfort in a basic wire-free bra.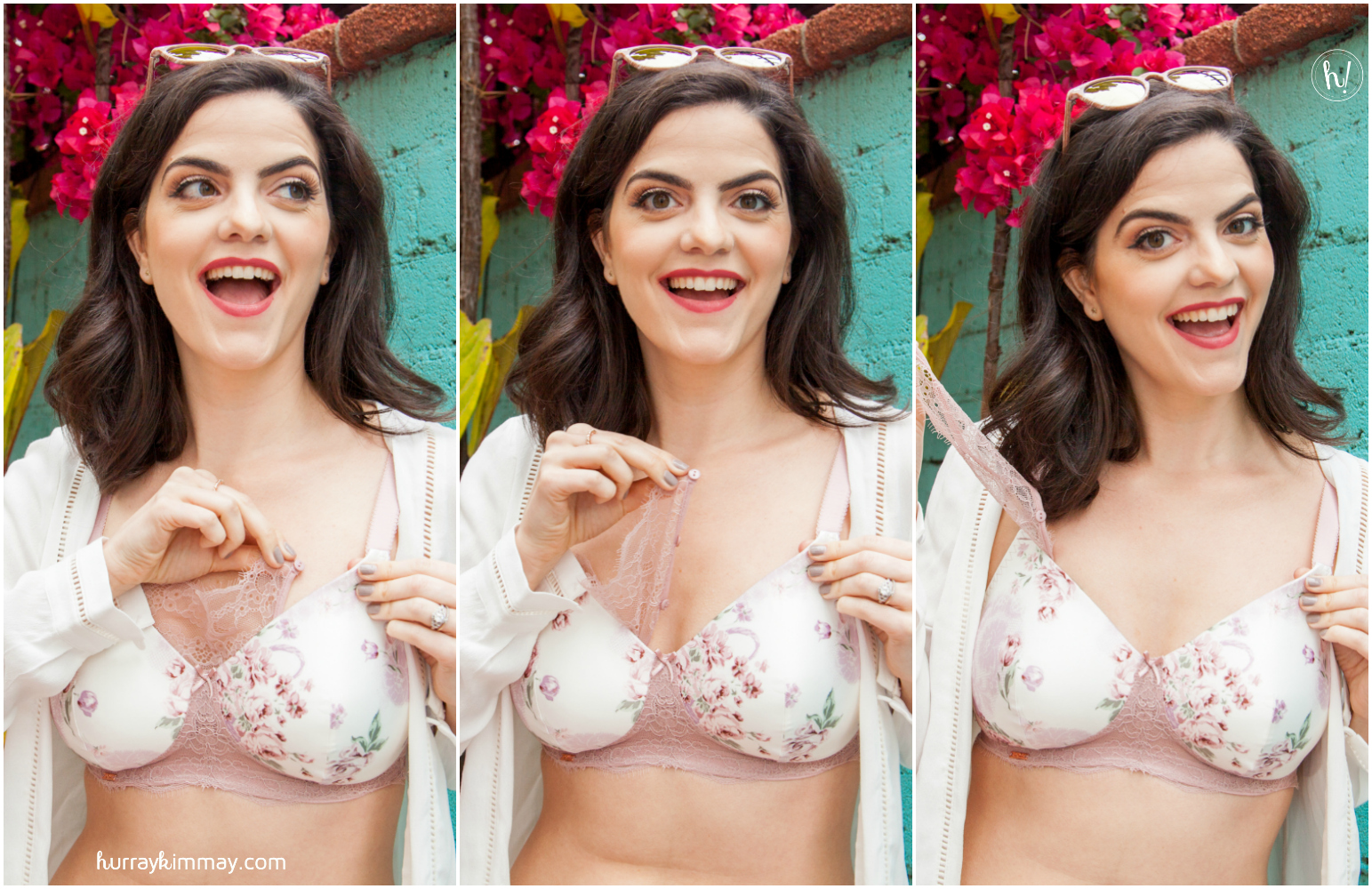 Style Notes: One of the most amazing things about this English Rose bra from Royce in size 32DD is the removable eyelash lace panel. It's great for modesty or style (it looks like a camisole peeking out of a blouse) but also a really attractive way for people who may want to conceal surgical scars. It's optional to wear and attaches or detaches with little buttons. What a sweet and thoughtful extra! Photo by Becky Yee, Makeup by Nina Arce, Sunglasses from The Gift Shoppe, Shirt from Tobi.
In addition, one of the coolest things about Royce is their offering of pocketed non-underwire bras for after a mastectomy. That means you can put in an insert or breast prosthesis into the cup. These are great options for those who want to pass on breast reconstruction and may want to create a bust line. Or if they have had only one breast removed or a lumpectomy (partial mastectomy) they can even out their breast shapes. While some post surgery bras are pretty basic (especially those for directly after a mastectomy or augmentation) I am really adamant about supporting and endorsing brands who make beautiful post-surgical bras, like Royce. Because during this trying and painful time, a beautiful bra with well-designed functions is often a great tool for helping that person regain their confidence, find their femininity, and learn to love their body again.
Sleeping
Do you wear a bra to bed? If you do, make sure it's wire-free! Wearing a wire-free bra during sleep and its benefits has been hotly debated. Whether or not you think it will keep your breasts perky or you like the way it feels, there are some good reasons to wear one. I prefer to have a little hug and gentle support for my bust at night when I am going through PMS. My bust is fuller and sore and having that support while I sleep feels great. Many women with a fuller bust love to sleep in a cozy, non-wire bra. And while many of Royce's wire-free bras are a bit more structured, you may find some comfort in a non-molded, non-underwire bra like the Comfi Bra style. Tip: if you plan to wear a bra to bed and are in between sizes, size up. Your body naturally expands during sleep and while you lay down, so leave a little extra room.
Traveling
I travel all over the world on my #HurrayVacay trips. In fact, the photos from this post were taken while I was visiting LA from NYC! On those long plane, train, or car trips I prefer to go without an underwire in my bra. Partly because I experience anxiety during the boarding process on airplanes, partly because you never know what odd contorted form you'll find yourself in when trying to nap while in transit, and partly because my body craves some softness during the difficulty of jet setting the globe. Whether I'm driving 8 hours to my in-laws or flying 8 hours to Paris I want to feel comfortable and feel supported. So a non-wire, supportive bra like those from Royce makes me say hurray. (PS: Some people claim that wire-free during travel also helps avoid setting off the metal detector. Has the alarm ever gone off on you because of your underwire bra?)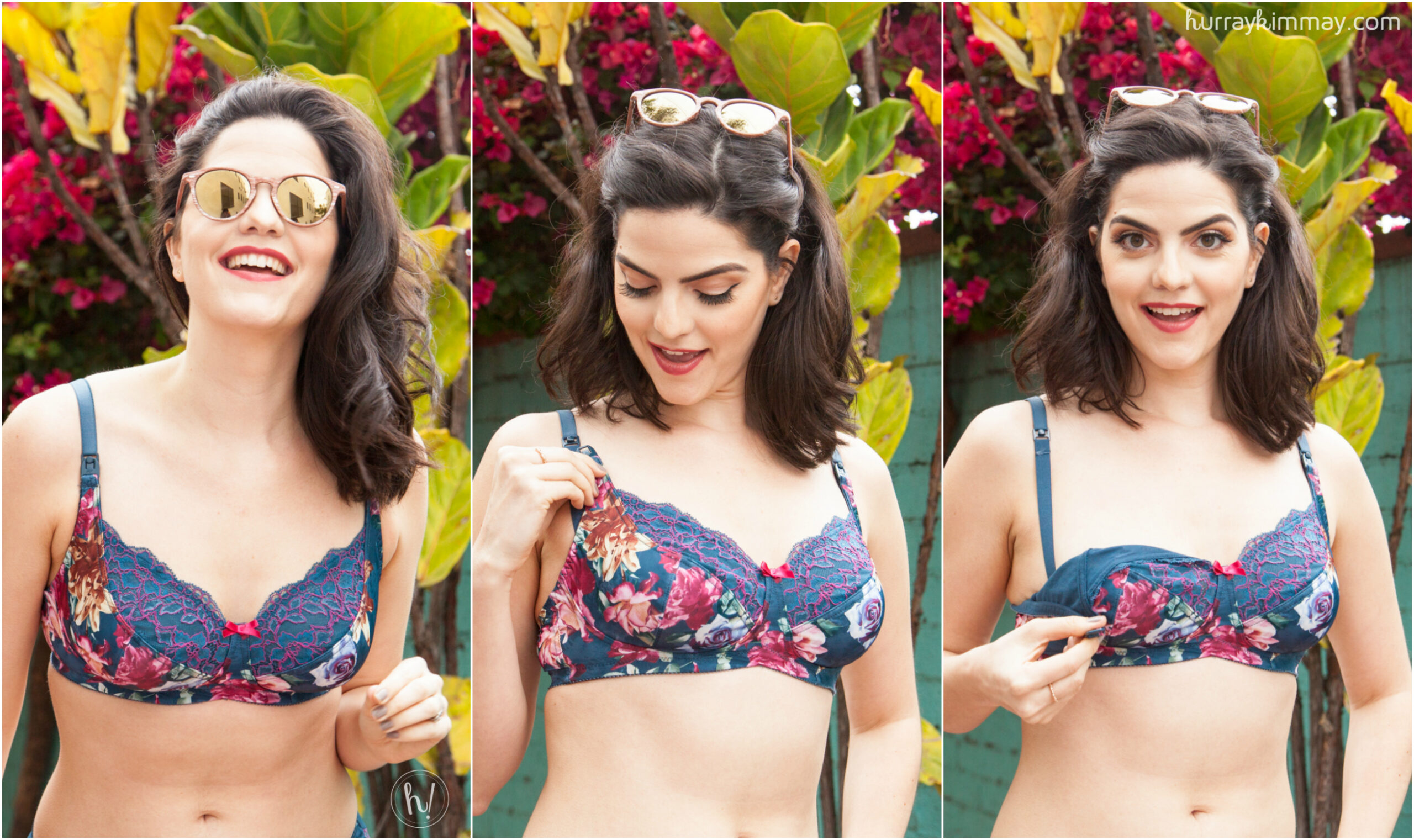 Style Notes: Can you believe that this gorgeous Florence Bra from Royce in size 32DD is a nursing bra?! Head's up, I am not nursing but I couldn't resist showing you how well this nursing bra fits, supports, and functions.  I'm crushing on the teal floral pattern, supportive seams, and flexible cup. Sunglasses thanks to The Gift Shoppe. Shorts thanks to Tobi. Makeup by Nina Arce. Photo by Becky Yee
Pregnancy and Nursing
In my many years of bra fitting, I have helped MANY pregnant women. And now several of my friends and family members are expecting or have recently given birth. I'm so thankful for the heads up on how pregnancy and nursing change the body for when/if my own time comes to birth a human into the world. Because WOW. Things change. Some of the most extreme changes happen to the bust and chest. Both your cup size and band size may shift dramatically during pregnancy (especially the first trimester) and nursing (especially right after birth). To support these changes (see what I did there?) investing in a few non-underwire maternity bras is a great choice. You can buy just a few at a time and check in on your size as your body continues to grow. And because these bras are wire-free, there's a bit more flexibility in fit than with an underwire bra.
Then, at around 30 weeks I suggest buying nursing bras that fit. Right after you give birth and the milk comes in, your bust will engorge. Have a few wire-free (and flexible cup) nursing bras on hand for then if you plan to nurse or pump. Then after a regular feeding or pumping schedule, your bust should go back to the size you were at about 30 weeks. Keep in mind every woman and pregnancy is different so these are good rules of thumb. In addition, your bust will fluctuate as you nurse and re-fill throughout the day, so that wire-free flexibility is key – and so is support! Your bust will be heavier than ever during this time, so don't skimp on support. Invest in some supportive nursing bras that fit well and feel great. Royce has a great range of wire-free nursing bras to try, and I especially think the special adjustable cup feature on the Blossom Nursing Bra is genius (and the soft material is great for nighttime sleeping and feedings).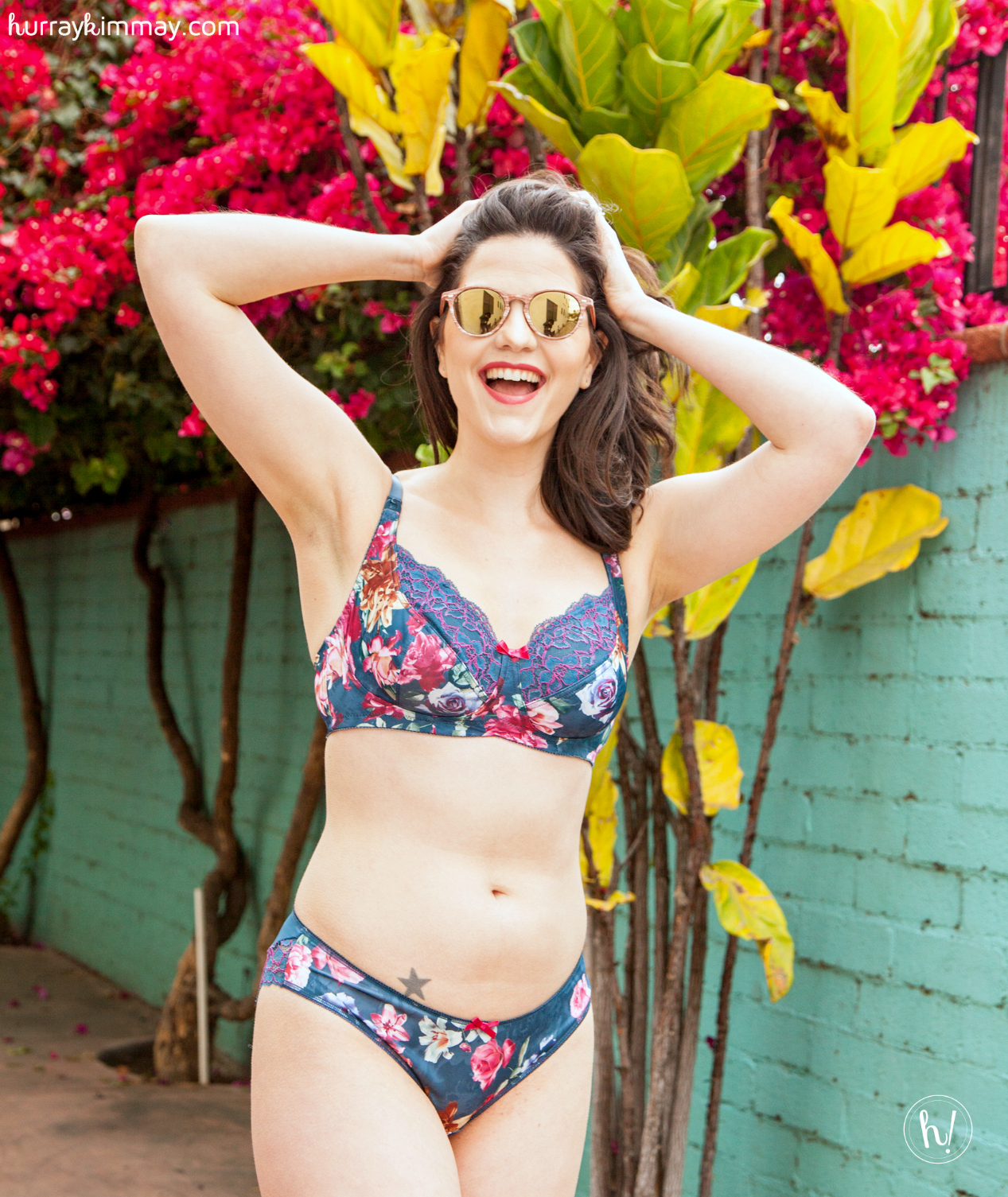 Style Notes: This stunning Florence Bra from Royce in size 32DD is a nursing bra for the woman who knows the importance of saying hurray for lingerie. Even though I am not nursing I felt like a million bucks in this matching set and am so happy to share this supportive, seductive style with my nursing friends. One big thing: it's available up to a UK H cup size! Sunglasses thanks to The Gift Shoppe. Shorts thanks to Tobi. Makeup by Nina Arce. Photo by Becky Yee
And, news flash, you don't have to skip style either. I practically knocked my photographer's socks off when I told her that I was wearing a nursing bra when we shot the Florence Nursing Bra in LA. It's gorgeous, supportive, and available for UK cup sizes D-H. A huge hurray from this bra fitter!
Sports
There are some great underwire sports bras out there. AND. If you're super active, participating in very flexible activities, or simply don't want to deal with an underwire while you exercise, I suggest finding a supportive sports bra without the underwire. One thing I suggest, too is making sure it's supportive and adjustable. Getting a great fit is key, so choose a sports bra that uses bra sizes and has an adjustable band and straps. Design and engineering are especially important if you're looking for maximum support. I've fit many people into the Royce Impact Free sports bras with great success. They're fuller coverage and supportive with a style for petite busts (A-D cup) and fuller busts (up to a UK K cup!). Plus they use a mix of soft cotton material and include special supportive features, like hooks and eyes, adjustable straps, AND seamed cup support.
First Bras
I distinctly remember my budding bust growing in while my body grew at an alarming rate. Young, developing bodies are constantly changing so it may be best to skip an underwire for your child or ward (that word makes me think old timey books!) when they're first starting to wear bras. Just like when you are pregnant and your body is changing and fluctuating quickly, it can be difficult to get an exact fit on a regular basis. The absence of an underwire can help you with some fitting wiggle room. It can also take a bit of getting used to – both having a bust and wearing a bra – so starting without an underwire is a cozy way to help a young person ease into this new body formation and undergarment. Royce has a line of Teen Bras for petite sizes. And if their bust developed quickly and they're ready for a larger size, try out the regular Comfort Bras by Royce, which offer a full range of bra sizes and styles without underwire – both with and without molding or padding. Some young people (ok and people of all ages, but especially younglings) prefer a little molding or padding as their budding bust forms and shapes, and for modesty.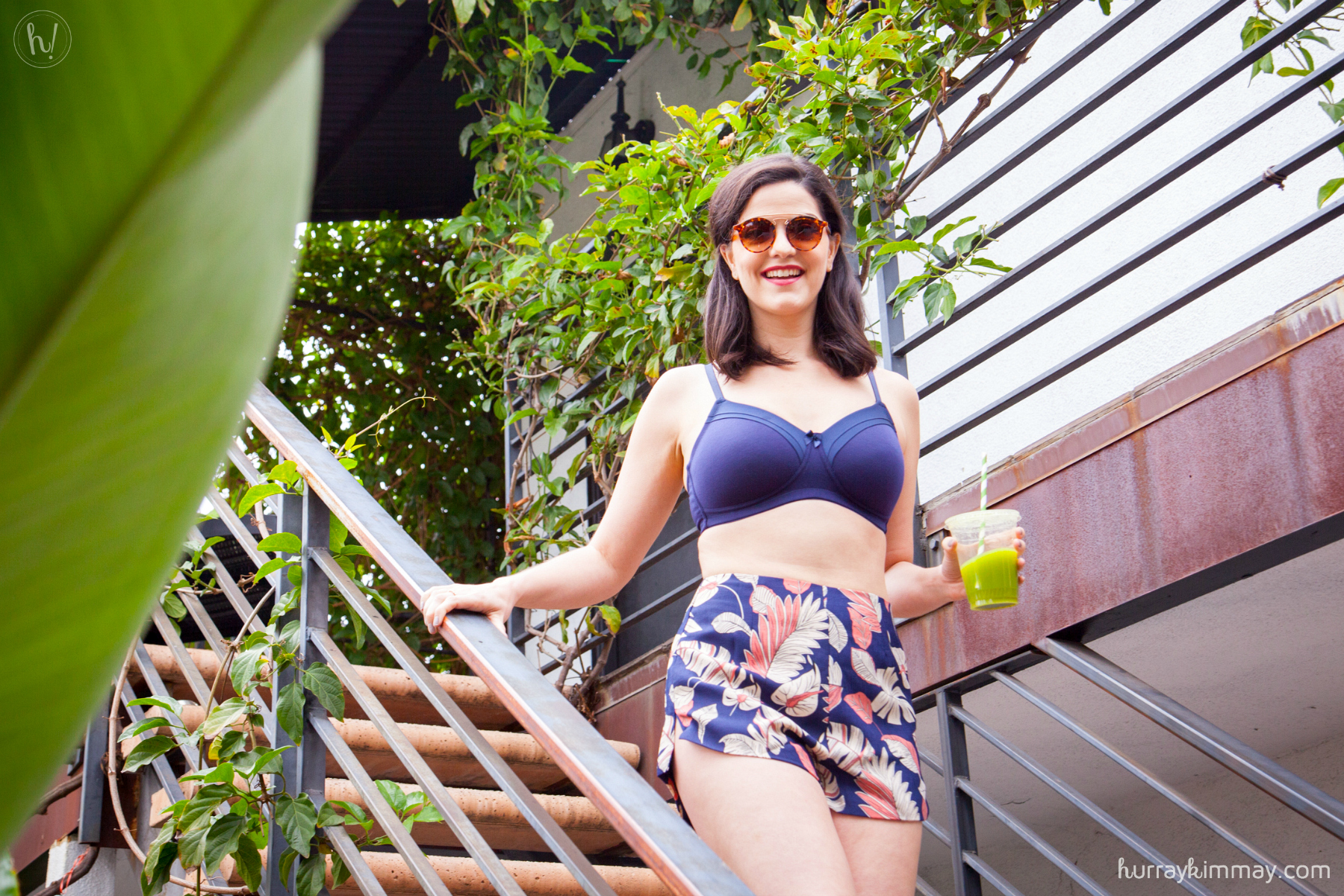 Style Notes: Wearing the Maisie Wire-Free Bra by Royce in size 32DD. This bra is SO COMFORTABLE. It is made of super soft material and has a cute little pleat detail (that lays flat) at the top of the cup. I love the side coverage on Royce bras and this molded (as in it has a thicker, seam free, shaped cup that molds your bust to its shape) is no exception. I am in love with this navy color but it also comes in other neutrals. Sunglasses thanks to The Gift Shoppe. Shorts thanks to Tobi. Makeup by Nina Arce. Photo by Becky Yee.

Anxiety or Digestion Issues
I am not shy (anymore) about sharing my experience with anxiety. One change I sometimes make during certain times of anxiety is switching from my usual underwire bra to one without an underwire. Because one of my symptoms of a panic attack is a tight chest and difficultly breathing, I appreciate the more flexible band and lack of firm underwire. I still value good support, though, so a non-underwire option with lift or shaped cups works best for me.
Similarly, if you experience painful digestion issues like GERD or heartburn, you may find comfort in a more flexible bra without an underwire. Keep in mind you may be tempted to loosen the band up if you have digestion issues. And while loosening it a bit is a good idea for some relief, don't go too big. If you do so, the band will just ride up in the back, causing your bust to fall down and right into your mid section. Eek! That is the opposite of what you want. A snug, wide band that hugs your body will keep the band in place, and your bust lifted and off of your tummy. Most of the Royce Comfort Bras are a great option if you want something wire-free during anxiety or for those with digestion issues.
Weight Fluctuations
Similar to the idea of the fluctuations that bodies go through during puberty, PMS, and pregnancy, weight gain and loss can cause your body and bra size to change. A bra without an underwire is a great "transition bra" option while you're actively losing or gaining weight because it can more easily accommodate size changes than a bra with an underwire. Keep in mind, though, you'll want to keep checking in on your size and the fit of your bras as your body changes to make sure you're getting great support.
Ribcage Shapes
There are certain body types that may not mesh well with underwire bras, mostly including those with certain ribcages. For example, if you have a sunken ribcage, or "pectus excavatum". Or if you have flared ribs, an extended rib cage, or are barrel chested and your ribs extend further out than most. Remember, I'm not a health professional so talk to your doc. And also remember, you are no less or more lovely based on these body shapes. The key is to recognize if the pain you feel when wearing an underwire bra is because you need a style update or to work with a bra fitter, OR if your body type and underwire bras don't mix well. The good news either way is that a well fitting non-underwire bra can provide great support and comfort. Hurray!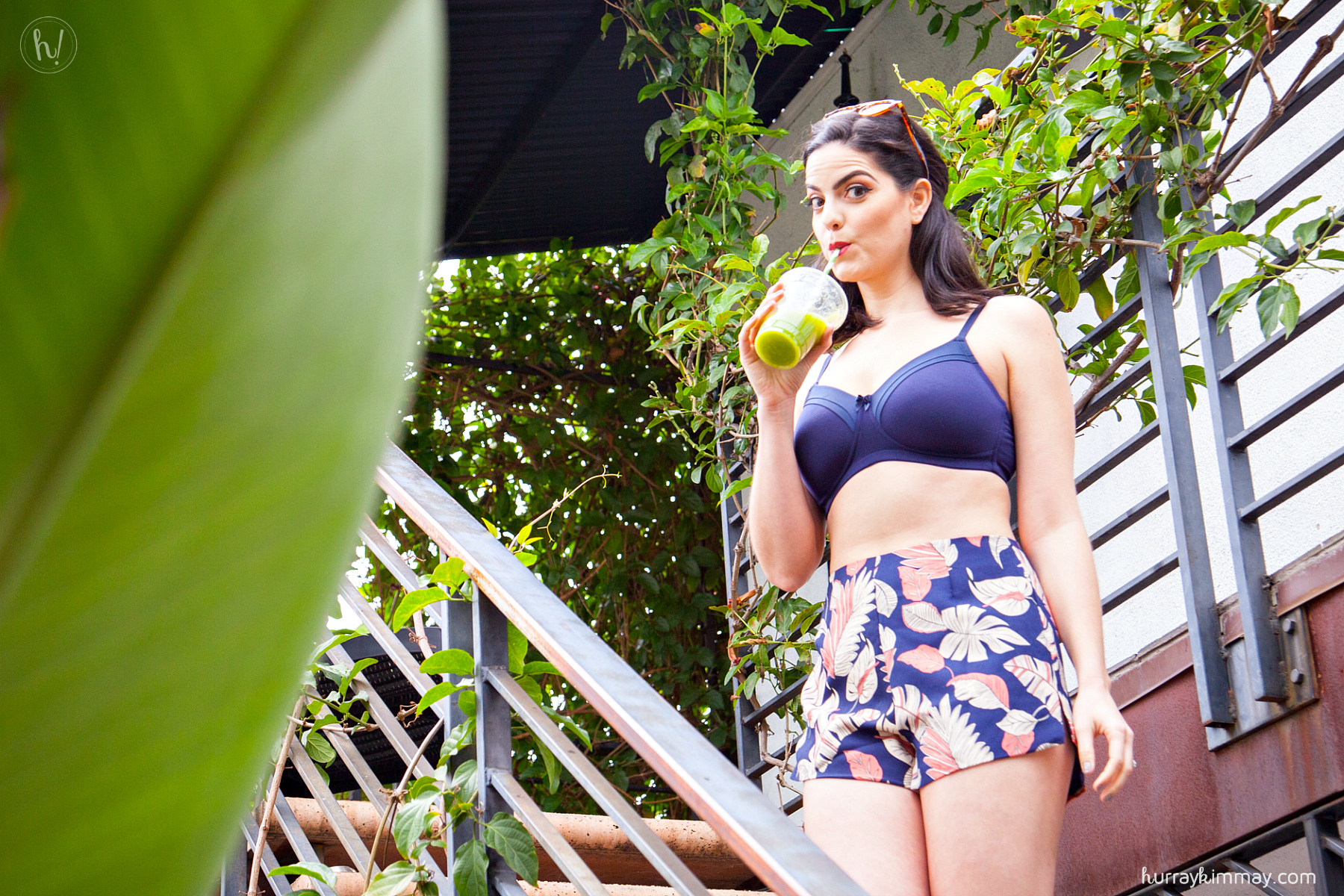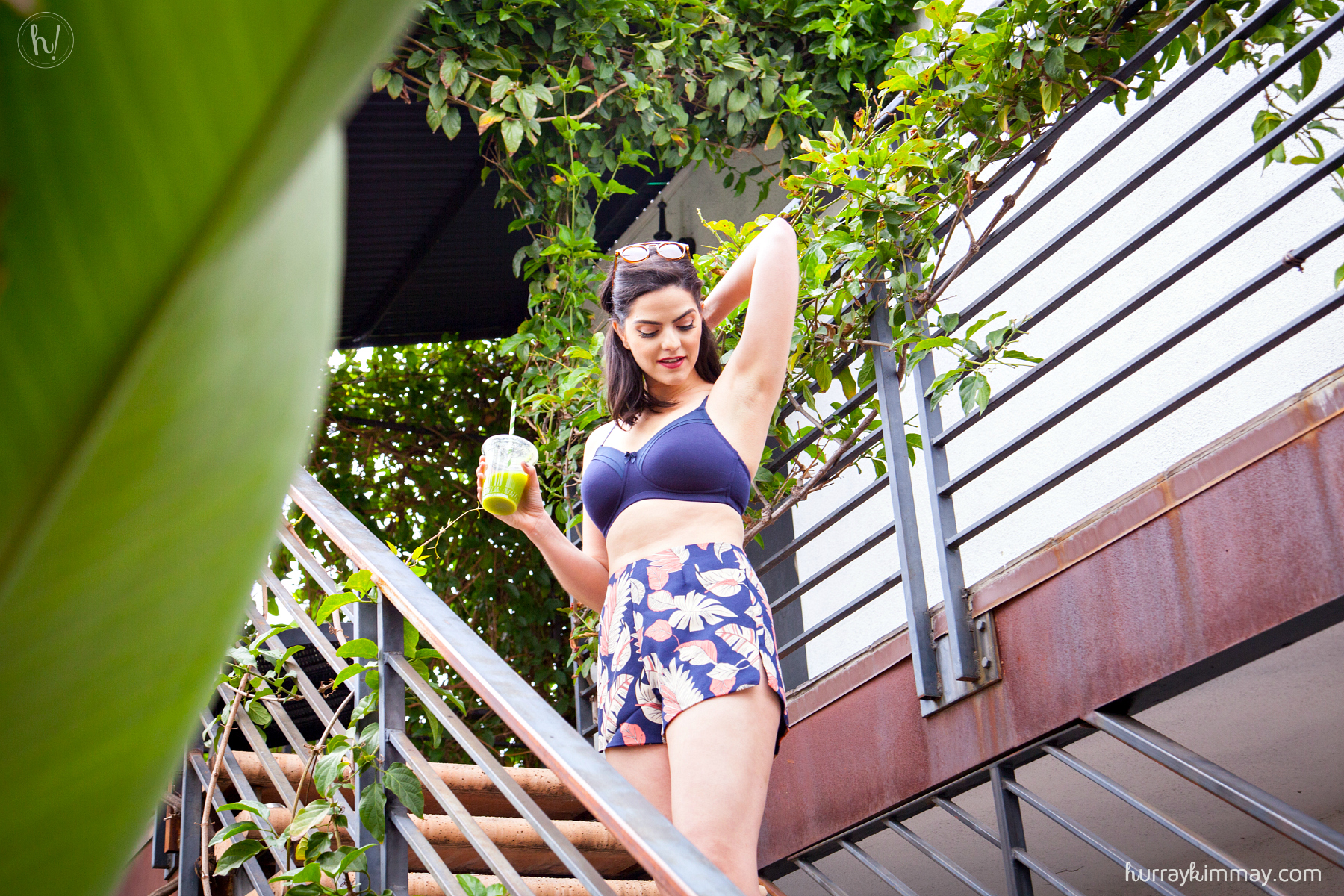 Style Notes: Wearing the super comfortable and soft Maisie Wire-Free Bra by Royce in size 32DD. This cozy and smooth wire-free bra is fab for everyday wear! I am in love with this navy color (as a cool alternative to black) but check out the other neutral colors. Sunglasses thanks to The Gift Shoppe. Shorts thanks to Tobi. Makeup by Nina Arce. Photo by Becky Yee.
Everyday AKA Whenever You Want
Let's be clear about this: you can wear a wire-free bra whenever you want! If you like the support, style, shape, and comfort that you're getting when you go wire-free, go for it. A favorite non-underwire bra or two can be incorporated into your regular bra rotation, for sure. As long as you're wearing a size and style that fits well and helps you feel you're best you'll be on your way to saying hurray!
***
Your Turn: Have you tried a wire-free bra before? What did you like or not like? How can I help you? If you haven't tried a non-underwire bra before, how can you incorporate them into your bra rotation? Do you know someone who would benefit from one of the styles seen here? Send it to them! Share the knowledge you gained here and help another person say hurray!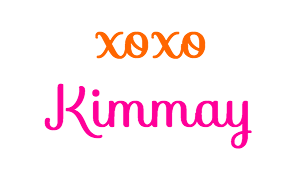 Credits: Makeup by Nina Arce who is an ahhhmazing makeup artist in LA (and my beautiful prima!) The images in this blog post were taken by my travel buddy and fab photographer Becky Yee and (as always) there's ZERO airbrushing to my body and face. That means what you see is what you get. I believe that beauty is found inside, outside, and underneath™ and YOU and I are beautiful exactly as we are. Hurray! Sunglasses were provided by The Gift Shoppe. Several clothing items were provided by Tobi.
Sponsor Spotlight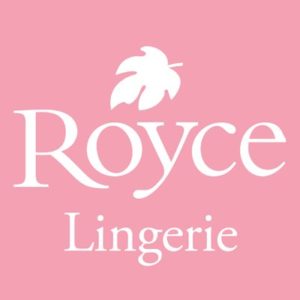 Hurray for Royce! I've been fitting people into this UK brand for many years now. They are a family owned business and I have met several people in their company personally. I'm happy to announce that besides creating great undergarments, they are such dolls to work with and to know!
Royce only makes wire-free bras. Yep! They are experts in this kind of bra. And they make non-underwire bras for just about every level and stage of life and breasthood. From petite to fuller figure, from AAA cup to L cup, from first bras to maternity and nursing bras to mastectomy bras and more. And while some of their best sellers are seamed and a little old fashioned (which the retro-pin up in me loves) they also have a fab offering of more sleek, smooth, or modern styles (which the 2018 business owner and world traveler in me loves), including molded or padded or unlined.
Royce Fit Tips
Along with some style tips and info throughout this post, below are my fit tips for the wire-free bra styles you see me wearing in this blog post. Keep this info in mind when shopping for Royce bras, plus my Bra Fit Tips. Remember that every brand and bra fits differently, so trying it on and adjusting yourself and the bra will help you determine if it's a good fit for you.
Royce uses UK sizing, which means their cup sizes starting at DD vary from American sizes. That means they carry DD, E, F, FF, G, GG, H, etc. That means that after converting a cup size you may wear a "smaller" cup size letter in a UK brand than in a US brand. To be honest, there's a lot of debate on exactly how UK sizing and US sizing match up, so if you have questions just ask.
What sizes I wear in Royce: For reference, when these images were taken during my Hurray Vacay in LA I measured 29″ underbust and 35.5″ bust and I'm wearing a 32DD in the Royce bras you see here. My bra band starting points are 30 and 32, and I went with the 32 in Royce. I find them to be a touch on the firm or snug side. Their sports bras, btw, are SUPER firm in the band. You may want to size up in the band (and then down in the cup to remain the same.) I also have 38″ hips and I'm wearing a medium in the bottoms. I think the small could have fit but I prefer my bottoms not to be too small, low, or tight.
PS: All adult Royce bras come with four hooks and eyes on the back, instead of three. This is super helpful so you can get the right, supportive fit for the band – which provides 90% of the bra's support. It will also help you hold on to your bra longer (since after it stretched out and on the tightest hook it's time to say goodbye.) And because you can adjust it in and out so much, it's great for those who are fluctuating in sizes.
How to try Royce in person: I love to suggest to shop for bras in person so you can make sure you're getting a great fit and like the shape and feel of each item. Check out the shops that carry Royce bras including over 100 shops in the USA! Keep in mind that different stores often carry different products so call ahead if there's a particular style or function for which you're looking.
How to buy Royce online: You can buy Royce online through their e-boutique. They have a lot of great info and their full range available! Currently, the prices are in pounds, so here's a handy currency converter for you. They also ship from the UK and any returns would have to be sent back there, too. If you want to purchase from an online shop in the USA that carries Royce instead, try out these suggested by the company: Her Room, Classic Shapewear, Linda's Online.
Connect with Royce
Here's their official bio: Established in 1991, Royce Lingerie Limited is the UK's only dedicated wire-free bra specialist for every woman to wear every day; for teens, for larger cup sizes; for women who have undergone surgery, and for pregnant women and nursing mothers. Royce's styles are designed to be beautiful whilst offering excellent support. Royce Lingerie is available from hundreds of retail stockists worldwide, as well as online. The company offers a choice of styles in a range of colors, prints and fabrics, in sizes from AAA cup right up to an L cup.
Website: www.royce-lingerie.co.uk