Meet Suzette. Suzette and I are "primas". What that means, in Spanish, is cousins. But we didn't meet each other until we were both adults. You see, our parents are actually first cousins and in adult years lived far from each other. Suzette's last name, and my maiden name, Arce was not very common where I grew up in Western NY state. I had never met another Arce that wasn't related to me. Then one day I was reading mine and the other names on the Dean's List at my (very small, mind you) college in Manhattan and saw "Suzette Arce" printed below my own. Wow, I thought. What are the chances? What are the chances, indeed. That lovely Dean's Lister turned out to be the sister of one of my "distant" cousins who my first cousin had made friends with and had recently introduced me to. Our family is vast and spread out and Suzette and I were attending the same college and had no idea!
After our brief brush as classmates, I have come to know Suzette better. She is vibrant, joyous, funny, generous, loyal, and takes no sh*t from nobody. She is fierce and bold and powerful, with a layer of loving kindness. This unique blend of fire and sweetness is so Suzette. What has most impressed me with Suzette is her commitment to helping and encouraging others to be better citizens, and her bravery to start with herself. She is willing to put herself to the test, even when it's scary. Her participation in this project is no exception. She was admittedly very nervous about appearing in her underwear right before our shoot. And I'm so thankful that she chose to show up anyway to share her story and her numbers.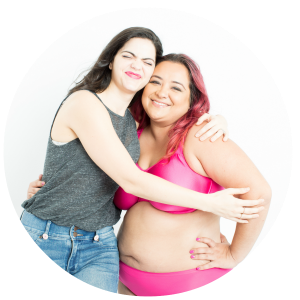 One thing you may notice about Suzette is her full bust. Women with a full bust have made up a majority of my past bra fitting clients. Mostly because some of the specialty shops in which I worked were the only destination where these women could find full bust bras in person. When mainstream department stores and bra brands stop at a D or DD cup, and you wear a G or more, it is easy to feel like you are "other", "too much", "different", "too big." It's been my extreme pleasure to help these beautiful people by introducing them to the concept of just how vast the bra alphabet really is (up to N and beyond), what their current sizes really are, just how many brands and styles cater to their needs, and just how great they can feel. I have said this before and I am not exaggerating: it's life changing. Our breasts guard our heart, and learning to love, support, and adorn that part of the body opens gateways to other forms of happiness and love.
Suzette's story includes her bust and underbust measurements, and her bra size – just like every More Than My Numbers story. It also includes her story around her financial numbers, and what it felt like to feel behind, or uninformed, or lost. If you've ever felt like it's just too much to get to know your numbers – bra size or finances or otherwise – you are not alone. Read her story below, and learn how you can join us to say: "I am #MoreThanMyNumbers".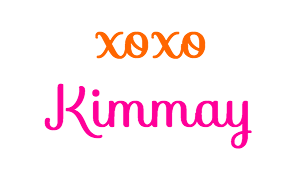 Name: Suzette Arce
Age: I turned 34 on September 12th
Hometown or background: West Hempstead, Long Island
Job or other info: Customer Service
Where can we connect with you?
On Instagram and Twitter: @chickadeesuzy
On Facebook: facebook.com/suzetteadriana1
Q: What made you decide to share your numbers and your story in the More Than My Numbers project?
A: First, I believe in my cousin, Kimmay, and her mission to empower women through education. I wanted to show my support. And for me, I just wanted to "walk the walk" instead of just "talking the talk" when it came to loving and accepting my body exactly as it is now. I've always preached body positivity and acceptance in general and this was my first real opportunity to promote that in a real visible way.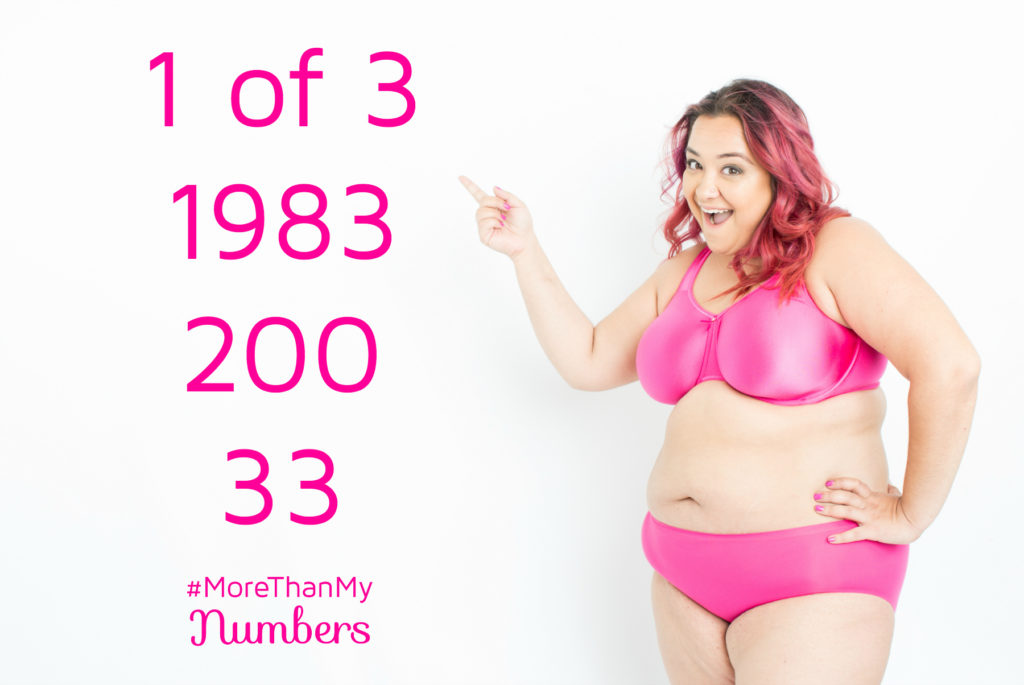 Q: What are some numbers you want to share? List them out!
A: 1 of 3, 1983, 200, 33
Q: You said in the video that your financial numbers are something that defined you or held you back in the past. Tell us about that?
A:  When I was younger, I didn't focus on how the decisions I was making with my money would impact my life. I didn't think about things like savings, or my credit score, or my retirement. As I got older I started to feel like I was behind the eight ball. It felt overwhelming to tackle on my own so I just kind of put it out of sight and out of mind. Eventually, I'd tackle it. That lack of financial clarity made me feel out of control of my own life.

Q: How do you think focusing on your number(s) affected you the most? What did it stop you from doing? How did it make you feel?
A:  I found myself comparing myself to others. I'd look around and see my family and friends investing in their future, buying homes and cars and saving for a rainy day.  And it made me feel embarrassed and a little silly that I didn't have the confidence to even join the conversation. They all just seemed to have their stuff together. And I didn't. Not confronting my financial situation head on stopped me from planning for my future. I thought I was living in the moment and embracing the present when what I was really doing was letting fear and ignorance rob me of thinking of the future I wanted for myself.
Q: What would you say to younger you, if she came to you and said she was worried about that number?
A: Stop procrastinating! I know you think you have all the time in the world but if you want to live the life you've imagined for yourself you need to start now. You don't have to make a million dollars or be a math whiz to feel financially secure. It's just about getting the information, making a plan and sticking with it. Don't be afraid to ask for help! There are so many women in your life there to guide you and encourage you. Whether it is asking someone to review your resume or asking for advice on how to negotiate a raise or anything else. Stop comparing your journey to someone else's. It's never too late to take control of your own future.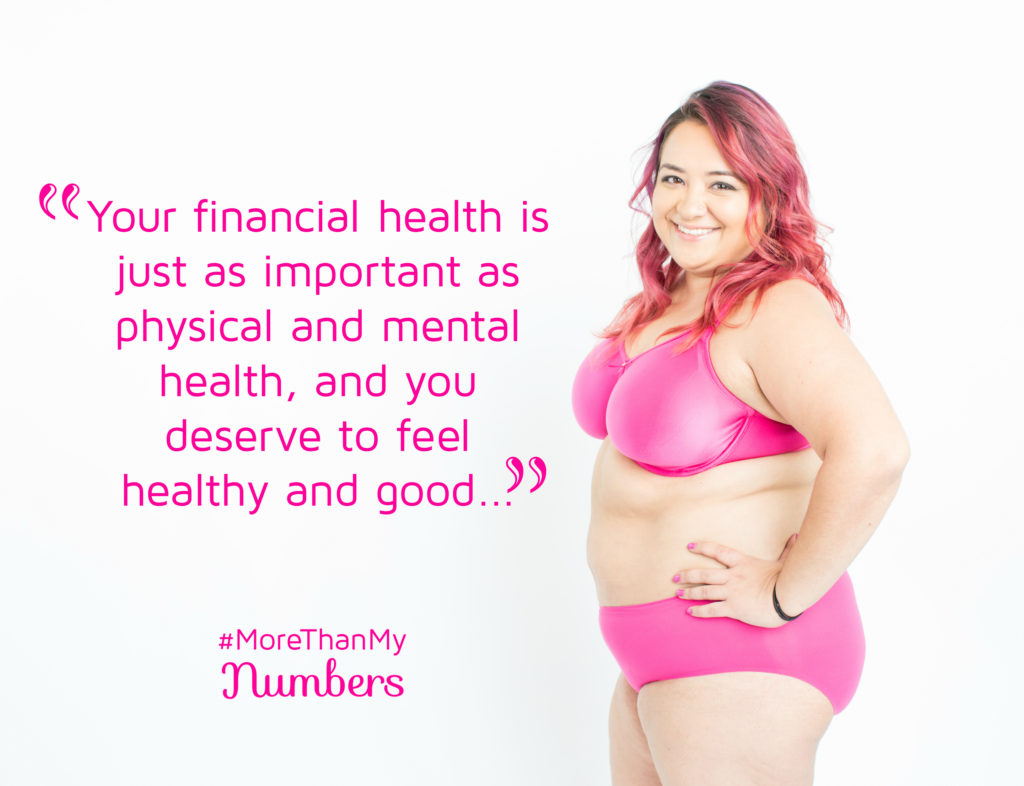 Q: What is your advice to women who may be on a similar journey to you?
A: Just get started. Don't waste any more time. Your situation may not even be as bad as you've built it up to be in your head. Start small and check your credit score. Think about the future you see for yourself. Set a small goal and save till you get it. Make your finances a priority in your life. You're worth it. As women, we tend to feel guilty when we put ourselves first. But we need to take care of ourselves. Your financial health is just as important as physical and mental health and you deserve to feel healthy and good about the decisions you're making and how they impact your own life.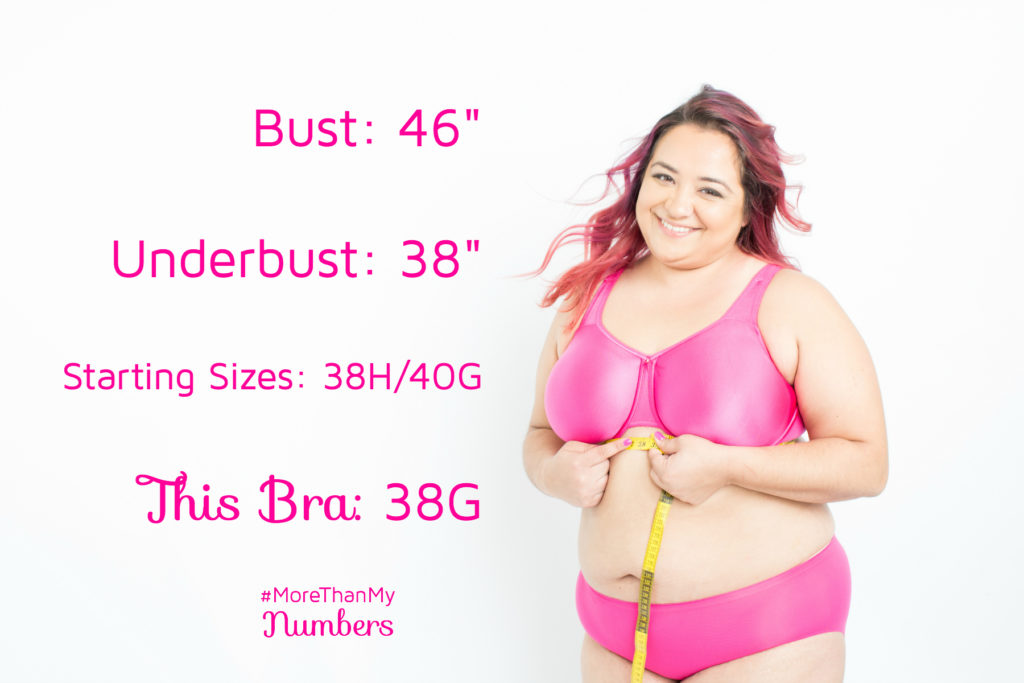 Q: What is your relationship with your bra size? Tell us your bra story!
Underbust: 38″
Bust: 46″
Bra size starting points: 38H and 40G (find your own here)
Bra Size in the video: 38G in a Wacoal Bra
A: It's been a journey but I've really come to love my breasts and my size. Finding a bra that made me feel as confident on the outside as I had learned to feel on the inside was hard. I've always had a large chest and I could just never find something that was both sexy and supportive. And who has the time to try on a million bras? So I just wore the ones that I thought fit well enough down to the bones. After meeting with Kimmay, it gave me a great starting point to start to understand my actual size and what works best for me. So I feel more prepared for when I do go out bra shopping.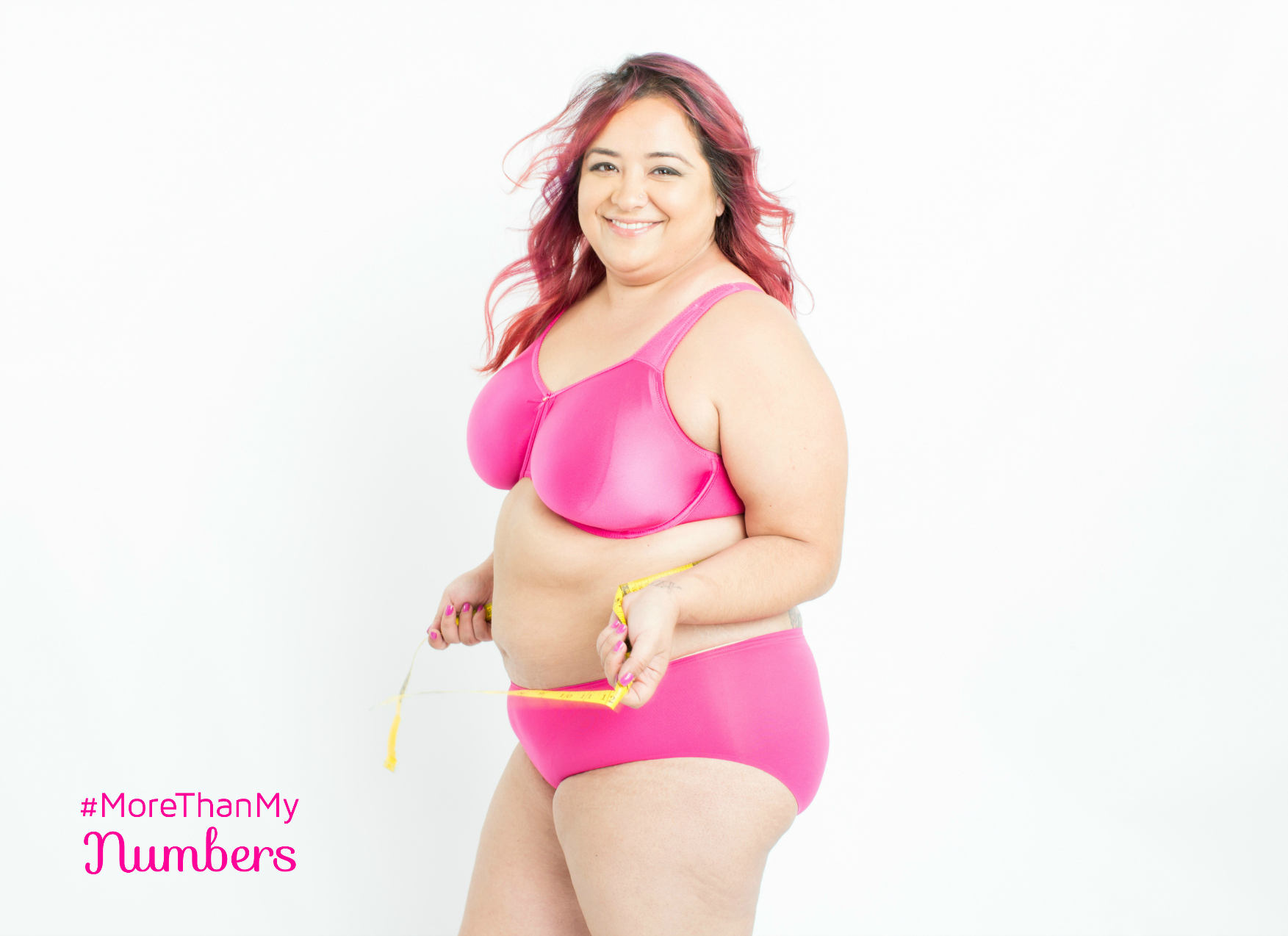 Q: That gorgeous hot pink bra you're wearing is pretty hot. What do you like about it? Would you normally try something like this?
A: I love the color! It's bright and pink and bold… just like me! I feel supported and sexy which was surprising since it is full coverage. I'm so used to thinking that cleavage equals sexy, so it was nice to be in something that made me feel that way without necessarily having to have it all hang out – so to speak. (Try the style Suzette is wearing here.)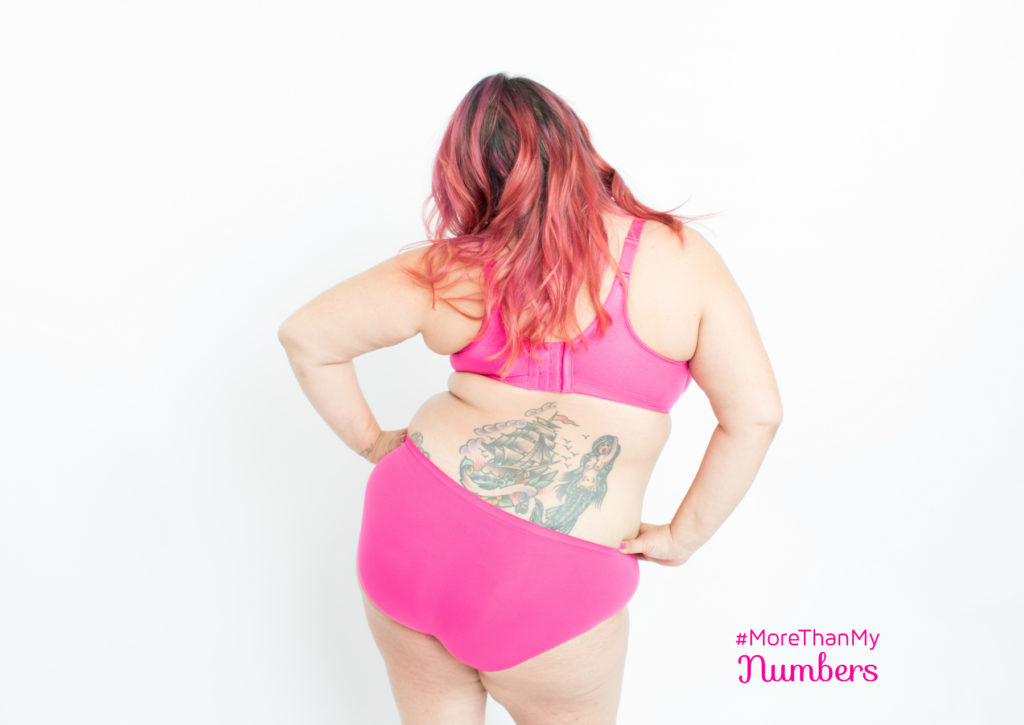 Q: Why do you think it's important to not let numbers define you? What's possible when you let go of their definition?
A: Our age, our weight, our salaries… so many numbers swirl around us every day and it is so easy to only see the numbers and not the person behind them. Letting something define you is a deterrent to growth, because it's easier to go with what you know than to try to progress.
Q: What role do you think numbers should play in our lives? How do you strike the balance somewhere between ignoring them altogether and focusing all your attention on them?

A: The numbers that impact our lives don't necessarily have to have a negative connotation. As long as you use them as information and not as a definition to who you are.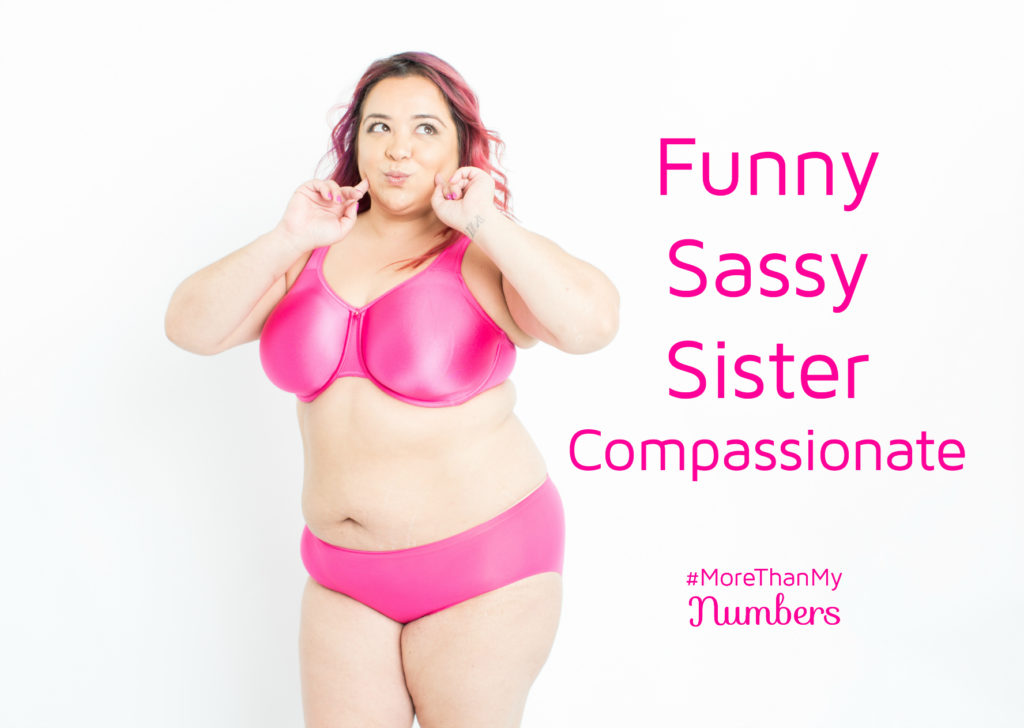 Q: What does define you – who are you to the core?

A:  The things that define me are the things about me that will never change. I am a daughter, a sister, a cousin and a friend. This is who I am at my core. Someone who loves their family and friends and would do anything for them. I am funny and kind and sensitive. This is who I have always been and who I hope I will always be.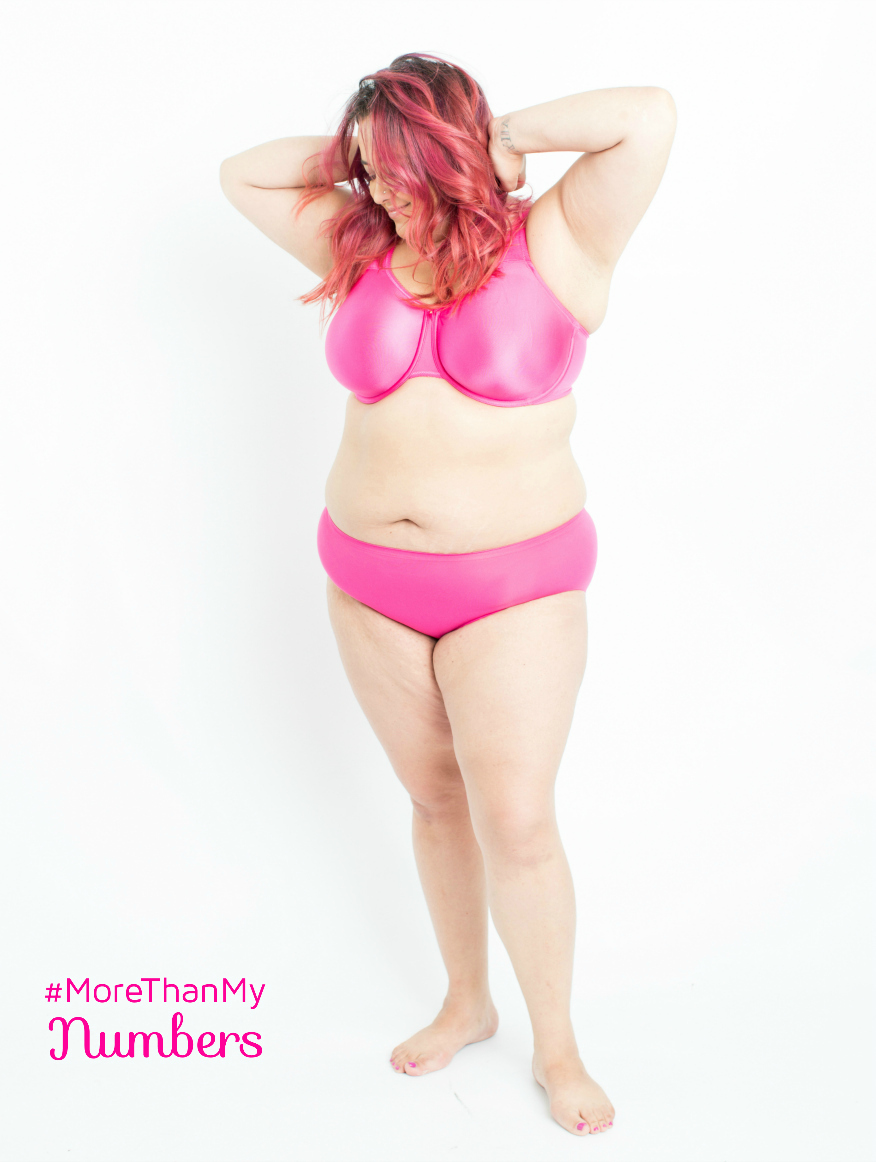 Q: Who inspires you?
A: My mother inspires me every day. She always carries herself with such a timeless elegance. Even though we are so different physically, with her being very small and petite, she's always taught me to love myself and to not focus too much on trends or on other people's opinion of me. Fads may come and go, but being kind and nice never goes out of style.
Q: What makes you say hurray?
A: Seeing women supporting each other in their growth and journey always make me say Hurray! Seeing women love themselves fully gives us all the motivation to love ourselves a little more too.
***
Your turn: Can you relate to Suzette's story? How have you let numbers define you in the past? What numbers can you choose to use as information but not as a definition? Have you or someone you know experienced a financial wake up call or difficult situation that they are putting off because of fear?
Have you found your bra size starting points? What loving steps can you take to say hurray? What inspired you about Suzette's story? Journal, brainstorm, and share with us!
Want to get involved and tell the world "I am #MoreThanMyNumbers", too? Join us! Learn more about how you can get involved here.
***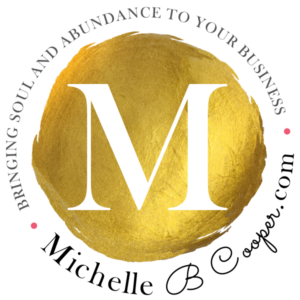 Suzette's story was made possible by Michelle B. Cooper. This "money rockstar" mixes soulful guidance and rockstar attitude to empower women to bring abundance into their lives – especially money. Here's her story:
Growing up on the West Coast of Canada, Michelle learned at an early age that money equaled hard work and sacrifice. As she watched her father and brothers work physically hard to earn money in the commercial fishing industry, she adopted that same attitude. It has to be a struggle, there has to be sacrifice – and if it doesn't feel that way, well damn well make it feel that way – so she became an over- achiever.

Justifying her paycheck by working long hours, dedicated to her job, over-delivering for her wages – well that only gets you so far. The same became true when she started her own business – those limiting beliefs kicked in and she found herself in the same position but with herself as the "boss".

It became clear to Michelle that there was a missing piece to this puzzle of money – and it was about more than the numbers. She found herself creating the most amazing strategic financial growth plans for her clients but often that didn't matter because their own limiting beliefs took over and they continued to struggle. This is where self-discovery kicked in for Michelle. She spent years learning about limiting beliefs, meditation, trust, intuition, spirituality and all the practices that go alongside the tangible, practical skills of money management to support growth and abundance.

And this is where the magic happened. Michelle realized that she had a unique insight and ability to marry the masculine and feminine energy of money and support people to bring all kinds of abundance into their lives – especially money. This felt like an incredible gift she had been given and she had a responsibility to share it with the world.

Michelle Cooper is a powerhouse leader who inspires women to make more money and create change in their business. Michelle has worn many hats in her career, using her accounting designation to facilitate working around the world in finance and business development from London to Bali.

Adventure features highly in her life and business – this gal's a risk taker. As an author, speaker, coach and business owner, her goals are to motivate others to pursue their true passion, manifest their dreams and execute their vision in order to create the life they love living. Michelle loves travel and all the richness it brings to our lives.

As a wife and mother, she understands the juggle that women in business do on a daily basis and believes that self-care must be a priority and can become your hidden super power in business. By building a circle of strong, supportive business besties, women can rise up and take on the world!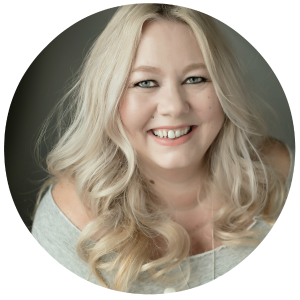 When I asked Michelle why she wanted to support this project:
I strongly believe we are all more than our numbers and this world needs numbers of all sizes. I want to support people who are doing good things in our world because when good people are doing "their work" and have money, our world will change. And our world could use a little changing.
To connect with Michele:
***
Credits: The photos of Suzette were taken by Laura Boyd of Own Your Sexy with zero photo shopping, airbrushing, or editing of Suzette's beautiful body. Hair and Makeup by Zulieka Acosta. The video was filmed and edited by Next Round Productions. The More Than My Numbers project was created by Kimmay Caldwell of Hurray Media for Hurray Kimmay.
Want to join us? Here's how.
Save
Save
Save
Save