Your strapless bra is more than just a strapless, my dear. It never ceases to amaze me how many women don't know the power of a strapless bra and the multiple uses it can have in your wardrobe. Sure, a strapless bra may be made to be worn without straps, but there are some functional and fashionable reasons to wear it with straps. Get ready, it's Hurray for Four: Ways to Wear a Basic Strapless Bra!
The truth is, if your bra fits well, you shouldn't be relying on the straps to do the heavy lifting, anyhow. But that doesn't mean every bra can be worn without straps. Strapless bras are specifically designed to stay in place without the use of straps. Sometimes that means they have a higher center gore that tacks against your body, or are made with a firmer material to hug your body, keep its shape, and stay in place.
You may want to attach the straps to provide a more secure, lifted, or comfortable fit. Or, you may want to for fashion purposes. Totally up to you, girl. As long as the strapless actually fits – it's a-ok with me to wear it with straps when you need to. I suggest, however, not to make a habit of wearing your strapless bra for outfits that don't require it. You'll end up stretching out the band and putting a lot of wear and tear on the bra. Then, when you REALLY need it as a strapless … oops! It's dead. So make sure you're investing in an awesome bra wardrobe that fits your needs, including convertible or racerback bras that may do the trick without being a strapless.
Strapless bras typically come with detachable straps. This makes a strapless bra super convenient for several outfits! These straps can attach to the bra by inserting the hooks on the strap into a sleeve on the inside of the bra band in the back, and bra up in the front. On a basic strapless, there are four sleeves on the bra, one on each cup, and one one each side in the back.
With those four sleeves, the straps on a basic strapless bra can convert to be worn as a strapless, halter, criss-cross, and with both straps. Keep in mind, there are some strapless bras that have more than the four sleeves, which allows you to wear it many more ways. Hurray!
Below, I'm wearing one of my favorite strapless bras, the LeMystere Soiree strapless bra in a 32 DD/E. It's available in sizes 32-40 bands, and B-G cup sizes. I've fit many women into this bra – it's a personal favorite! The straps for looks 1-3 came with the bra. The chain straps in look #4 are a gift from a friend.
1: Strapless
To get this look: Simply take off the straps of your strapless bra. Hurray! (Pssst store your straps in a safe place, like an accessories box in your lingerie drawer, so that you can easily find them when you need them later.)
You can wear this under:
Any strapless blouse or outfit, including bridal gowns, as long as the back is straight across and doesn't dip low.
Tops with intricate cut outs in the shoulder or décolletage area.
Tops that are cut in in the front near the armpits or bust. On most bras, where the strap attaches to the bra in the front will be set out too far and will show your straps.
Spaghetti strap tops and dresses
One shoulder gowns or tops
Cut out shoulder tops
Style note: Over my LeMystere Soiree bra, I'm wearing a dress with a sheer top from Tatyana boutique and vintage clip on earrings.
2: Halter
To get this look: Completely detach one of the straps from your bra. Make the other very long. Attach one of the hooks to one of the sleeves on the front of the bra. Then, wrap the strap back and behind your neck and attach the other hook into the other sleeve on the front of the opposite side of the bra. Adjust the strap to a comfortable and secure length. Hurray!
You can wear this under:
Halter tops, dresses, and gowns
Backless dresses that have a full neck
Style note: Over my LeMystere Soiree bra, I'm wearing a halter dress from Tatyana boutique and vintage clip on earrings.
3: Criss-Cross
To get this look: Lengthen both straps as far as they will go. Attach the hook of each straps into the front sleeve on each side of the bra. Then, instead of simply attaching them straight back, attach the end of each strap into the hook of the opposite sleeve on each side, creating an "x" with the straps. Adjust as necessary for a secure and comfy fit. You may want to do this without the bra on, and then put the bra on over your head and fasten the bra in the back. Or you can ask a buddy for help attaching the straps. Either way, double check that the straps are not twisted. Hurray!
You can wear this under:
Racerback tank tops or dresses
Tops with a slightly cut back
Style note: Over my LeMystere Soiree bra, I'm wearing a tank top from Old Navy and jeans from NY&Co.
4: Straps 
To get this look: Attach the straps that came with your bra, or find a pair of clear or decorative straps! Use the instructions provided with the straps to attach them into to your bra.
You can wear this under:
Shoulder cut-out tops
Strapless dresses and tops
Halter tops and gowns
Racerback tops and dresses
Strappy dresses and shirts
Style note: Over my LeMystere Soiree bra, I'm wearing The Fifth Label Black Abstraction Knit Sweater and a pair of chain straps.
Strapless! Strapless! Get your strapless bra, here! Looking for a strapless bra that actually supports, shapes, and stays in place? I got you, girl. Don't miss my round up of the best strapless bras for every size bust! And if you need extra help, you can always check out my Top 5 Bra Fit Tips, and book a bra fitting with yours truly,
Your turn: How do you wear your strapless bras? Did you ever think about using the straps? Have you found comfort and support in your strapless bra? If you had a great strapless bra, what style of clothing would you love to wear? Leave a comment here or send me a tweet!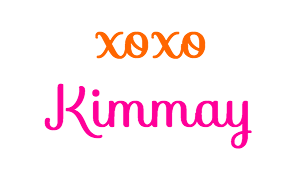 PS: As always, my body and face are not airbrushed or photo shopped. I keep it real, because real bodies are beautiful bodies – rolls, cellulite, stretch marks and all. All photos by the fabulous Corinne Louie.