I'm officially on my #HurrayVacay – a 17 day trip in Mexico and Florida. Because I will be traveling for so long, and am working on campaigns for Hurray Media clients, my suitcase was PACKED to the gills. In fact, I had to buy a larger suitcase. I'm typically a carry-on only kind of gal, but this long of an adventure called for more room. I've learned a lot over my years of traveling and in the undergarment and swimwear world, and I'm sharing four of my favorite packing tips. Here is your next Hurray for Four, and this time it's four of my favorite Lingerie and Swimsuit Packing Tips.
Psst! Some of the links in this article are affiliate links or a brand partner. As always, I only share my honest opinion to help you say hurray inside, outside, and underneath™!
1. Plan out your bras and underwear
When packing, I like to lay out my outfits on my bed. If I'm wearing the same pants with two or three tops, I lay those together. I even layer on the jewelry I may be wearing with it. It really helps me see where I can mix and match, if I have the right outfits for certain events, and (I am going to say, MOST importantly) what bras and underwear I need to pack. I'll take inventory on the colors, cuts, and materials I'm packing, and then grab the undergarments I'll need to go underneath. Doing this has totally saved me so many times! I almost forgot to bring a strapless bra for one of my favorite vacation outfits once, or seamless underwear for a new skirt. Plus, I can see if it's possible to bring a convertible bra that will work with more than one outfit, so I don't have to bring as many bras. Hurray!
2. Stack your molded bras and bikini tops
Once you've planned out your undergarments for your trip, be sure to leave room for them in your suitcase. It's super important to never fold one molded cup into the other. Doing so will dent one cup, and ruin its shape. (Find out more about molded cups, if you're not sure exactly what it is.) Instead, stack your bras, one behind the other. (psst! This can also be done in your bra drawer!) Carve out a spot at the top of your suitcase so the cups won't get crushed, and roll up a tank top or socks to stick inside the cups to help maintain their shape. You can also use a special case, box, or other protective container. Find out more about storing your bras at home and on the go in this video I made with Linda's.
PS: the same rules apply for molded bikini tops! I love to wear cup sized, molded, underwire bikini tops from Panache or Cleo by Panache. To help them keep their shape, I stack them along with my bras.
3. Bring more than one swimsuit
If you're going to a warm weather location and plan on spending time at the beach or pool, packing more than one swimsuit is a must. I am lucky enough to bring along 9 swimsuits on my #HurrayVacay trip from Anita and Panache (you'll see them soon), and I certainly plan on wearing every. single. one. They are just THAT cute, and I can't wait to wear them.
Poolside fashion show aside, I suggest that you bring at least 2-3 swimsuits. Here's why: If you hit the pool in the morning, then break for lunch, and go back in the afternoon, then have a dinner break, and then hop in the hot tub… that's three swimsuit wearing opportunities a day, right? And swimsuits don't usually dry super duper fast. I don't know about you, but I haaaaaate putting on a wet swimsuit. It gives me the willies! So do yourself a favor and bring a few to switch it up. Plus, you'll give yourself a fun style option so you can say hurray that day! Need help picking out a swimsuit that makes you say hurray? Stay tuned to my #HurrayVacay posts – I've got a good one coming up. Or check out this tip from last year's Hurray Road Trip on finding two piece confidence. I think you'll love it!
4: Pack soap
OK so this one sounds weird, but it's really important for a few reasons.: I always pack a little sample or travel size of delicate or lingerie wash. First, I use it on my bathing suits while I'm traveling. Chlorine, sunblock, and salt water are especially harsh on the elastic of your bathing suit. Giving it a good soak and rinse just after you wear it can help it last longer. I love the brand Soak for washing on the go!
Additionally, I've been sweating a LOT while here in Mexico, and a few of my blouses and tops are pretty funky. I can soak them in the hotel sink or tub for a little bit and let them air dry on the balcony or over the shower curtain rod (some hotels even have a clothesline in the shower area) and wear it again or simply keep my other clothes from getting stinky, too.
And finally, I can wash undies on the go! Last year, on the #HurrayRoadTrip, I didn't think ahead to wash much needed neutral or seamless undies and slips for my trip with time for them to air dry. So I packed them as is and then washed them in the hotel sink. It was sooo easy and took so little time. On this trip, I brought some soap because I know I'll need to refresh my underwear supply. I'm a two underwear a day lady – one pair during the day, another at night. For a 17 day trip, that's more than 30 pairs of underwear. And while I own FAR more than that (omg don't even get me started on the embarrassingly large number of underwear I own), I don't want to bring that much with me if I don't have to. Lingerie wash to the rescue! I even brought my little hanger with clips so I can hang dry a bunch at a time.
Check out my list of favorite lingerie washing accessories and soaps, and my instructions for how to wash your bras.
Hurray! That's four easy tips to make packing your lingerie and swimsuits a breeze. They certainly helped me pack for the #HurrayVacay.
So far on this trip, I've been to Tulum, Mexico where I stayed in two different locations: Dreams Tulum, an all inclusive resort, for a rousing three days of working on my business with The Conquer Club and other amazing women in business. Then, at Sanara Hotel, a high end, zen luxury hotel, wellness center, yoga retreat, and organic dairy/grain/refined sugar free restaurant right on the most magical beach in Tulum. My photographer, Becky, and I worked our tushes off (and enjoyed every minute of it) on photo and videos shoots, wearing some of my favorite brands. You'll see those very soon.
And finally, we drove an hour and a half to just north of Playa del Carmen at the Vidanta Riviera Maya where I met up with my husband for a week of relaxation and adventure. Phew! I'm only half way through this vacation and it feels like I've already done so much, and there's SO much more to come. Follow along all summer long right here on the blog, and on social media #hurrayvacay. I can't wait to share more!
Do you have any packing tips? Have you tried any of these? Are you going on your own vacay? Share with me here or send me a tweet @hurraykimmay!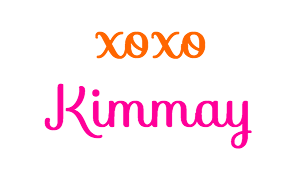 PS: The photo in this post is by Bret Josephs
Save