Hurray for summer vacation! I am SO thrilled to share my #HurrayRoadTrip photos and tips. Have you been following along on Instagram? Whatcha waiting for?!
You may know that I have been a bra fitter for 10+ years, but did you know I've helped thousands of women find their bathing suit confidence, too? That's right! And truthfully, bathing suits were more of a challenge for most women. Here's why: Bathing suits are worn out in public for everyone to see. There's no hiding under clothing. It's the closest most people come to wearing their underwear in public. And the stakes are high! You want to look good, you wan to feel confident, you want it to stay in place, you want it to cover just enough, you want it to reflect your personal style. . . I totally get it. 
Although I've been seen in some major places in my bathing suit recently, I am not a swimwear model. And posing in a swimsuit was totally out of my comfort zone until recently. I was that girl who never wore shorts because I was embarrassed of my stretch marks and pale skin. I hid my stomach and cellulite thighs. I let the other girls be pretty and never owned my own beauty. I shuddered at wearing a bikini and did it anyway because I thought I had to.
Want to know how to feel your best on the beach? It starts with loving yourself and your body, first, not scolding it, trying to change it, or fighting with it. Love, nourish, and respect it. It's a journey to self love that goes far deeper than skin deep. Adorn your beach body (aka your body as it is today) with a supportive, stylish swimsuit, and start the journey today. Go with what fits and feels best. Want to wear a two piece? Do it. Love the way a one piece looks and feels? Own it. Prefer more coverage on the bottom and supportive underwires up top? Join the club 😉
So you want to try a two piece? Here are a few of my favorite two piece bathing suit tips. These are aimed to help you say hurray in a bathing suit, but they're not a one tip fits all guide. Ask yourself what makes YOU say hurray, and go with that.
TIP #1: Wear an Underwire, Bra-Sized Top
This is one of my most favorite ways to say hurray in a bathing suit. I'm very used to wearing a supportive, well fitting, makes-me-feel-like-a-million-bucks bra everyday when I am wearing clothes. Why would I want to skip that feeling when I'm not wearing clothing?! If a triangle top or stretchy style supports your bust, go for it. But for extra support, skip the small/medium/large style tops and go with one in your bra size. It will fit soooo well and you will feel sooooo good. It's a total game changer!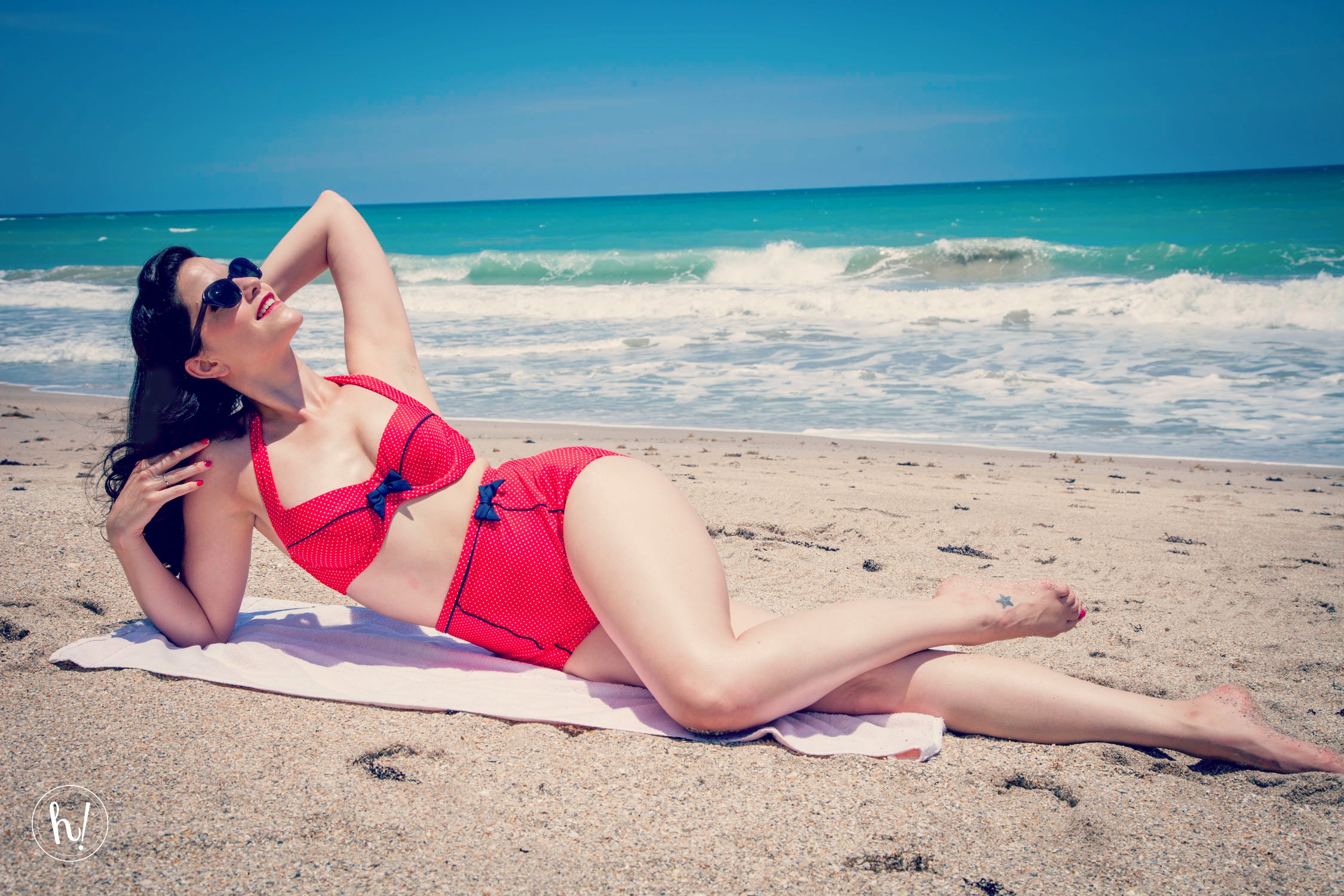 Above I'm wearing the Panache Brit halter top and high waisted bottom. Shop more cup sized swimwear from Bare Necessities here. I happen to love retro styles, but there are so many to choose from (and a vast size range!) so pick the style that makes YOU say hurray.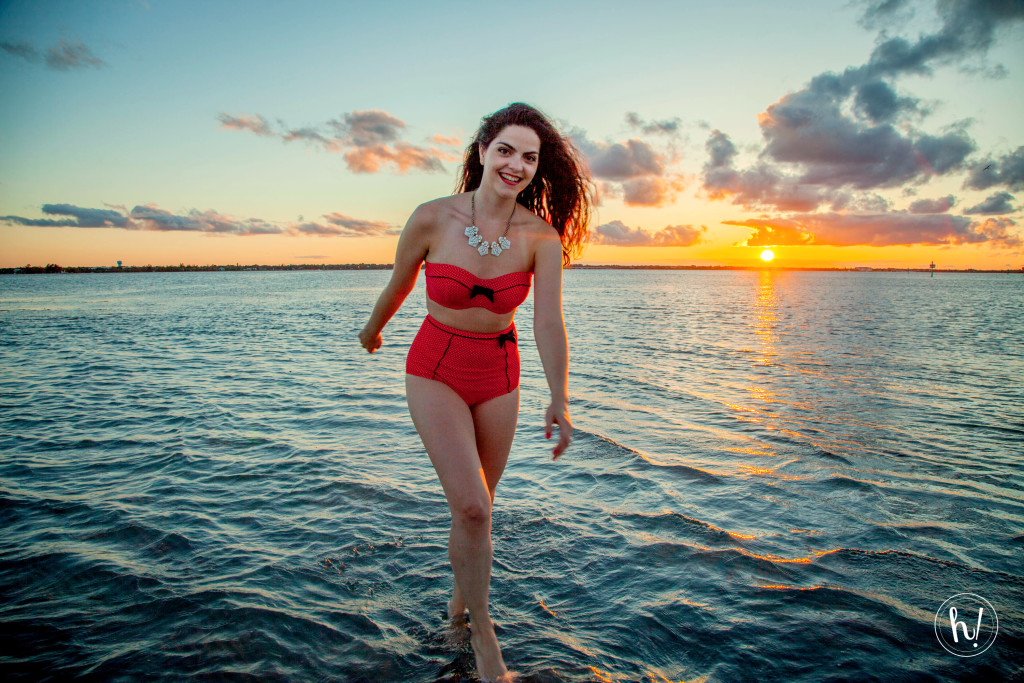 And above I'm wearing a strapless bandeau version. This style also has underwires, but unlike the stretchy seamed cups of the halter top, it's designed with molded cups. It also comes with a removable halter strap, which I confidently removed. I pranced around without this top slipping down thanks to a great fit!
Sizing note: I'm wearing a 32DD top which fits perfectly! For your reference, I typically wear a 32D or 30DD bra because I measure about 29″ under my bust, and 34.5″ around my bust. That means I went up 1 cup size for this swimsuit than what I normally wear. Fits like a dream!
Tip #2: Go For More Coverage
OK, be honest. When we started talking two-piece, did you think string bikini?  It doesn't have to be! I don't mind showing off some skin and I am on a very loving journey with my body, but truthfully, I don't feel my very best in a teeny bikini. I don't want to worry about it riding up, the sides digging in, or the back showing off more of my bum than I want to share with that random old man and his iPhone camera over there. Being confident in your own body doesn't have to equal show-it-all-off-to-everyone. So take a minute to ask yourself: "what kind of coverage makes me say hurray?"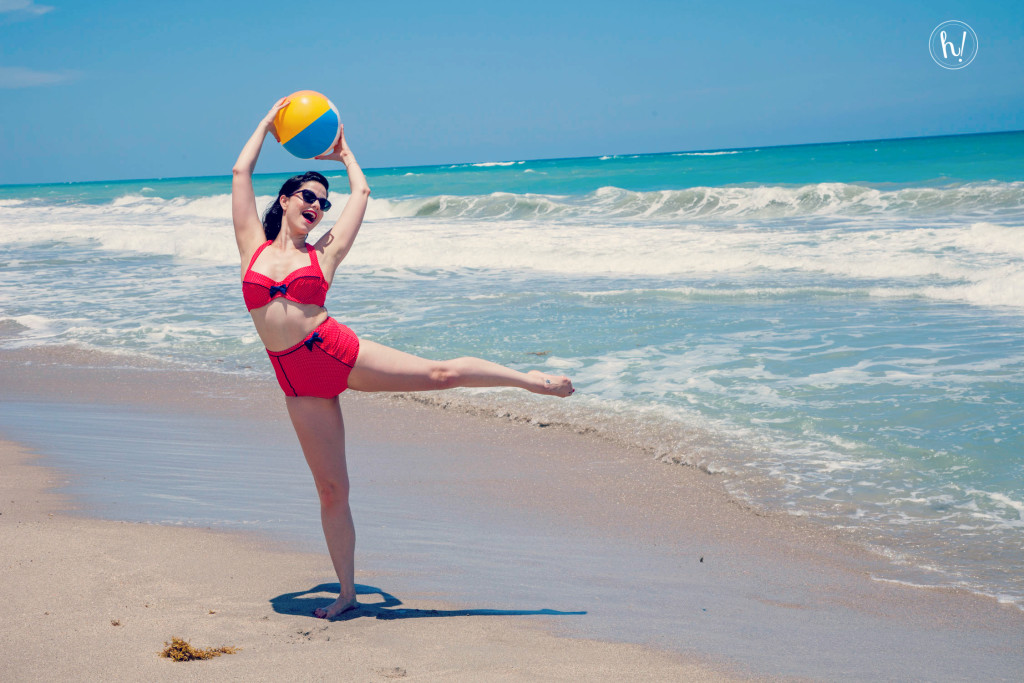 Personally, I love bottoms that aren't too skimpy, are slightly wider on the side, are super comfortable, and extra stylish. In fact, I love high waisted, retro styles like this pretty little high waisted bottom from Panache here. They're not for everyone, but I sure love them. In fact, I had some "I don't like those on you" views from the peanut gallery when doing this photo shoot. Because I felt so dang good in these bottoms, and knew they matched my own style, I could stand in that truth and brush off that comment. Had I been wearing something I didn't actually like, or that wasn't actually in alignment with who I was or how I felt, that would have really stung.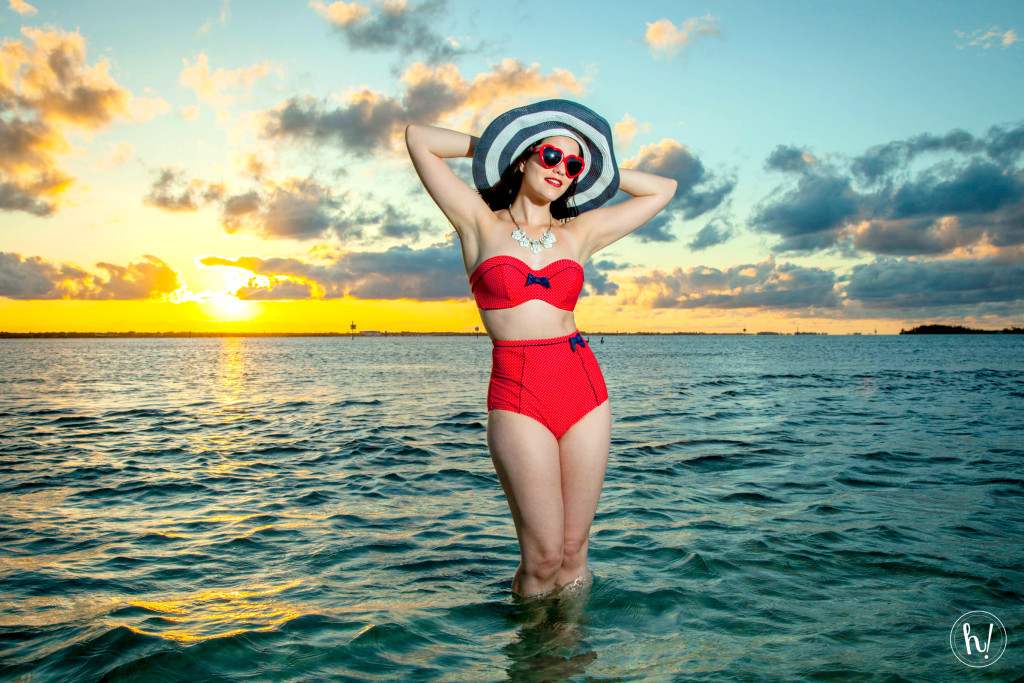 Coverage note: There are also a lot of skirted two piece bottoms now that are SO cute. I mean, when you think skirted bottoms you may think old lady swimsuit, right? But the new kind of skirted bathing suit bottoms are young, stylish, and oh-so-comfortable to wear. And, you can add a little extra coverage up top with a long line bikini top or a tankini top. Choose the kind of coverage that you love.
Body love note: It would be easy with all of the body positivity jargon out there for me to tell you to just not give a crap about what anybody thinks and wear a skimpy bottom to prove that you love your body. The truth is, loving your body is a journey. How comfortable you are with displaying it on the beach is not always perfectly equal to the love and respect you have for it. As I've mentioned before, go with what YOU feel best in. Be brave, and be loving. Be who you are and true to your own self, not to what's trending on twitter. Just a love note for you, girl. Because I get it.
You can shop for all of the above mentioned styles at Bare Necessities. They have SUCH a wonderful selection of bathing suits, I'm positive you'll find something that will make you say hurray. Have a question? Leave me a comment!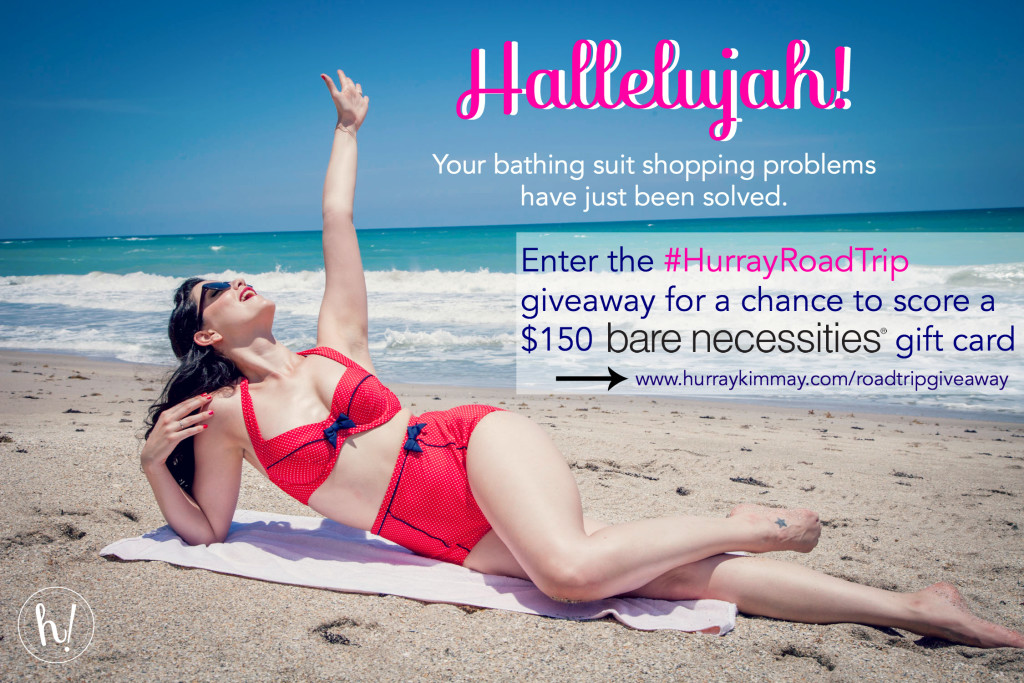 Want a swimsuit on me? Enter my giveaway! To date, there are almost 500 entries for the #HurrayRoadTrip giveaway. Don't miss your chances to win a $150 Gift Certificate to Bare Necessities so you can stock up on your favorite swimwear, intimates, and sleepwear.
Here's to saying hurray! Stay tuned for more tips and follow me @HurrayKimmay!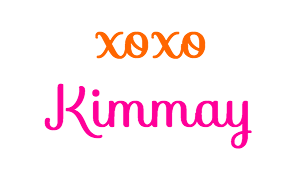 PS: All photos are by Becky Yee of Around Digital Media, who you'll see in lots of the behind the scenes #HurrayRoadTrip photos!
PPS: I never photo shop my body or face. It's really important to me to be authentic and tell it like it is, and that includes showing my body as it is. I may use a filter or zap a zit, or even whiten my teeth a little (I love coffee), but I'll never shave off pounds here or add curves there. xo
Save