Big news and a big peek into my overflowing bra drawer. Soak it all in and get ready to say hurray.
Confession. I own almost 100 bras. YIKES. I know, I know I have a problem. My bra drawer is overflowing. Each and every single one is wonderful  . . . and many no longer fit my bust, or my style.
Recently, my friend Kait was coming over and told me she was looking forward to taking a peek into my lingerie drawer. Embarrassed that it had been ages since I went through and purged old bras or organized them at all, I laid out some of my bras on my bed and started sorting. I only got through the molded and push up bras before Kait arrived. When Kait saw this display, a look of shock, horror, and amazement took over her face. "That's a lot of bras" she said. You should have seen her face when I mentioned that this is only about 60% of my collection.
She's right. I have a lot of bras. I have a hard time parting with bras because I love them so much! I appreciate the lace, I adore the silk, I cherish their support. But in fact, it is time to let some go to serve a better purpose than taking up room in my tiny NY apartment. Alas, Free the Girls has provided that better purpose.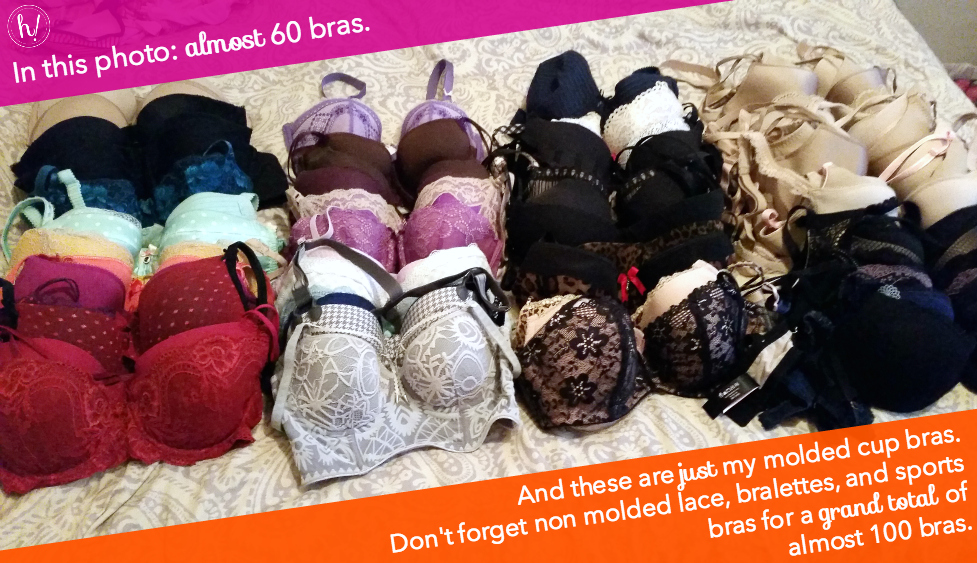 It's time for me to say goodbye to some of these bras. . . how about you?
OK ladies (and gents!), take a good look at your bra drawer, and answer these questions:
Are there bras in your drawer that haven't seen the light of day in months?
Are you saving your bras for when you'll fit into that size again?
Did you buy a bra because it was pretty and on sale, but it doesn't actually fit?
Do you have great bras that are just not "you", and don't feel comfortable or fit well?
Do you have nursing bras that you don't plan on wearing again?
Did you gain or lose weight and your bras just aren't a perfect fit any longer?
Then it is time to release them from your life and donate them to a great cause! This Thursday, I'm hosting a bra drive to benefit Free the Girls at my monthly BIG: Believe Inspire Grow meeting. Hurray!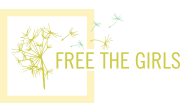 Free the Girls is a non-profit organization that works "alongside aftercare providers around the world that rescue women from sex trafficking and provide healing, restoration, and education." Your donation "helps survivors of human trafficking start their own business selling second hand clothing while they recover and build their new life."  Free the Girls accepts "both new and gently used bras of all sizes and styles, including sports bras, nursing bras, and camisoles".
>>> Learn more about the meeting and RSVP!
Can't make it to the NYC meeting? No problem! You can still donate your bras by sending them directly to Free the Girls. Let go of those bras and empower another woman! You can even gather bras from friends or family and send them in together.
Don't have any bras to donate? That's OK too! You can donate funds directly on my fundraising page throughout November. Every little bit helps.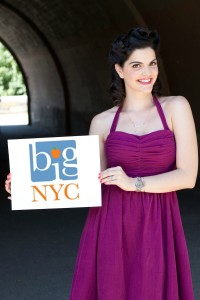 This bra drive is a bonus part of my monthly BIG meeting. So if you drop by, you'll be hearing from Adelene Tan, one half of the co-founding sister duo of Sophia Rose Intimates. I recently interviewed these two for my post on lingerie for breast cancer survivors, and I'm absolutely thrilled to have Adelene at my meeting. Get more information and RSVP here. The meeting starts at 6pm and goes until 8pm (plus we usually travel as a group to a nearby spot for more connecting!)
More news! I have had a wonderful time being a BIG: Believe Inspire Grow leader. It's been a major lesson in leadership, I've met amazing women in business, and I've had fantastic guest speakers. 2015 has been a great year! And 2016 looks even brighter. I have big plans for events, travel, and business building. So, it's with a bittersweet hurray that I leave my role as BIG leader behind to make room for these new things. The BIG team has been so supportive of my decision, and they have welcomed me on as a BIG Leader Alumna – hurray! You can look forward to two more BIG meetings with me (November and December) in 2015. Please come as my guest!
OK are you ready to say goodbye some of the bras in your drawer? Donate them! And if you're worried about what you'll wear if you really tossed ALL of the bras that didn't fit well or no longer suit you, let's talk. I'm here to help you!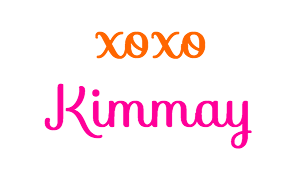 Save