Looking for a push up bra that lifts, fits, and looks amazing? Hurray! You're in the right place. I've been fitting folks for bras since 2005, and I love to support people to say hurray inside, outside, and underneath. Choosing what we wear right over our hearts really matters, and having the power to make that choice is so important.
Whether you like a more subdued or pushed up look is totally up to you. I want to make sure you have all the advice you need to make a loving and informed decision about what you wear over your heart every day. And keep in mind – you can wear a push up bra every day, or just every now and then! It's such a great style to rotate into your bra wardrobe for specific occasions or outfits.
Below you'll find some of the best push up bra options for full busts, petite busts, and several band sizes. You'll also see push up bras with removable padding for customized lift, you'll learn about the best occasions to wear a push up bra, and you can shop some of my favorite options. Enjoy!
Psst! Some of the brands linked are proud partners of mine or I may get a small thank you commission if you purchase through me. Your purchase through those links helps a lot in keeping articles like this coming your way. Either way, I always share items that I truly love and can help you say hurray!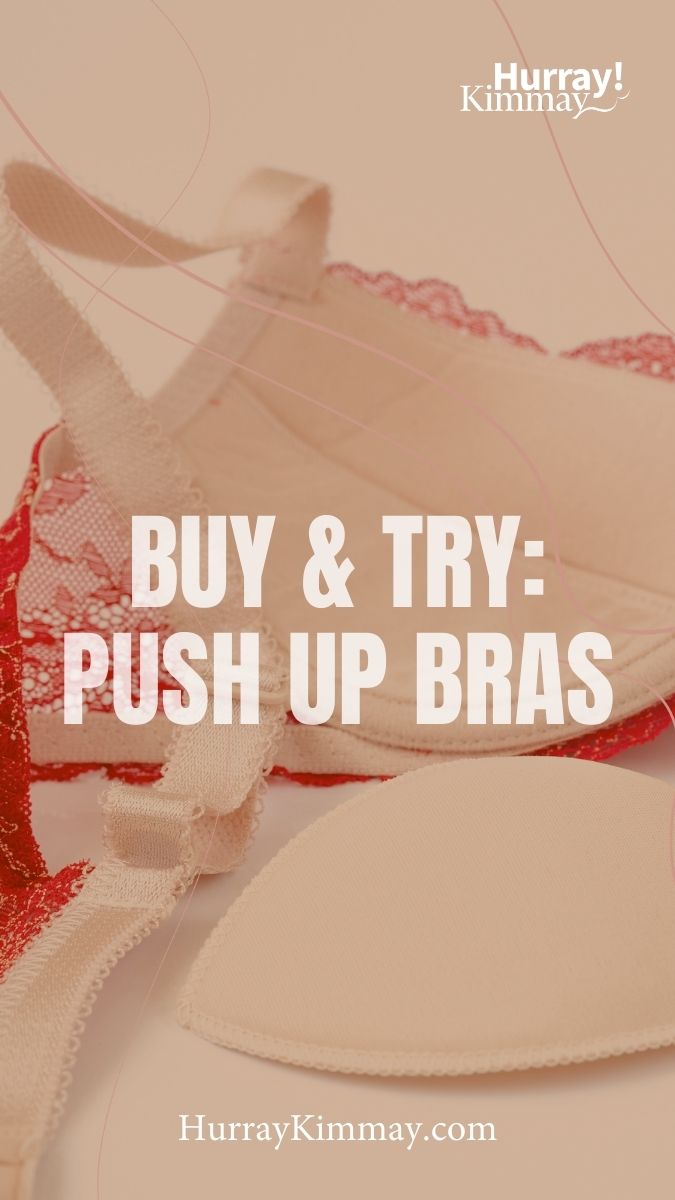 What is a Push Up Bra?
A push up bra is designed to add to the volume of person's bust. This is usually accomplished with padded bra cups. The padding sits in the lower part of the cups, while the bust rests on top to create a "push-up" effect, as it lifts the breast tissue upward, closer together, or both! A push up bra is great for creating the appearance of fuller cleavage or shape. 
There are so many options these days when it comes to push-up bras, as they come in various styles, materials, and levels of padding. The most popular push up padding is "graduated" padding which starts fuller at the base of the cup and gradually gets smaller. Other options include removable padding (sometimes called "cookies") and a special pocket, so that you can create a fuller look or not. Or keep the padding inside one and not in the other to even out cleavage. Gel or water push up was popular in the past, but the most common type of push up padding is made of lightweight foam.
Most push up bras come with an underwire, but there are also plenty of wire-free options these days. And while they can be made with lace, or a smooth cup, it's most common to see push-up padding within a firm, contour cup. Unlike an unlined or stretch cup bra, a firm cup can contain the padding and retain a smooth look. For this reason, you'll sometimes see a hybrid cup with a contour base and flexible overlay that extends up to the top. That flexible part might allow for more coverage than a traditional plunge push-up, and certainly offers a nice "flush to the bust" fit. 
Push up bras commonly have a plunge front with cups that open toward the middle, but they can also have a more balcony cup which opens on the top. Those with softer tissue might like a style that opens toward the top to avoid spillage, but truly the shape is up to you!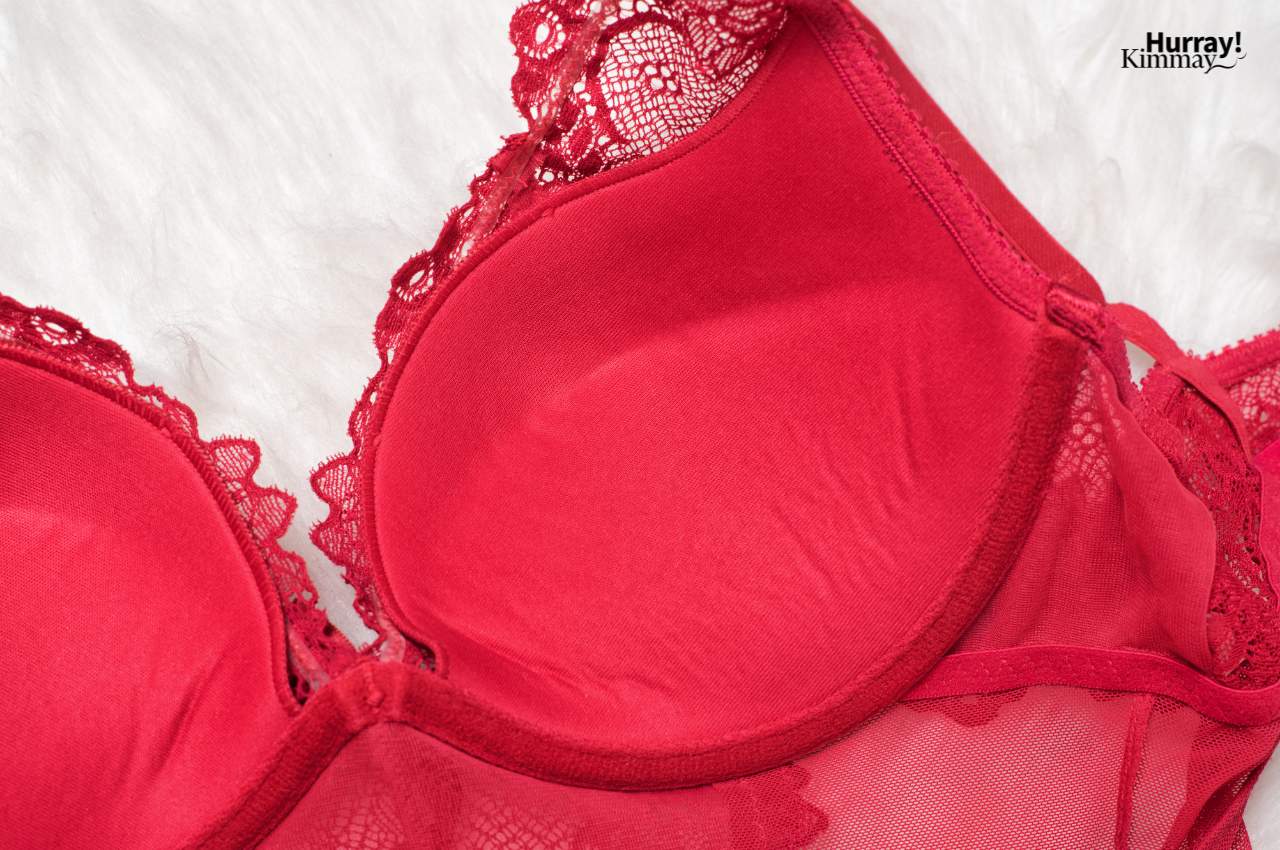 When to Wear a Push Up Bra
Just like any bra, whoever wants to wear a push up bra can wear a push up bra! That said, there are a few common reasons that some folks seek out a push up bra: 
To create the illusion of a bigger bust 

To create more cleavage or fullness

To fill up when breast tissue is very soft (best when the cup also has more coverage to avoid spilling out of a deep plunge cup)

To even out a bust silhouette (especially after removing the padding on one side) 
Remember: wearing a push up bra is totally up to you! The size of your bust (or its appearance) has no bearing on your beauty, your worth, or your value. You are amazing just as you are. 
That said, if this style helps you feel your best, you can wear one as your everyday bra or just from time to time to work with a specific outfit or for a certain occasion. It can be really fun to have a push up bra in your bra wardrobe and have the option when you want it. It's similar to wearing lipstick or mascara, it's an enhanced look that is still YOU.
Some folks think push up bras are only for petite busts, but truly folks of many bust sizes enjoy the shape and volume they get from a push up bra. Most come in sizes A-D cup, with several in the AA size and DD-DDD range, and then a few in G cup and up sizes.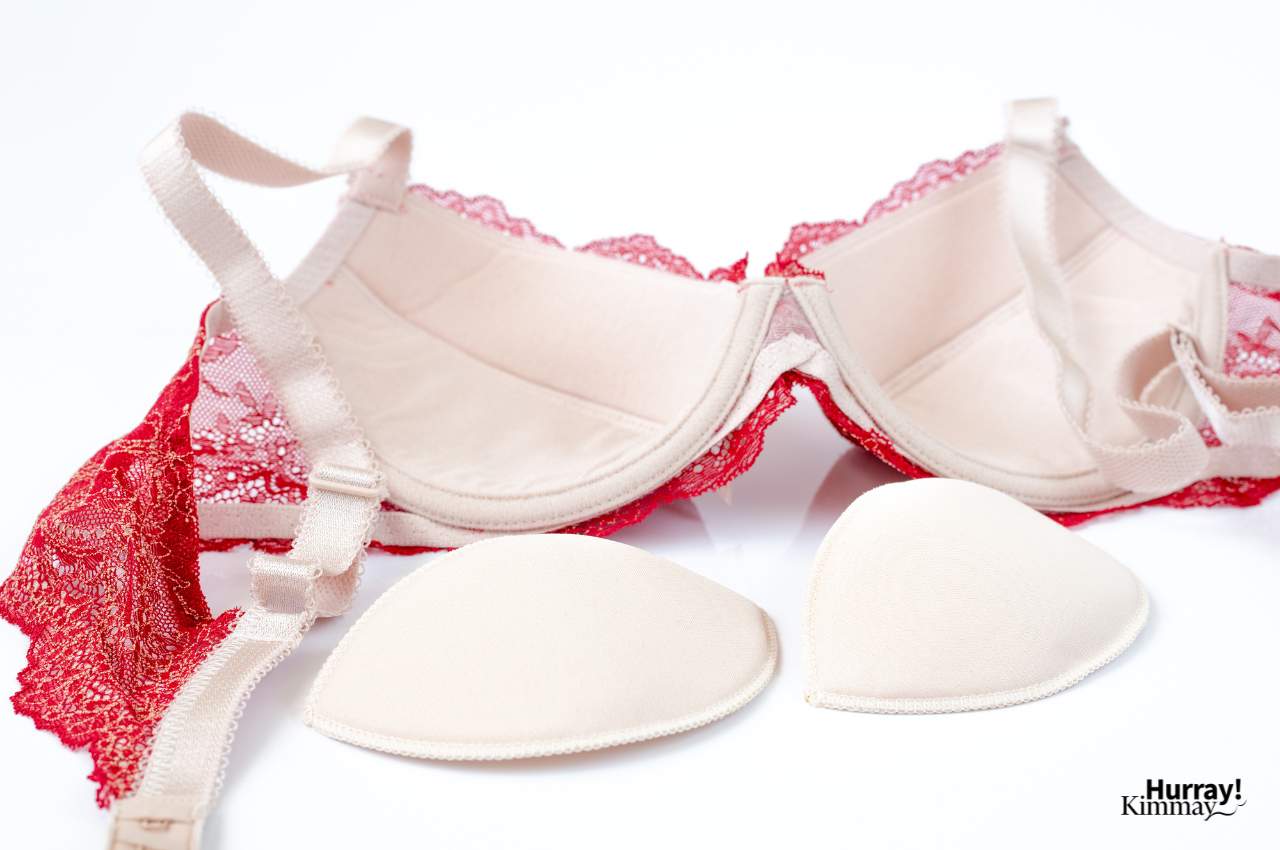 What brands make the best Push Up Bras?
Excited to try a push up bra for yourself? Let's explore the brands that make the best push up bras in various sizes, colors, and designs. I've tried several of the options below myself, or on bra shopping clients. And several are newer to me but come from trusted brands. In the end, what works best for you is up to you! 
Sizing Tip: it's common to size up one cup size when wearing a push up bra. Don't be afraid to jump a cup size! And remember, wearing what fits will always lead to comfort and confidence. Use my free fit guide to check in on the fit, and make an appointment to visit your local bra fitter to get extra support. You got this!
Buy & Try Push Up Bras 
This is your guide to some of the best push up bra options for US AA-H cups! You'll find various sizes, shapes, colors, and price points. Explore the styles that peak your interest and order online, or ask your local bra fitter if they carry that brand or style. There are thousands of options, so start here for some of the best. I can't wait to hear what you buy and try!
Push Up Bras for AA-C + cups
The Little Bra Company – Lucia Lace Bra │ Convertible!
​
b.tempt'd – b.wow'd Push Up Bra
​
Calvin Klein – Constant Push Up Plunge Bra
​
OnGossamer – Bump It Up Push-up Bra
​
Understance – Marshmallow Wireless Push-Up Bra
Maidenform – Natural Boost Demi Bra​
Push Up
​Bras for
D cups +
Le Mystere – Infinite Possibilities Bra │Multi-way!
Natori – Liquid Convertible Balconette Push-up Bra
Wacoal – Perfect Primer Push Up Bra
​
Skarlett Blue – Entice Push-Up Bra 
​
Push Up
Bras for
40 bands +
Curvy Couture – Tulip Smoothing Plus Size Push Up Bra │ Up to 46H
​
Smart & Sexy – Perfect Push-Up Bra │ Up to DDD
Curvy Couture – Tulip Lace Plus Size Push Up Bra
​
Push Up Bras: Removable Padding
Wacoal – Embrace Lace® Petite Push Up Underwire Bra │AA-C cups
​
Adore Me – Kimmy Push-Up Balconette Bra
Simone Perele – Reve Triangle Contour │ Microbead pads!
​
AE – Show Off Plunge Push Up Lace Bra │  Decorative back!
Maidenform – Wireless Push-Up Bra
​
Skarlett Blue – Entice Wireless Push-Up Bra
​
Warners – Super Soft Wireless Comfort Bra │ Light Lift!
​
b.tempt'd – Future Foundation Push Up Strapless Bra
​
OnGossamer – Beautifully Basic Strapless Bra
​
Vanity Fair – Touch Padded Strapless Push Up Bra
​
The Little Bra Company – Sascha Petite Strapless Bra
Natori – Pure Luxe Push-up Underwire Bra
​
b.tempt'd – Shadow Scene Front Close Push Up Bra │ Racerback!
​
Montelle – Allure Light Push-Up Bra
​
Simone Perele – Wish Triangle Contour Bra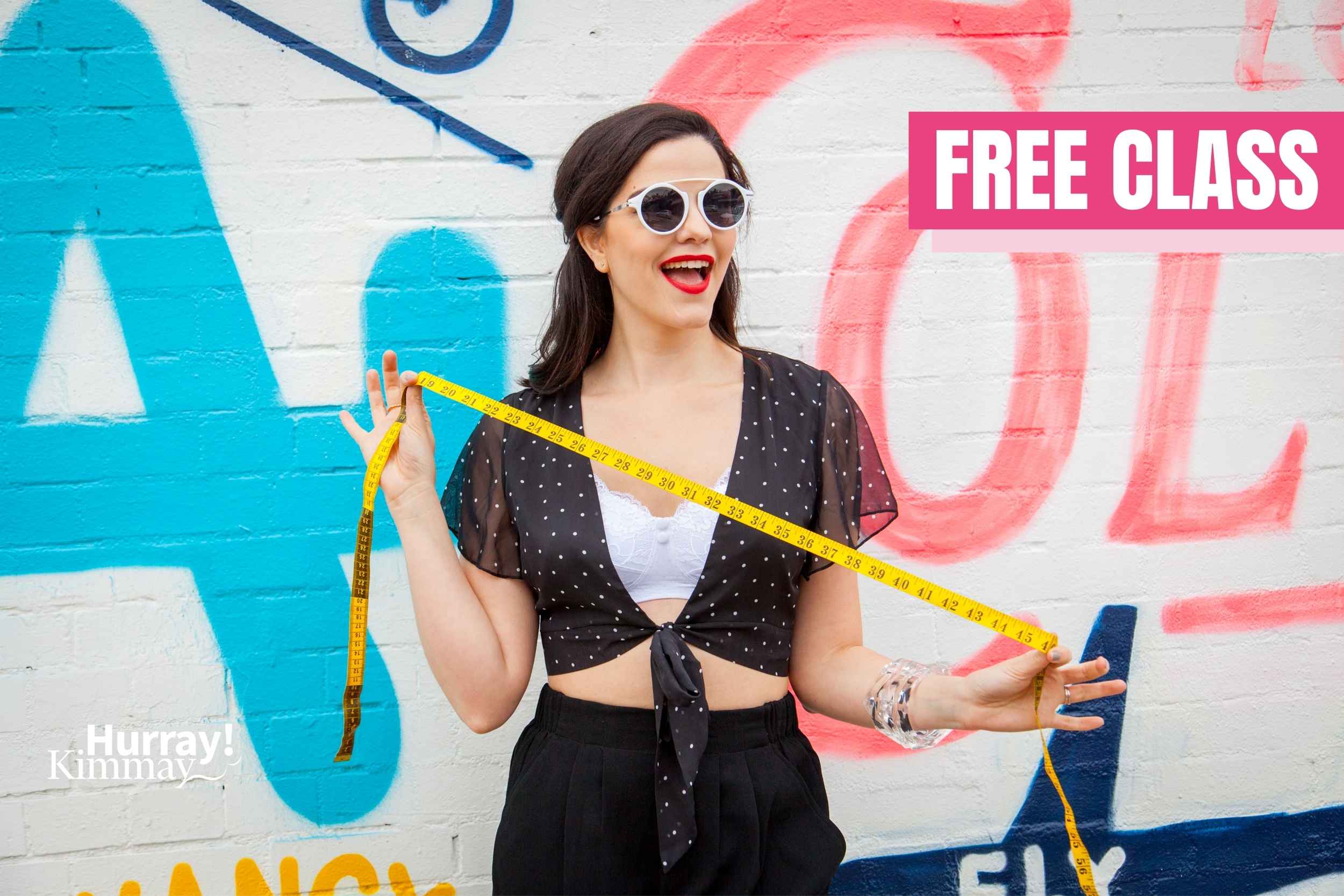 Free Bra Class
Want to wear a bra without ripping it off at the end of the day? Watch How to Find a Comfortable Bra Fit For Your Body WITHOUT Wasting Your Money on Bras You Dread Wearing! Plus, you'll also get Kimmay's Bra Fit Guide, and a taste of Bra Confidence & Comfort™. Watch now and don't spend another minute feeling uncomfortable in your bra.
Your turn:​ What kind of push up bra do you want to buy and try? What's your favorite push up bra feature? When do you wear one? What questions do you have? Share and ask away  @hurraykimmay on Instagram!