Sponsored by Honey Cloudz
Anyone else hate those flimsy inserts that come with some sports bras, bathing suit tops, or bras? You know what I mean! I've fit folks since 2005 (almost 2 decades) and I absolutely loathe those thin inserts that just bunch, roam around, and fall out. You too?
Great news! I found a new solution. If you're looking for some modesty, coverage, a little shape, and a bit of extra volume, please do yourself a favor and get some Honey Cloudz. These are so cool and are quite the upgrade from the others. Developed by a female competitive swimwear designer, this woman owned business is changing things up. Thank goodness! Take a look below and see what I mean and get 10% off Honey Cloudz with my code: Kimmay10.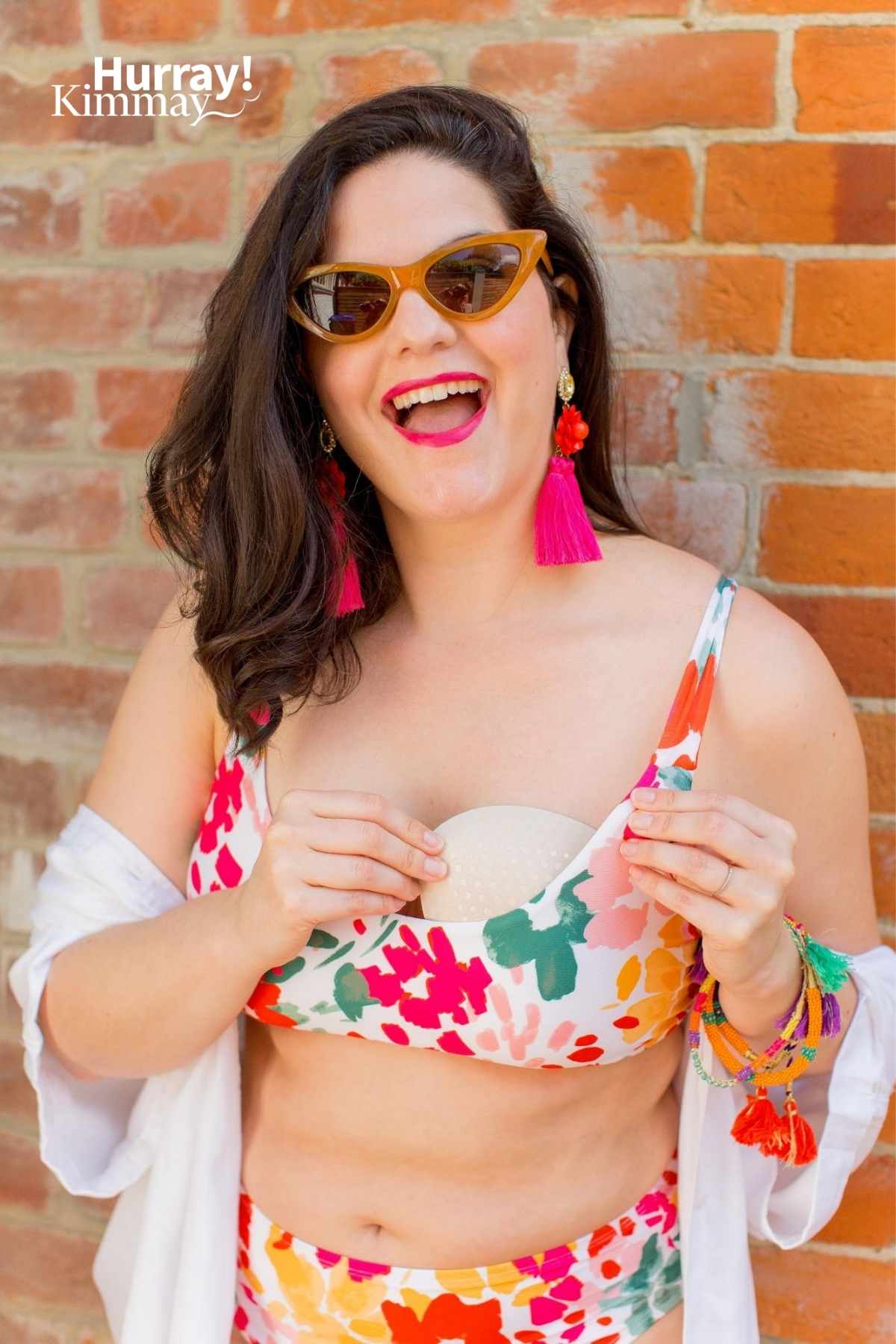 Psst! This post is sponsored by Honey Cloudz and I may receive a commission for purchases made with my code. I'm so grateful to share them with you. I always share items that I truly love and can help you say hurray.
These foam inserts come in oval or a half moon shape, and are slightly thicker than the flimsy options. Honey Cloudz can provide:
Shape – in a less structured bra or swim top
Modesty – aka nipple coverage in a non padded or sheer bra
Additional volume – they say these are great for "filler" post pregnancy, weight loss or aging. These are NOT meant for push up cleavage or "add a cup size", but rather a slight addition to what you've already got
Symmetry – for those who might have one breast slightly larger than the other, or different looking breasts (especially awesome for post mastectomy and reconstruction when you want a smooth, similar silhouette on each side)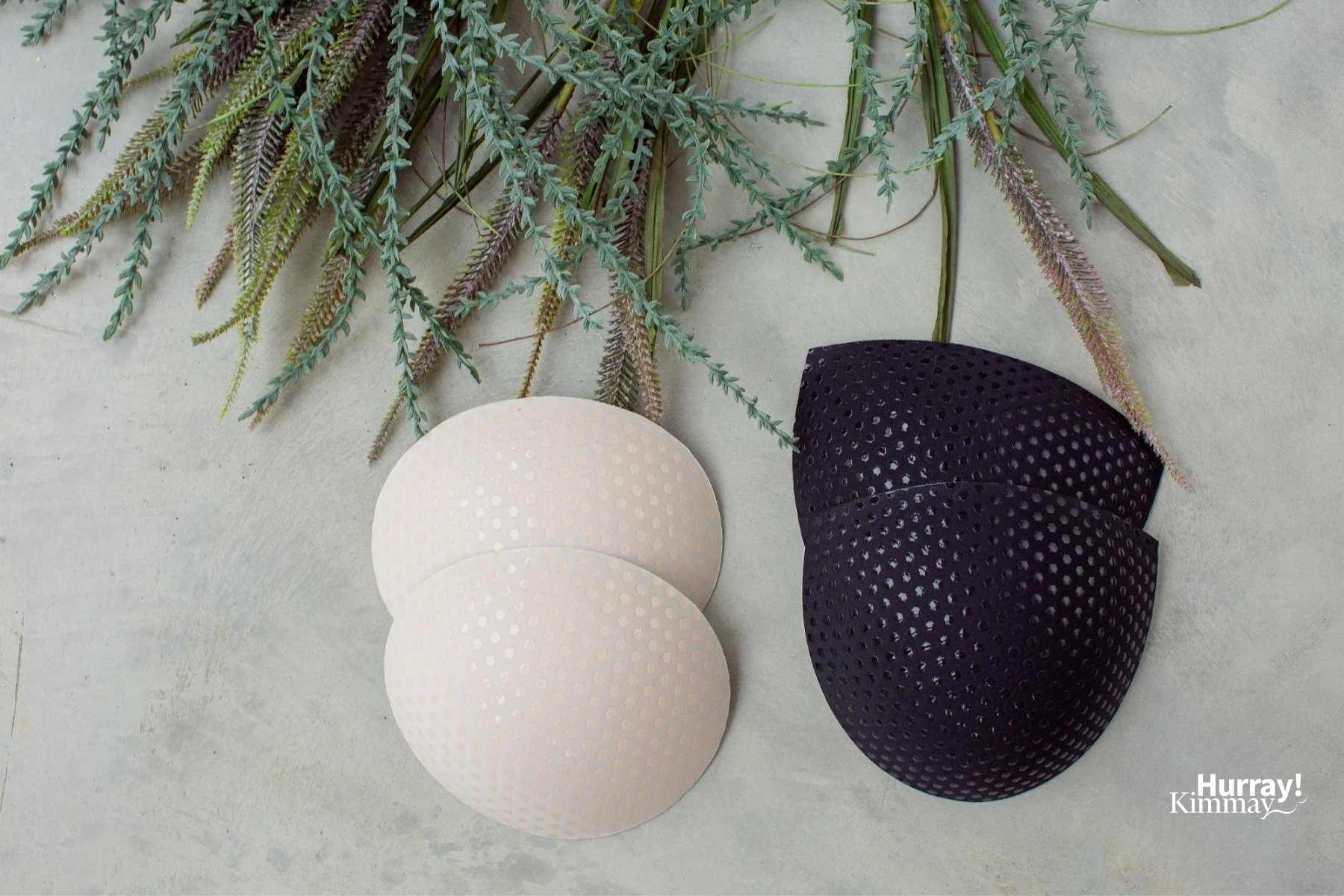 These lightweight, reusable Honey Cloudz can be worn in:
Swimsuits
Sports Bras
Shelf Bras and camisoles
Bralettes
Dresses with bust support
Your everyday bra!
They are light as air and soft to the touch against your skin and you can insert these into a pocket or not. They're soft enough to fold up so you can place them into that small hole at the inside corner of some bra tops, but sturdy enough to then bounce back and retain its shape without getting bent or lost inside. (I know you feel me on this! This has happened to all of us!). Or just add them into a well fitting top or bra against your body. Their biggest secret are the silicone dots on the outside that grip your clothing and stay in place. No roaming around!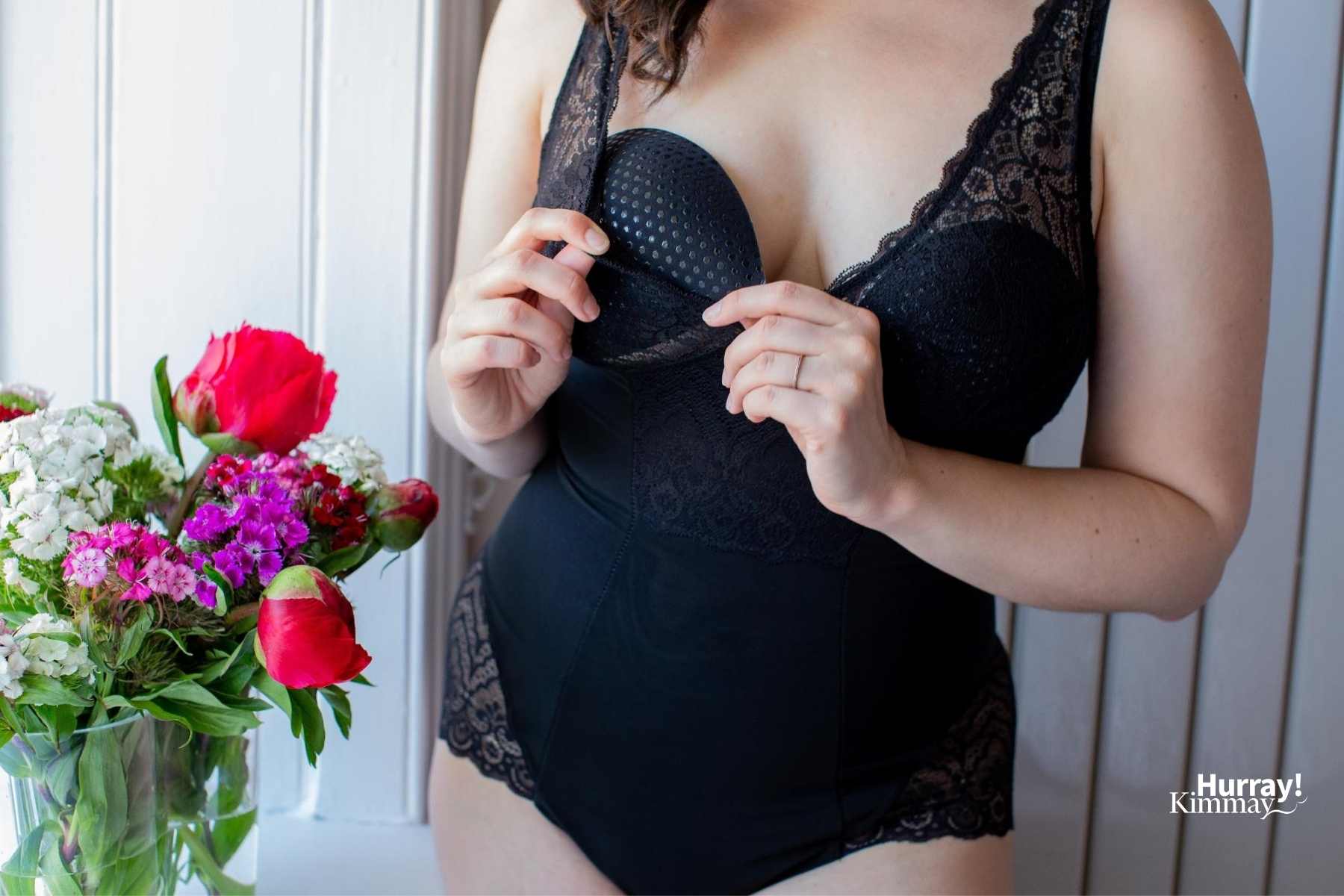 FYI I've tested these out and they do stay in place way more than those shifty, flimsy inserts. And my next test will be to keep them inside my swim top and send it through the washing machine. According to the company, you can keep the Honey Cloudz bra pads inside your bra/top and put it through the cycle, and they will stay there. Yep. They'll stay in place! If you try this, please report back! I think this is a game changer rather than accidentally leaving those thin ones in and then finding it somewhere inside the drum or squashed up inside of a cup. Right? (And you can take them out and pop them into a mesh bag to wash them, or hand wash, too).
These are seamless (the silicone dots don't show) and smooth so they'll disappear under clothes. Plus, they come in 5 different skin tones, and classic black. Hurray!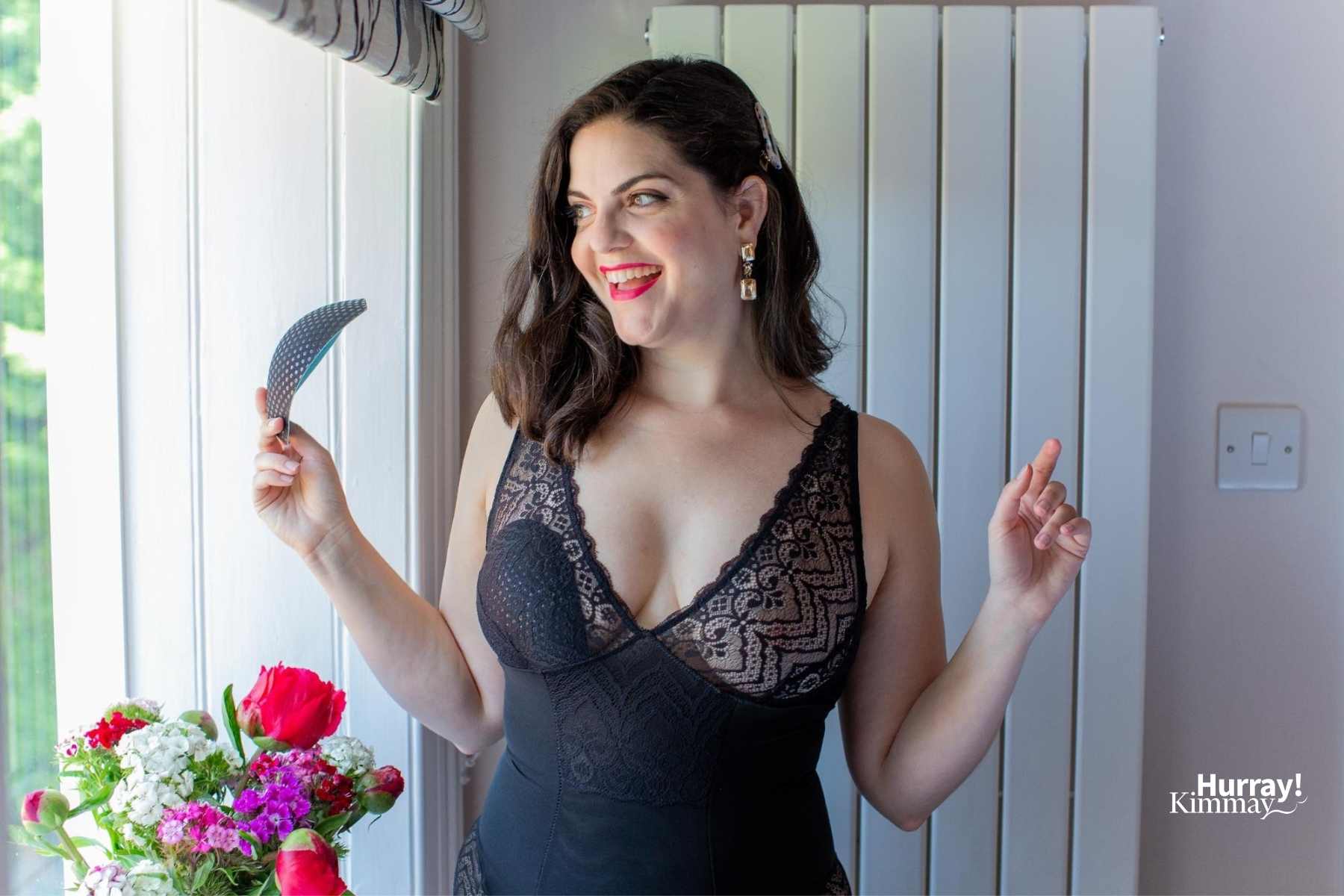 Available in sizes XS-XL, the handy size chart says they can work with a US A-F cup (depending on your band size) but you can decide for yourself with 20% off Honey Cloudz using code: Kimmay20. Hurray! I honestly feel like we all need a few pairs at the ready. Let me know if you try them and what you think!
Non-Slip Bra Pad Inserts – Oval
Non-Slip Bra Pad Inserts – Half Moon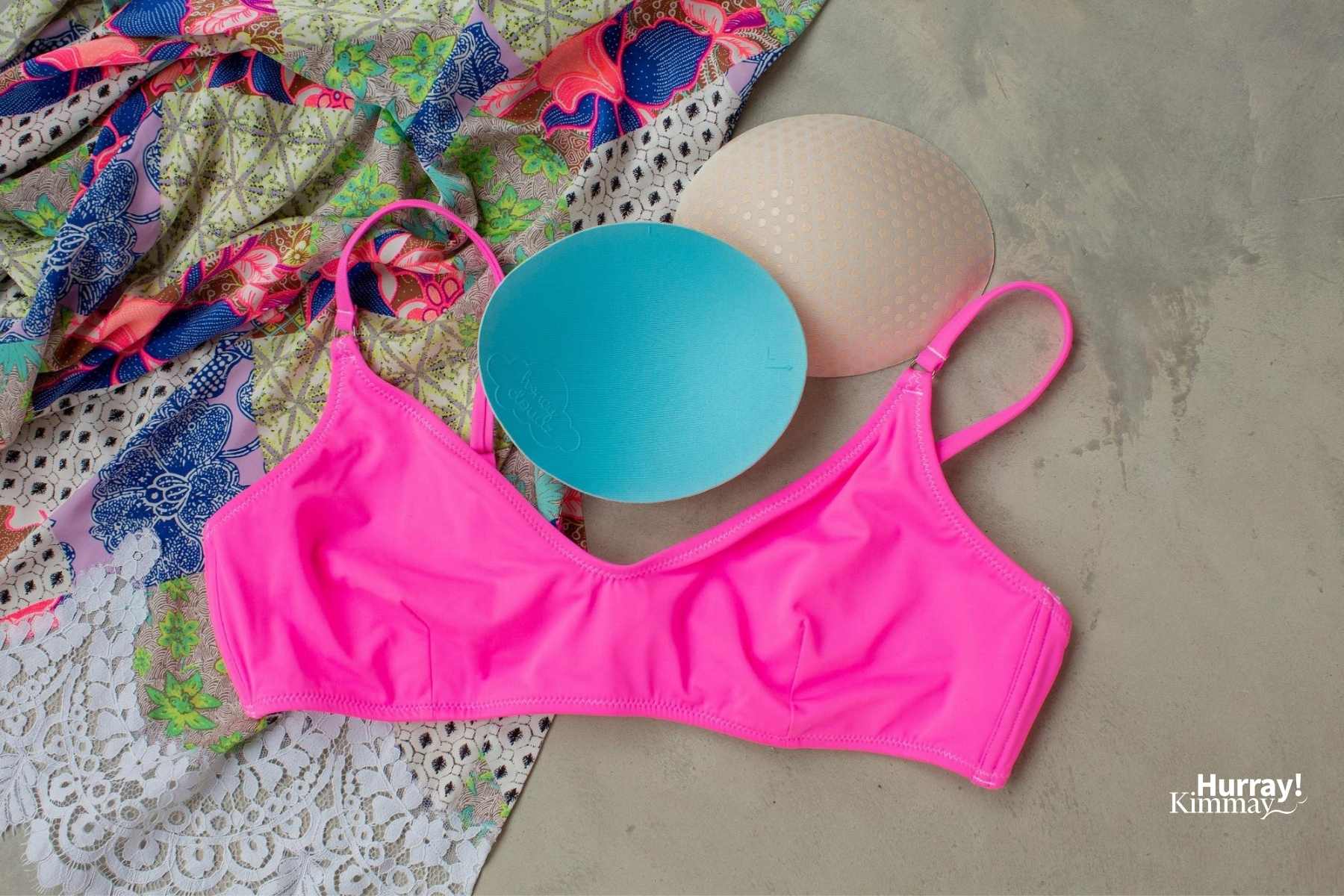 Credit
: Photos by
Scandi Sisters
during a #hurrayvacay trip to London! Special thanks to our proud partner,
Honey Cloudz
.  As always, no airbrushing or photo retouching. Thanks to ModCloth for the swimsuit and My Perfect Pair for the lace shapewear.