Welcome to the Wedded Bliss editorial collaboration with Revealed Magazine by Curve! In this photo exploration we're talking about weddings, honeymoons, bachelorette parties, and more. After years of not being able to gather for big life events or travel away with your honey, it's finally time. HURRAY!
If you (or someone you know) is getting married this year, this is for you. It's so exciting to honor tradition and what maybe your parents or grandparents also did on their wedding day, while saying hurray for being a modern person and making your own matrimony rules! That past meets the present vibe is what this photo shoot was all about – and the undergarments, swimwear, and PJs I'm wearing throughout.
It's also for folks like me who are celebrating years of marriage! 2022 marks my 10th wedding anniversary. Aw! So this editorial was a very cool opportunity to look back with years of wisdom on what it was like to get married. So, as an Undergarment Educator who has helped hundreds of brides and to-be-wedded folks find their undergarments, and a married lady of 10 years (16 together) I'm proud to bring you: Wedded Bliss.
As always, here to help you say hurray for what's going on inside, outside, and underneath™.
Psst! This post is sponsored by Dominique. I'm so grateful to share them with you. I always share items that I truly love and can help you say hurray.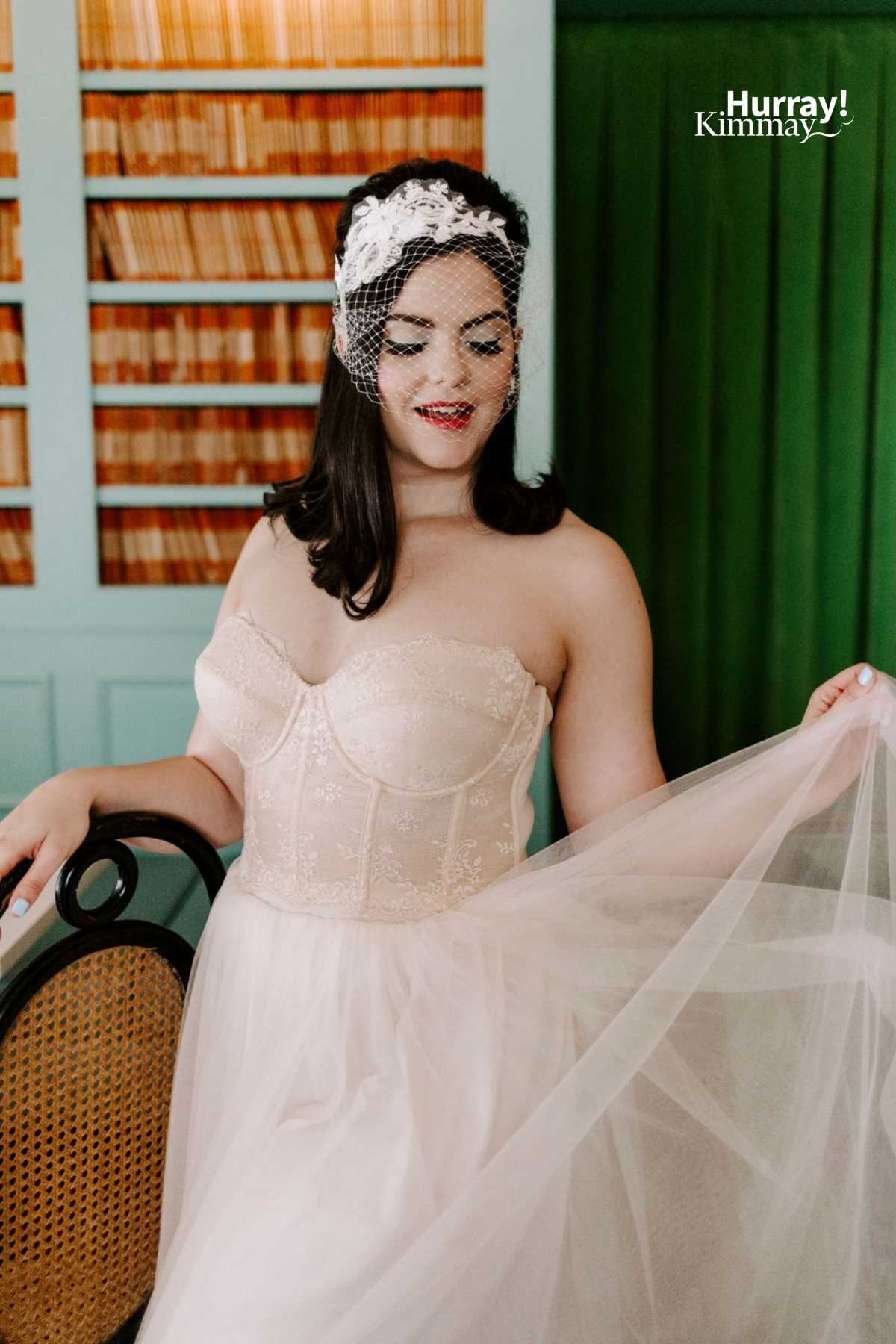 I get asked a LOT about what to wear underneath a wedding dress. Most folks want a really pretty longline bra or bustier that will both hold up their gown, and look amazing when they take it off. I usually caution them that such items aren't really practical, that the pretty items just don't fit or support the way you hope they would (sometimes like a partner or spouse, am I right?!) But in this case, you don't have to compromise!
The Tayler bustier from Dominique is pretty AND supportive. The ideal duo! If you're looking for a bra that supports up front with molded, foam cups and underwire support, and dips in the back for a low back dress – this is for you. And, huge hurray, it's GORGEOUS and COMFORTABLE. In fact, it's so pretty you could pair this with a skirt like I did and wear it out and about! This could BE the gown. Take a look below and see if this look makes YOU say hurray.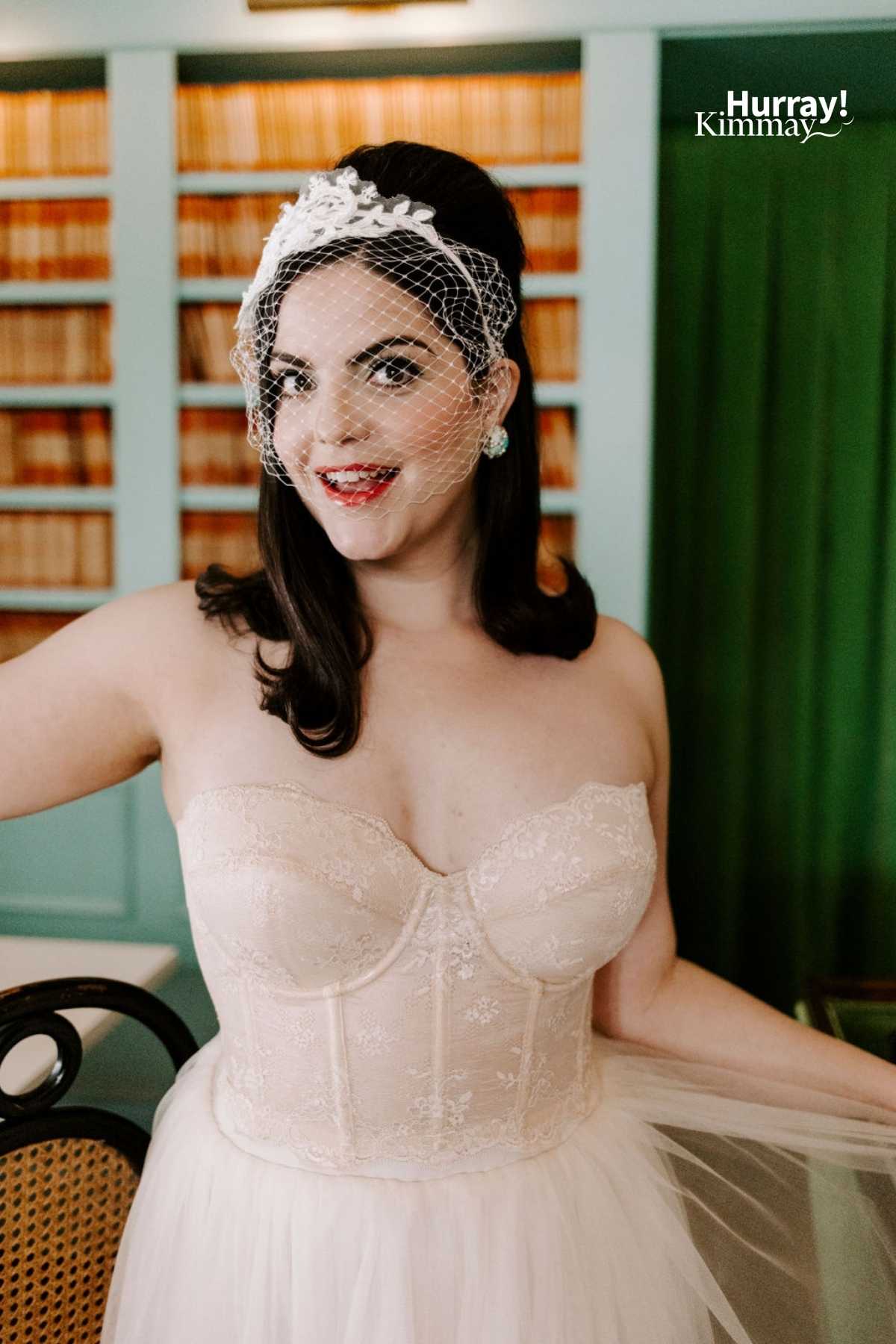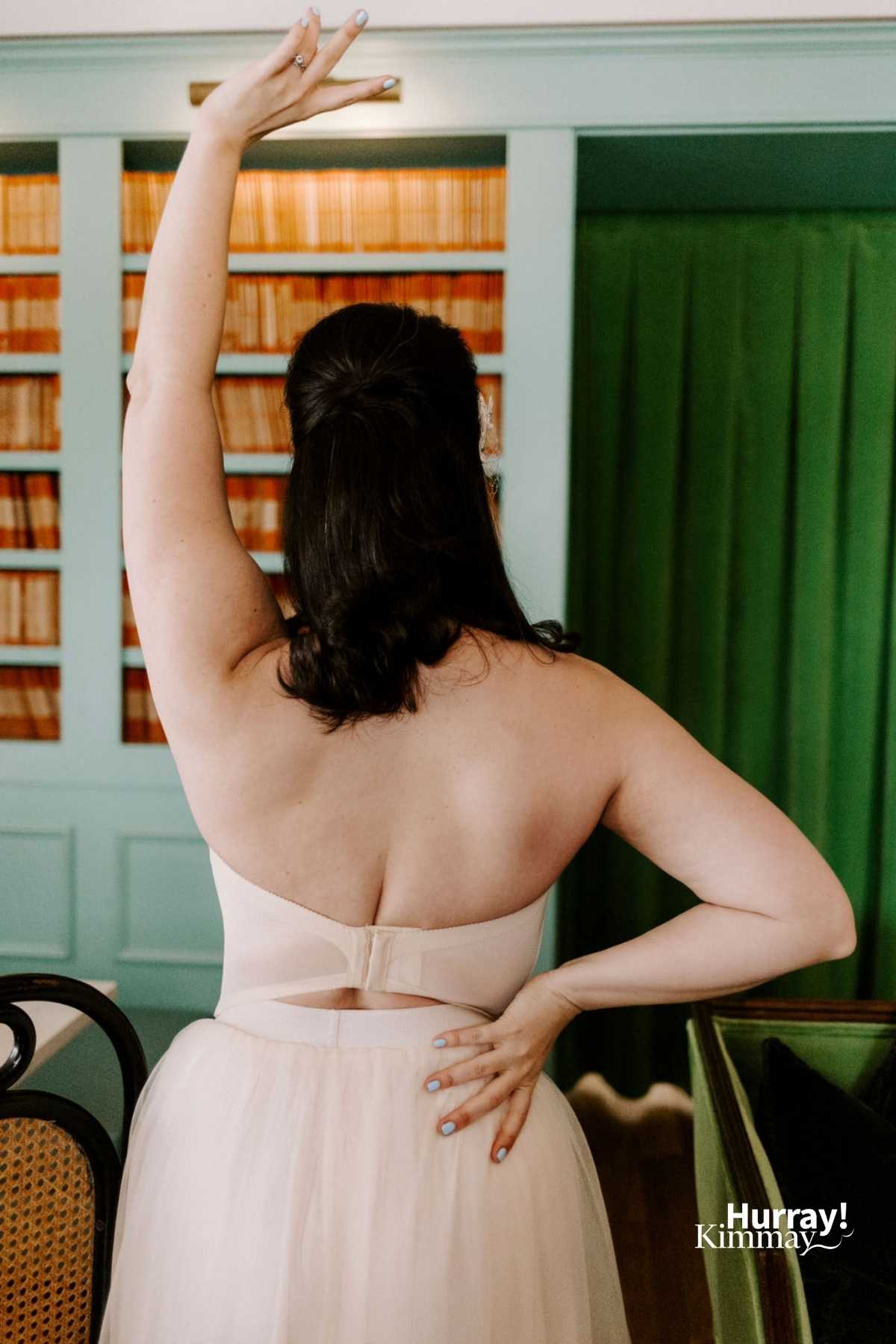 Dominique – Tayler Backless Strapless Lace Bra
Classic lace design in front with an ultra low back
Light boning shapes the midsection and supports the torso
Breathable memory foam padded cups and ultra comfort underwires
Stretch Spandex power-net back panel for security and a great fit
Lightly padded secure hook and eye rear closure
Band sizes 32-44, US A-F cups
EllieHouse A Line Long Maxi Bridesmaid Tulle Skirt
Bridal Wedding Veil Lace Headband
Big Camellia Flower Blossom Studs
essie pastel blue nail polish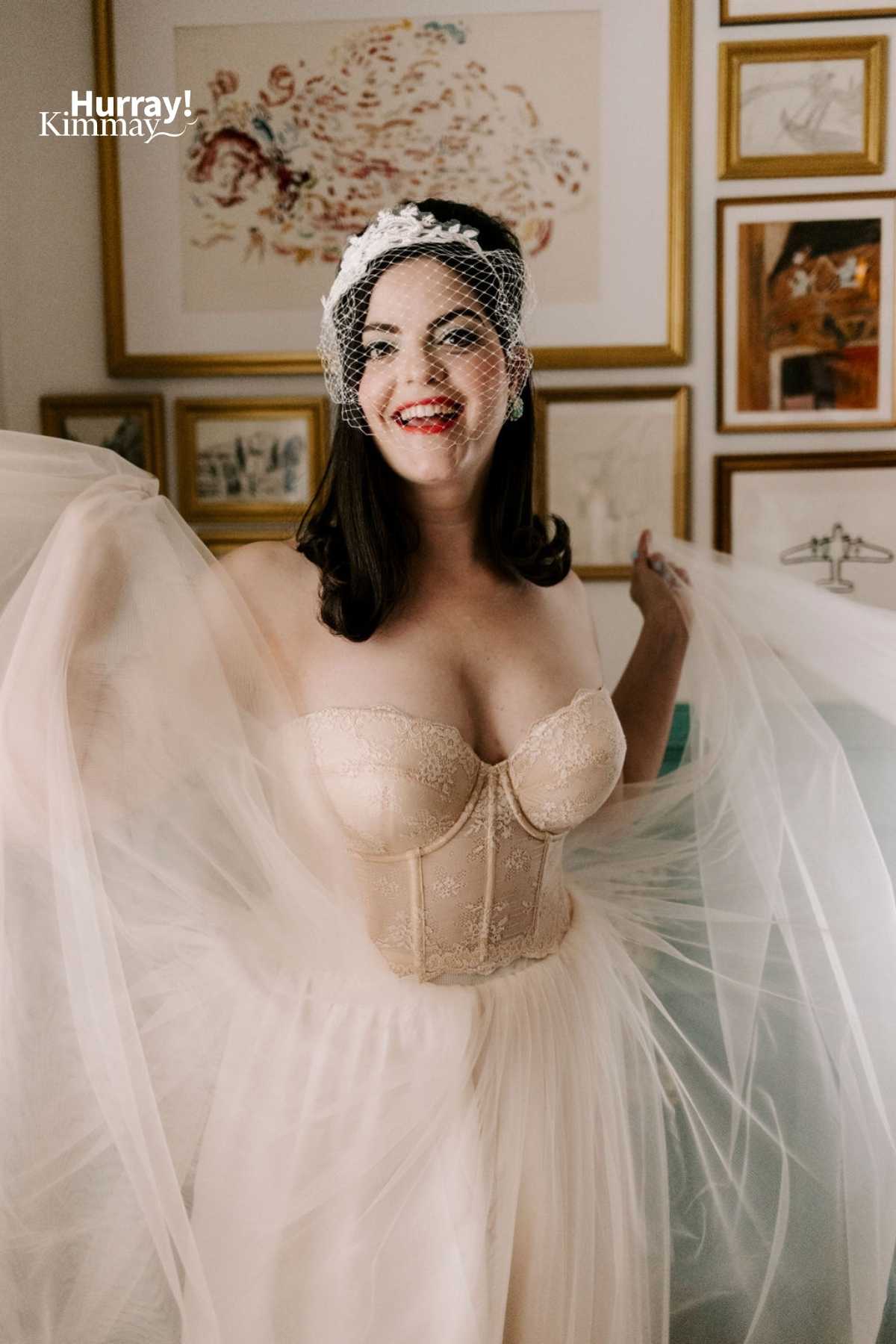 Credit: Photos by Juliana Rose in Bradford House in Oklahoma City, OK. Hair and make-up by Marlo Haus. Flowers and select hair accessories from The Boho Florista. Special thanks to Taylor Horn for assisting on this shoot. And huge thanks to Curve and Revealed magazine and the team for partnering on such an amazing project! As always, no airbrushing or photo retouching.