It's finally time for the 7th and final look in the True to Form editorial series! Hurray! This special collaboration with Curve and Revealed Magazine is an exploration of the different sides of who we are. How we express (or form) ourselves each day is up to us. Just as it's up to us how we shape our busts and bodies!
Psst! This post is sponsored by NuBra. I'm so grateful to share them with you. I always share items that I truly love and can help you say hurray.
In this look, I'm wearing one of my favorite adhesive bra options. The NuBra is made of a seamless molded cup – meaning it's smooth and gives a round shape – with a medical grade adhesive gel on the inside. No straps or band holding you back while your bust stays lifted up! This kind of freedom (and the fun leopard print!) is what led me to create this bold, free, outspoken look.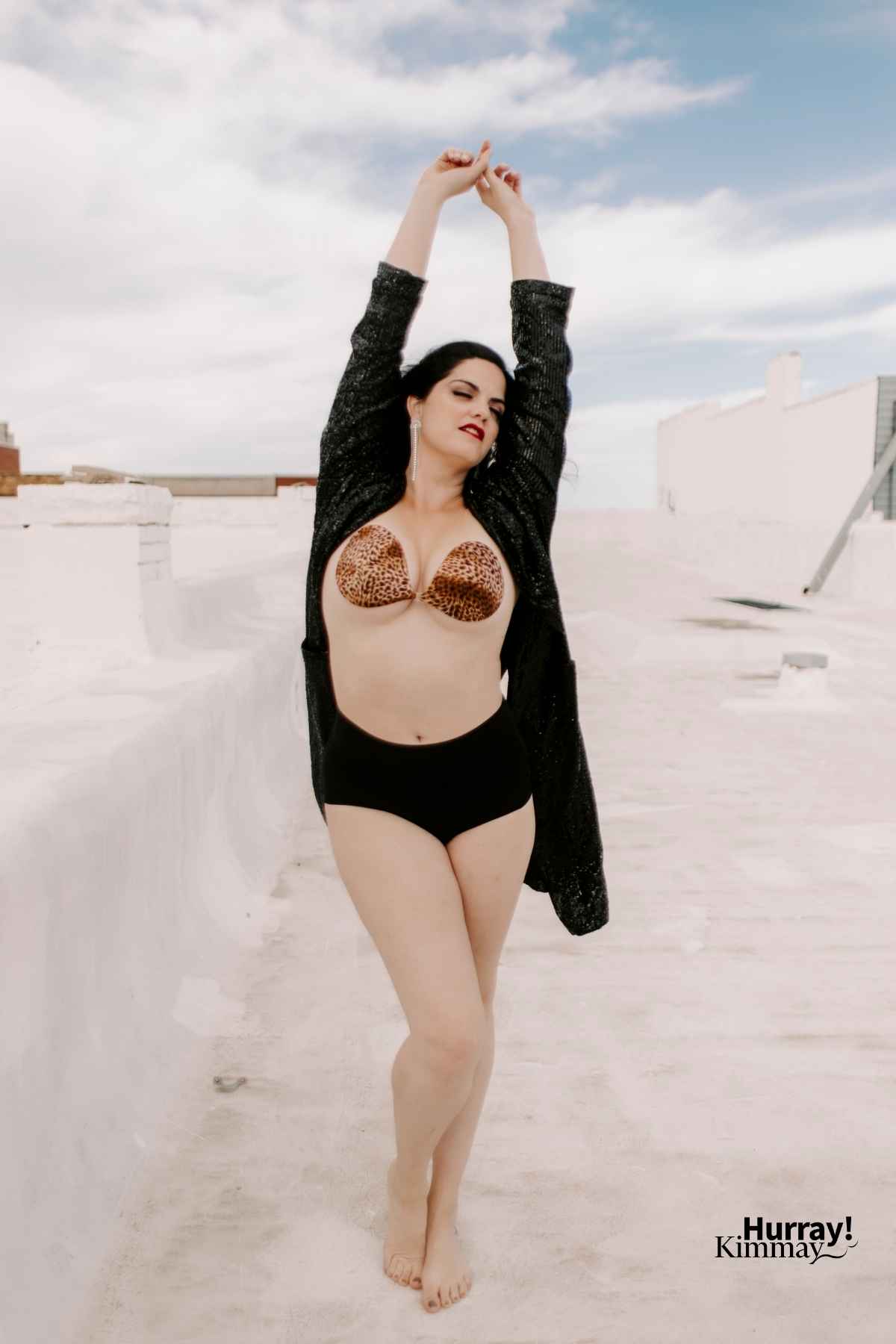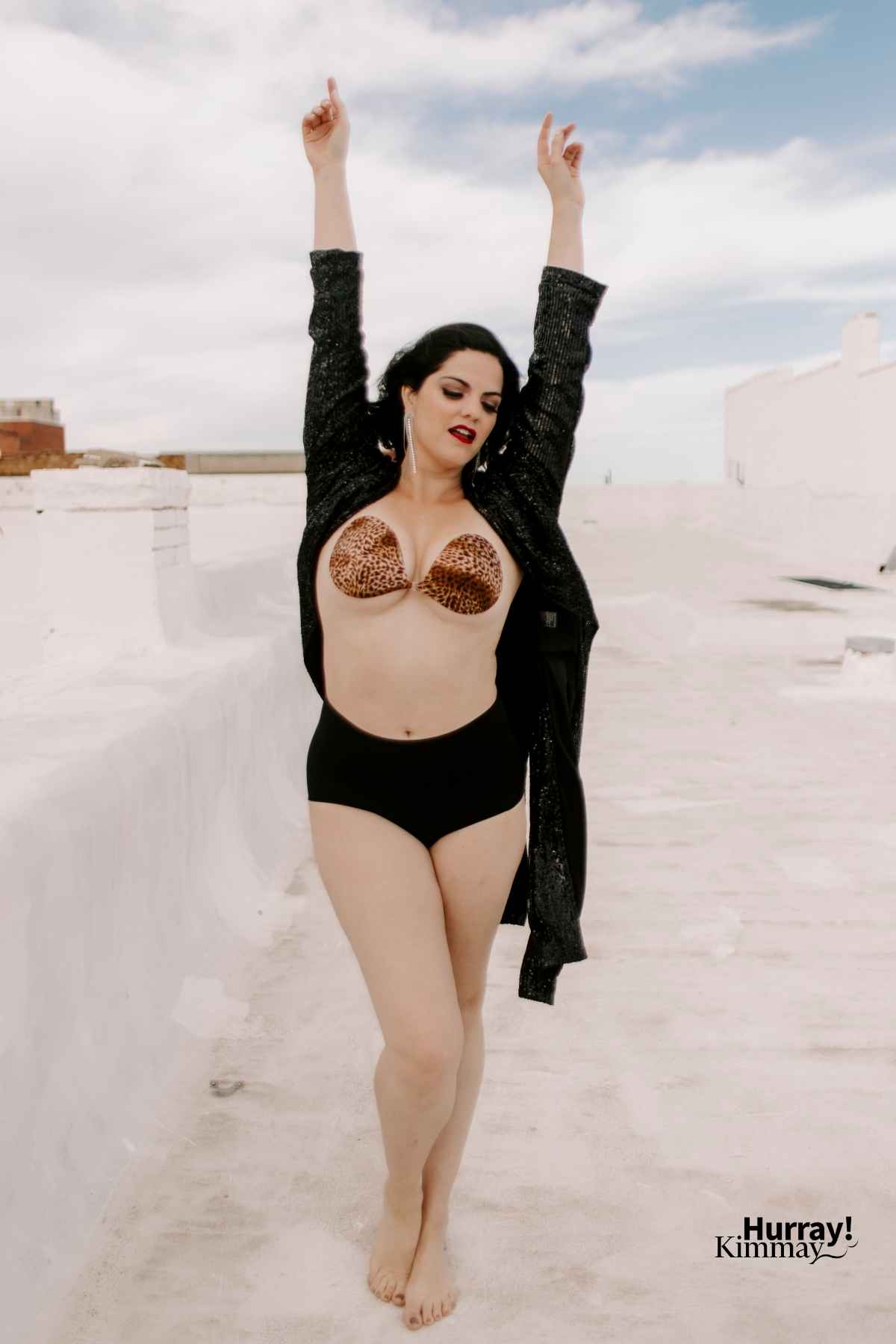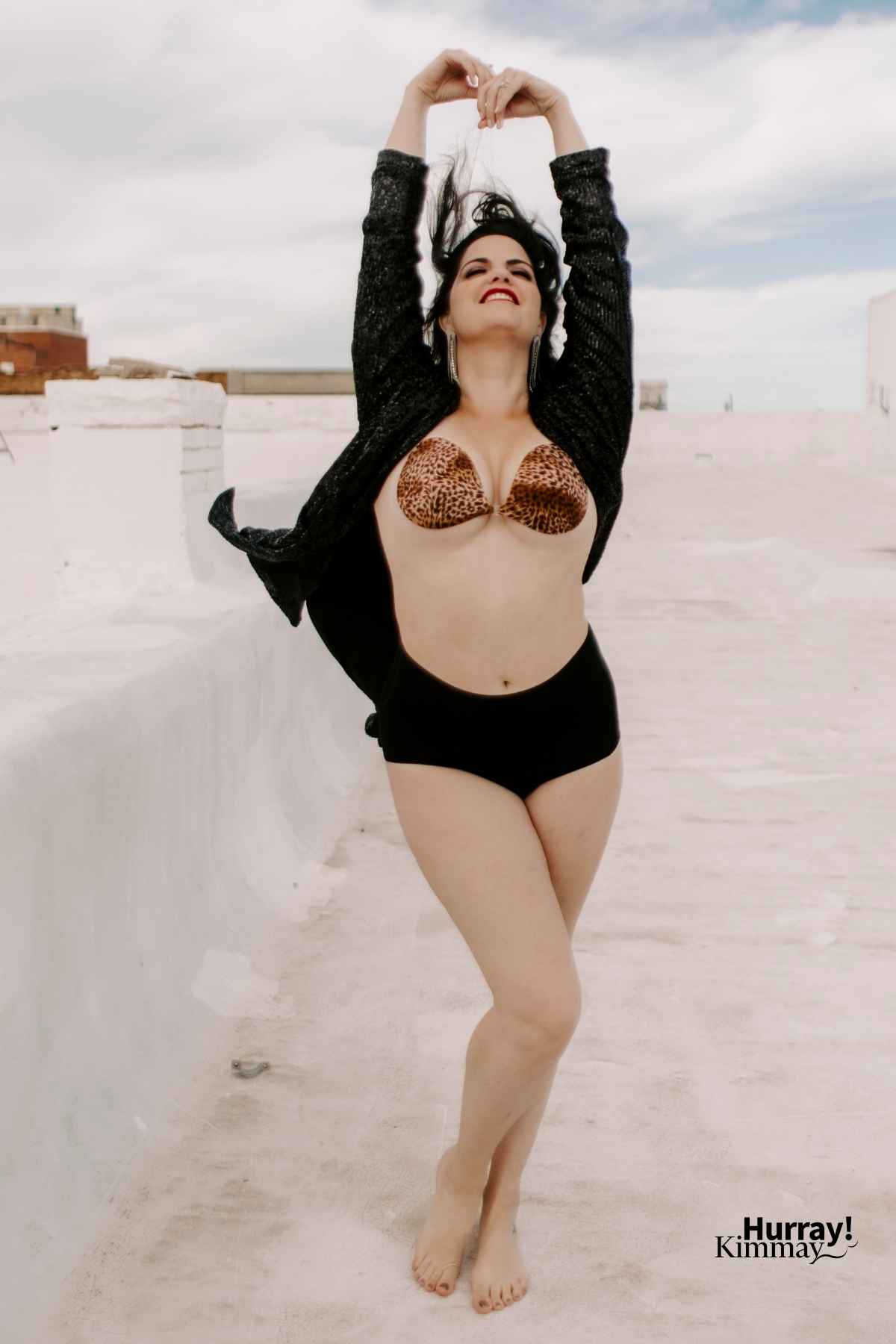 Did you know I was in a rock band in college? Yep! For a VERY short period of time I was part of a NJ rock band that played both originals and covers. I can distinctly remember what my husband (then, boyfriend) said to me after seeing us play a gig in NYC. He had "never seen that side of me before". He said I was so free, so uninhibited, so magnetic! He loved it. This comment, from someone who knew me well but hadn't seen this full version of me, inspired me to let that part of me show more often.
Why hide it away? For so many of us, that outspoken, uninhibited part of us has been hushed for too long. Maybe by responsibilities, duties, or politeness. But it is ready to come out and play. Whether it's fronting a rock band in NYC, daring yourself to get up on the karaoke stage, or letting that side come out to play during an at-home solo jam session, THIS is your calling to let yourself be free! Take a bold step and don't be afraid to be big, wild, and vocal. Say what you want, and say it loud! Let is be messy, let it be loud, let it be bold. Hurray!
Keywords for this look: rockstar, outspoken, uninhibited, free, loud, expressive, explosive, vocal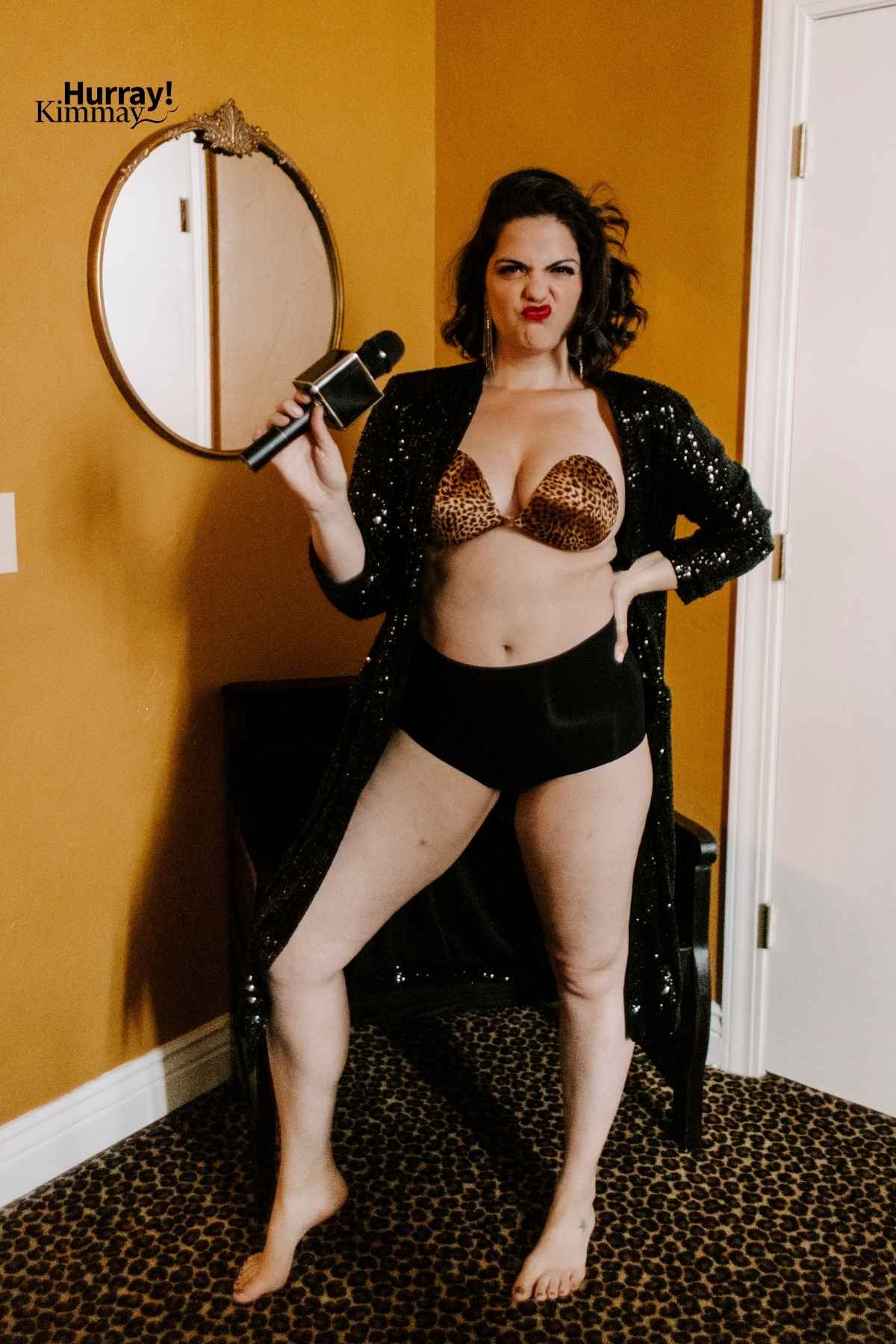 Some questions for you:
Where are you holding back and how can you be more uninhibited?
What are you really afraid of if you were to be free and let it all hang out?
How can you take one small step to be more vocal and outspoken?
Who is your favorite rockstar and how can you channel them?
Besides your actual voice, how can you be more expressive?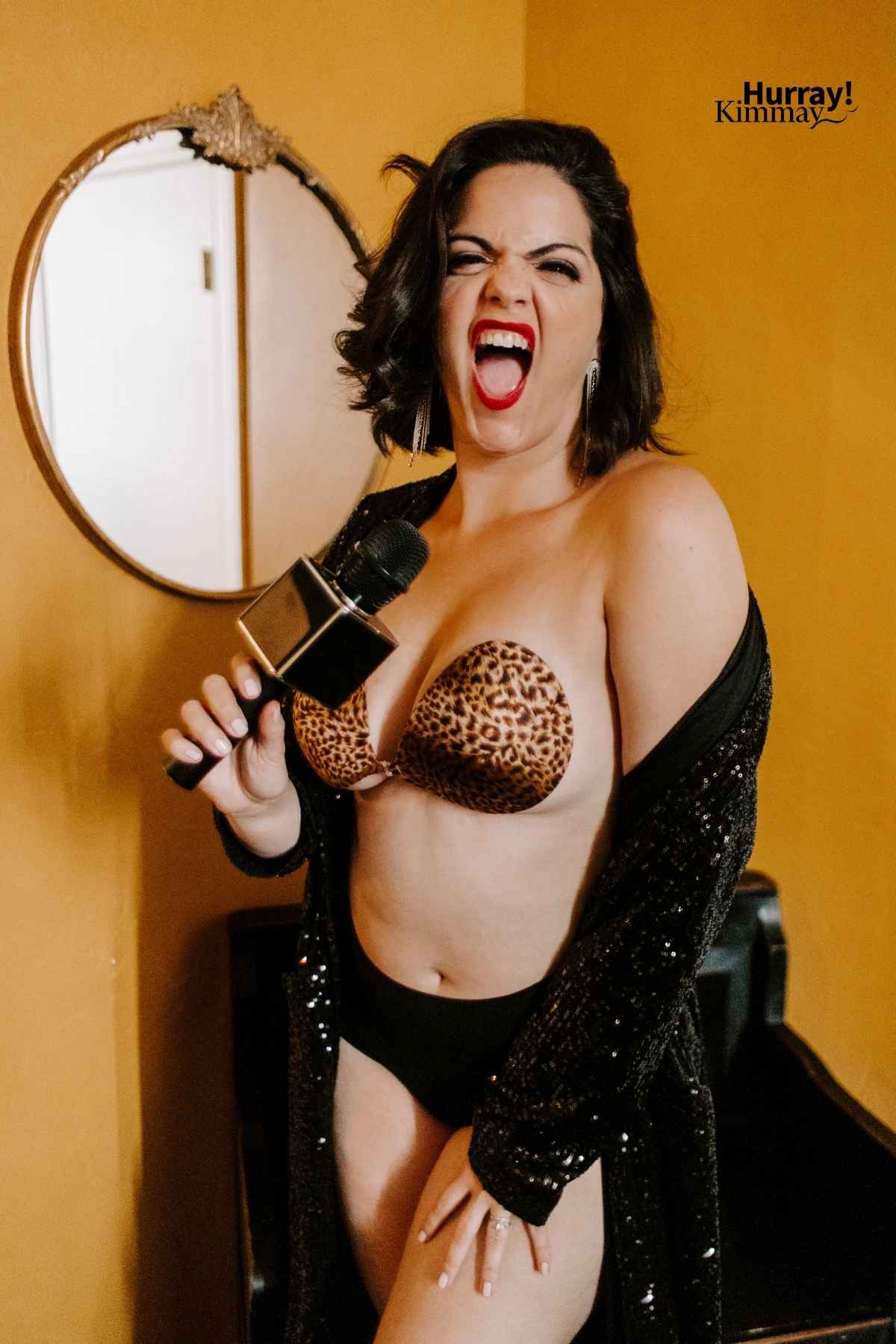 Seamless Safari Bra
Seamless, contoured cups with serrated edges provide a smooth look.
Medical grade gel adhesive really stays in place and is reusable for many wears with proper care!
Customize how you place the bra and use the clear front clip to shape the bust to your liking
Great for backless or low-back designs, or anyone who doesn't want to wear a band and straps
Safari-print leopard design is wild, or try one of the many styles and colors available
Made in USA of imported fabric
European cup sizes A-E are based roughly on a 34 band (I'm wearing the E)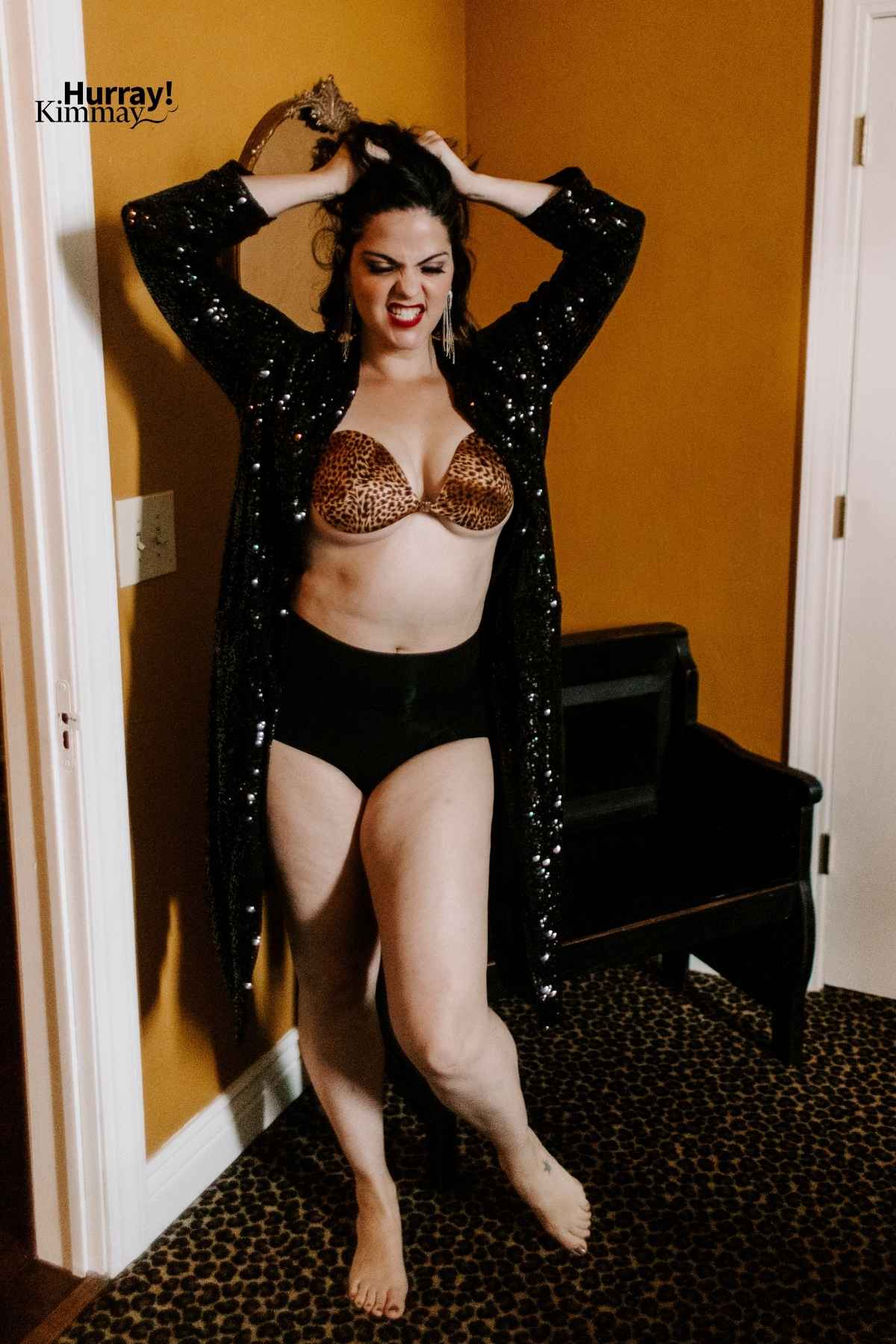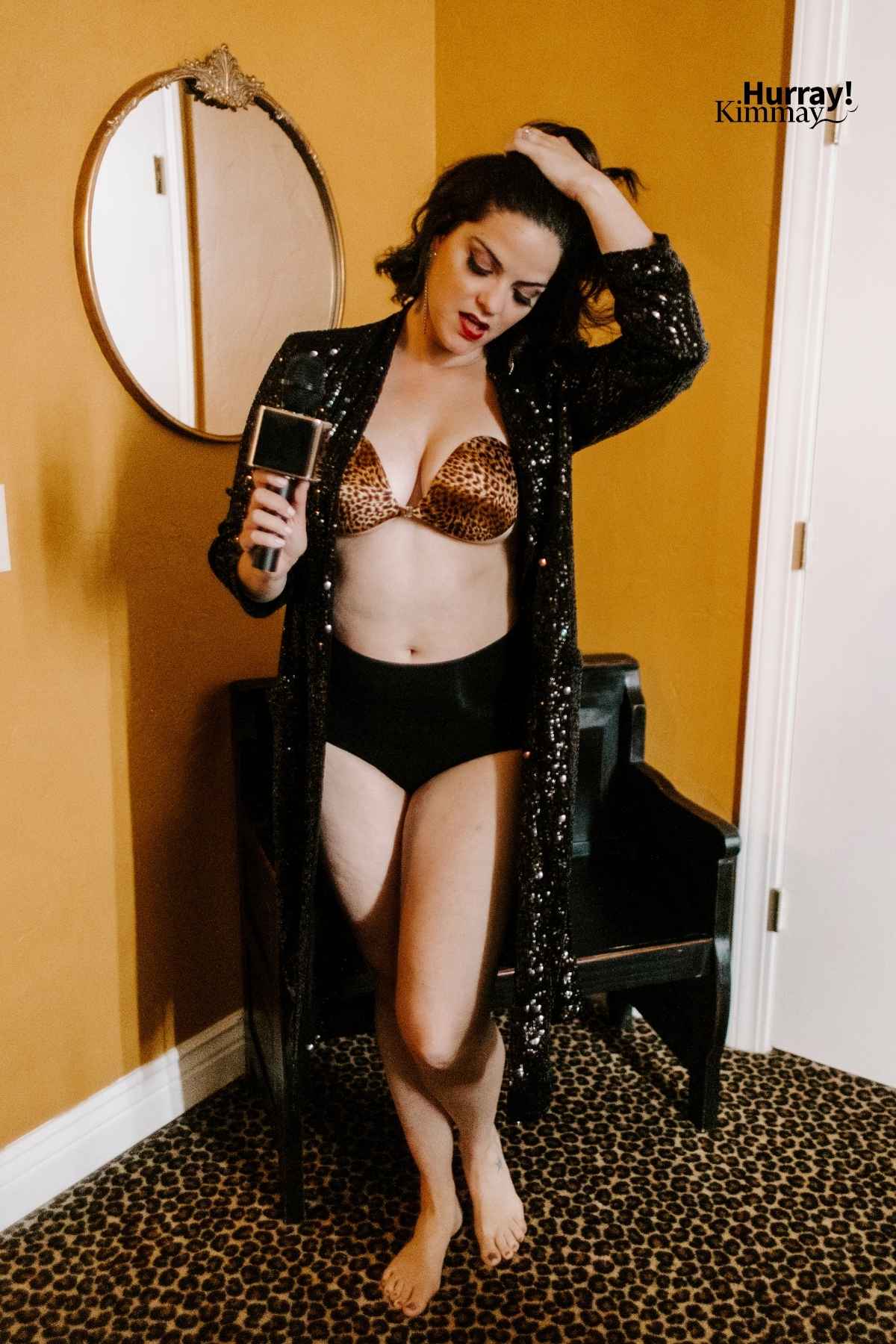 Your Turn
: How do you choose to express yourself? Have you ever tried a stick on bra like this before? What would you wear it with? Share with me over at
@hurraykimmay
on Instagram!

Credits
: Photos by
Juliana Rose
in
The Loft on Main
in Woodward, OK. Special thanks to Kalie Goodwin for assisting on this shoot.  And huge thanks to Curve and
Revealed
magazine and the team for partnering on such an amazing project!