Proudly sponsored by Warners
​One of the biggest complaints I hear as a bra fitter: "it's so hard to know what size I should wear!" Bra sizing can feel overwhelming and I always strive to make it easy and fun to understand. So if you want an easier way to find your best bra fit, I'm here to help. In fact, one of my favorite brands has a very cool solution to making bra buying (and finding your size) easy!
I've worked with Warners for years and years, and I love sharing their bras! While they do make bra sized, underwire styles… today I'm super excited to share their wireless, Easy Size™ bras with you! As the name suggests, these bras make finding your size easy, and are comfortable, smooth, and a joy to wear! HURRAY! Especially if your size fluctuates or you're not sure which size fits best these days, you'll want to find out more about their Easy Size™ system for bras and their one size underwear. Both make getting your best fit a cinch!
Psst! This post is proudly sponsored by my long time partner, Warners. Remember, I always share items that I truly love and can help you say hurray!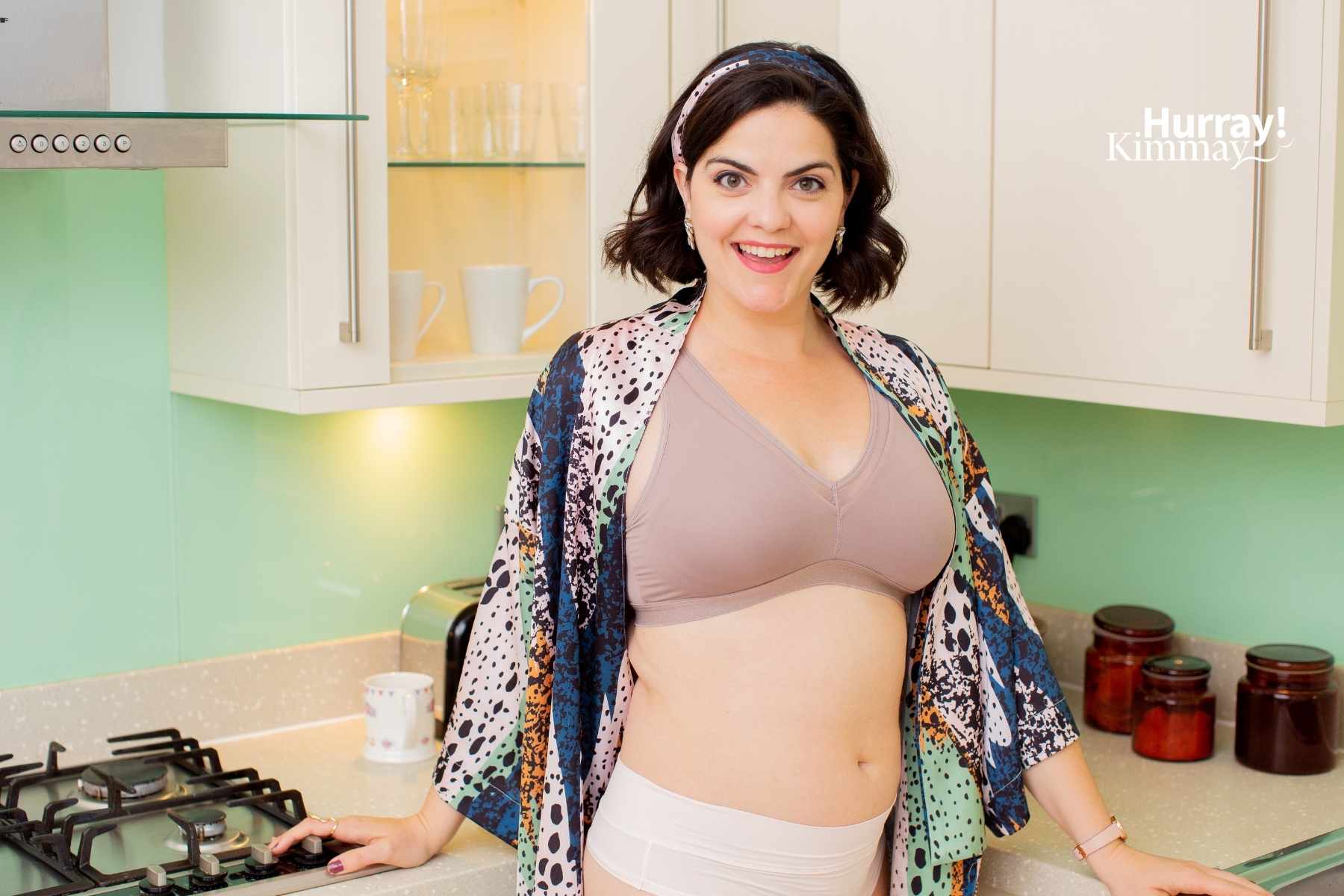 Warners Easy Size™ Bra System
Warners carries several bra options that use their Easy Size™ system, and it seems they're always expanding! Each of these options takes the guesswork out of finding a great bra fit with their wire-free design and all-over stretch fabric to fit your unique shape. While shape and support desires are unique to each person, this SM-3XL size range fits and supports several folks. And to my clients who want comfort to come first, I love recommending these bras (and wearing them myself!).
When shopping at your local department store, just look for the "Easy Size" tag hanging from the Warners bras! The chart and each size are color coded on the tag so you can easily find the size you need and grab and go. Hurray! Of course, I advise you to find your starting bra sizes and use my Free Bra Fit Tips that come with my free class to double check! As I teach in my Comfort Fit System™, Fit = Comfort, after all!
Get to know one of the newest Warners bras to use this easy system. I tried this new style myself during my #HurrayVacay trip to London in the photos you see in this blog post! Here's the scoop: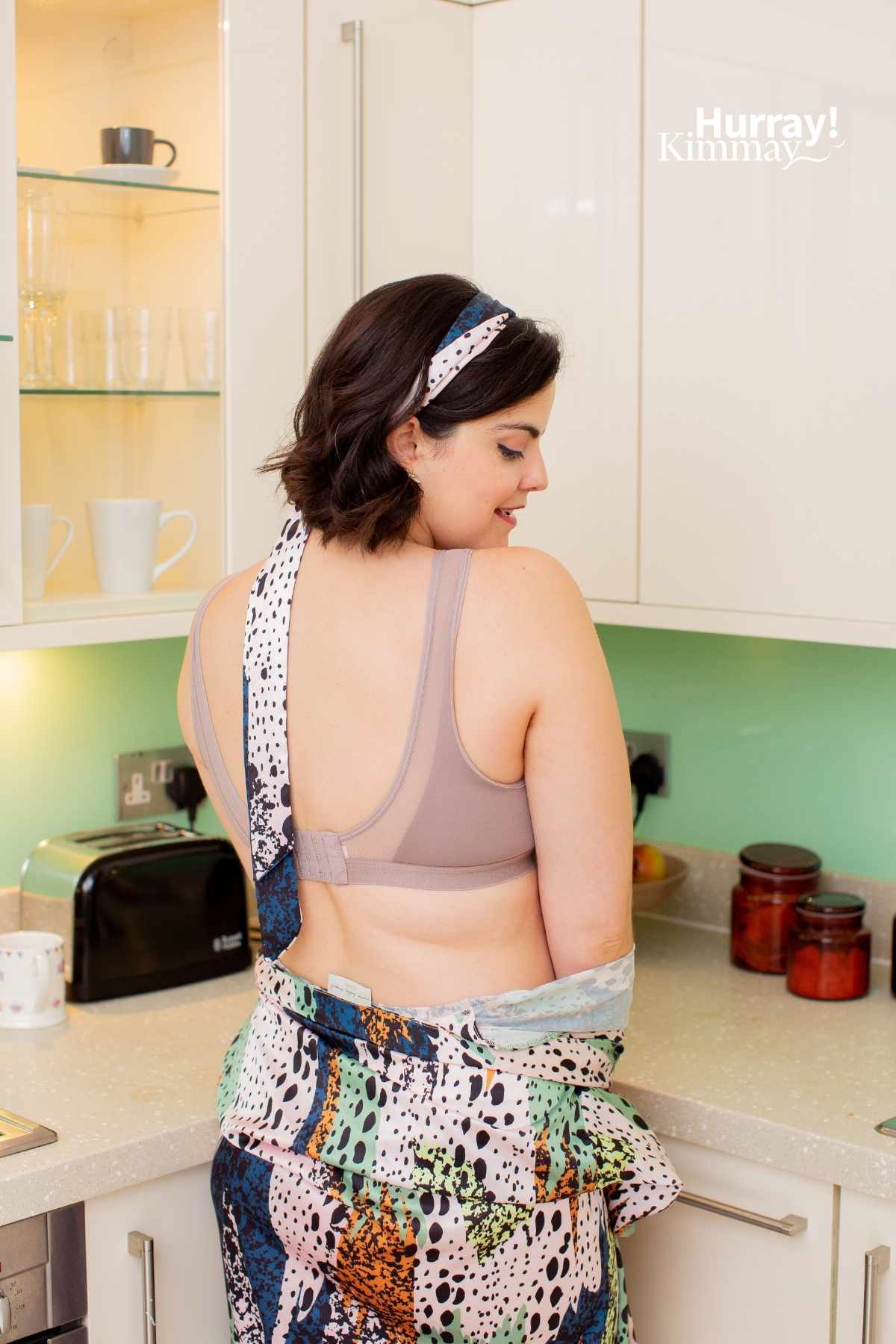 Easy Does It® Wireless Lightly Lined Bra
Easy Size™ makes it a snap to find a good fit
Modern mesh details for an airy feel and gorgeous look
Comfort back with adjustable hooks and eyes for a supportive fit
Hardware free, non adjustable straps sit wide and soft and look smooth under clothes
Lightly lined, wireless t-shirt cups with built-in shape and modesty
Sizes S-3XL (use the chart!)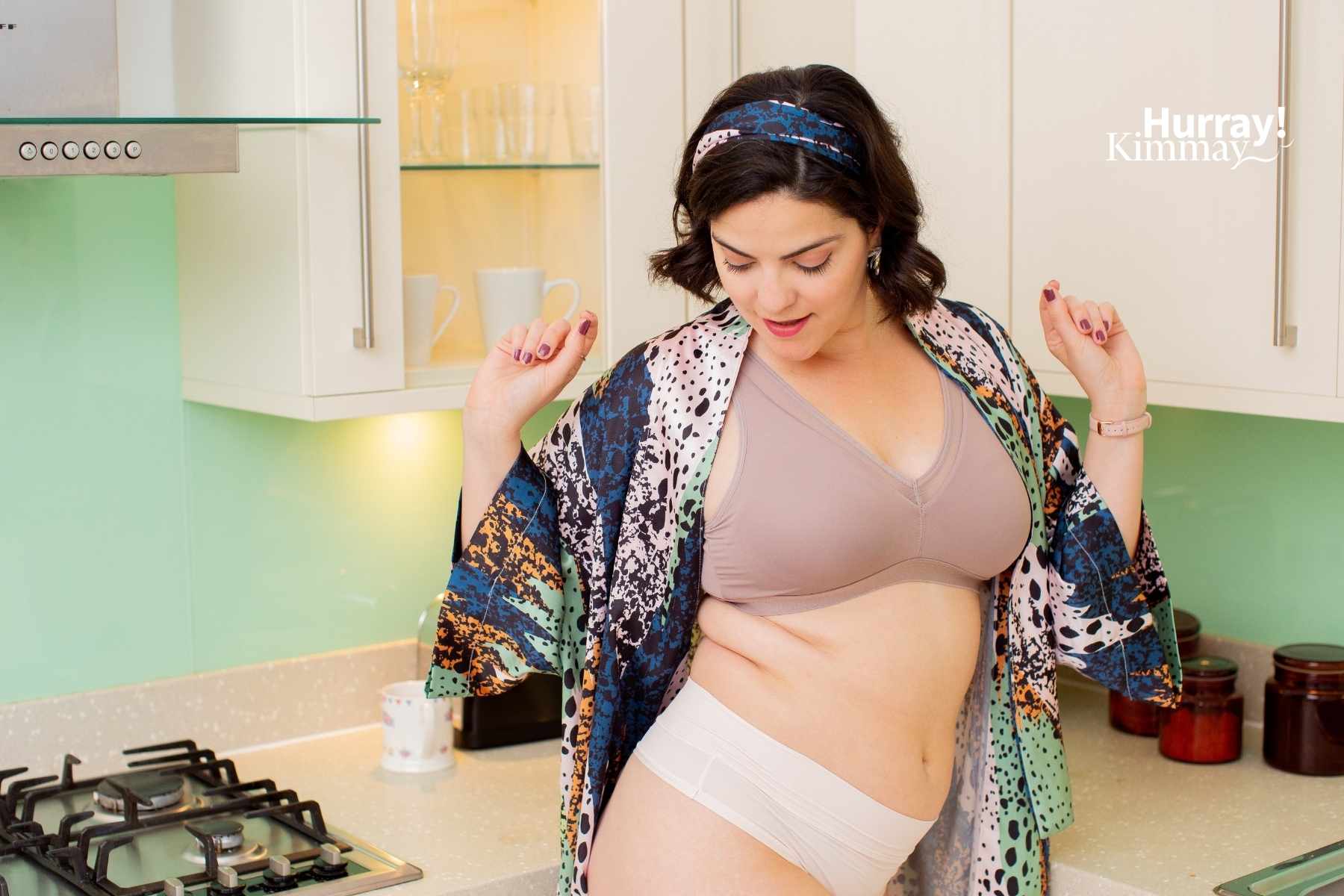 Warners One Size Underwear
Another easy option from Warners! Their one size underwear fits most folks sizes small to extra large…with one panty. Yep! These are sooo amazing for a few reasons, but mostly because they can work with your body and shape, and adjust with you as it changes. So if you've gained or lost weight, are expecting or recently postpartum, or just aren't sure what size you wear these days – this type of flexible underwear is for you!
These are also great for anyone who doesn't want the waistband to dig in. They just gently sit on the skin without pushing in!
Bonus: if you ever want to give someone underwear (I do this all the time lol) and aren't sure what size they wear, a one size fits most, flexible underwear option is an easy way to get the sizing right.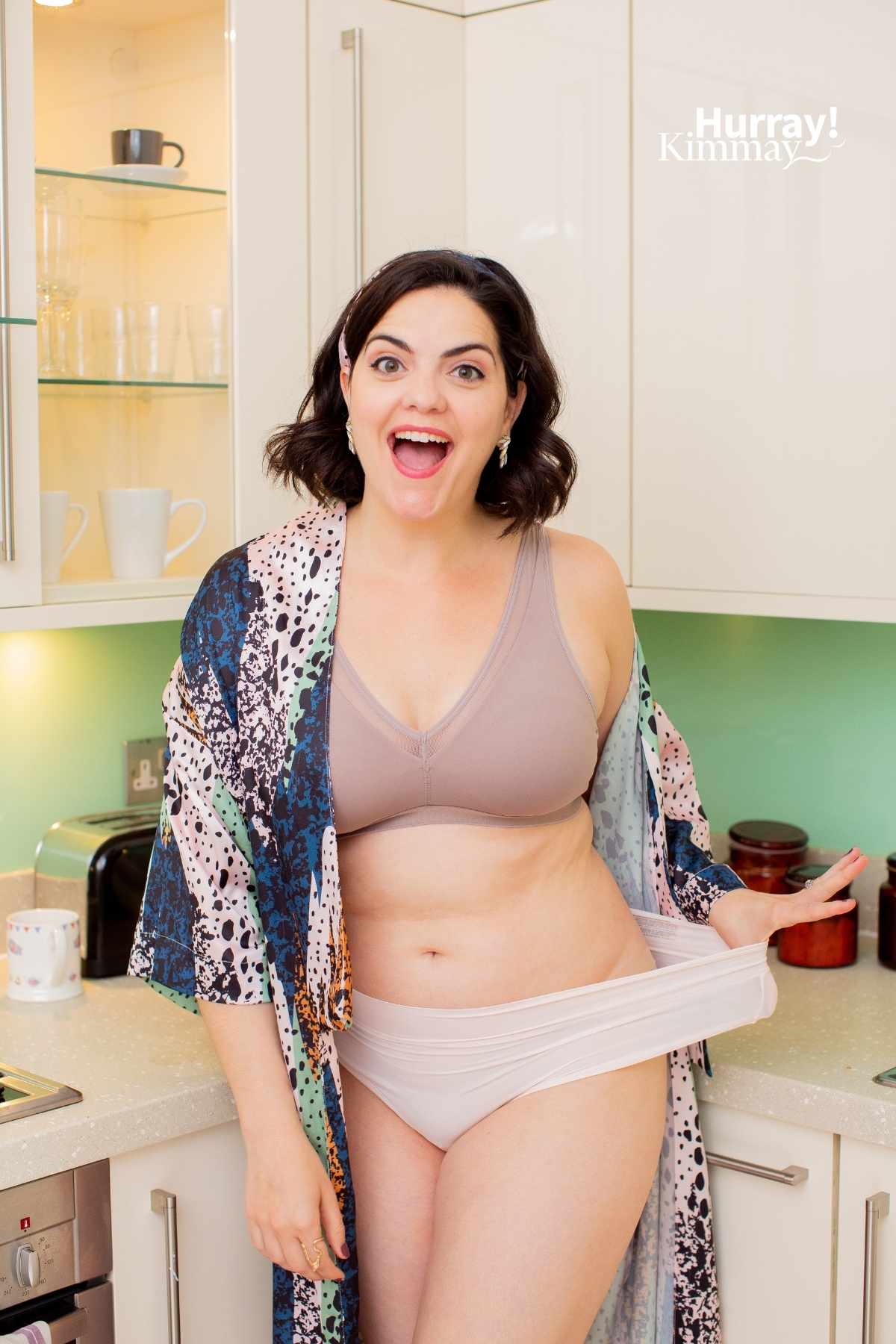 On top of that, they're cozy, seamless, and super lightweight. And for those who want a comfortable thong (yes they exist), you're in for a real treat! Here's more about that style:
Warners® Easy Does It® One Size Hi-Waist Thong
Warners #1 panty in a high-waisted thong design
No-show panty line, hi-cut thong style with front coverage and a wider back
Light as a feather, super-stretchy fabric adjusts to your shape and size
Wide comfort waistband doesn't dig in
One size fits most S-XL [for real!]
Hurray! These are just two of the easy options Warners has! Check out more from Warners and get to know them with my blog posts and free educational posts on my Warners page. Oh! And check out my Instagram reels about these styles! Here's one about the thong, the bra, and how Warners Easy Size™ makes shopping fast and easy (especially if you've ever forgotten or lost a bra while traveling. IT HAPPENS.)
Remember that even the best (and easiest) bras out there need to fit in order to feel comfortable, and that comfort will provide you with all day (and night) confidence! If you wear bras, grab a spot in my Free Bra Class to check on the fit of your bras and take your first step toward saying hurray inside, outside, and underneath™!
Free Bra Class
Want to wear a bra without ripping it off at the end of the day? Watch How to Find a Comfortable Bra Fit For Your Body WITHOUT Wasting Your Money on Bras You Dread Wearing! Plus, you'll also get Kimmay's Bra Fit Guide, and a taste of Bra Confidence & Comfort™. Watch now and don't spend another minute feeling uncomfortable in your bra.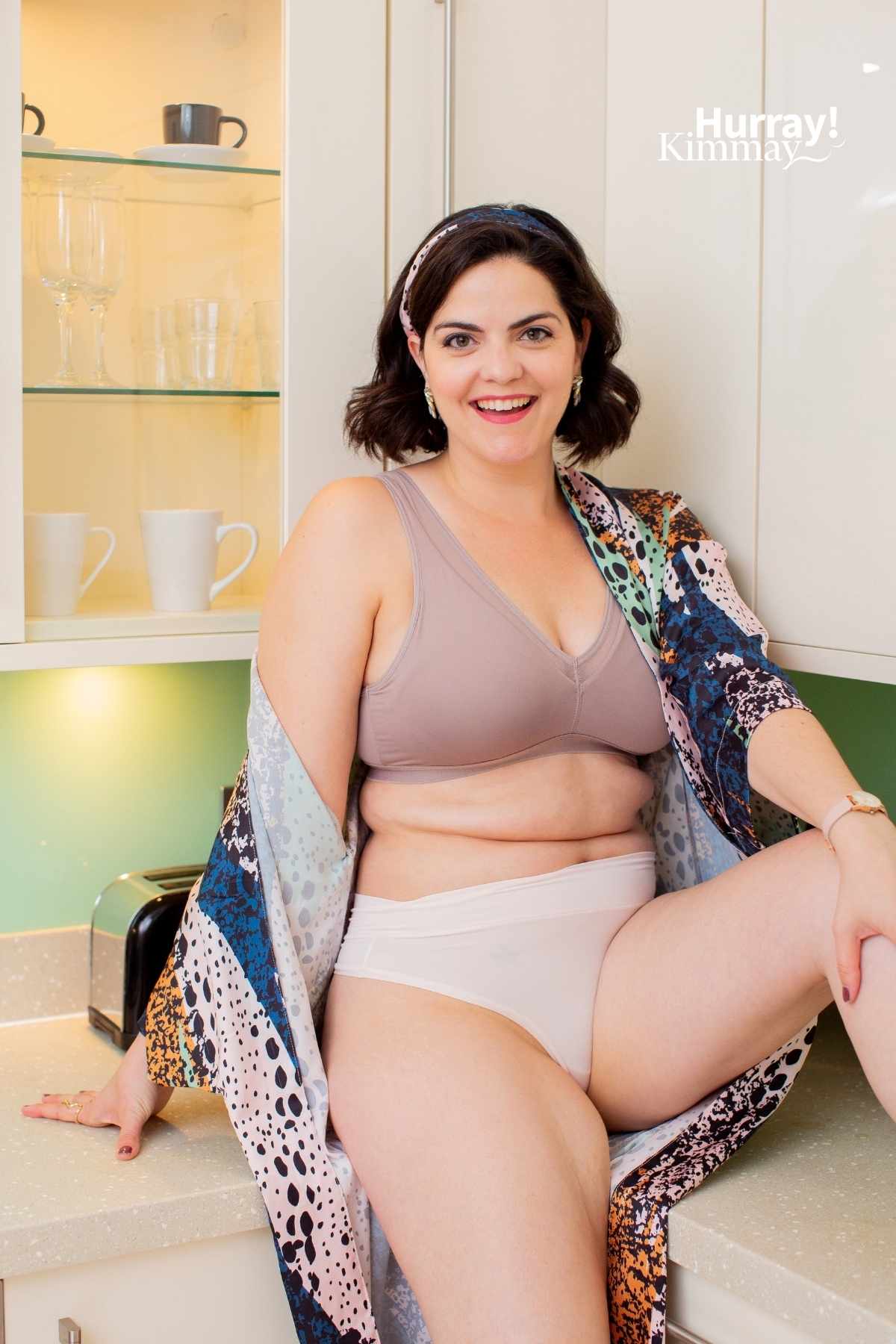 Your turn:
Have you tried any of Warners Easy Size™ bras? Would you try a one size thong? How important is comfort when it comes to your bras and underwear? Share with me over
@hurraykimmmay
!

Credits: Photos by 
Scandi Sisters
 during the #hurrayvacay trip to London!  Special thanks to our proud partner Warners