Nobody warned me when I moved from NYC to Oklahoma about the sunsets. Oh. My. Goodness. The weather in Oklahoma can be really treacherous (I have never lived anywhere with such severe and contrasting weather), but gosh when it's a calm night and the clouds are wispy in the sky, the sunset is like peeking into heaven. That inspired this Out on the Range look! I wanted something soft, flowing, and a little peekaboo. We've all been through a really harsh year, and that softness is so welcome now. Wouldn't you say? I was so pleased to find this beautiful bra and panty set from UK brand, Fantasie. I mean, even the name is perfect for this dreamy look, right? But it's also the great fit, soft materials, and beautiful support that make this look work.
Fun fact: it looks warm and Oklahoma is known for its hot days but as the sun was setting on this shoot it was actually really chilly. Add in the wind (which is basically constant in this state) and it was downright cold! But I was committed to showing this look in two ways: one with pants (to wear out and about for more modest occasions) and one without (for those daring days or solo work from home elegant afternoons). Either way, this sheer duster didn't exactly offer much warmth but my goodness the sunset and the Oklahoma background sure are warm and cozy.
Enough about the weather, let's shop! Get the scoop on this look below.
Psst! Some of the brands linked are proud partners of mine or I may get a small thank you if you purchase through me. Your purchase through those links helps a lot in keeping articles like this coming your way. Either way, I always share items that I truly love and can help you say hurray!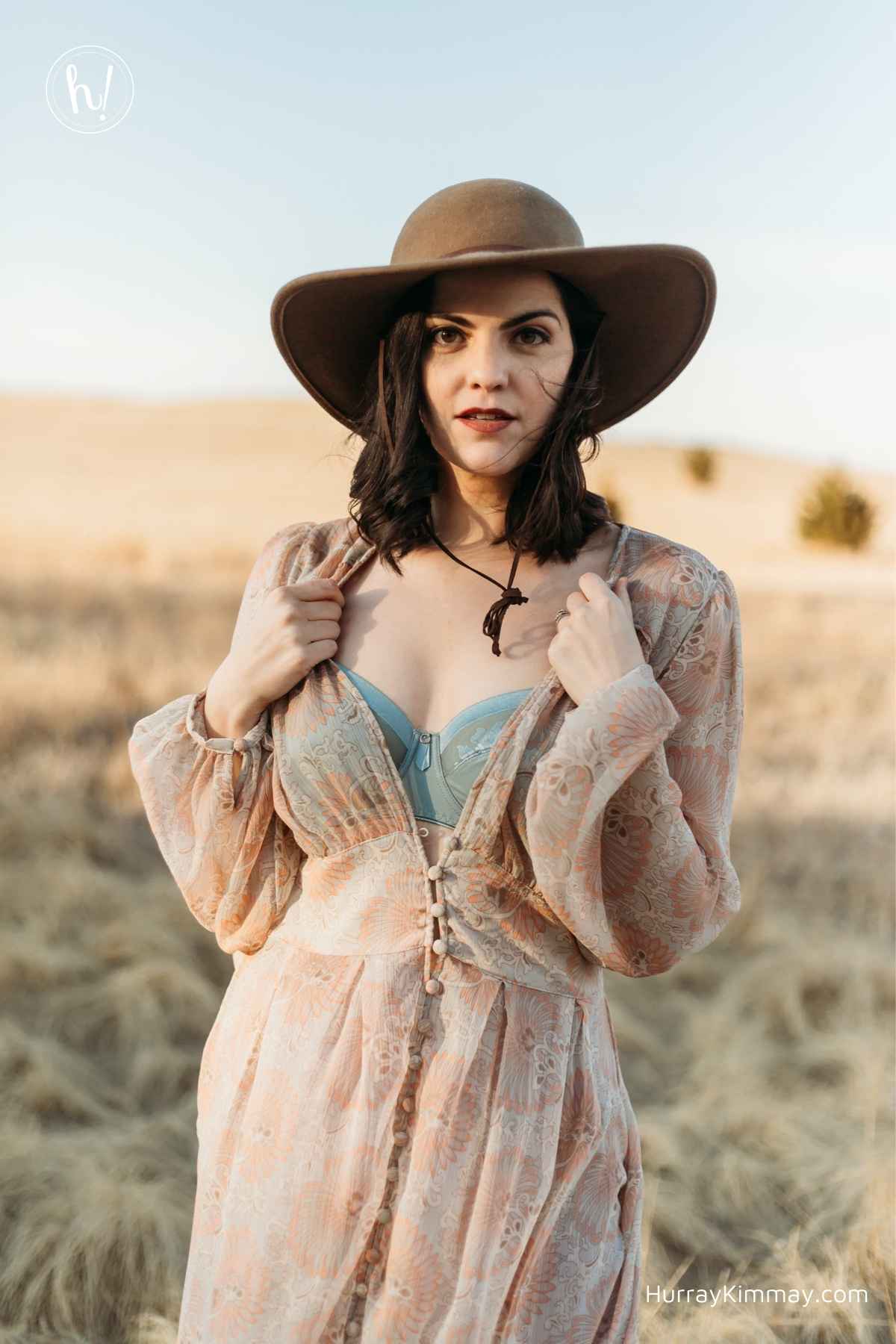 Shop The Look Featuring: Fantasie
UK brands like Fantasie use different sizing, so be sure to check on that when buying (or learn about sizing and fit from yours truly!). They are also known for excellent support and coverage for fuller busts without compromising on style. The color and style of this Illusion bra had me at hello. And the fuller coverage brief was so comfortable. I'm not 20 any more and I have a high waist, so I really enjoy a higher rise! The whole look revolved around the color of this set, but truly you can pick a color that works for you and create your own look. Color and style can change, but the most important thing when it comes to a bra and panty is fit. Watch my Free Bra Class and see what I mean!
Fantasie – Illusion Side Support Bra
Supportive, underwire bra with 4-part unlined cups are made of stretch microfiber and mesh so they have a little flexibility for a great fit and comfort
Side support panels shape fuller breasts more forward
Fully adjustable straps attach with a u-shape in the back so they won't fall
3 column, 2 row hook & eye closure for adjustability (this increases with size for more support in fuller sizes)
Available in new colors each season!
30-42 band sizes, D-J UK sizes; I'm wearing a 34D
Fantasie – Illusion Brief
Pretty and lightweight, modest rise brief has more coverage than a bikini
Bonded stitch-free technology gives a smooth back (aka no visible panty lines!)
Beautiful lace details add a delicate touch without showing through
Stretch microfiber with cotton gusset material is soft to the touch
Personally, I'm a big fan of an opaque front panel (instead of sheer) so hurray for that!
XS-2XL sizes; I'm wearing a Medium.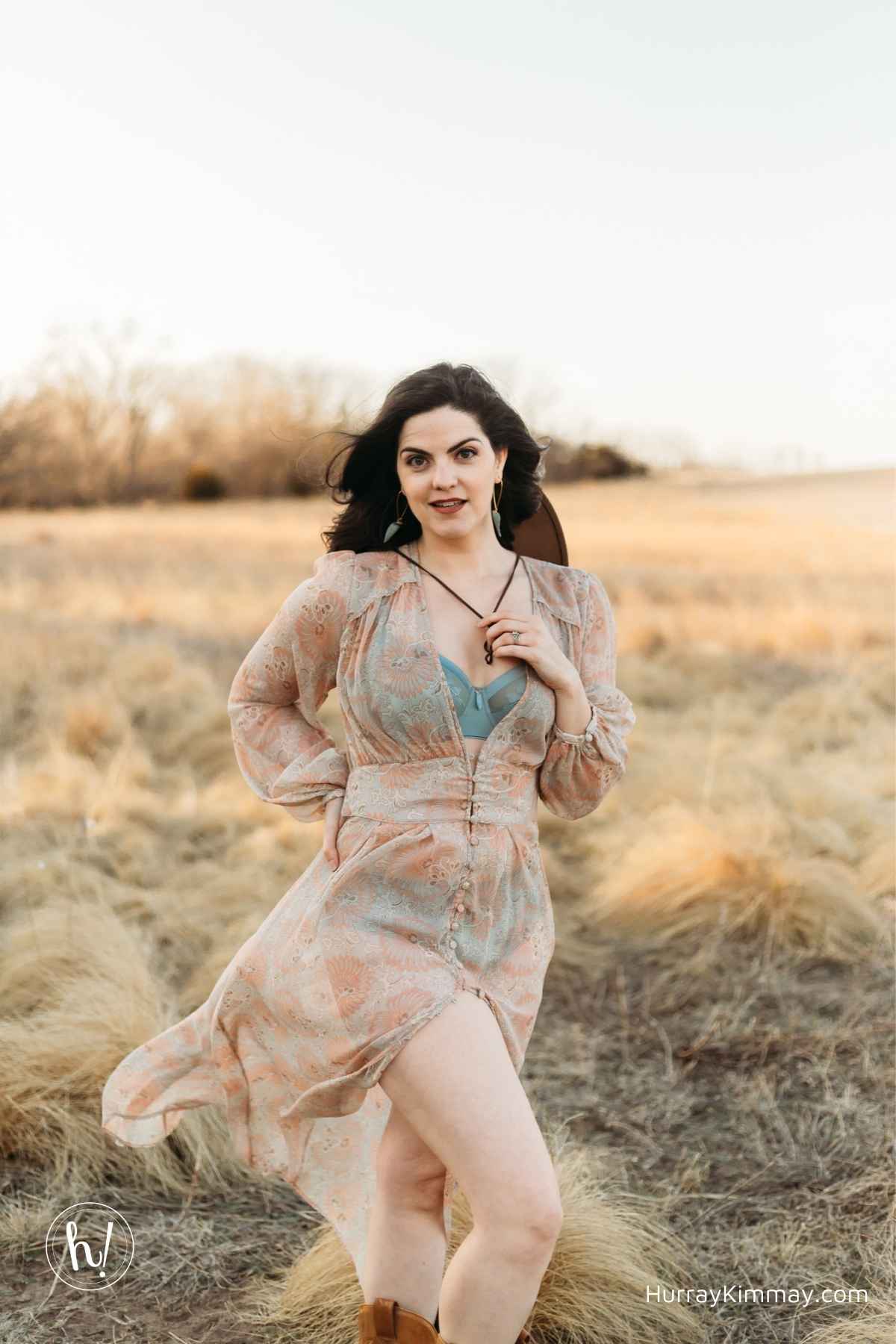 Similar Items to Buy & Try
I rented this amazing sheer Free People duster from Nuuly. You can wear it as a dress over a slip, over pants and a top, or let your undergarments show through like I did! Want to rent clothes, too? Use my Nuuly link to get $10 off your first rental (and I get $10 towards my next one, too!)
I lovingly call this hat from Brooklyn Hat Company my "adventure" hat, as it's come along on many National Parks adventures with my honey and I! It's made of wool which is actually great for the elements, and has a strap to keep it around the neck if you don't want to wear it on your head. I bought these Article of Society pants from a local boutique on Main Street. I wear them much more fitted and high on the waist for a 70s feel. They are made of super soft material!
The earrings were on loan from Across the Street boutique, also on Main Street here in Woodward, OK! And I pulled on my old pair of Nine West cowgirl boots that I've had for over a decade. The tan color went really well with the muted colors and sunset – and, you know, the ranch setting.
Free People – Valerie Duster
Articles of Society – Tammy-Harwood Wide Leg Pants
Brixton – Tiller Wide Brim Hat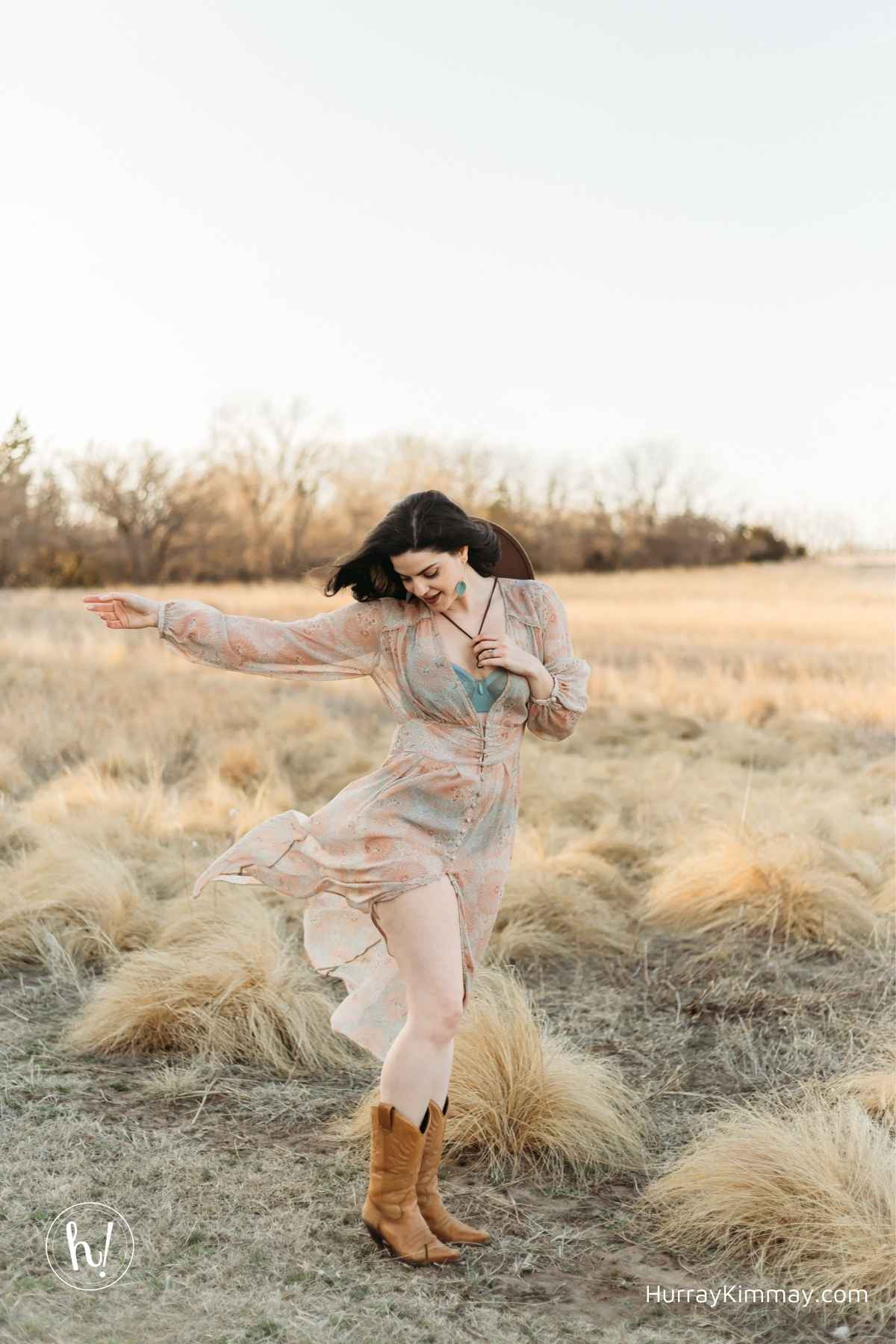 Your turn:
Do you like this look? Do any of these items make you say hurray? Tell me everything over at
@hurraykimmay
on Instagram so we can say hurray together!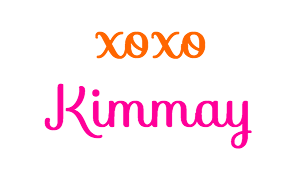 Credits: This photo shoot series was made in collaboration with Curve Expo. Production, modeling, and hair/makeup by yours truly. Photos by Brooklynn Alexander. No photoshopping or editing my face or body – ever! Special thanks to: Natalie Laverty, Across the Street Boutique in Woodward, OK!