For the Curve x Hurray Kimmay Out on the Range photo shoot I wanted to display the beauty of my new rural Oklahoma town. It's so different and exotic to me after living my entire life in New York State, and 16 of those in NYC! Everything is so new and novel to me. In fact, I still squeal with delight, "horrrrssiesss!" when driving past any horse. It's not something I can control. Mid sentence, or mid thought, "horsies!" That's why I was SO excited to get to shoot with a few retired rodeo horses, including the adorable Buster you see below.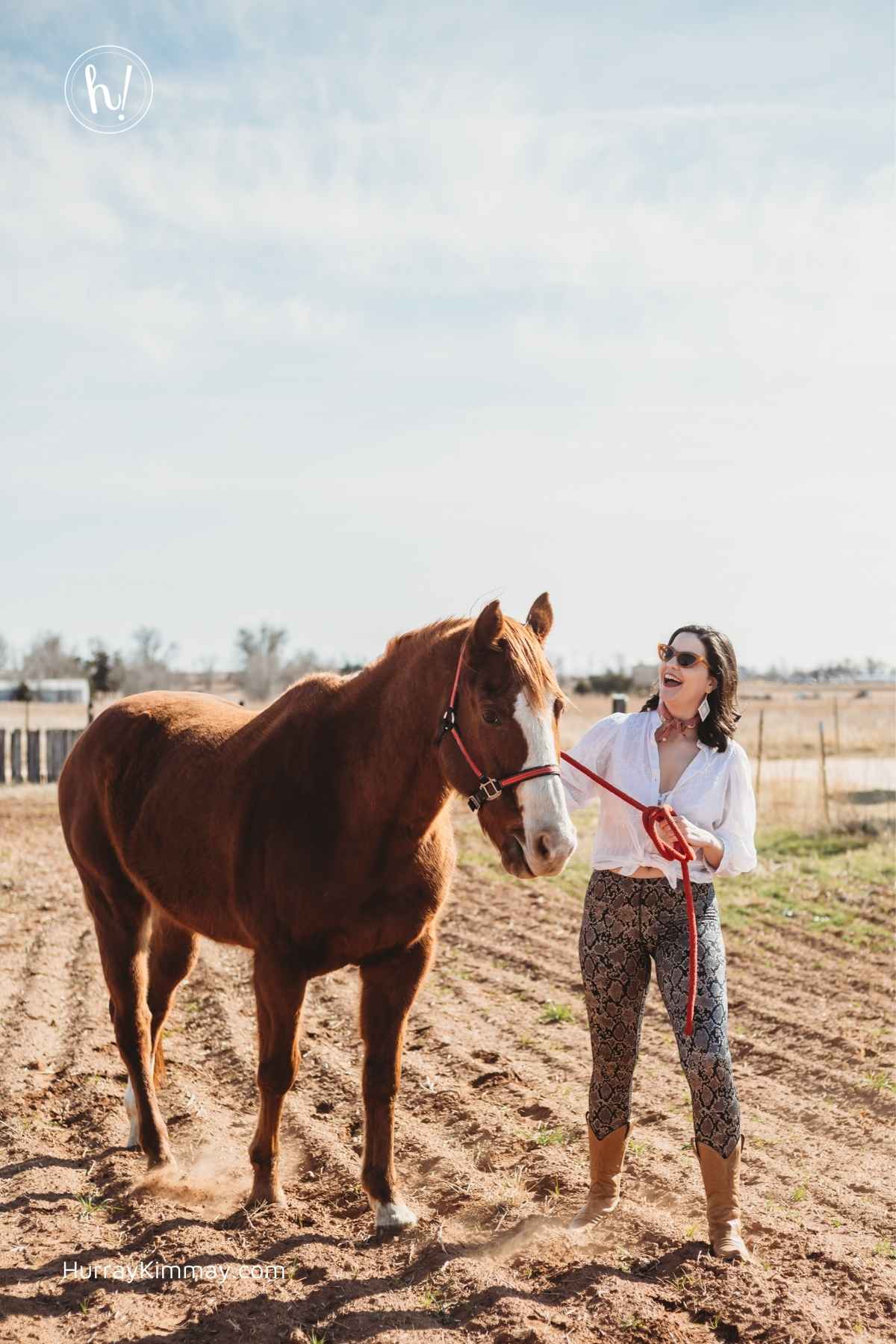 Believe it or not, as city as I am this is not my first photo shoot with a horse. One of my brother's lives on a dirt road in Florida and used to have horses, so during my very first sponsored photo shoot I walked around with Lady, and even got up on her bareback while I was in a bikini top and shorts! Ah, memories. This time I stayed on the ground, but had just as much fun. In addition, this look has some of the sleekest snake print leggings you'll ever find, which brought me right back to the actual snakes I've met here in Oklahoma. It's a WILD place ya'll.
Ok ready to shop? Let's get to it!
Psst! Some of the brands linked are proud partners of mine or I may get a small thank you if you purchase through me. Your purchase through those links helps a lot in keeping articles like this coming your way. Either way, I always share items that I truly love and can help you say hurray!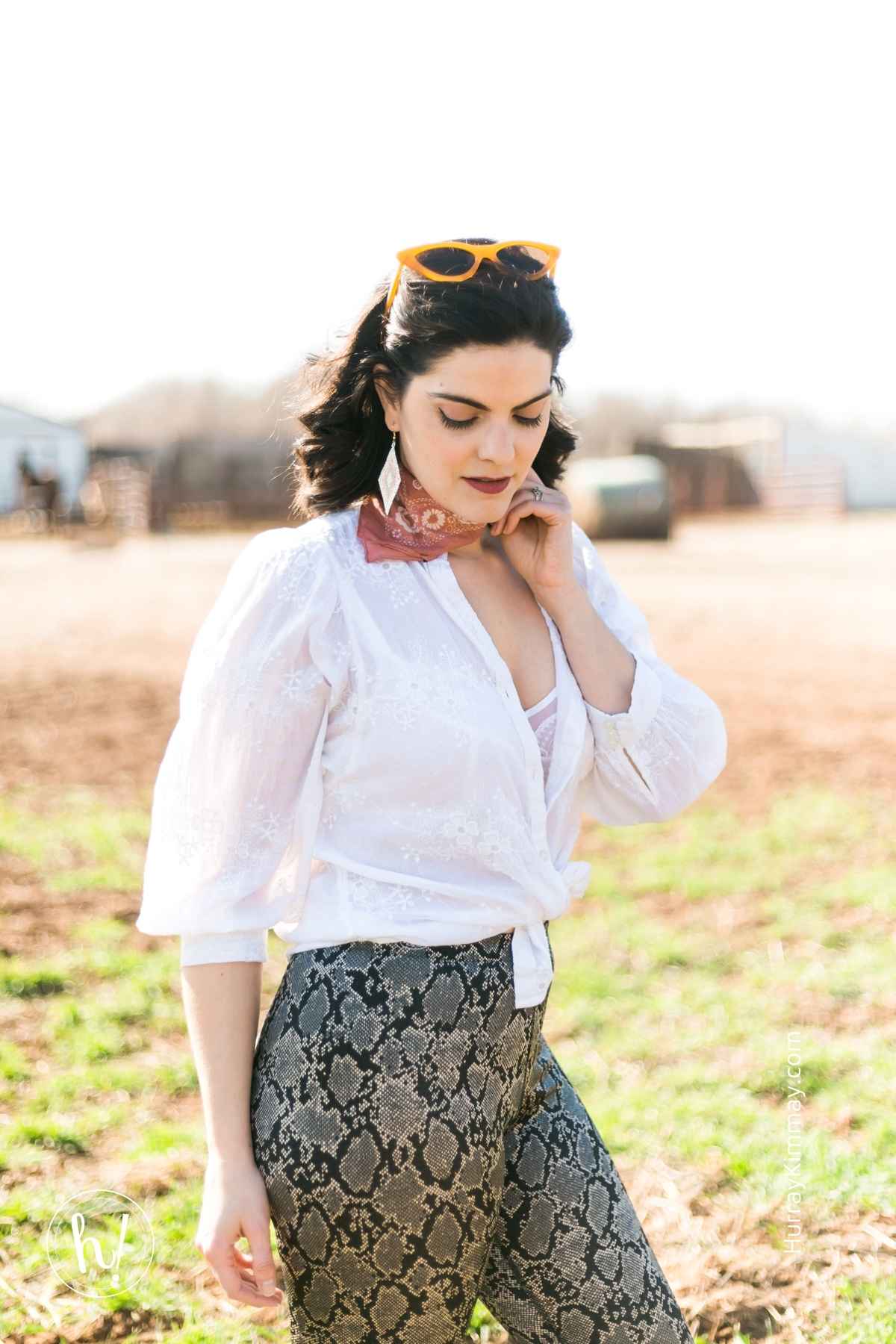 Shop This Look Featuring: Rosa Faia & Anita Active
The look includes some of my favorite leggings that have these cool bumps inside to support blood flow and circulation, making them really awesome for athletics, or walking a new friend around the pasture. If you, too, have been living in leggings over the past year, these are a great pair to wear out and about as pants! And if you're ready to wear an underwire again this bra is AMAZING. It has the prettiest straps and feels so comfortable.
Anita Active and Rosa Faia are part of the same company which started in Germany and has been in business for over 100 years! They are truly experts in designing intimates and activewear.
Rosa Faia – Selma Bra
Darling straps have a lace detail you can let show
The 3-part cup is lined with powermesh so it's supportive and breathable
I let this white contrast against my skin and show through a sheer blouse for fun, but it also comes in other colors!
The matching underwear are just as cute.
Truly one of my favorite bras to wear, it's supportive but also lightweight and comfortable, and so pretty.
Available for bands 32-46! And European cups B-E
Another version is available for F-J cups!
Anita Active – Massage Sports Tights
These might be the coolest things ever! Inside there are 3D bumps in the fabric that comfortably massage and thus improves blood circulation. According to them: "The result: a significant increase in endurance, relief of the muscles, reduction of the risk of injury and shorter regeneration times."
Outside the python print is super cool and reminds me of the real snakes I've encountered since moving to Oklahoma
Seamless finish with a bit of sheen
Soft waistband
Comes in other colors and fun prints!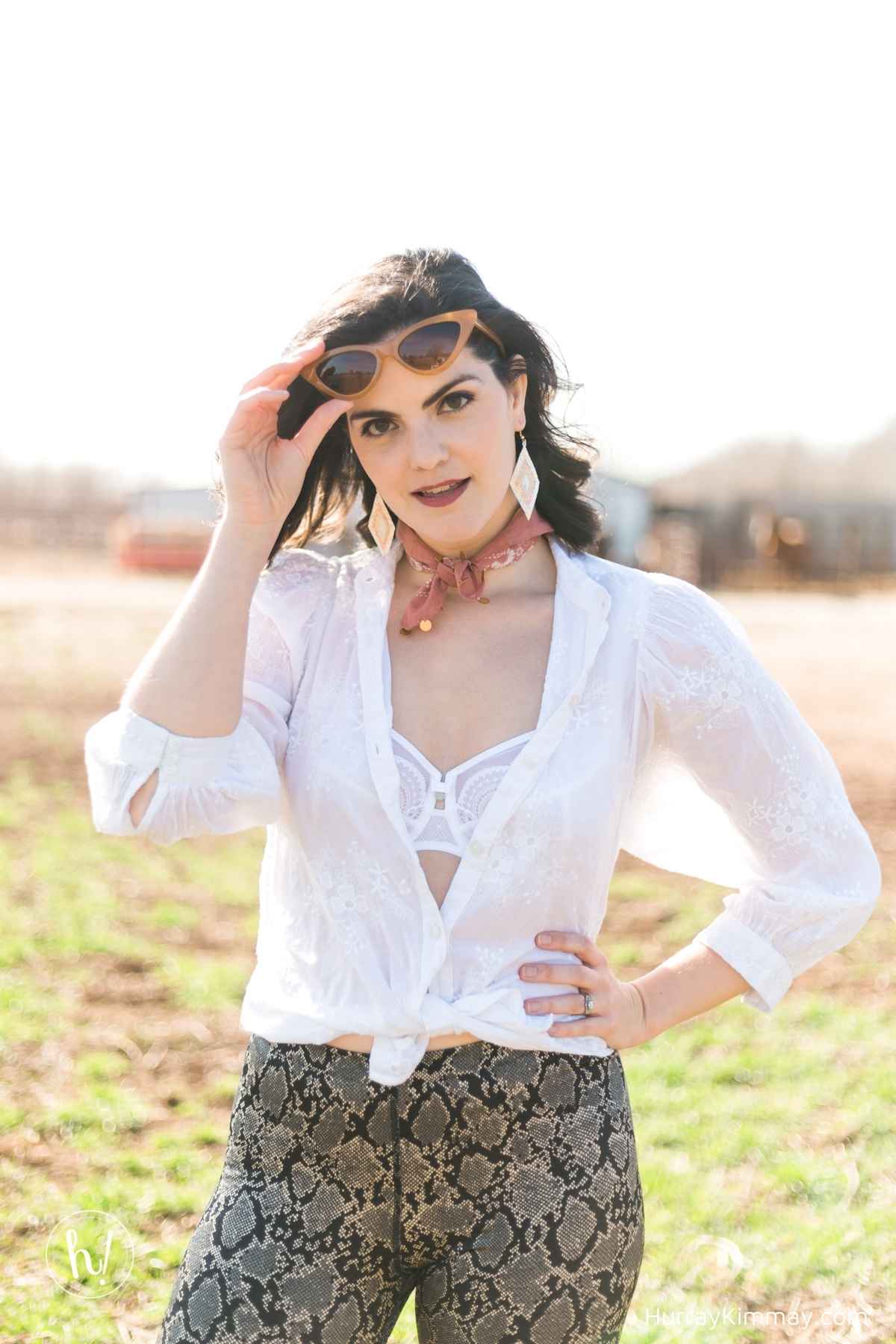 Similar Items to Buy & Try
Also in this look, I bought the sunglasses at Zara, the earrings were borrowed from Homestead Decor + Gifts right here on Main street in my town, the handkerchief was from Anthropologie, and the blouse was rented from Nuuly. Want to rent clothes, too? Use my Nuuly link to get $10 off your first rental (and I get $10 towards my next one, too!)
And my cowgirl boots were bought at a Nine West in NYC about 10 or maybe even 15 years ago. Yep! I'm on the hunt for a real country pair soon!
Rose Gold with Silver Luxe Diamond Earrings
Frye – Billy Pull On Boot
Pink Paisley Handkerchief
Pilcro for Anthropologie – Bella Femme Buttondown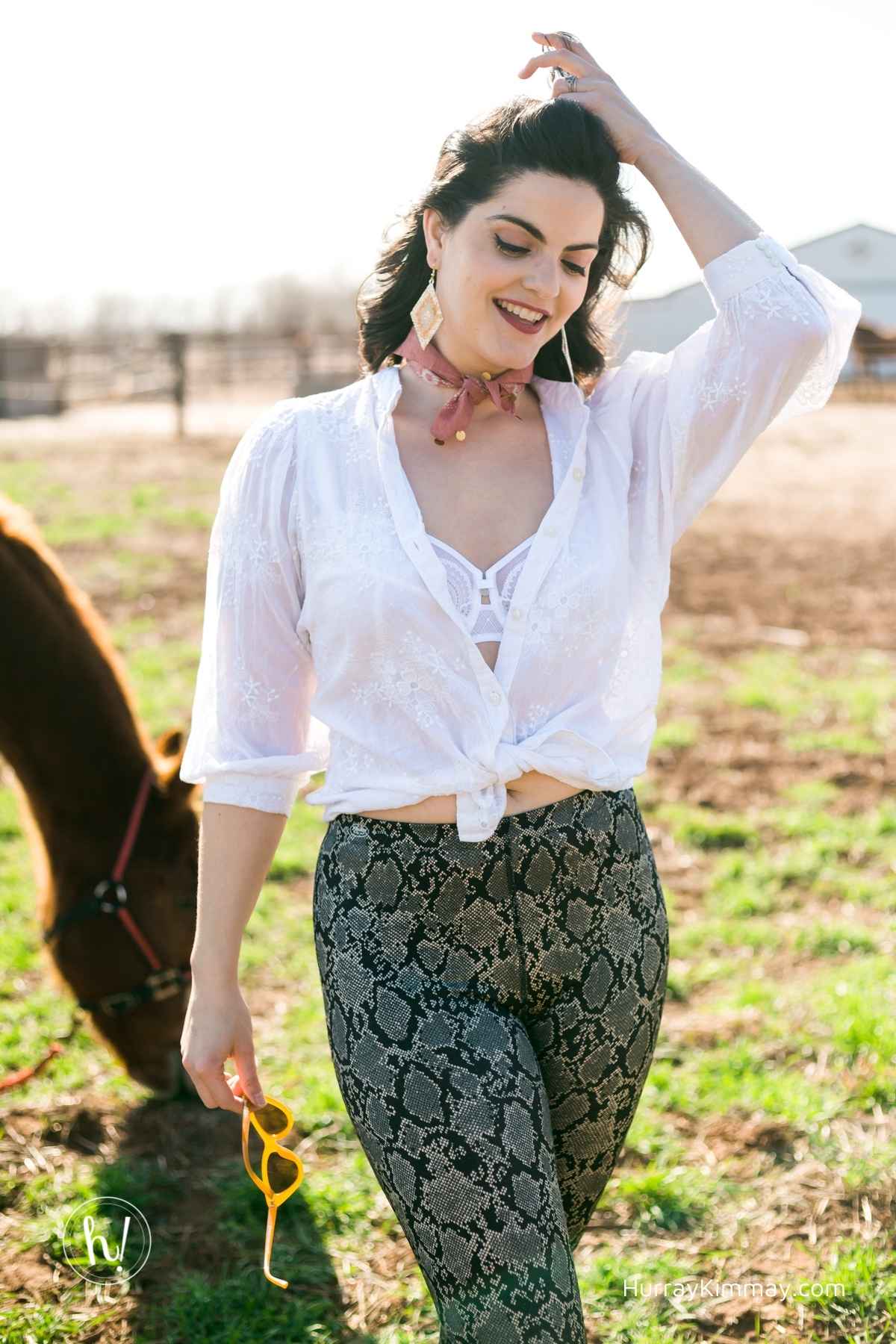 Your turn:
Do you like this look? Do any of these items make you say hurray? Tell me everything over at
@hurraykimmay
on Instagram so we can say hurray together!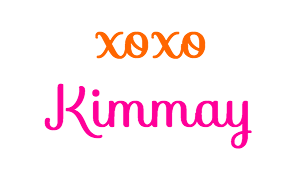 Credits:
This photo shoot series was made in collaboration with Curve Expo. Production, modeling, and hair/makeup by yours truly. Photos by Brooklynn Alexander. No photoshopping or editing my face or body – ever! Special thanks to: Natalie Laverty, Bethanie Halligan, Annette Pierson, Martha Symons, and
Homestead Decor + Gifts
in Woodward, OK. And a VERY special hurray to Buster the horse.