I love to travel. You, too? I have been to many beautiful places in the world. But you know where my heart lives? Paris.
Before you think I am just another Francophile that idealizes Paris, let me tell you something. I've lived in NYC for over a decade, and I have gone to some pretty amazing places on my #HurrayVacay trips and personal trips over the years. I've stayed at a gorgeous villa overlooking a lake and volcanos in Guatemala. I've had my own sprawling casa and went paddle boarding in Puerto Rico. I take an annual retreat to a quartz mountain with amazing spiritual energy in the Berkshires. I've had my own outdoor bathtub a few feet from a pristine, private beach in Tulum, Mexico. I've been to Japan, Los Angeles, San Francisco, Napa Valley, Seattle, Vancouver, Toronto, Boston, and soooo many more amazing places. My husband and I are even going to all the National Parks in the USA and my goodness the views are amazing! But nothing feels the way Paris feels to me.
I didn't go to Paris until just after my 32nd birthday in January of 2017 to go to the biggest lingerie expo in the world for work. And that first trip was not so peachy, to be honest. I was very sick, and disappointed in some business stumbling blocks, and felt quite out of sorts. I was emotionally ungrounded and working through some tough stuff. Not to mention, it was FREEZING in Paris that week. This trip had the potential to be a terrible time. It really should have been. But it wasn't. In fact, that trip to Paris opened up something within me that kept me coming back again and again. Since that trip, I've already been two more times in March 2018 and January of this year. And this year I plan to go two more times in the Summer and Fall. In fact, I'm hosting my first international retreat to Paris this September of 2019!
So what is it about Paris, exactly? Why is that quote from the movie Sabrina, "Paris is always a good idea" so true?
5 Reasons Why Paris is Always a Good Idea
1. Paris is Filled With Beauty Around Every Corner.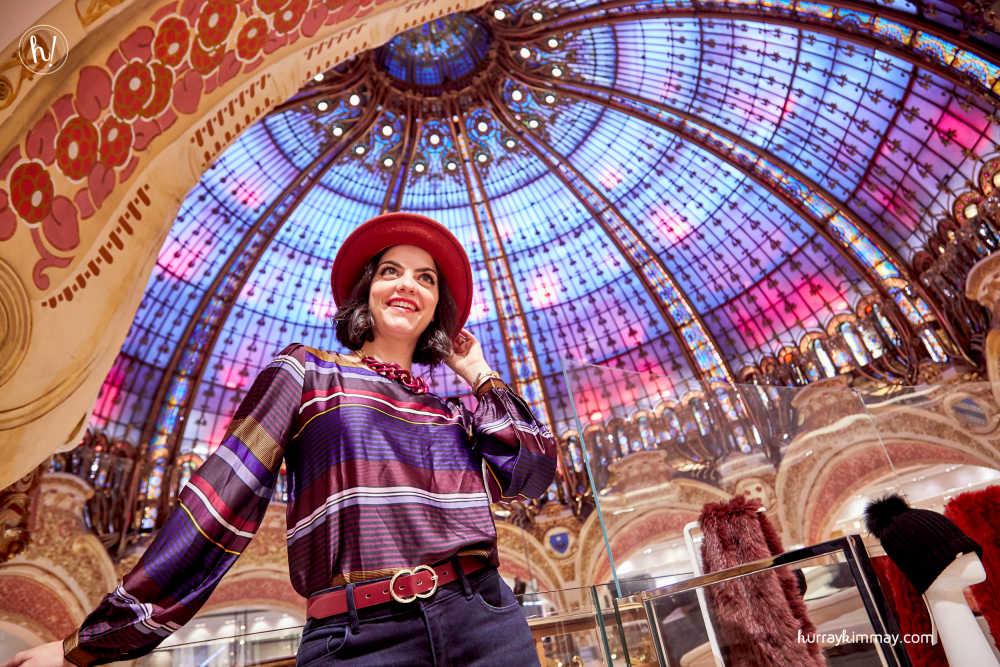 One thing that the city of Paris really values is beauty. As a New Yorker, this varies greatly from my own city. NY is known for productivity, doing, efficiency, big ideas, go faster, get bigger, DO DO DO. But Paris, while still having that big city vibe has less of an urgency for productivity, and more emphasis on beauty. And I don't mean just how things look. I mean how they feel. Beauty is available in many forms, and uncovering it inside, outside, and underneath™ has become a bit of an obsession of mine.
"When spring comes to Paris the humblest mortal alive must feel that he dwells in paradise."

-Henry Miller
It seems that Paris has beauty built into it. From the cobblestone streets and stunning structures, to the way that Parisians dine. It's not just about what they do, it's the experience of how they do it. Shopping centers like Galleries Lafayette are stunning works of art with stained glass ceilings. Starbucks shops have painted details and inviting lounge areas. Buildings are not just functional, but gorgeous creations to behold. And being surrounded by beauty helps me find it within myself. I value real beauty. Beauty is what makes the human experience worthwhile. And soaking it up in Paris helps me fill up so much that it brims over and I'm able to share with others.
2. Walking and Getting Lost in Paris is Dreamy.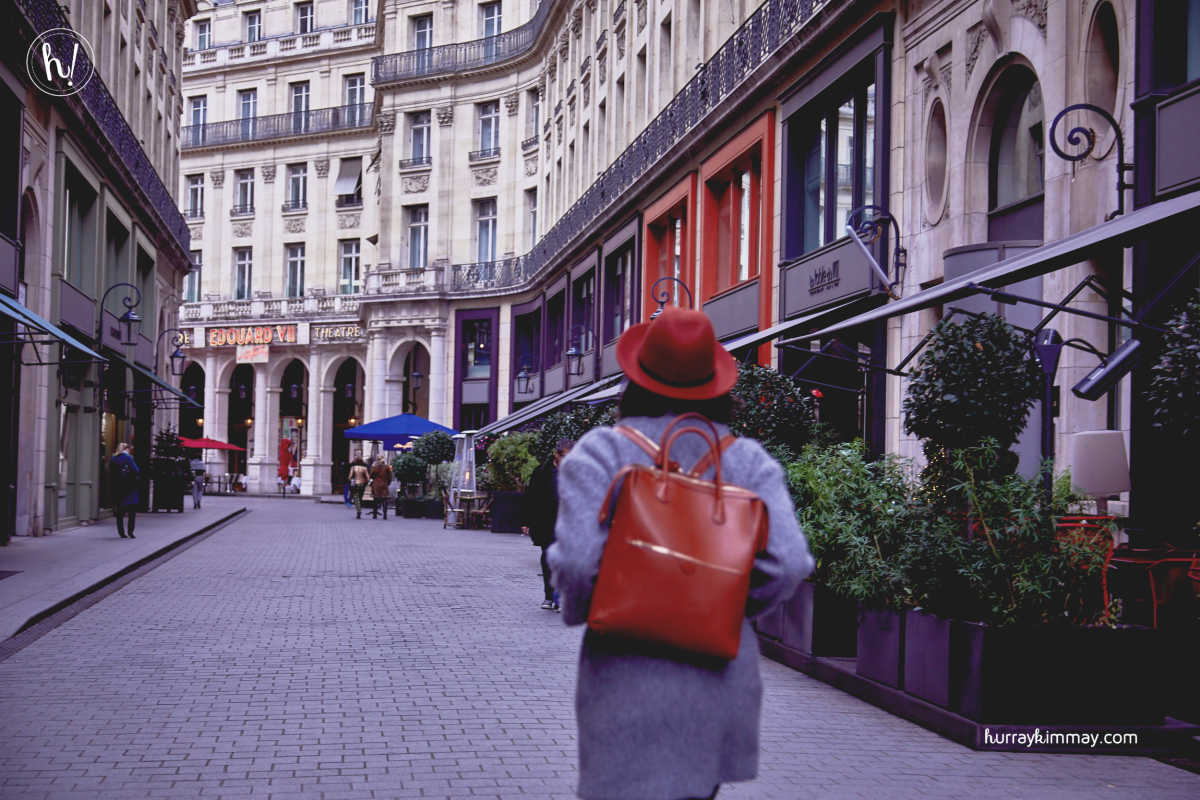 I love walking. And I'm so thankful that I can*! I love not having to own a car in New York City, and it's one thing I love about Paris, too. You can (and should) walk from destination to destination, hopping into the metro or an Uber only when necessary. Because the walk is often easy and beautiful. You're usually walking cute side streets with quaint bistros and little art galleries. Or your strolling through an older area brimming with history. Or you're gallivanting over the Seine and in between iconic places like the Louvre. And just like most things in life, the journey is usually just as important as the destination.
"A walk about Paris will provide lessons in history, beauty, and in the point of Life."

-Thomas Jefferson
Someone suggested that I walk Paris and allow myself to get lost. I am a planner, a Capricorn, and a bit of a control freak. I know this about myself. And so walking around with no plan, no clear course of action or destination, and no map was a bit scary at first. But walking here to there and being open to the flow brought up all sorts of things I could never have planned on! And what a metaphor for life, right? (Plus, I knew I had Google maps or could ask for help if I really needed it. We are all supported when we need it. I truly believe that.)
*Note: One of the things that is a bummer about Paris is that it's not always very accessible for folks with mobility issues or who use a wheelchair or scooter to aid in getting around. I totally attest that there are some improvements that need to be made. And it's real annoying because a lot of the beautiful old buildings were built so long ago that the only place to put a lift or elevator is in the tiny space inside a spiral staircase. That means it can fit one human and maybe one suitcase. And that's it. The doors are often not wide enough for a wheelchair. So for my differently abled friends, there ARE options. And for those of us with healthy, able bodies – be so grateful!
3. The Foods (And Dining Experience) in Paris are Delicious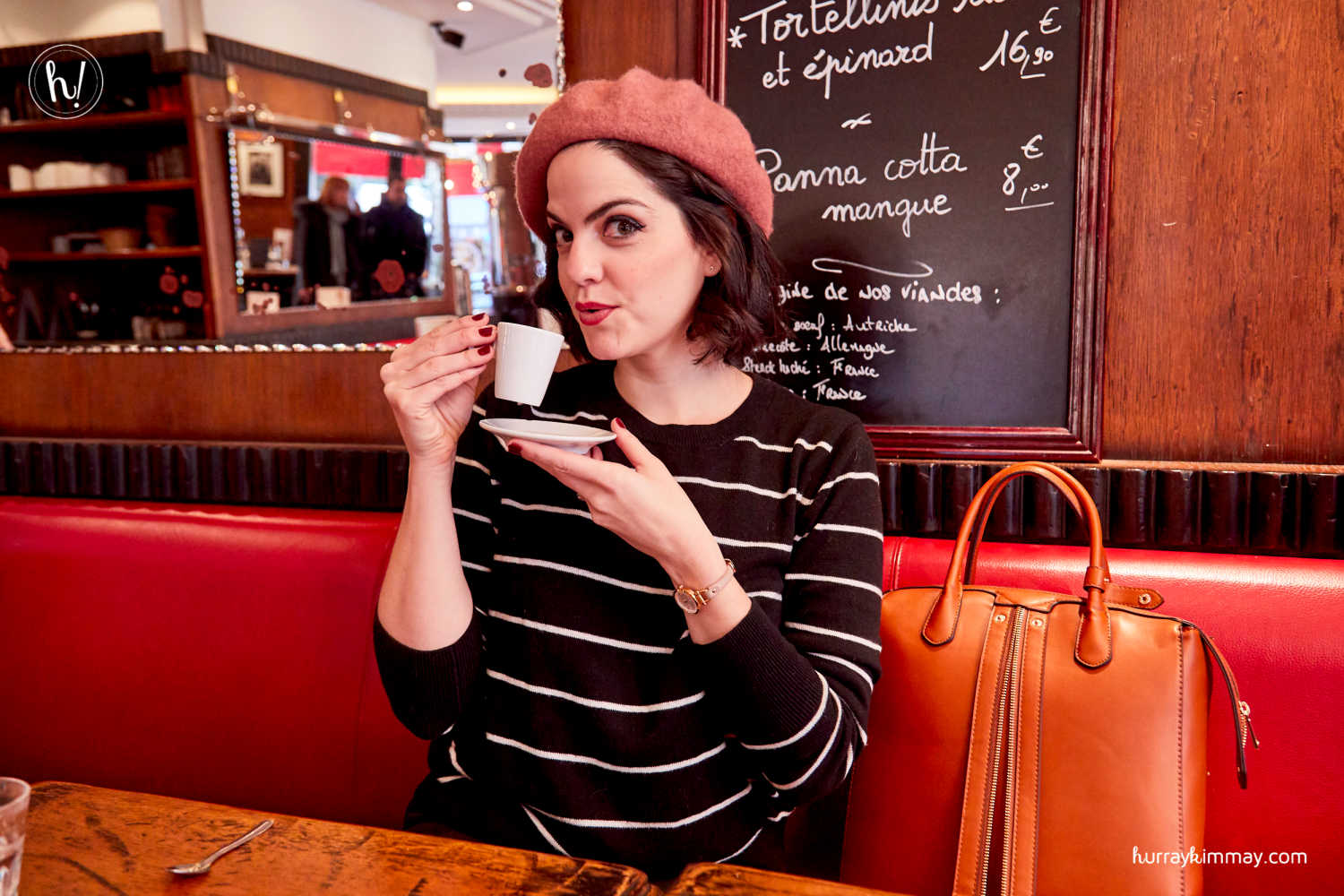 I have a hard time eating in Paris. Yep. I'm gluten and dairy free, and almost everything is a croissant…. so. But that doesn't stop me from having the most amazing dining experiences in Paris. Partially because food is an art there, and with some effort and openness I can always find options outside of buttery and glutenous meals (even with my broken French words). And because the main point of eating isn't just the food.
"…wherever you go for the rest of your life it stays with you, for Paris is a moveable feast."

– Ernest Hemingway
The experience of dining out is very different in Paris from NY. When I eat with friends in NYC the waiter will come by and swoop up dishes that are finished, or "gently" ask if I'm done to hustle us along. They'll move us through the dining process with constant requests for more drinks, a dessert menu, and the check. Get 'em in and get 'em out. But not so in Paris. My fist dining experience in Paris I thought I was being ignored by the waiter! In fact, he was allowing my friends and I to be. To sit. To enjoy each other's company. There was no rush. There was no hustle. It was all about being there with a few glasses of wine (which is often cheaper than water in Paris. For real!) and good company. Hurray to that! Of course, if you are a foodie – Paris is THE place to get your food fix.
4. Lingerie is Everywhere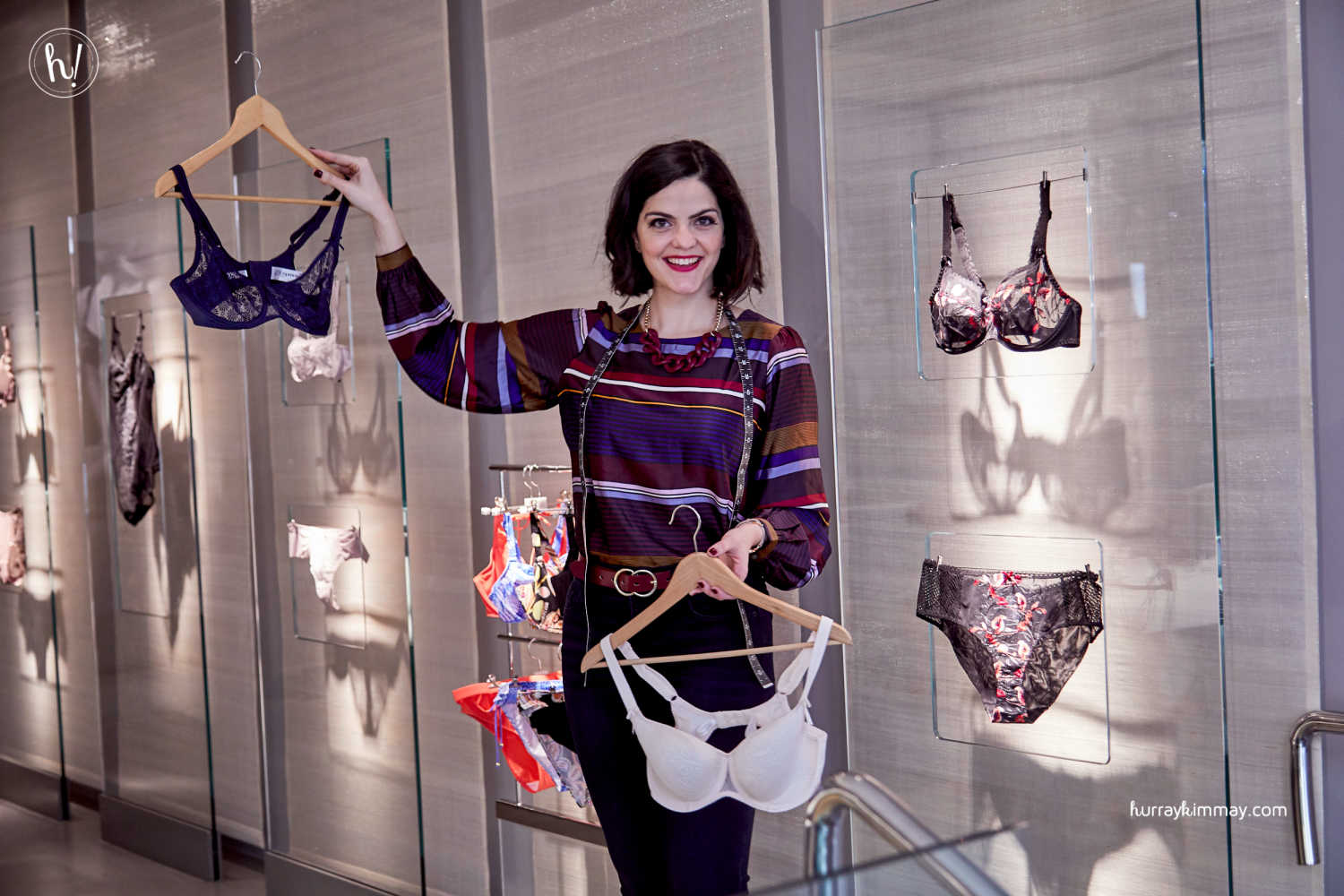 If you and I are just meeting: Hi! I'm a bra fitter and lingerie expert and have been working in the field since 2005. I help people use undergarments as a self empowerment tool to get to understand and love their bodies and themselves. It's just one tool (usually my favorite) to help people say hurray inside, outside, and underneath™. Now that you understand why I love lingerie so much, maybe you'll understand why Paris is my favorite place to shop for it.
"Lingerie is my next love after clothing; I think it is what is worn underneath that really inspires a woman to feel beautiful in her clothes – that inner, secret glamour."

-Alice Temperley
In NYC there are nail salons and Starbucks on almost every corner. In Paris, there are lingerie shops all over. I'm like a kid in a candy store over there! And because it's commonly referred to as the birthplace of lingerie, it's no wonder that the lingerie options are plentiful. And Parisians wear lingerie and undergarments in a totally different way than most Americans. They adorn themselves with beauty underneath their clothes. They stress the importance of beauty (see above) over function. Personally, I know we can marry both. That being said, they often have amazing designs, gorgeous styles, and beautiful options but their size range and inclusive options need an update. I'm actively working on this within my industry, in fact. I'm hosting a panel on inclusivity at one of the big expos in Paris in July of 2019. I know we will get there!
5. You Can Fall in Love In Paris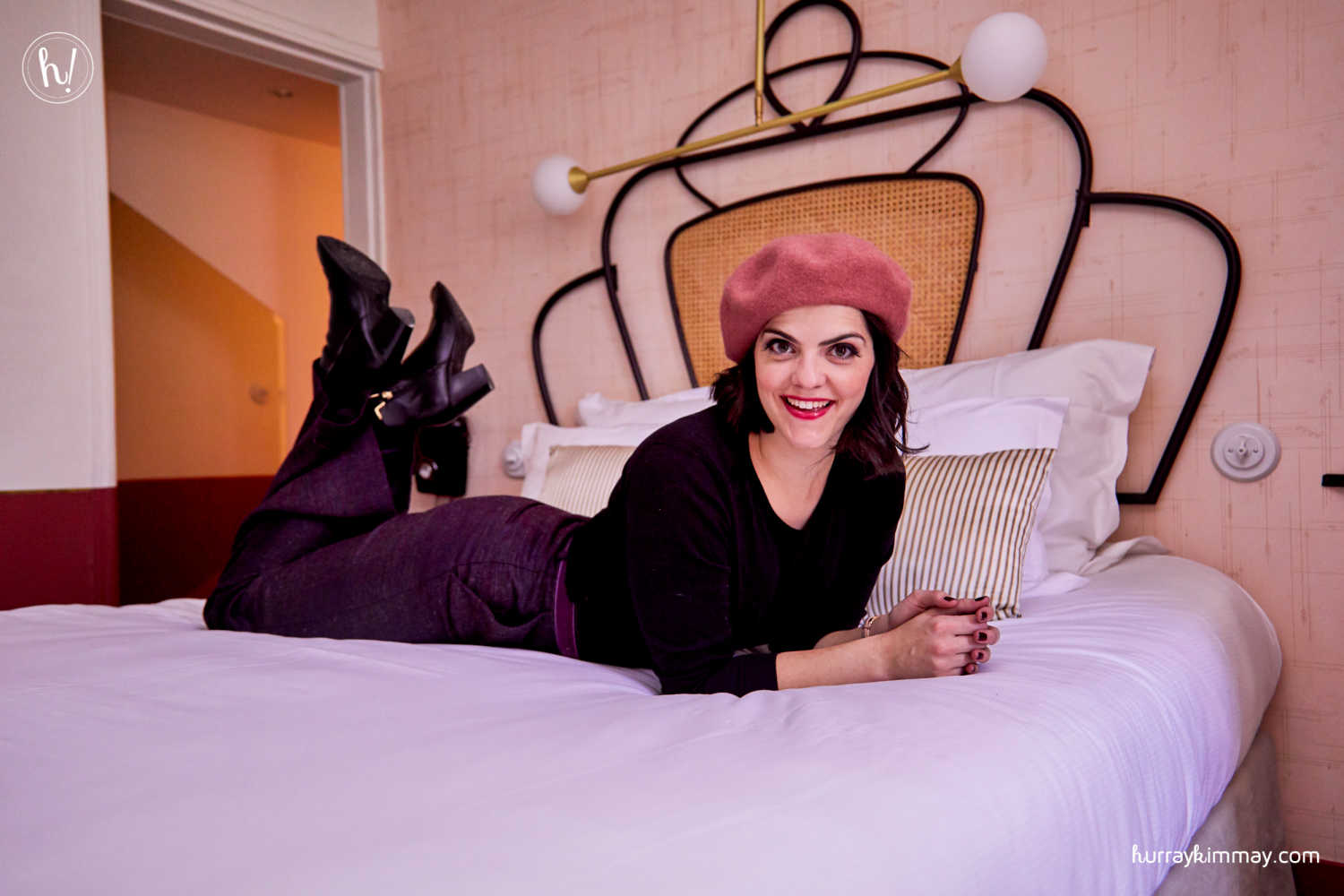 …with yourself. Listen, I love my husband. And I love traveling with him. And you may love your partner, if you have a special someone. And. I still love myself first. And I actively work on loving all parts of me, dating myself, and being best friends with my body. Paris is where I go to fall in love with myself. It's where I take myself on dates, and treat myself to experiences that normally people share with a lover or boyfriend. Before you think that this might feel awkward, I want you to know that It's the opposite of lonely. Doing this has helped me feel at home in myself. It's helped me to feel fulfilled and loved and supported, and I'm then able to share that love with those around me – including my husband. When you don't need to look outside of yourself for that love and beauty and adoration, it's so much easier to feel fulfilled. And when you're full you can overflow with that love and adoration for others. Whether you have a partner or not, Paris is for falling in love with you.
***
Your Turn: Have you ever been to Paris? What did you love about it? Or where is your favorite place that's "always a good idea"?

Want to go to Paris with me? I'm hosting my first Fall in Love With Yourself in Paris retreat in September 2019! This is not some tourist trip or typical vacation. This is an experience. It's an opportunity to dive into your own self-care, self-love, and sisterhood. With an amazing line up of excursions and experiences, I'm truly honored to guide people through simple, beautiful, bold practices to fall in love with themselves. You want to come? Spots are filling up. Check out the retreat page and email me at kimmay(at)hurraykimmay(dot)come to set up a time to talk 1-on-1 about it. This is your sacred invitation to join me in Paris!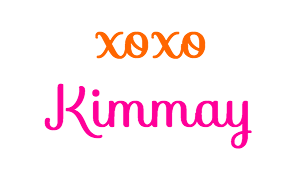 Credits: Images in this post were taken by Becky Yee of Around Digital Media and Becky Yee Photo on location in Paris during a recent #HurrayVacay trip. I never airbrush my body so what you see it what you get! This is not a sponsored post, but some items were gifted or part of a partnership. Hurray!