I have some big news. Some super-excited-to-finally-be-able-to-tell-you news.
I am the new lingerie expert at About.com. Hurray! 
So what is an "expert", exactly? At About.com, that means I'm the go-to person for a particular topic. In my case, it's lingerie. I am responsible for all content (articles, photos, interviews, reviews, news, etc.) on the lingerie site. I also choose how the site looks, which articles to feature on the front page, how to set up the categories, which photos to use, and what to send in the lingerie newsletter. Phew! It's a lot of work – I will be writing or editing 10 articles a month – and a big deal for me. Writing about lingerie, and sharing my expertise on bra fitting, shapewear, lingerie, underwear, and sleepwear truly makes me say HURRAY. It's a big reason that I started Hurray Kimmay!
And don't fret. I'm taking on my position at About.com in addition to my work here on Hurray Kimmay and with my Hurray Media clients. This will only help me spread the lingerie love even further.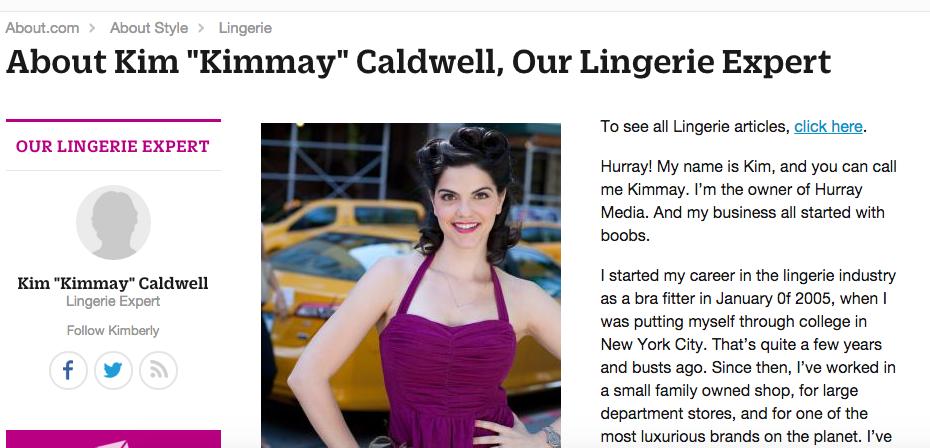 This news is so new that my headshot isn't even uploaded to the site yet 😉 Stay tuned – that's coming. Here's what else you can expect to see at www.lingerie.about.com from me: helpful how-to's, style inspiration, shopping advice, and lots more to come. There's a lot of current content on there from the previous expert, so take look! But anything with my byline (and eventually my headshot once it's uploaded lol) was written by yours truly and has my stamp of approval.
My very first article is up and ready for your reading pleasure. This one is a handy step-by-step guide for washing your bras. Whether you hand or machine wash, I think you'll find these tips (including links to the best soaps and bra drying accessories) super helpful.
Here on Hurray Kimmay, I love to talk about bras and lingerie, but it's not just that. I truly want to help you say hurray on the inside, outside, and underneath™, so stay tuned for more exciting posts and inspiration, events and get togethers, and more.
Help me decide what to write about! Do you have a particular topic you'd like me to cover? Do you have a question about lingerie, bras, sleepwear, shapewear, or underwear? Ask me here, and I'll do my best to answer it or point you in the right direction!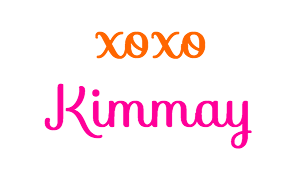 Save