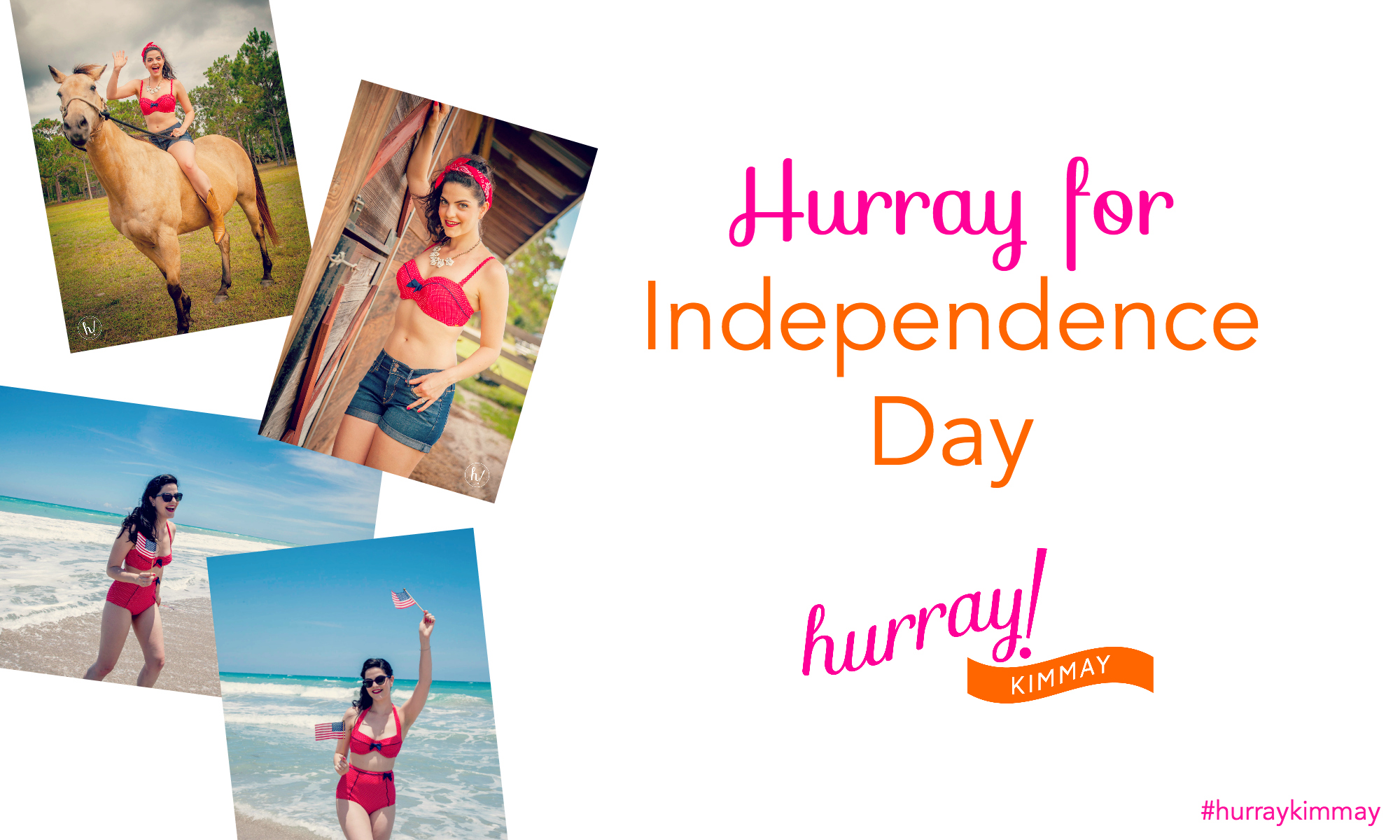 Hurray! It's Independence Day weekend and I'm sooo excited. Here's why:
Our country has gone through some big ups and big downs recently. We are growing, learning, and making some major progress. No matter what your political beliefs are, I hope you can say Hurray for the USA. I sure can!
The #HurrayRoadTrip giveaway has officially ended and I've randomly selected a winner. Hurray! She's been notified via email and Instagram. Is it you?
I've got some fun photos from the road trip to share – including me riding bareback on a horse. YEP. Take a looksie and enjoy your holiday weekend!
Photos by Becky Yee of Around Digital Media. As always, no photo shopping of my body or face. I use a retro tint and that's it. So you may see some bulges, stretch marks, or "imperfections" here and there. Guess what: that's me! No perpetuating the falsehood of "the perfect body" on this website. xo
When you think of America, what do you think of? Personally, I think of America as a delicious melting pot of cultures, freedom, and democratic possibility. I look around my Queens neighborhood and see all of the different skin tones, religions, and cultural views… and the freedom to be who you want to be. That's America to me.
The word "Americana" has me thinking of country roads, denim, American flags, 1950's patriotism, and good ole red, white, and blue. Here's my salute!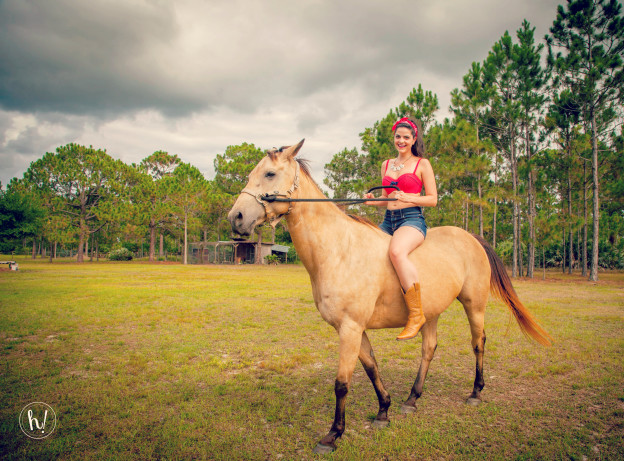 Meet Lady. She is a gorgeous horse, isn't she? She belongs to my sister-in-law, Christina, who was a big help on this photo shoot. She also adores Lady, who she rides in barrel race competitions. I was so excited to take a few fun photos with Lady, and had zero intention of hopping up on her or going for a ride. So what went from "I'll just walk with her" then turned into "why don't you get up on her bareback and take the reigns?" Not gonna lie – I was scared! Horses are big, powerful, and tall animals. And this city girl has only been up on one a few times. Maybe someday I'll share the outtakes from this shoot – there are quite a few of me looking terrified and laughing hysterically while Lady patiently waits for me to get my sh*t together. I think she and I were a good team in the end, don't you?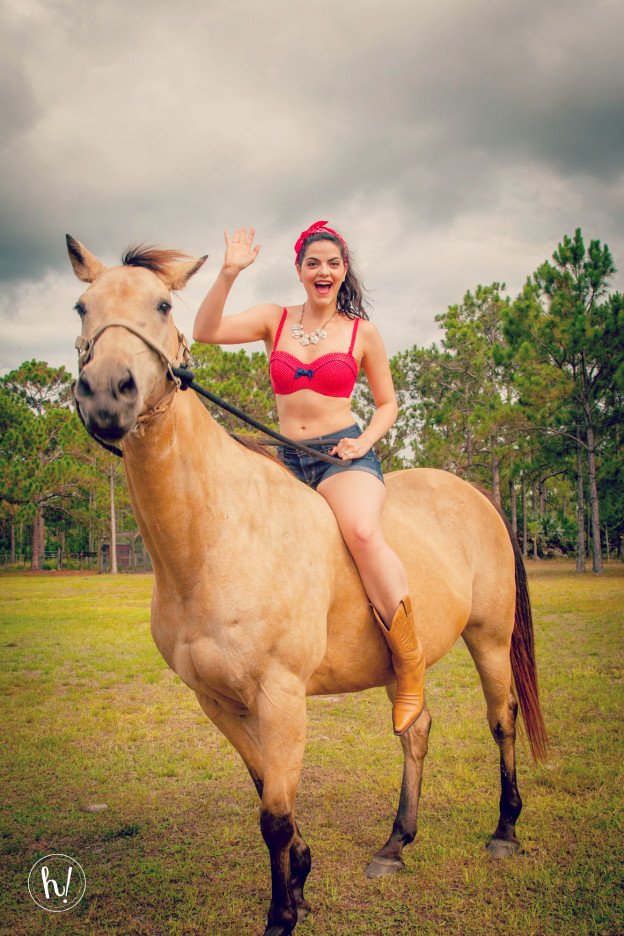 This adorable Panache Britt Bandeau bathing suit top is so supportive and comfortable. With underwire support, molded cups, and removable straps, I actually felt like my bust was secure enough to go for a gallop…. if only I were not so scared 😉 I paired this top with some cowgirl boots that I bought maybe 10 years ago from Nine West (yes, to wear around New York City) and a simple pair of jean shorts from Target.
Side note: If you need help finding a bra or swimsuit that fits, I'm your girl. But boy is it hard to find jean shorts that are not super short,  too tight, or unstylish. I am not looking for bulky, unattractive shorts. I am also not looking for shorts that require a bikini wax. Having a high waist and long legs may make this task more personally difficult for myself, but I am willing to bet there are other women out there with the same issue. Am I right? Where do you shop for your shorts? What cuts or lengths make you say hurray? Help a sista out!
I added in one of my favorite necklaces from J.Crew and a bandana from my mom's picnic basket to complete the look. Hurray!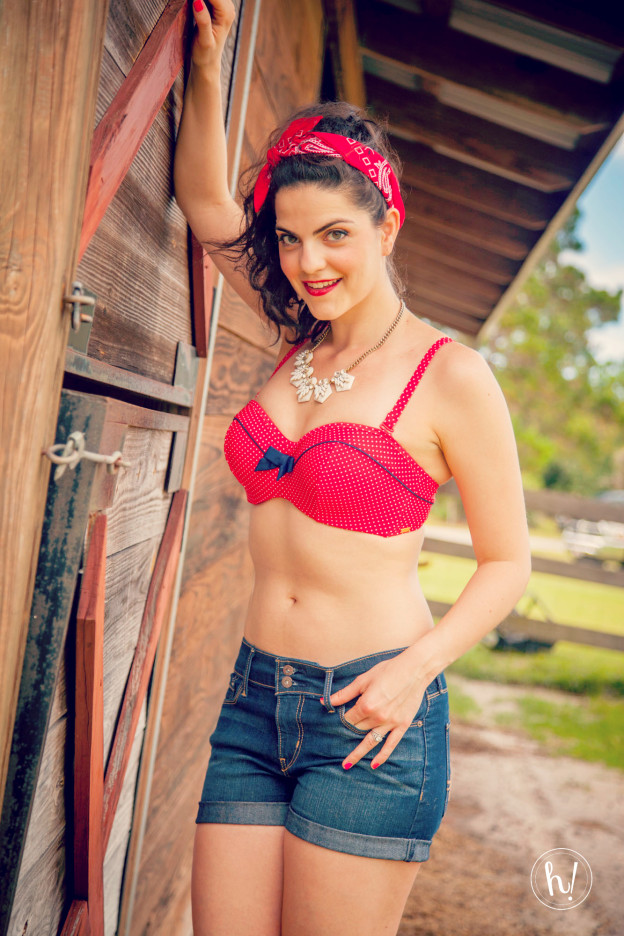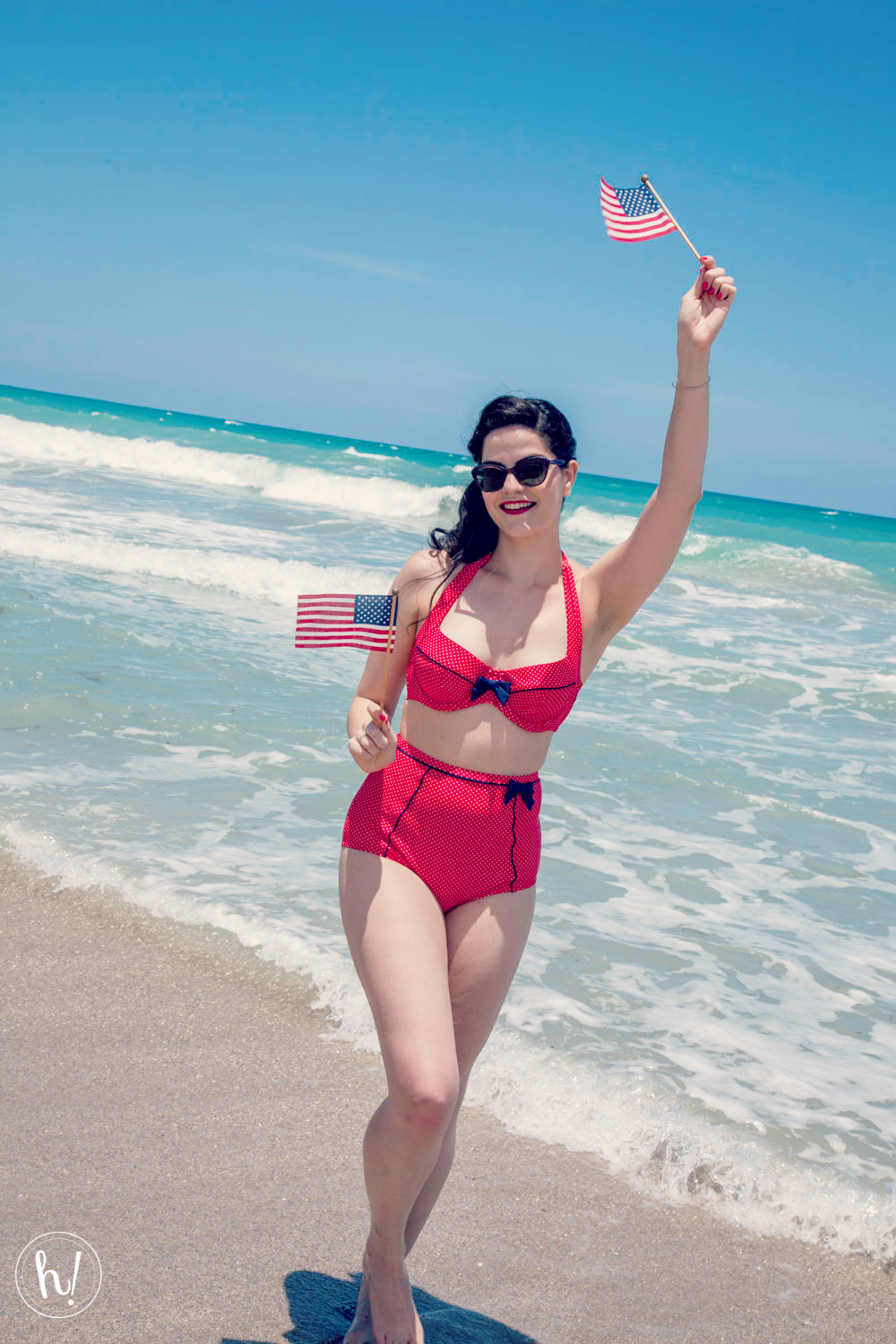 If yee-haws and country roads aren't your thing, try a retro beach party look! I adore the 1950s and 60's styles. Also from the Panache Britt group, this halter and high waist bottom are stylish and supportive. See more photos PLUS tips on two piece swimsuit confidence in this Road Trip Tips post.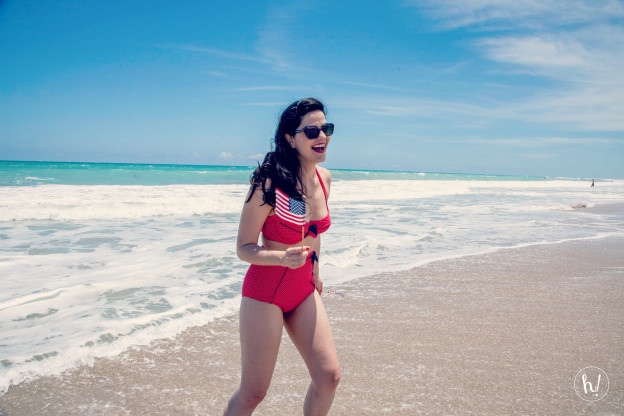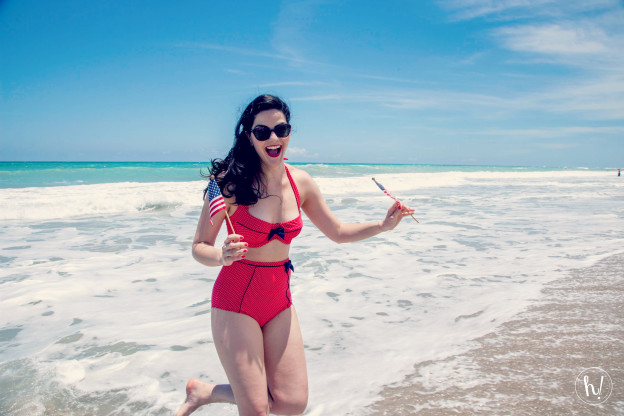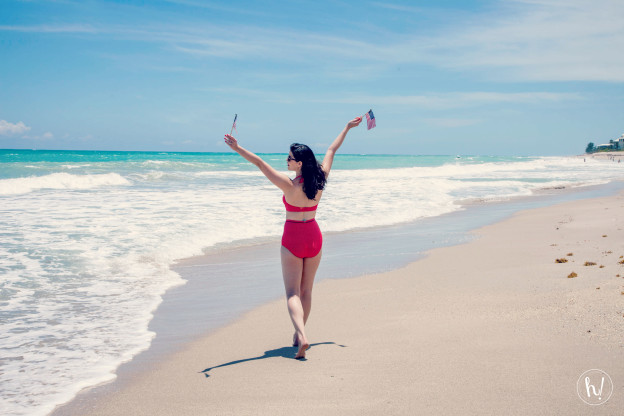 Have fun this summer, embrace your body, and say HURRAY!
PS: Are you on Instagram? Join me! @HurrayKimmay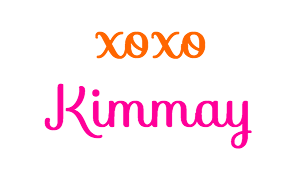 Save