Hurray! Did you enjoy the first part of my Road Trip Tips series? I got such wonderful responses on Facebook and Instagram. Both for the actual tips, and for my thoughts on body love and positivity. It means so much to me to hear that you not only appreciate my honesty, but also encourage me to continue my work to help women say hurray on the inside, outside, and underneath it all. Thank you!
So, are you ready for more? Here's Road Trip Tips Part 2: One Piece Wonders!
Last post, I encouraged you to wear whatever kind of bathing suit style makes you say hurray. If it's a two piece, I shared my tips for wearing a style that fits well, supports your bust, and gives you the coverage that you crave. This time, one piece swimsuits get the spotlight. I'm coming at you from Disney World's Animal Kingdom!
I used to think that one piece swimsuits were matronly, ugly, and a sure sign that you have either given up on looking good or have zero confidence or body love. That was a long time ago. I've since realized that one piece swimsuits can be ultra stylish. I've also learned that you don't need to prove your confidence by wearing less – and that goes for clothing and for swimsuits. And most importantly, I've found out that wearing something that fits well and feels great is the best way to say hurray.
Tip #1: Wear a slimming suit that suits your style
I am going to be completely honest here. . . I thought that "slimming" swimsuits were a joke. Why would you want to wear shapewear on the beach!? I thought they'd be too hot (temperature wise, not sassy wise), uncomfortable, and way too frumpy. I admit it: I was wrong. The Magicsuit by Miraclesuit line is so chic and comfortable. There are so many elegant one piece swimsuits that fit my personal retro style flair, and I know you can find some that fit your style, too. I especially love the Pin Point Spellbound Halter Swimsuit for it's cute polka dots, built-in underwire support, adjustable tie, flattering ruching, and secret shaping material.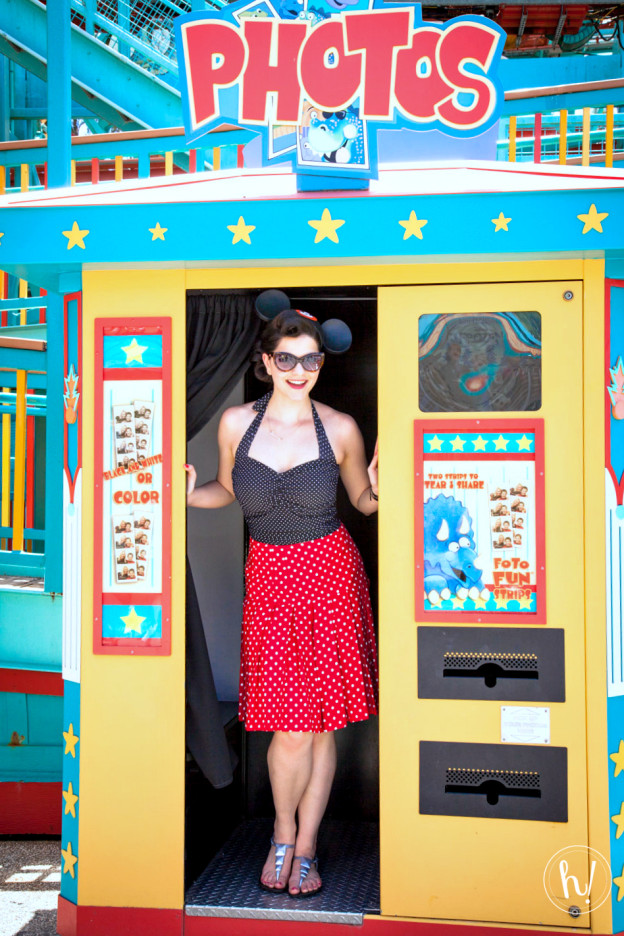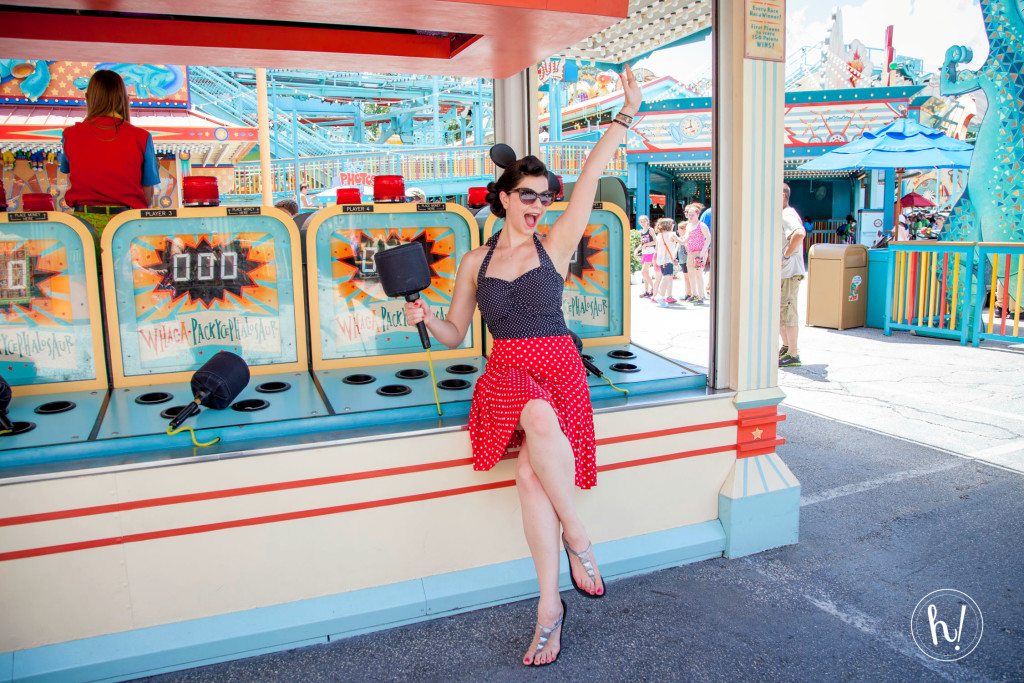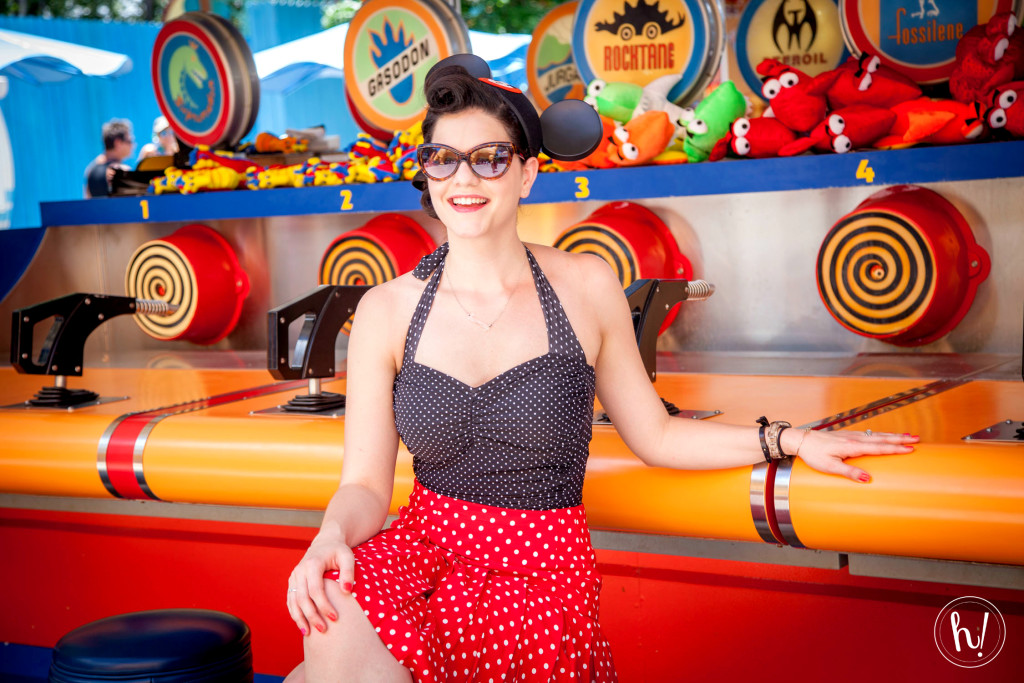 Confidence comes from lots of things. Sometimes it's not taking yourself so seriously, and just letting go! Other times, it comes from knowing you are wearnig a swimsuit that fits well and looks fantastic. Sidenote: while we were shooting these beach photos, an older gentleman sat in his motorized scooter nearby. Typically, I'm not a fan of unwanted, creepy male attention, but this man was just the sweetest. He said, dreamily, "You look like a movie star!" And you know what: I felt like one! I am NOT a swimsuit model, and I don't get paid thousands of dollars to look good. But wearing this swimsuit gave me so much confidence, and it certainly showed!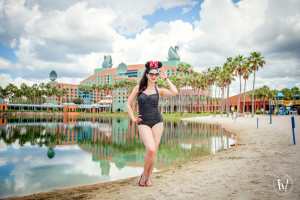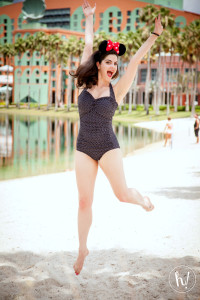 Tip #2: Easily go from on the town to the beach with a skirt
I don't know about you, but I hate changing into and out of swimsuits, carrying heavy beach bags full of clothes, and worrying if there is going to be one of those dirty beach or pool changing rooms. It's such a pain! That's why I love to wear my swimsuit as a stylish bodysuit or top. It's so easy to pair a simple skirt over a sleek swimsuit for an elegant look. If you kick your swimsuit style up a notch you can go back and forth between the theme park (like I did in this video and these photos at Disney's Animal Kingdom) to the pool, then to dinner, and then out to the beach – all with a simple skirt.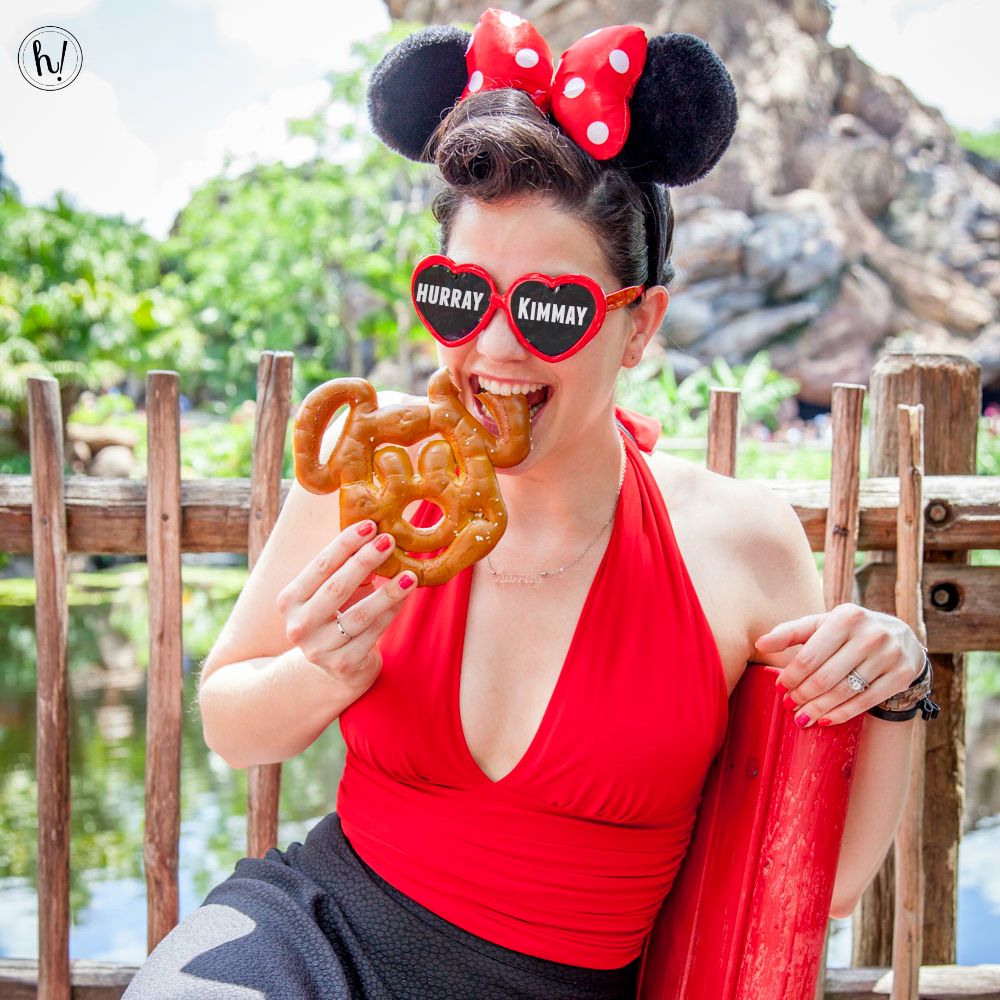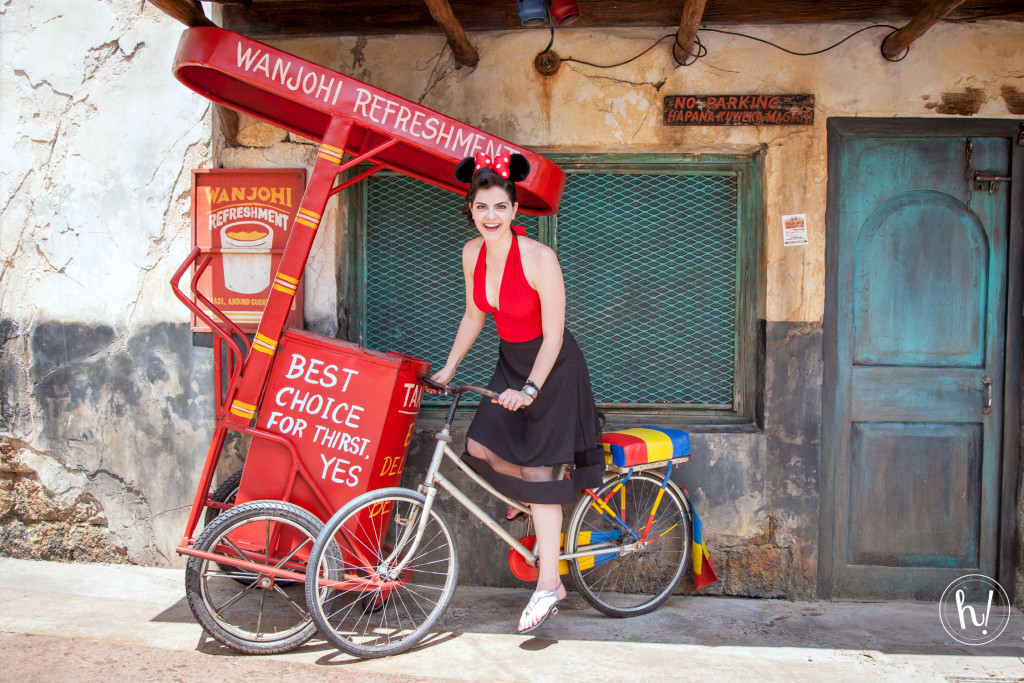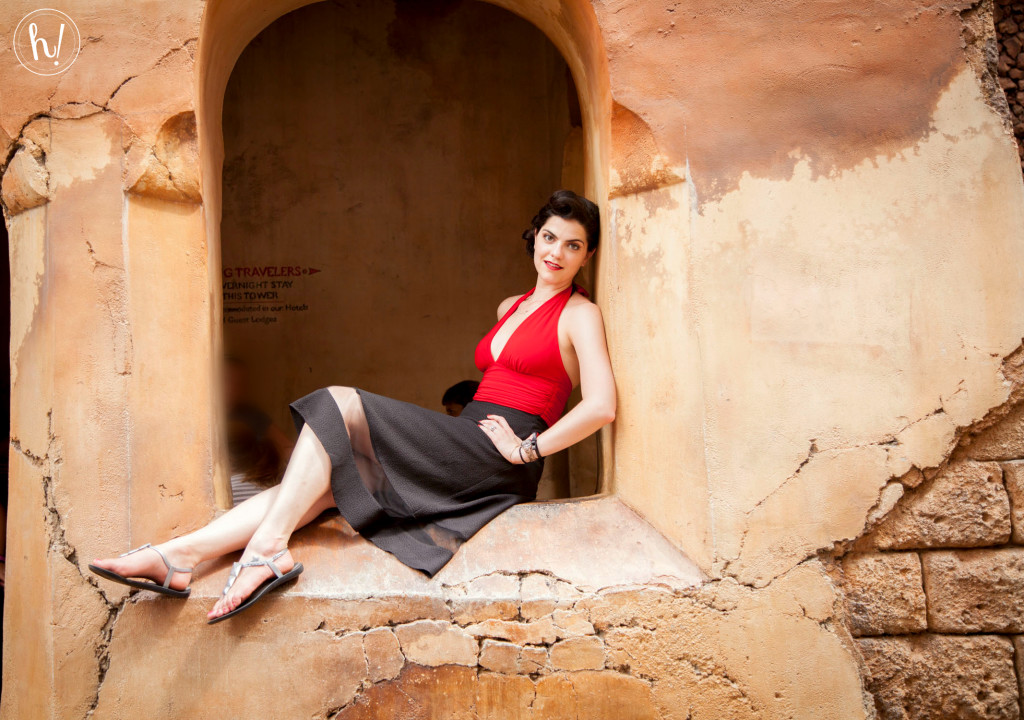 Here, I wore this GORGEOUS Magicsuit by Miraclesuit Yvonne Wire-Free Halter Swimsuit with a full skirt that I picked up at Forever 21. I wear this skirt all the time! The classic style matches the Marilyn Monroe glam of the swimsuit, and the full skirt shape left room in the hips for the bathing suit's ruching. This swimsuit is such a stunner, with or without the skirt. Though there's no underwire in this style, there is some bust shaping material, an adjustable halter tie, secret slimming around the torso, and super flattering ruching. So sexy, without showing off so much skin. Hurray!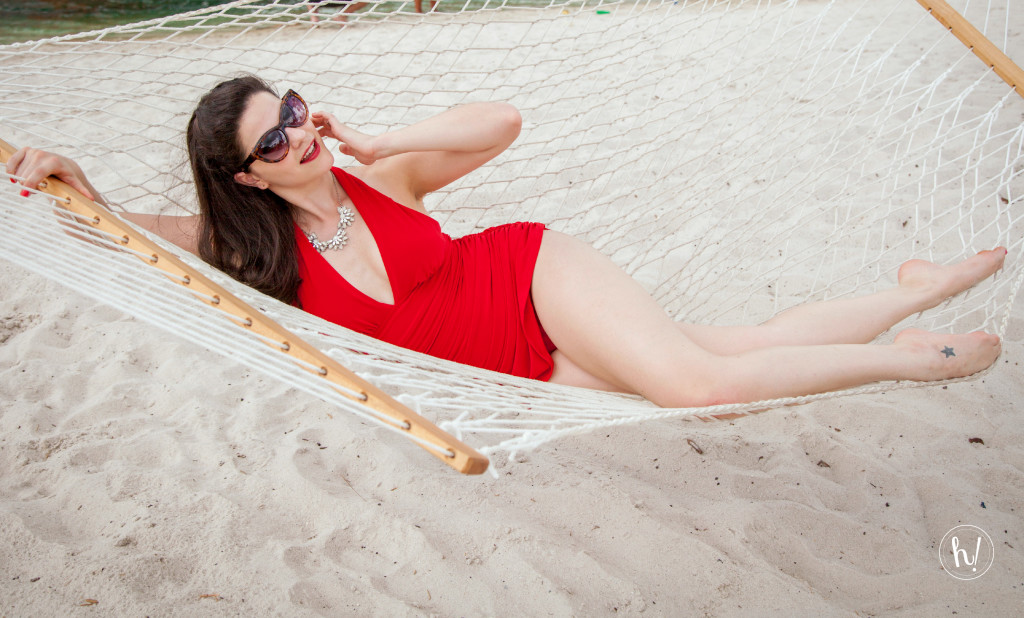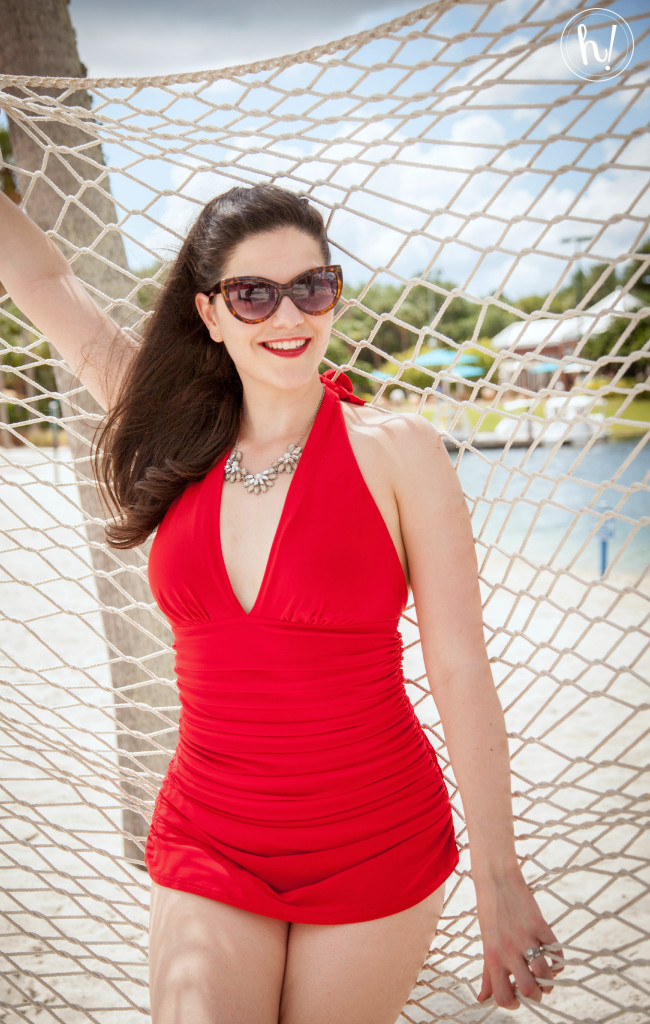 Shop more stylish and supportive swimsuits at Bare Necessities, your online shopping destination for bathing suits that make you say Hurray!
And don't forget – you've got until June 30th to enter the #HurrayRoadTrip giveaway! You could win a $150 gift card to Bare Necessities to pick out your very own swimsuit. Get all of the details on how to enter here.
These gorgeous photos were taken by my #HurrayRoadTrip partner in crime, Becky Yee of Around Digital Media. Hair by Danielle Nycole. As always, I do NOT photoshop my face or body in the images on my site. Here's why.
So tell me. What are your road trip tips? What do you think about wearing a one piece swimsuit? How would you style these suits?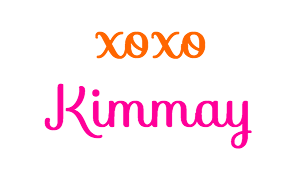 Save