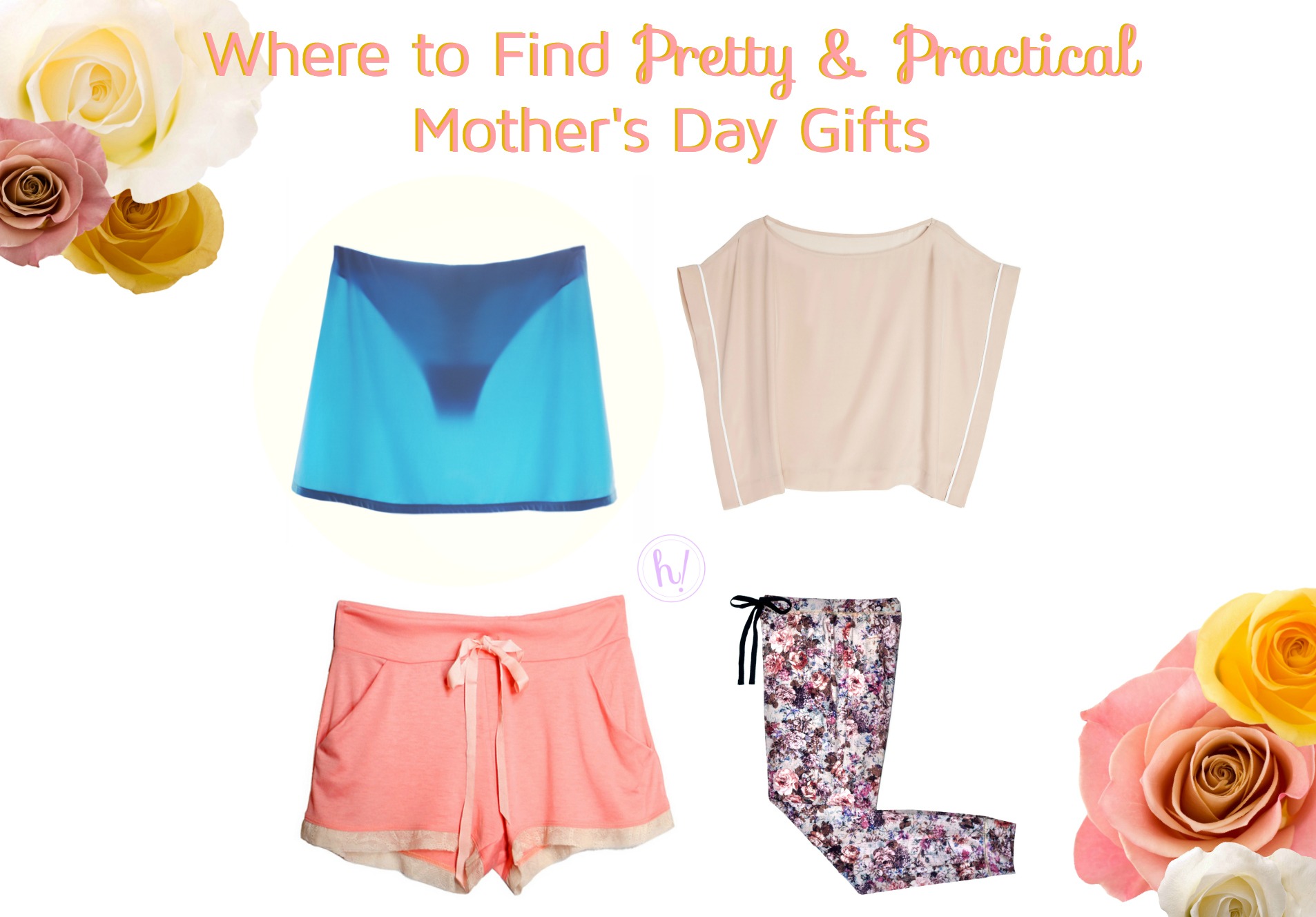 Mother's Day is almost here! My mom and I kid around that she "couldn't disown me" if she wanted to because we look so much alike. Truth is, like many of us, it's not just looks. I'm a lot more like my mom than I thought (or intended) I would be as a teenager. Now, at 30, I see so many human qualities in my mom that I admire, understand, or can sympathize with.
This is the first Mother's Day that my mom will be without her mom. My grandma passed away last month. It makes me so very glad that I have my momma here with me this Mother's Day. So of course, I want to get my mom a special gift! If she is any two things, it's pretty and practical. Not pretty practical (she's actually very practical), but pretty AND practical. She totally gets both from her mom, and I'm not ashamed to say I think I was lucky enough to get those two things in my genes, too 😉 Want proof? Here's a photo of Grandma, my mom, and me!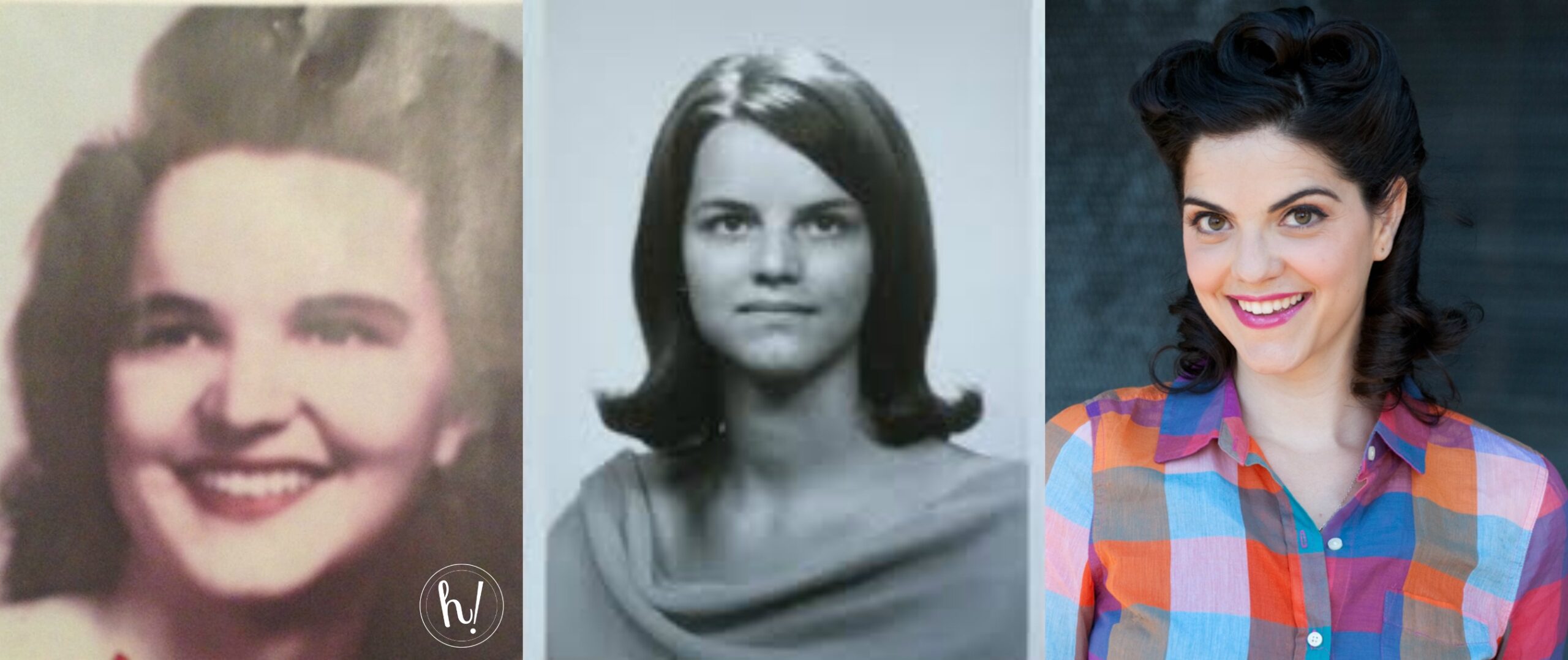 Triplets, right?!
Moms deserve something that they can wear that will help them feel comfortable, confident, capable, and powerful. . . and beautiful. Moms are superheroes who have to wear many hats during one day, and their clothing and sleepwear options should accommodate them. So in honor of Grandma and my mom this Mother's Day, here are a few of my favorite pretty and practical shopping destinations for concealwear, loungewear, daywear, sleepwear, and sportswear!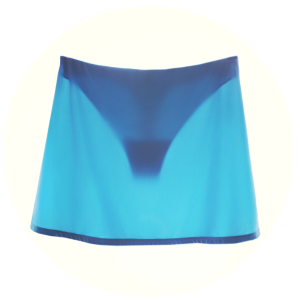 Bumbrella
You may remember Bumbrella from my video overview, photo shoot, and review earlier this year. Truthfully, I adore my Bumbrellas! I wear mine under dresses and skirts, even over tights. Bumbrella gives you the ability to wear short or sheer dresses and that extra confidence boost that comes with knowing you're totally covered and discreet. This 2-in-1 panty slip comes with an attached thong or bikini to anchor it in place, and smooths without the too-tight feeling of shapewear. According to CiCi Soleil, the  spokesperson for the brand, Bumbrella is the "No Squeeze, Please" gift for the mom who "deserves to get dressed up, go out for dinner, eat the whole bread basket with butter, have dessert, a bottle of wine, too, and still be able to breathe." Sounds like a Mother's Day in paradise! Shop Bumbrella.
Alessa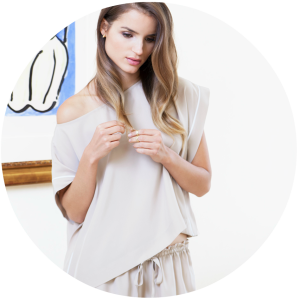 ndra Mackenzie
I had the pleasure of recently getting to know this simple, luxurious line and its designer, Alessandra. She says her collection was inspired by a rich family history of bespoke and tailored menswear, and the ease that men have in their outfit options. Her line is part loungewear, part sleepwear, part daywear, and every part high quality and understated beauty. She says: "Alessandra Mackenzie style is informed by luxurious ease, creating pieces that make a woman feel special and, therefore, beautiful.  I can't think of a better present for a mother, sister or best friend!" I'm especially fond of this bateau top for its chic wearability in or outside the house, and it's just the top of the iceberg.  Shop Alessandra Mackenzie.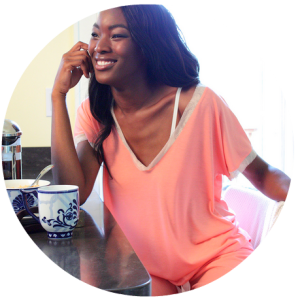 Between the Sheets
I couldn't agree with designer Layla L'obatti more when she says: "Mom deserves something luxurious to lounge in. Our robes and pajamas are cozy, soft, and stylish so she can enjoy those little luxurious moments to herself in style." The Between the Sheets line offers a plethora of colorful and sleek loungewear, mix and match sleepwear, cozy over the knee socks, and simple basics that any woman can wear with ease. What's more, the brand is totally transparent and downright passionate when it comes to ethical labor practices and sourcing for its luxurious materials. Now that's a feel good gift for you, mom, and our world. Shop the Between the Sheets Mother's Day Guide.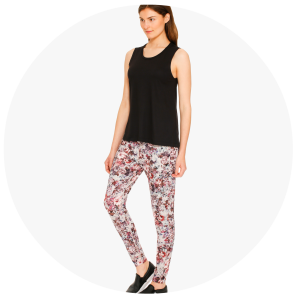 Alexis Mera
"Alexis Mera Loungewear is for the cool and easy-going mom who lives an active and healthy lifestyle and appreciates the simple things in life" says its designer, Alexis. These cool separates are breathable, and easy to wear around the house or out for a spin. They're the cool, chic answer to sweatpants and tanks and this stunning digital floral print is coming soon in a long maxi dress style! (Totally on my own wish list.) Bonus points for the brand's dedication to empowering young women. If your mom is the perfect combination of sporty and feminine, this is the perfect collection for her. Shop Alexis Mera.
Listen, mom doesn't need a macaroni necklace, bouquet of flowers, or yet another bottle of lotion or perfume. Give her something that is just as pretty and practical as she is. What's on YOUR Mother's Day wish list? Tell me here or tweet at me and tell me what makes YOU say hurray!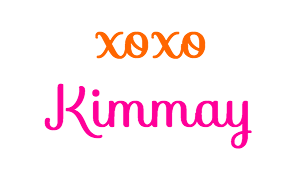 Save