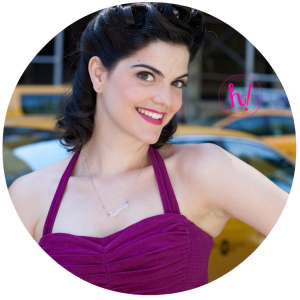 Hurray! I'm SO glad you're here. If you have a question about bras, lingerie, underwear, shapewear, or swimwear, I'm here to help. You do NOT have to do this alone. Many women think that because their breasts and bras are so intimate and unique to them, that they should also know everything about bras. Take that weight off of your shoulders and pass it on to me. Just like a doctor, a dentist, or a lawyer does studied their subject and does their job for a living, I went to bra school and have been a bra fitter for over 10 years. This is what I do, and I'm darn good at it.
So if you've got a bra-blem, I'll do my very best to help you solve it! Submit your question below or at this link. Your question could help thousands of other people who have the same bra-blem. Go ahead and ask!
PS: Want 1-on-1 bra fitting help? Visit this page. Want me to host a workshop, training, or special project? Contact me. Are you a brand that wants to work together? Let's talk.