Since starting in the lingerie industry as a bra fitter in 2005, Kimmay Caldwell has appeared in over 100 press outlets, including numerous TV shows, many magazines, and lots of websites. Her very first TV appearance was LIVE on the Martha Stewart Show on NBC as a representative for La Perla, back in 2007. Since then, she's also appeared in or on:
TV: The Today Show, The Rachael Ray Show (5 times!), Tim Gunn's Guide to Style, The Martha Stewart Show, The Better Show, The Marilyn Denis Show (5 times!) and more
Magazines: Brides, Women's Health, Real Simple, O Magazine, OK Magazine, and more
Online: Bustle, SheFinds.com, Today.com, The Huffington Post, and more
Online video and Facebook LIVE: HuffPostLIVE, Bustle Live, SheKnows Live, Look TV, and more
Commercials: Warner's
and many more!
Recent features & appearances!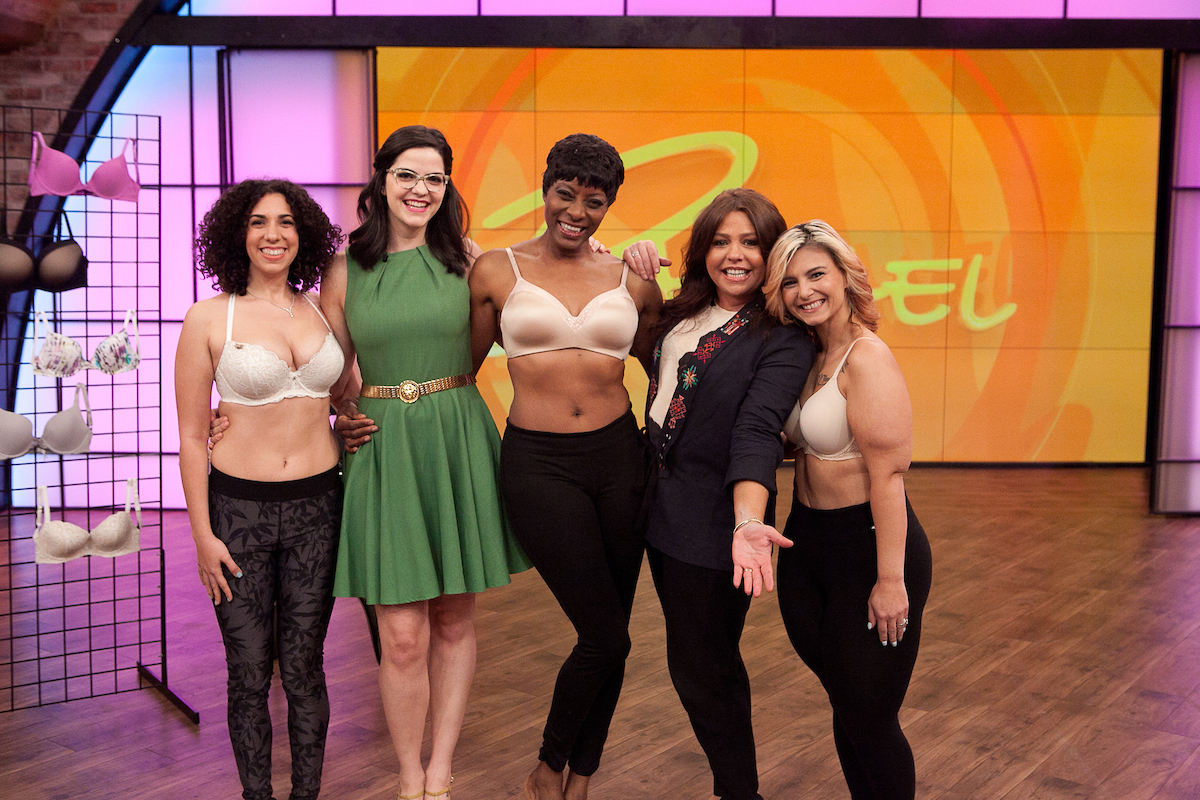 Kimmay has appeared on The Rachael Ray Show 5 times (so far)! Explore some behind the scenes info and shopping suggestions, along with recaps of Kimmay's trips to talk with Rachael about bras!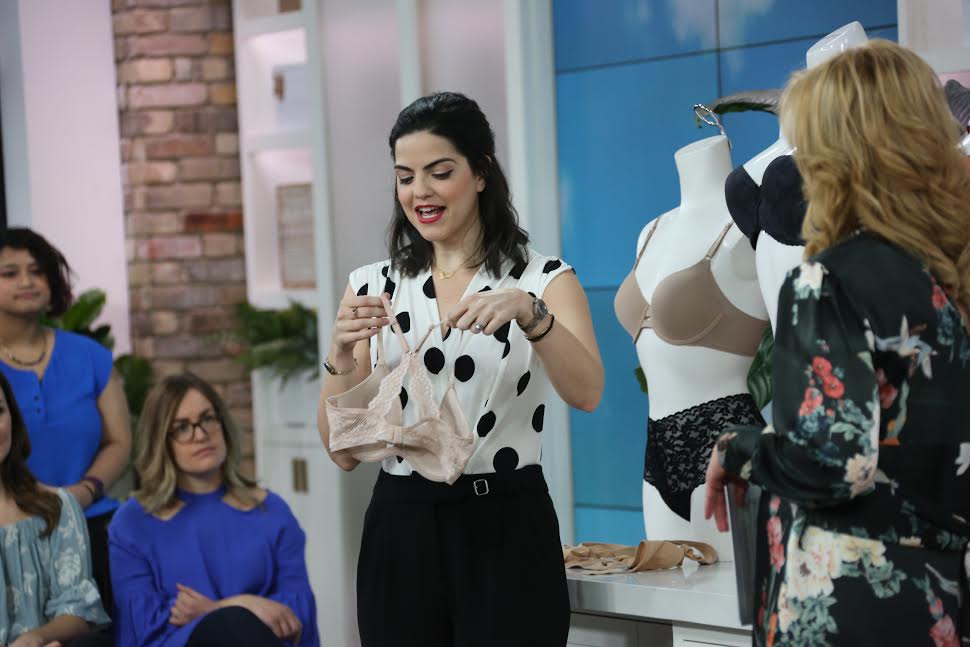 Kimmay ventured up north for 5 different episodes to teach Marilyn Denis, host of the most popular lifestyle show in Canada, how to find two bra size starting points, when to buy maternity bras, and so much more!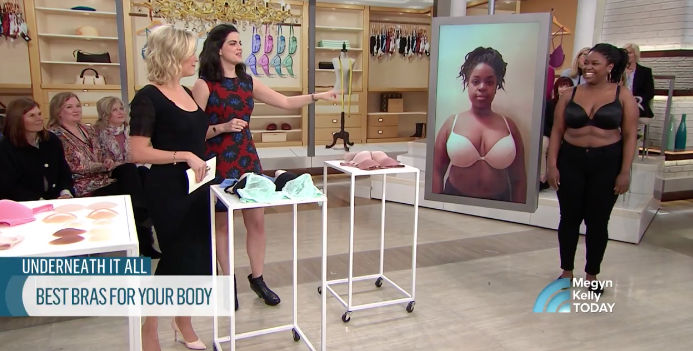 Kimmay joined Megyn Kelly Today LIVE in the NBC studios at 30 Rock to discuss some of her favorite bra fit tips, how to hide nipples, and fun ways to show off your bra!
Warner's Bra Commercials
Kimmay was the on-camera bra fit expert helping real women find their comfort in two national commercial campaigns for Warner's! Most recently, she was the on-set bra fitter for their latest commercial campaign with social media influencers, and actress & activist, Busy Philipps!
Want to book or interview Kimmay?
Kimmay Caldwell is the leading on-camera bra fit and undergarment education expert in the USA and Canada. In addition, she is a well-known leader in the self-love and confidence movements for women, and uses her bra fitting knowledge to support her work in helping people say hurray! Beyond press mentions and features like these, Kimmay is also a popular panel host, workshop teacher, and women's circle leader on various topics from bra fitting with compassion, sustainability and inclusivity in intimates, confidence and self-worth, moon circles, and more.