What is a FlexWire? Let's find out. I'm Kimmay from Hurray Kimmay, your Undergarment Educator since 2005, and I'm so excited to share the Salma Flexwire Full Coverage Lace Bra from Understance. My main goal is to help you find bras that offer comfort and confidence, and this fabulous bra is high on the list. 
I first shared this bra style on The Today Show with Hoda and Jenna, and I got to test it out for myself. In fact, I wore it under my dress on the show! After wearing it, I knew I had to share it again, this time more in depth. So read on to learn more about Understance, their signature FlexWire, and the comfort and support you'll find in their Salma bra. Hurray! 
Psst! This post is sponsored by Understance and I may receive a commission for purchases made with my code. I'm so grateful to share them with you. I always share items that I truly love and can help you say hurray.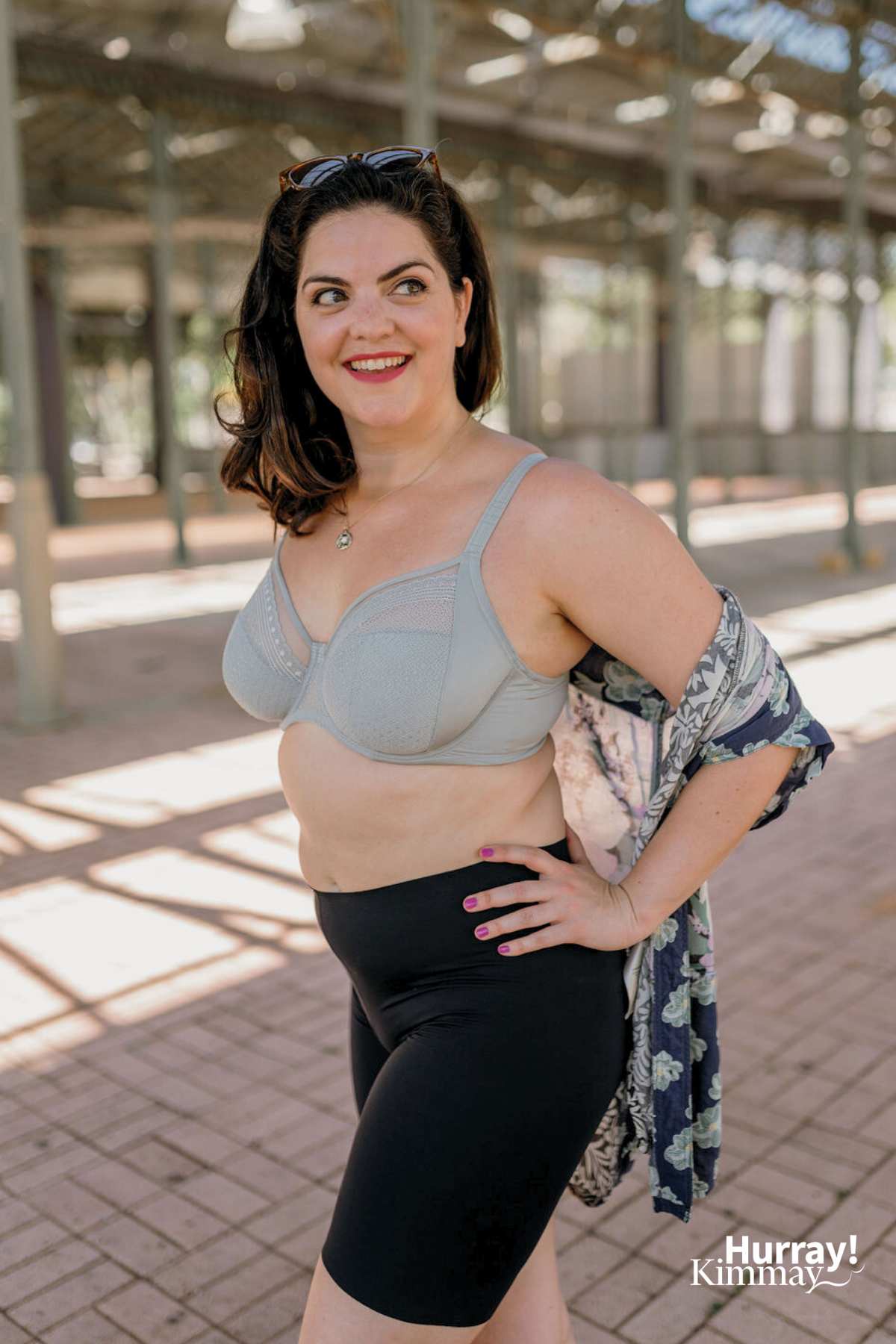 Who is Understance?
First, stated clearly on their website: "Understance's goal is not just to sell as many bras as possible. We want our products to make a difference – to your comfort, to your confidence, to your sense of self. We pledge to be honest and helpful wherever we can. We will ✨never photoshop our models✨ or use fictitious pricing. What you see is what you get." 
Um, HURRAY. But wait, there's more! Here are a few of my favorite things about Understance:
They have a major focus on comfort and inclusivity 

Their vast size range of 28-48 bands & A-J US cups, and XS to 3XL

They wear test every size (not just a few sample sizes) 

The head office and flagship store are in Vancouver, Canada. They ship to the US and Canada (with free shipping on purchases over $80)

Their team is about 40 employees, from 12 countries, with >50% POC and 85% of their leadership positions occupied by women 

Their line is made in an award-winning factory based in Ganzhou, China with a focus on sustainable practices. The manufacturing labs are mostly solar powered and use a two-tier water conservation system. The seamstresses and technicians are paid 20% above the regional average, enjoy paid time off, and work in a safety-first environment.
Like always, I spoke with this team to make sure we were aligned on important values before partnering together, and they checked SO many of my own boxes. So it's a major hurray that their products live up to the hype, too. 
I've tested a few of their products now, including the Salma Flexwire Full Coverage Lace Bra you see here. Shop that style (and a few other favorites) below.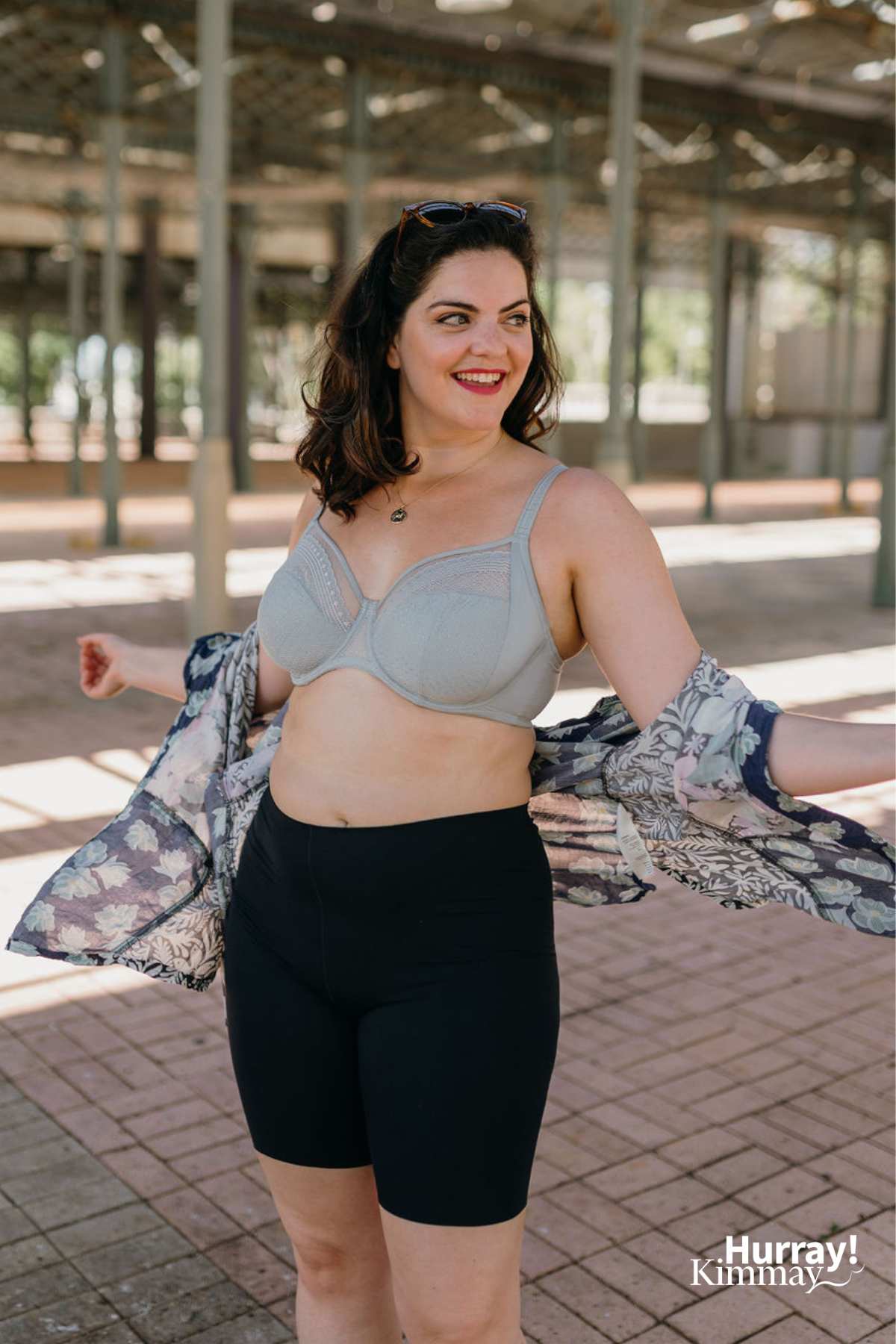 What is a FlexWire?
One of the hallmarks of the Understance brand is their "FlexWire". True to its name, this is a flexible underwire that provides shape and a frame for the bra cups. It's also less rigid than a traditional underwire, which means it can adjust to unique bodies, personal bust roots, and soft human shapes. This can allow for a more custom fit, and a good fit equals comfort. Hurray! 
And for those with a fuller figure and bust, they've taken into account the additional support you might need. As the band and cup sizes go up, so does the rigidity of the underwire. You'll still get a flexible fit, with the added structure you need. 
One thing to remember, the flexibility makes this bra a great option for so many bodies and breast shapes, but it's not for everyone. It might not "tack" against the body in between the bust as well as other styles on some folks. And some people may like a firmer fit or more structured style. The good news is that what you wear on your body and over your heart is totally up to you.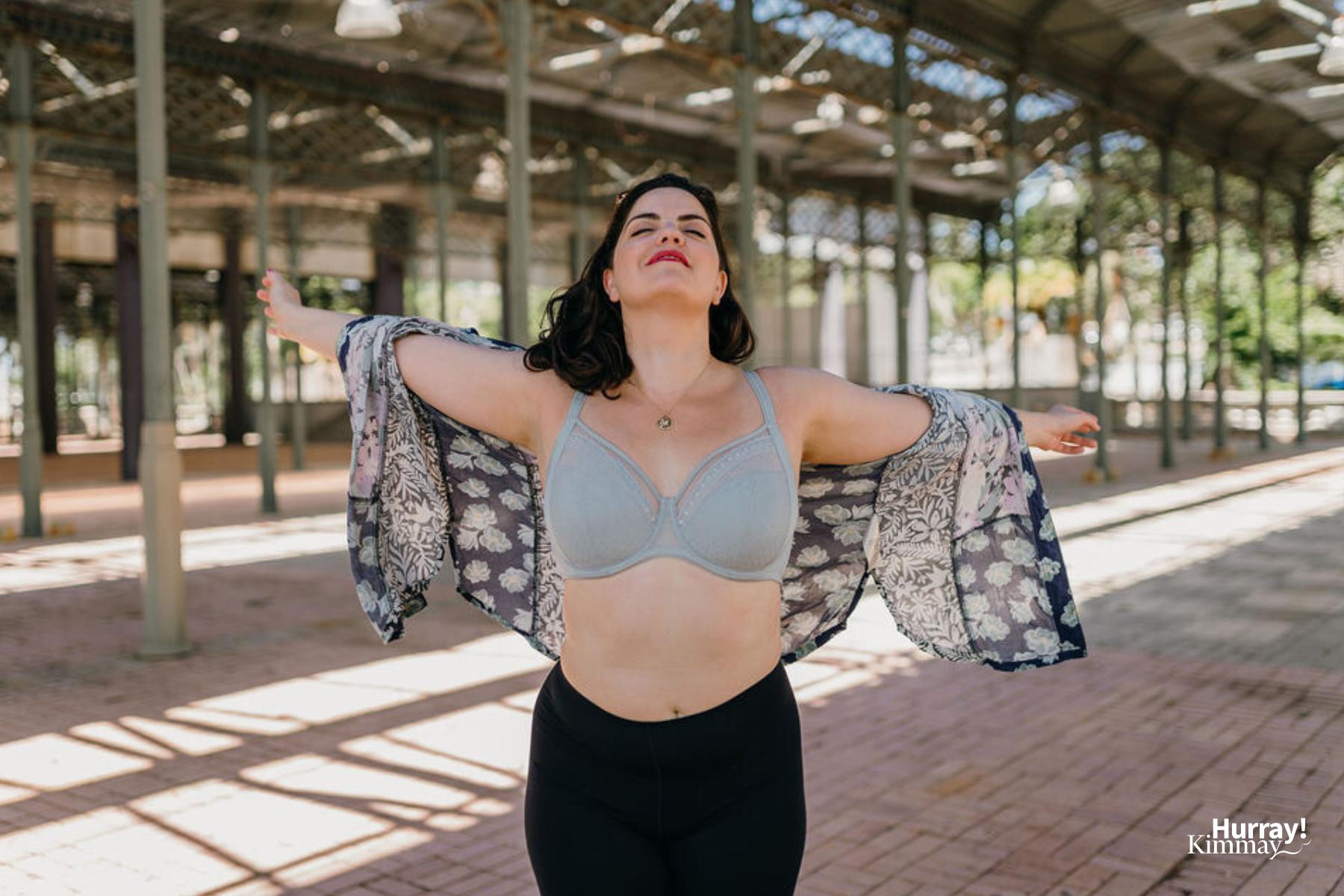 What is the Salma Bra and how does it fit?
Interested in a bra that fits, supports, and comfortably moves with your body? That's what you get in this Salma Flexwire Full Coverage Lace Bra from Understance. Hurray!
I'm wearing 34DDD and I've found the coverage to be very full. If you have a bust that is fuller up top, this is especially great for you. It will contain your bust and the material will flex without digging in. I also found the band to be comfortable and a bit stretchy, as opposed to extra firm or rigid. It can hug and stay in place while still feeling great. 
Overall? A hurray!
Salma FlexWire Full Coverage Lace Bra
A classic  5-part seamed cup bra with a few modern twists

Non-padded, lightly lined bra with full coverage cups and a sheer panel at the top for a flexible fit, and a side support panel (aka great support and and a forward, round shape)

Includes the Understance signature FlexWire! Underwire flexibility changes by size. The bigger the band/cup size, the more firm the underwire

The bridge and center gore are arched so it won't dig into the tummy

U-shaped back keeps straps slightly inward to avoid slipping

Adjustable straps and band for a custom fit and to modify as it stretches 

Various colors, including this pretty, muted fog color 

And this gets a huge hurray:

amazing size range of 30-48 bands and D-J US Cups (available in every band size!)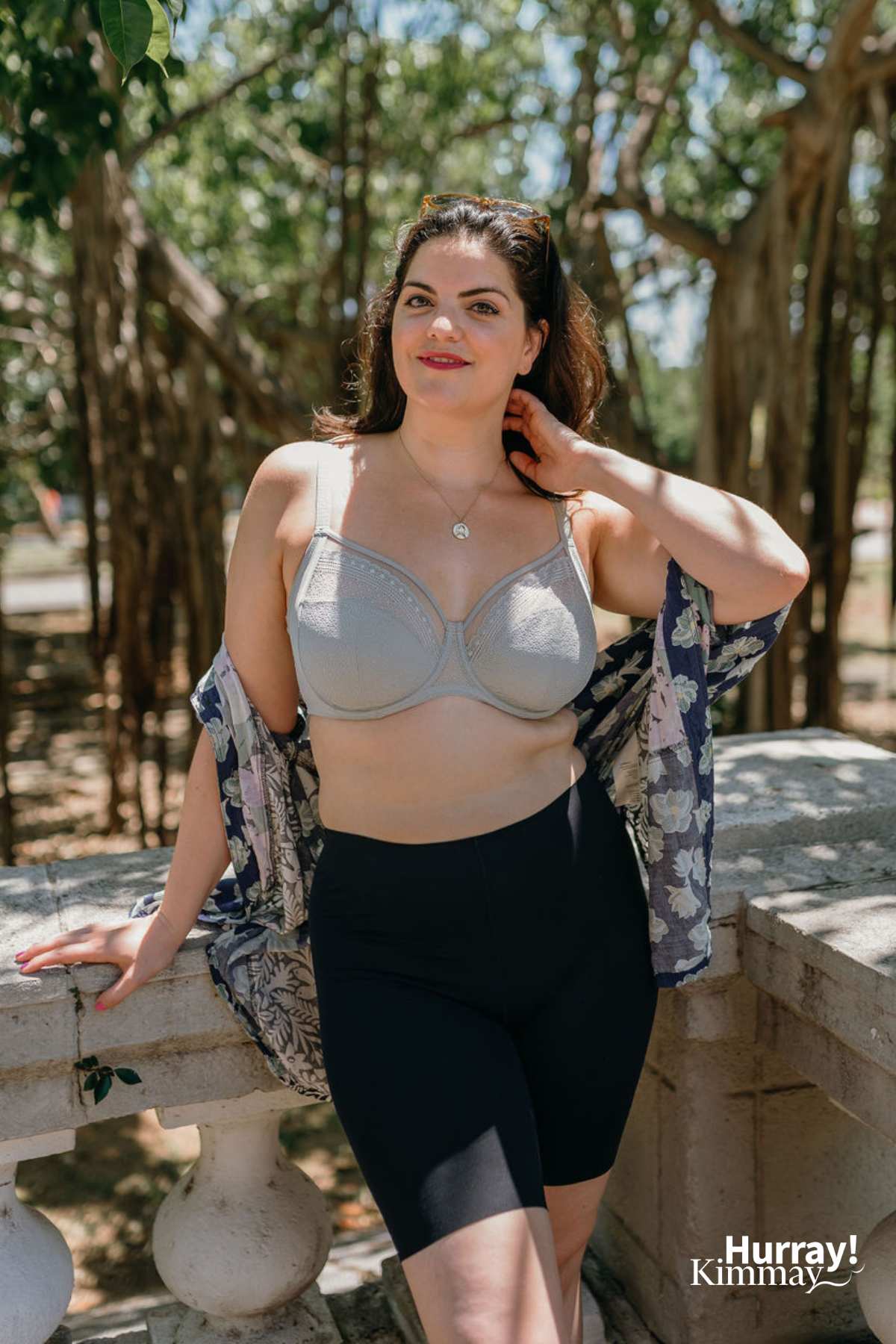 More to Buy & Try from Understance
Ivy Full Coverage Underwire Bra
​
Soft Contour High-Rise Bike Shorts
Harper Smooth Lace FlexWire Strappy Soft Cup Bra
​
Salma High-Rise Lace Bikini

Credits: Photos by Ghost Edits PR during a #hurrayvacay in Puerto Rico!