It's time once again for an installment of Dopamine (Under)dressing! This special collaboration between yours truly and Curve's Revealed Magazine is a fun exploration of an outerwear trend for inner clothing. Dopamine dressing has made its mark as a way to boost the feel-good chemicals in your brain. And undergarments, sleepwear, and swimwear have the same possible effect!
Sleepwear, and its effects on a good night's sleep, are so underrated. Sleep is such a precious commodity, and our quality of sleep affects nearly every aspect of our lives. That's why I'm so thrilled to focus on a special sleepwear set with super cool (literally) technology. Not only is it designed to regulate your body temperature, this top and bottom also come in fun colors, funky patterns, and a big dose of hurray. Get to know it below!
Want to see the full Dopamine [Under]Dressing editorial spread? Click below!
Psst! This post is sponsored by HUE. I'm so grateful to share them with you. I always share items that I truly love and can help you say hurray.
This is part 6 of 7, and we're featuring HUE! HUE was founded years ago by two women in NYC when they decided to dye their cotton slippers into an array of colors. Their colorful creativity landed in a story in Vogue, and from there they've been known for thinking outside the box and taking common products like pajamas, leggings, socks, and tights, and turning them into more than just an accessory. They give whoever wears them a colorful way to express themselves!
Today HUE is comprised of an all woman design team who regularly bring in fun pops of color and pattern for sizes S-3X. I was so pumped to partner with HUE, who I know mostly for their bold tights, for this super cool sleepwear. And by cool, I mean cool! Their super-soft fabric features a unique Temp Tech technology (HeiQ Smart Temp) that helps to maintain a balanced body temperature day and night. Fun colors, exclusive prints, and cooling technology? Consider our dopamine levels skyrocketed. Hurray! Check it out for yourself below.
PS: Use code SLEEPWELL23 now through February 5th, 2023 for 20% off all SleepWell pajamas!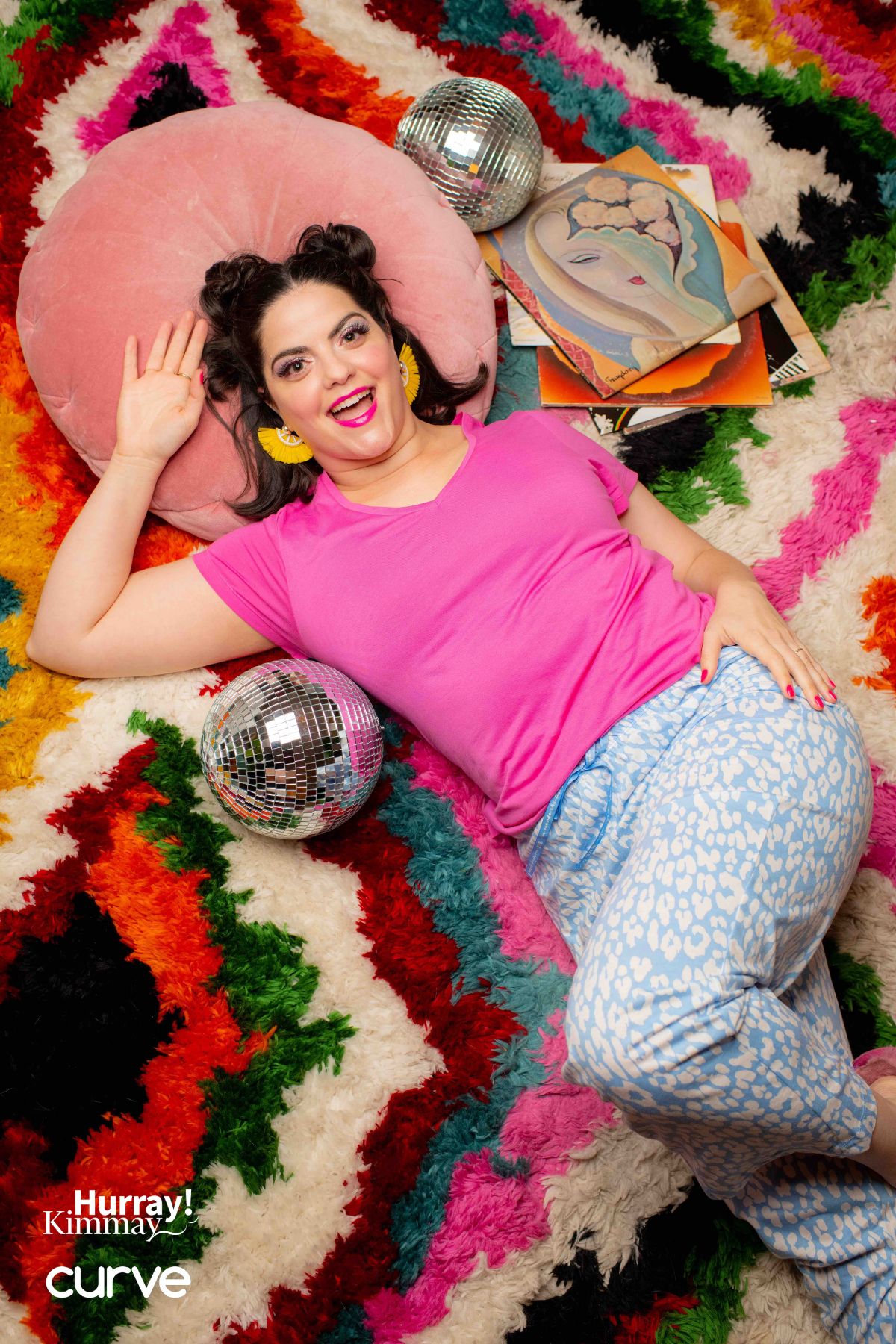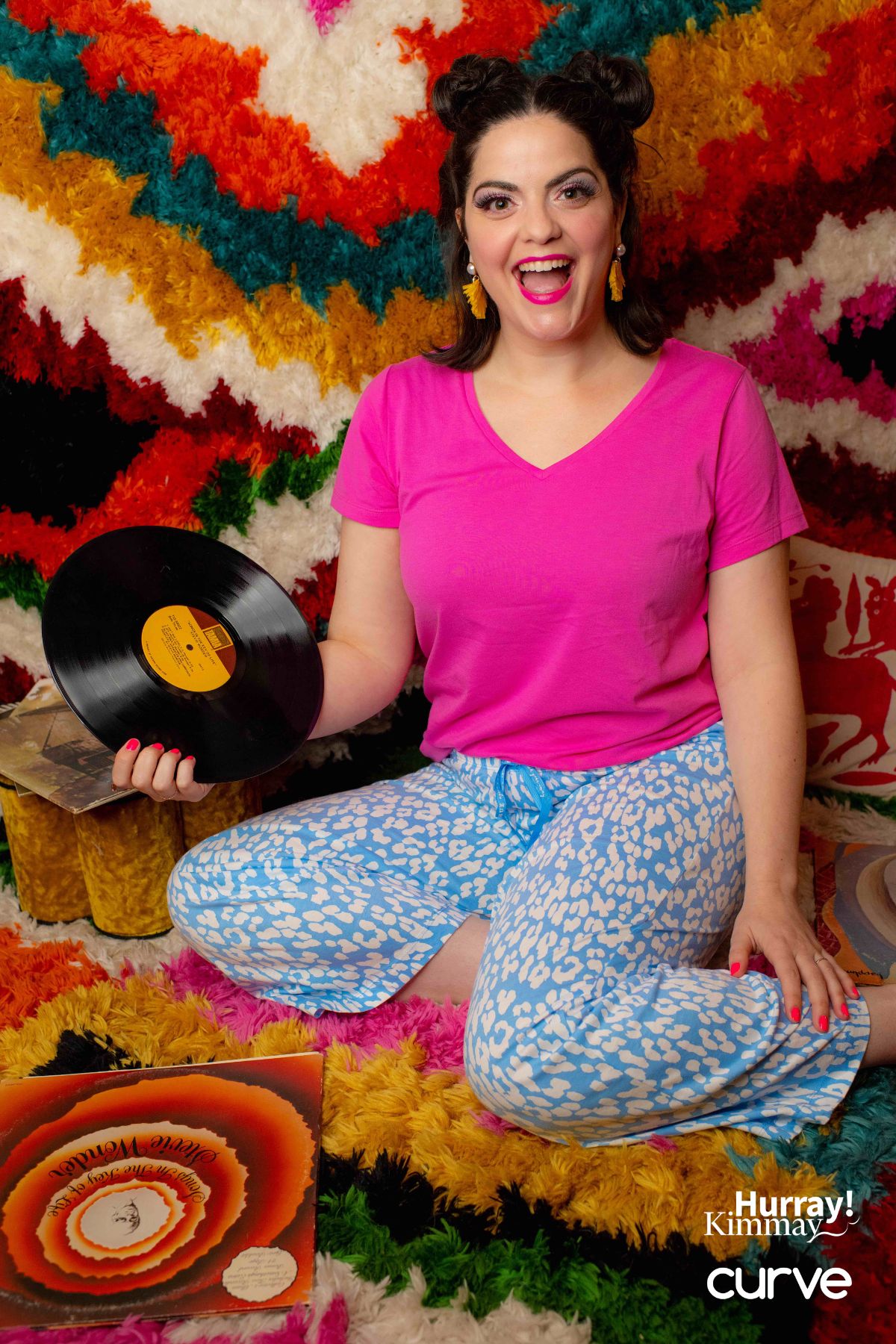 HUE SleepWell Short Sleeve V Neck
Short sleeve sleep tee with V-Neck Design
Unique temperature regulating material

(HeiQ Smart Temp)

is activated to cool by rising body temperature and deactivated once your cooling is complete
Great for those experiencing menopause symptoms, hormonal or health issues
Roomy and comfortable for night and can also be worn out and about during the day
Soft fabric is cozy against skin
Imported, 60% Cotton, 40% Modal
Several colors to choose from
Sizes S-3X
HUE SleepWell Animal Shadow Pajama Pant
Elastic waistband with ribbon drawstring for a custom, comfortable fit for sleeping and lounging
Made with Temp Tech technology

(HeiQ Smart Temp)

that helps maintain your perfect body temperature all night long
Relaxed fit and wide pant leg opening and a 29.5 inch inseam
Imported, 60% Cotton, 40% Rayon
More colors and prints available
Sizes S-3X
Disco Ball with Hanging Ring
Barbie™ Sheepskin Slipper
Songs in the Key of Life Vinyl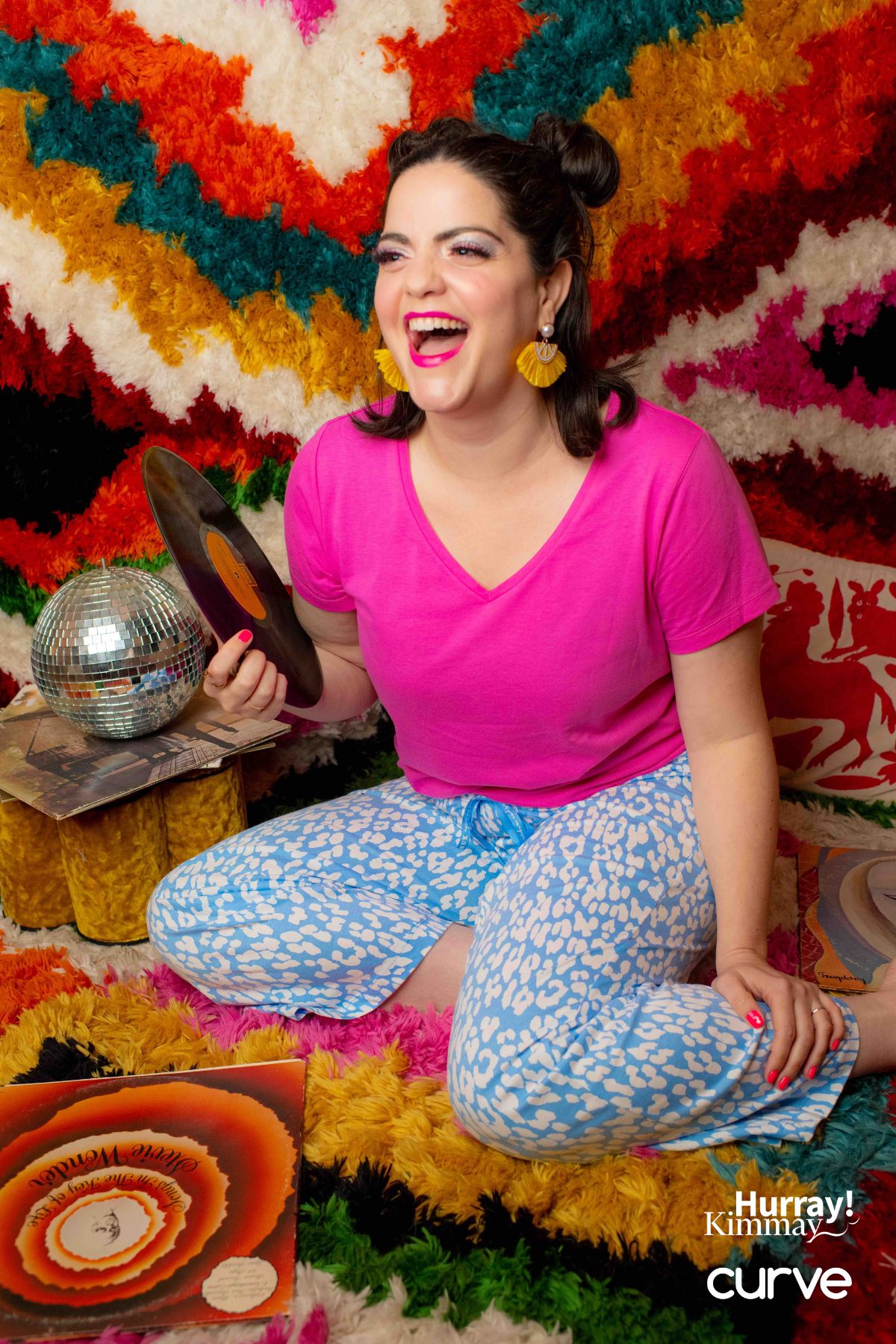 Credits: Photos by Holden Blanco at the South Philly Time Capsules in Philadelphia, PA. Hair and make-up by Beauty Marks Creative. And huge thanks to Curve and Revealed magazine and the team for partnering on such an amazing project! As always, no airbrushing or photoshopping my face or body. What you see is what you get!