Welcome once again to the editorial collaboration between yours truly and Curve's Revealed Magazine! In this editorial, we're dedicating some hurray for Dopamine [Under]dressing. Hurray!
You've heard of "dopamine dressing" before, right? It's a term coined by Fashion Psychologist, Dawnn Karen, and it's the idea that dressing in mood boosting colors or wearing what you love can up your happiness. It's usually bold blazers and fun pants but this is also (if not especially) true when it comes to undergarments, swimwear, and sleepwear.
Sleepwear, especially, has a powerful opportunity to affect your mood and that will affect your night's sleep and the mood in which you wake. Excited? Let's explore what it means to wear comfortable materials and deep saturated colors on our bodies so that we feel great, sleep well, and say hurray!
Want to see the full Dopamine [Under]Dressing editorial spread? Click below! 
Psst! This post is sponsored by Shadowline

®

. I'm so grateful to share them with you. I always share items that I truly love and can help you say hurray.
This is part 2 of 7, and now it's time to explore Shadowline®! This brand is a classic in the sleepwear and underwear category, with die hard fans and a cult following, and their team is just darling. Many of their styles are more traditional, and their designs range from downright sexy to "Golden Girl Chic", which is something I love leaning into, if I'm honest! Their designs can be worn by folks of all ages, and offer a great mix of elegance and casual comfort.
This brand is especially known for their materials and fabrics. And this Opacitrique® fabric provides all the breathability and comfort of traditional nylon, with a modest look you can wear in front of guests, or to answer the doorbell. And is there anything more elegant than a coordinating sleep set with a pretty top and bottom and sweeping, long robe? Ah! You'll go to bed feeling refreshed and regal. Hurray! Shop it for yourself and see what I mean.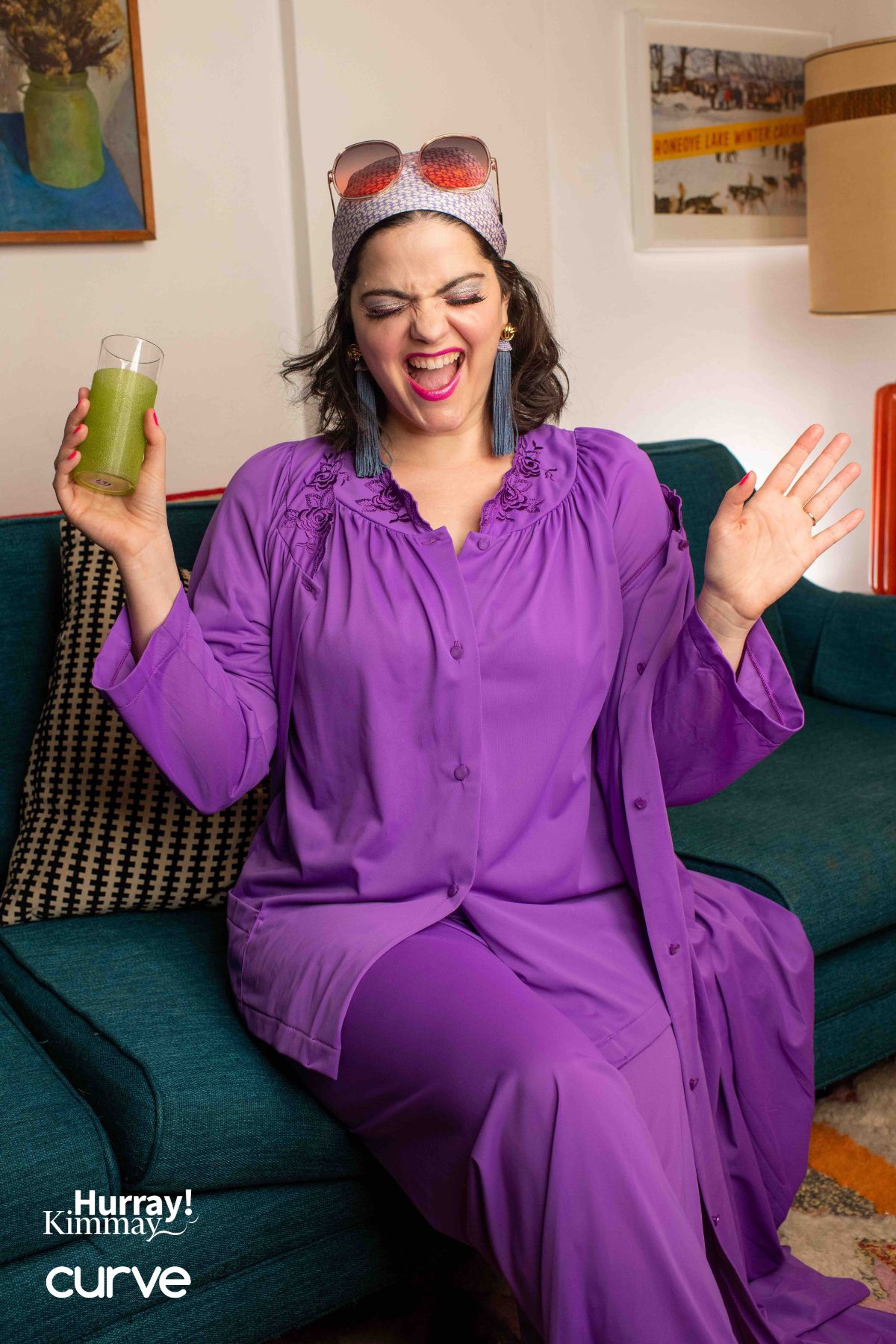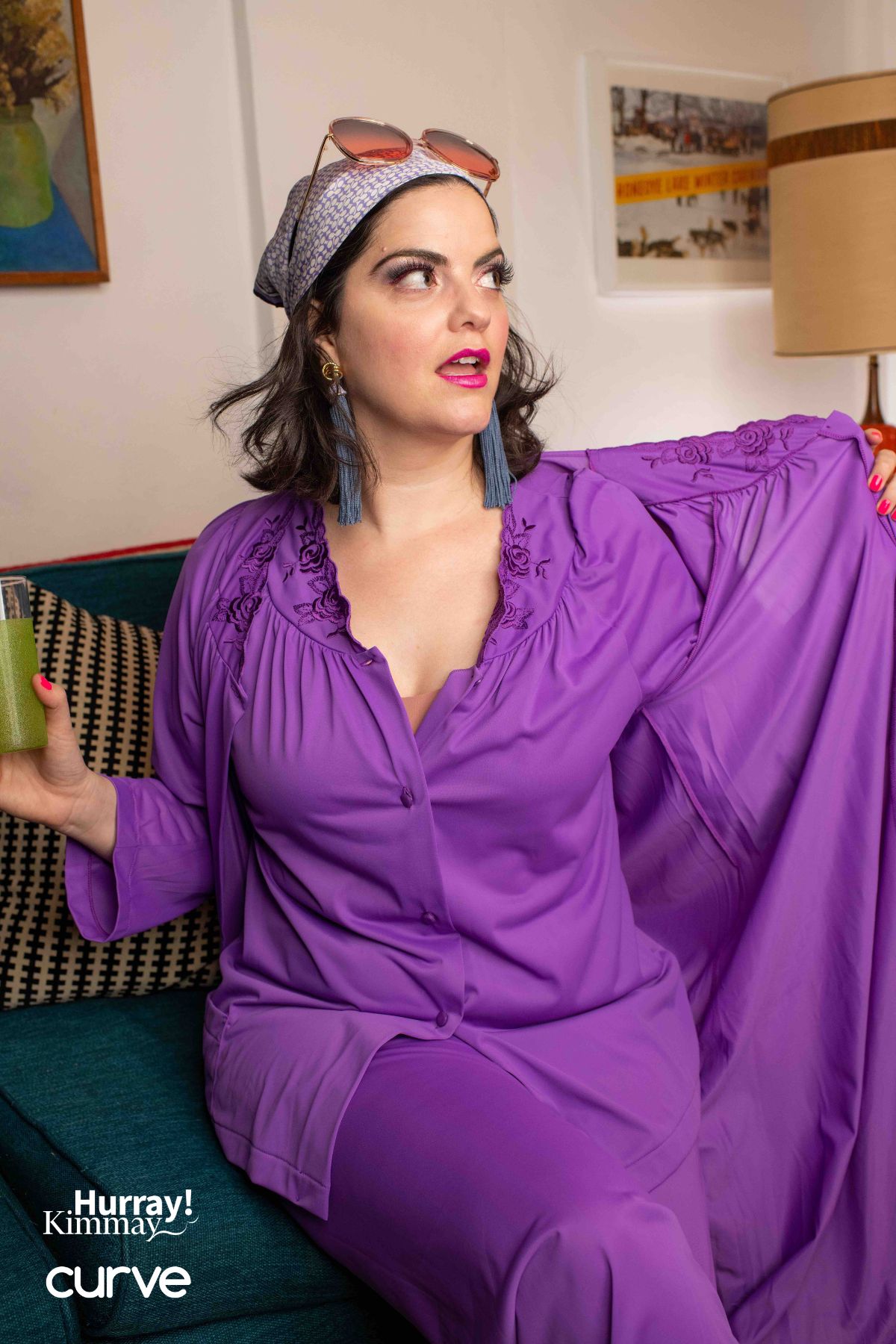 Shadowline® Short Sleeve Button Down Pajama Set
Short sleeve style with a 4-button front closure top and one patch pocket on lower right side

Embroidered flower petal design along scalloped neckline with their signature Petals embroidered yoke details and pleated front

Pajama pants feature a 1/2″ wide covered elastic waistband and a straight fit for easy movement and comfort

Exclusive USA Fabric made of 100% Opacitrique® Nylon Tricot that is extremely opaque and saturated

Available in a rainbow of colors including this bold purple

Sizes 34-46
Shadowline® Long Sleeve Button Down Robe
Elegant long, lightweight robe with 54″ length

Long sleeve design with 6-button front closure robe and one right side seam pocket

Coordinating embroidered flower petal design along scalloped neckline and their signature Petals embroidered yoke and pleated front

Made of an exclusive USA Fabric made of 100% Opacitrique® Nylon Tricot that is extremely opaque and saturated

Also available in a rainbow of colors

Sizes S-3X
Vintage 70s Square Sunglasses
Polka Dots Floral Head Scarf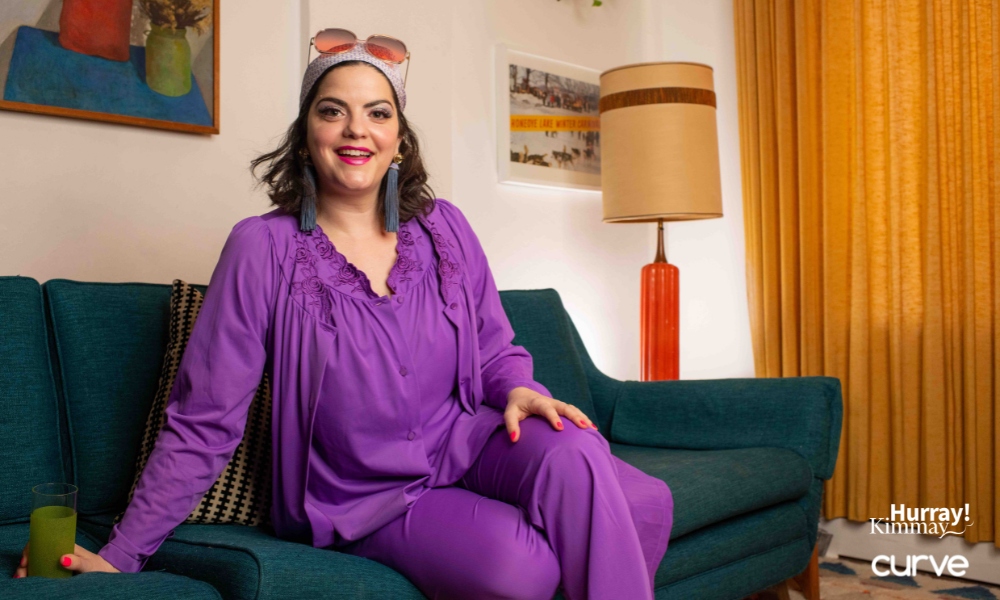 Credits: Photos by Holden Blanco at the South Philly Time Capsules in Philadelphia, PA. Hair and make-up by Beauty Marks Creative. And huge thanks to Curve and Revealed magazine and the team for partnering on such an amazing project! As always, no airbrushing or photoshopping my face or body. What you see is what you get!