Welcome to the fifth look in the True to Form series! This special collaboration with Curve's Revealed Magazine explores different facets of ourselves, and how we can stay true to who we are. Undergarments can shape and mold our bodies and yet we are still US no matter what. Hurray!
Psst! This post is sponsored by Dominique. I'm so grateful to share them with you. I always share items that I truly love and can help you say hurray.
In this we explore how do we stay hopeful when there is so much to change in the world? When we move with hope and the romantic view of the world, we can continue to walk within the current rigid structures of society and create change from the inside, out. The Dominique bustier worn here shapes the body with its rigid design, supportive cups, and form fitting bodice while the spandex powermesh back panels allow the necessary room for movement, growth, and a breath of fresh air. It's a perfect example of the old and new coming together!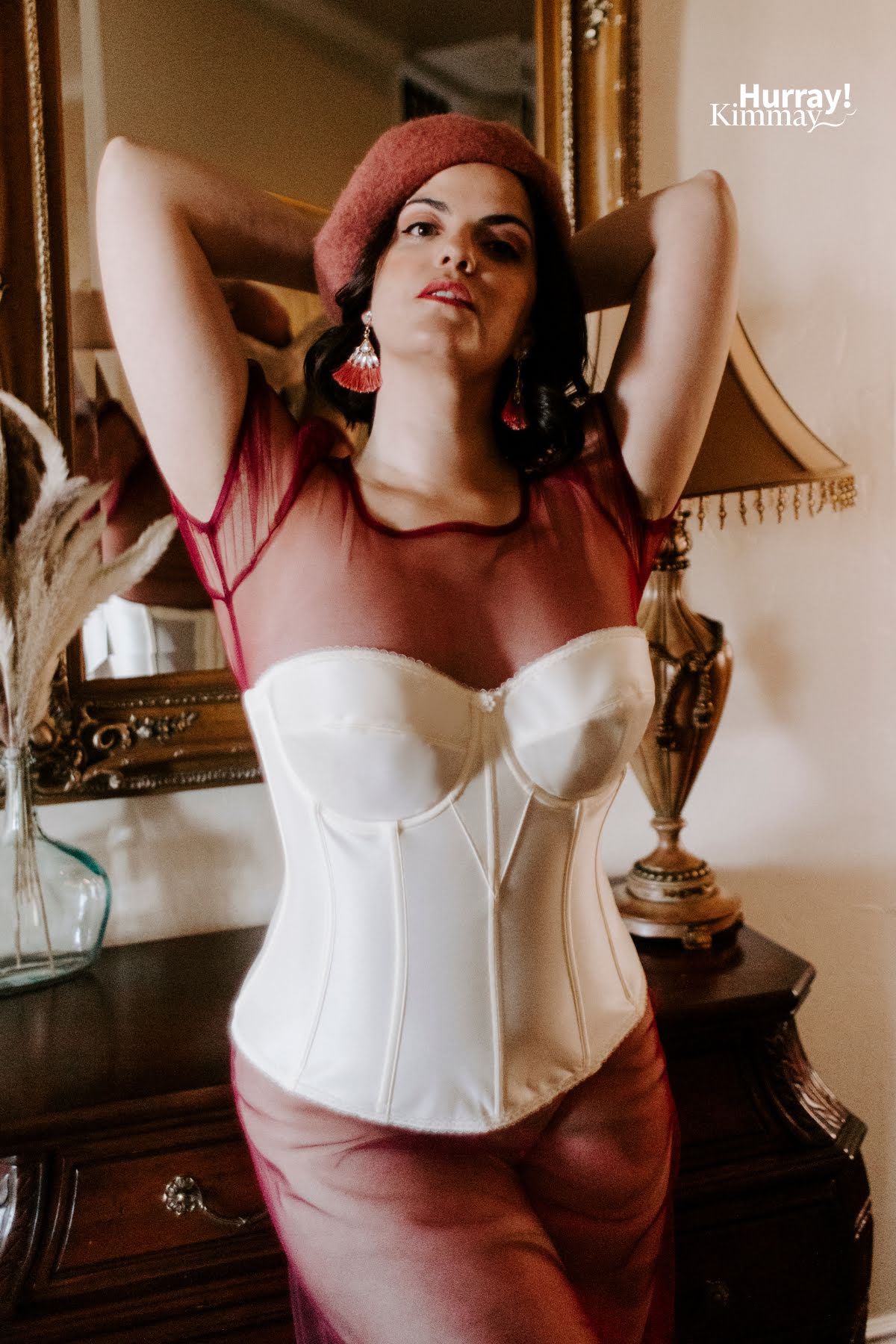 When it comes to changing things there are typically two ways to approach it: push against, or pull in. And one of the coolest ways to do the latter is to work within our current structure, play by the rules, and then one by one break them from the inside. This is what I am trying to do within the intimates industry and when I work in mainstream media! I work within the rules for what I can and can't say on camera, knowing that it's their show and they have a lot of power. And. While maybe I can't do an entire segment on transgender rights or require the show to change the models they invite on air, I CAN use gender neutral language myself and call in more diverse models and volunteers!
And this gets producers noticing their own behavior, and has changed how many of my segments go. And trust me, these little changes make a huge difference. I've gotten emails thanking me for my inclusive language! It's taken years of devotion and changing things within me first, then within my reach. Our little ripples add up.
When it comes to injustice, I tend to feel despair when thinking about how many changes need to be made. It feels like there is just SO much. It can often feel impossible to solve, and too heavy to carry. In one of my most hopeless moments, I felt like giving up completely, and I prayed about what to do.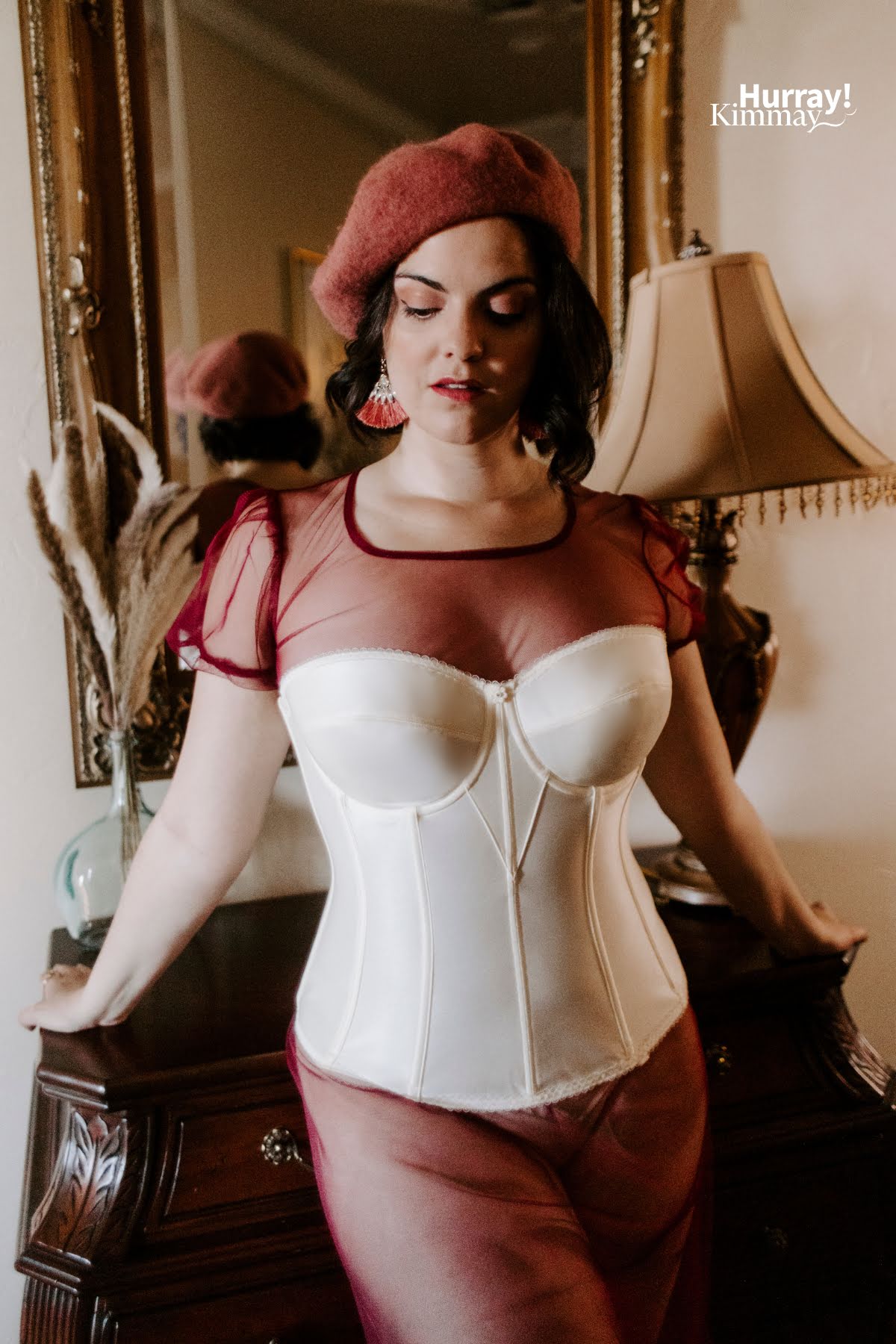 The wisdom I got back was to carry what is mine to carry. I realized I had been trying to care on behalf those in my life who seemed to not give a hoot. I couldn't believe it! So I tried to pick up their care and carry it for them. And it got heavy. It's too much for me to carry, so I took a breath and stopped trying to carry everyone's else's portion of care and action and just focus on what I can do.
Next, I was guided to trust that people can work together to carry the change we want to see. It's not all up to me to change it. And most importantly, because of my faith I know I can leave the really heavy stuff up to God. It is impossible for me alone to bring about the justice, change, and revolution that I want to see. But when we work together and leave the big picture to God, nothing is impossible.
Final thought: want to start revolution? Start inside first.
Keywords for this look: romantic, revolutionary, visionary, loving, rebel, fights against injustice, works within society's structure to change it, compassionate, activist.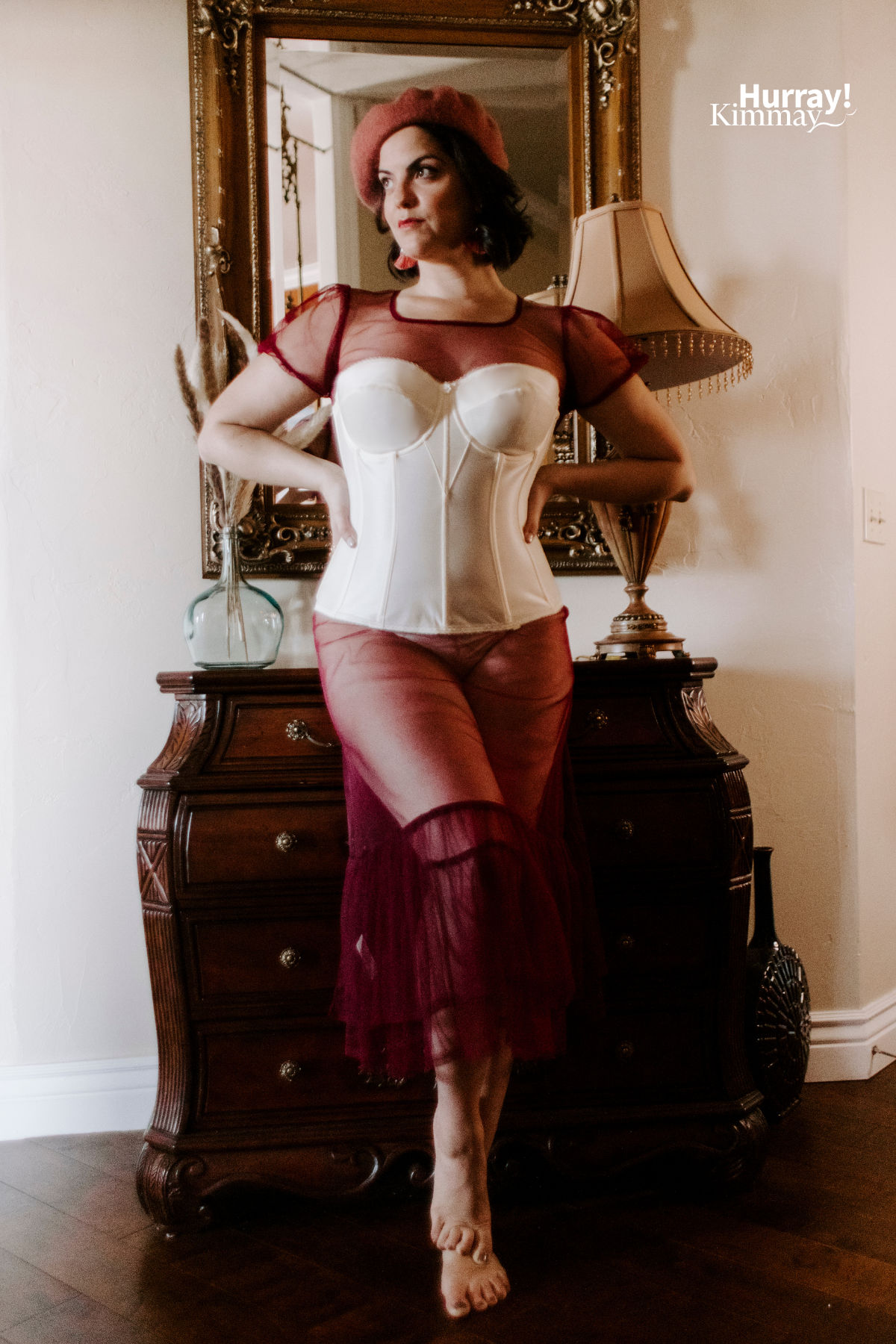 Some questions for you:
What keeps you hopeful?
What changes in the world are you working toward? Which injustices do you want to see righted?
Do you usually push against the things you want to chance, or change things from within?
What rules or structures support you and which do you want to revolutionize?
How do you move forward when things are not the way you want them to?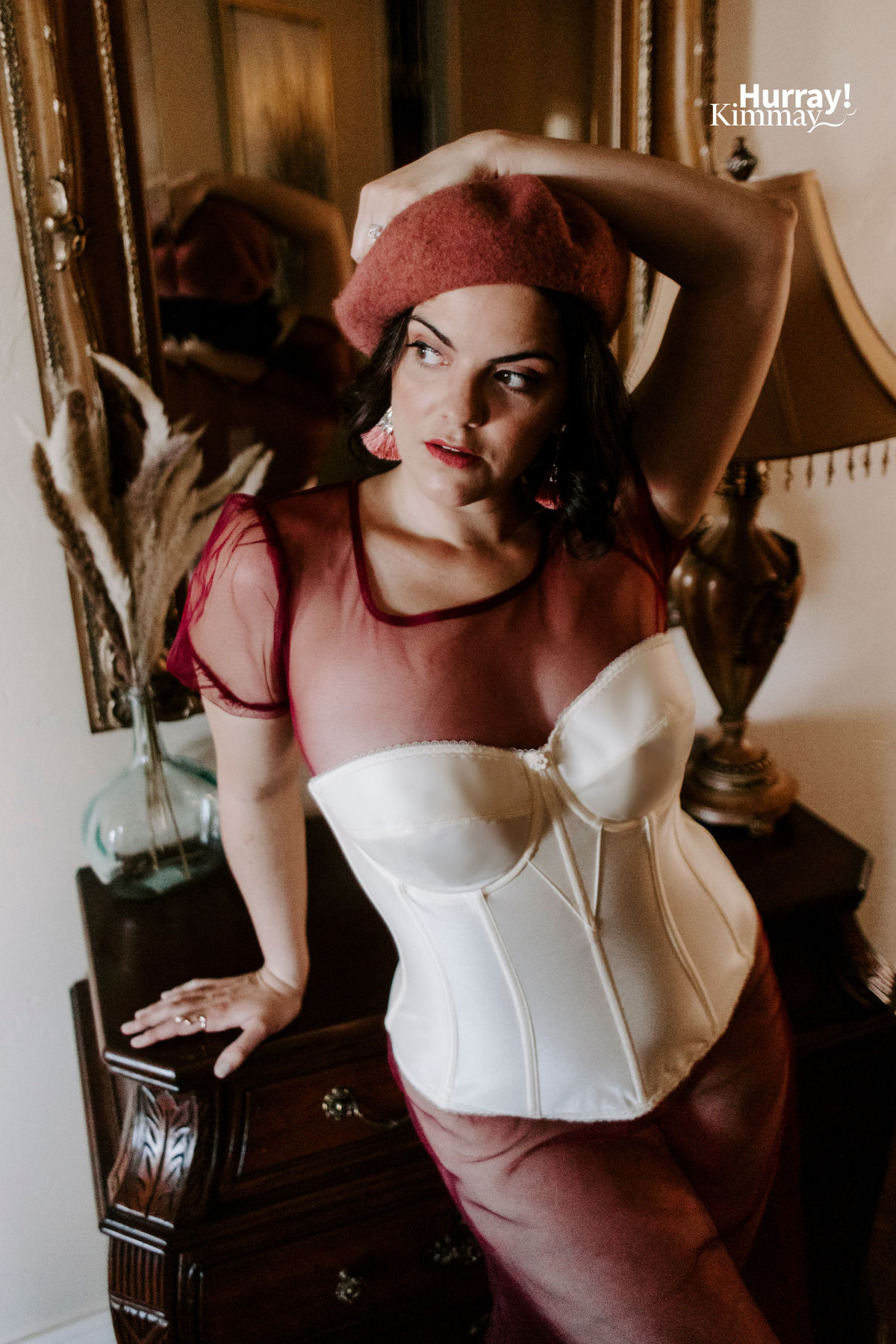 Juliette Longline Bra
Great solution under strapless gowns or wear-to-be-seen!
Low v-back for open and low back clothing
Body is reinforced with close set boning, and continues down to the hip so it transitions flawlessly beneath gowns
Spandex power mesh back panels provide snug, smooth security and comfort
Soft cushioned underwires and lightly lined, 3-part, fiberfill cups
Soft-touch fabrics edged with delicate lace details
Amazing size range of 32-52 band US A-G cups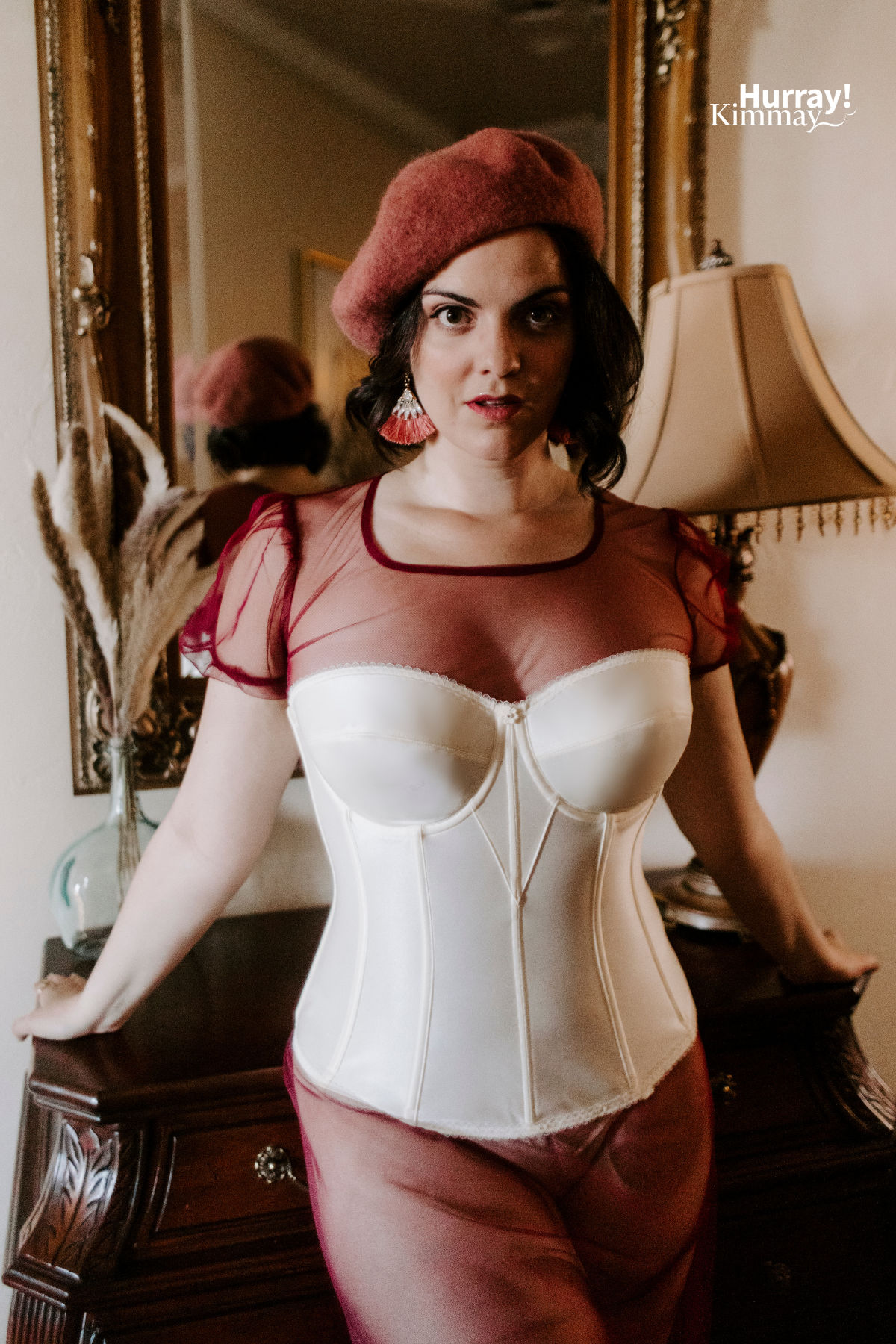 Your Turn
: How would you style this bustier? Where would you wear it? What change are you hoping for in the world? Share with me over at
@hurraykimmay
on Instagram!

Credits
: Photos by
Juliana Rose
in
The Loft on Main
in Woodward, OK. Special thanks to Kalie Goodwin for assisting on this shoot.  And huge thanks to Curve and
Revealed
magazine and the team for partnering on such an amazing project!