Loungewear has a reputation for being casual and kinda boring. But it doesn't have to be! For this look from the Out on the Range Photo Shoot, I decided to pair one of the most elegant pairs of lounge pants I've ever seen from French brand, Empreinte, with a stunning blouse, bold hat, and delicate jewelry. You can wear this look with heels to a party – which I would 100% do if I were in Paris! But since I'm here in rural OK (on a retired rodeo horse ranch, no less!) I kept it cool with some coordinating boots.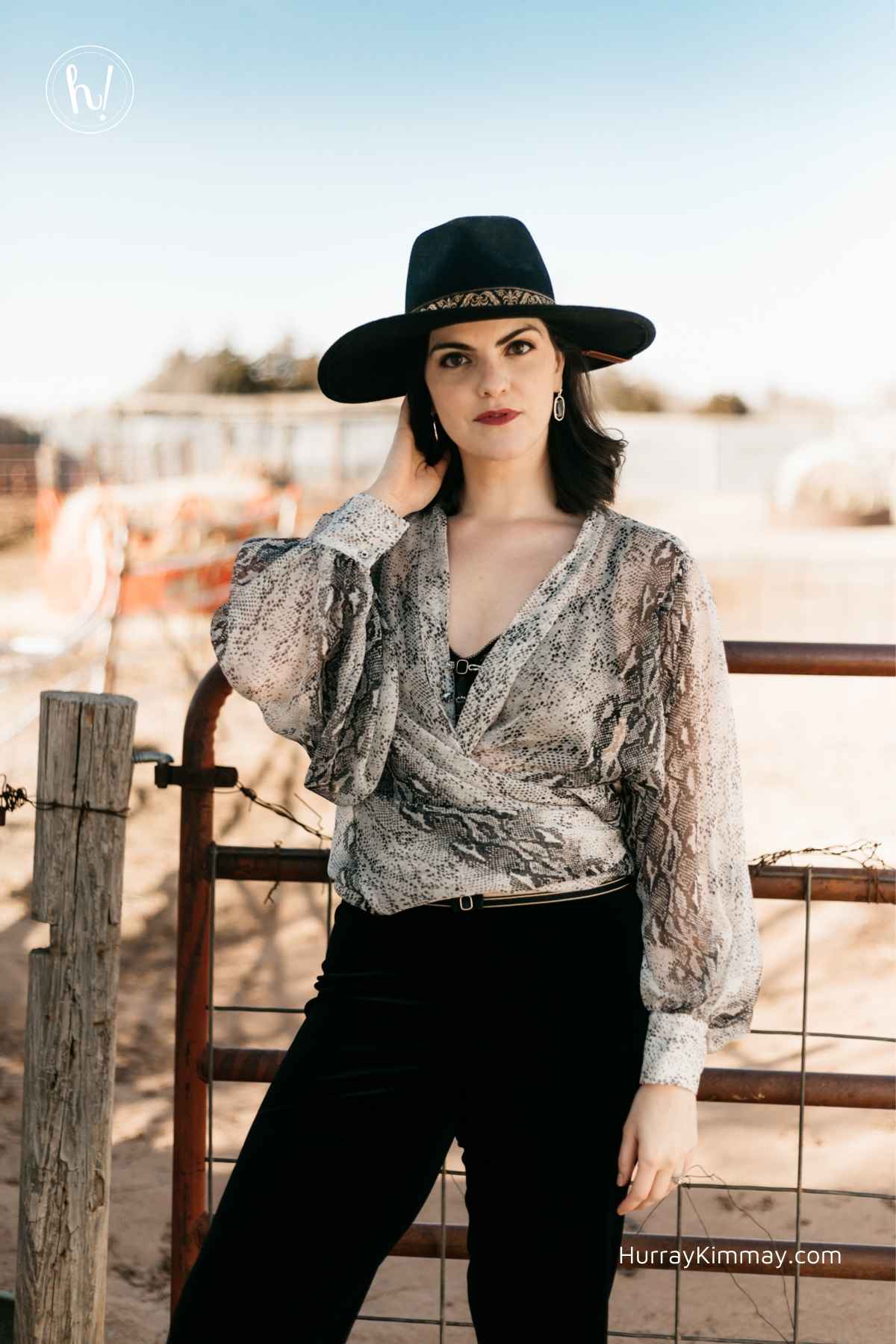 Fun fact: we had already shot at this location with one of the horses, a brown retiree named Buster. When I went out to visit with the horses about a week before the shoot, Buster and another male horse were very friendly, while a dark, shy female horse named, Ally, was skittish. She would come over to let me pet her, but if I made too quick of a movement she would flinch or back away. That was until we came back with a camera! While I was shooting this look near the horse pen, she came right over and said hi! I swear, she was excited to be a part of the all-female crew and patiently waited while we took the shots, then posed for her own. What a gorgeous girl!
OK, enough about horses, let's get shopping!
Psst! Some of the brands shared here are proud partners of mine or I may get a small thank you if you purchase through me. Which is a BIG help. Your purchase through those links keeps articles like this coming your way. I always share items that I truly love and believe will help you say hurray!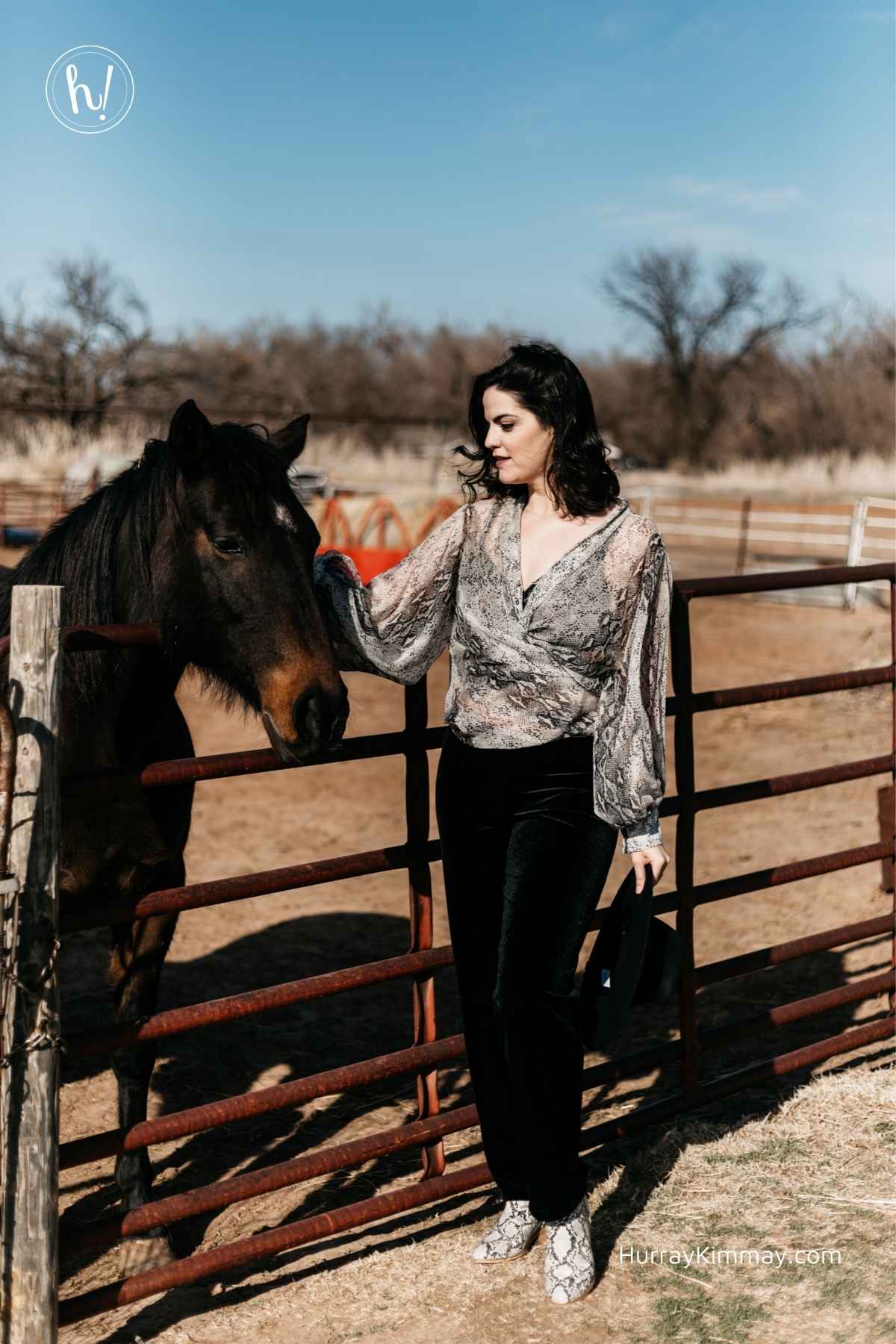 Shop This Look Featuring: Empreinte
Empreinte is a gorgeous, luxury French lingerie brand for cup sizes C and up. They are unique in a few ways, including their commitment to lace and beautiful styles for fuller cups, their tendency to use slightly narrower underwires for a more projected (less wide) silhouette, and their very cool lingerie shop in Paris where I've gotten my bra embroidered with "hurray!" and my name before! What's new for them: loungewear. Last year they just launched their "Allure" set with the most gorgeous velvet pants (trimmed with gold) and a matching lace bra. I got to preview this in Paris at a lingerie expo in January of 2020, and now I get to wear it out on a dusty, retired rodeo horse ranch in Woodward, OK. Oh, how life unfolds!
If you are also living for that loungewear life and want to luxe it up, this look is for you. And if you're looking for a way to bring your cozy loungewear out into a wearable and elegant outfit, this is for you! Take a look!
Empreinte – Allure Lounge Pants
Soft, luxurious velvet pants in classic black
Thin elastic waistband trimmed with gold and sparkling black, bow, and shining jewel
Straight to slightly wide cut leg for easy mobility
A good amount of stretch for flexibility
Wear them around the house, traveling, as a beach cover-up, or out to a party! These are so versatile and elegant.
Sizes 1-3, or XS-M. I'm wearing the 3. I found these to be roomy and comfortable, with a lower rise.
Empreinte – Allure Bra
Underwire, seamless lace bra with gold trim and jewel
Semi sheer cups have no stretch so they really support and shape the silhouette
Fully adjustable straps (great for those with a short torso like me)
Hook-and-eye closure at back for adjustability
Band sizes 30-42, C-G European cups (in most bands). I'm wearing a 34D but a 32E would have fit best!
(Available in more sizes at some other online shops, or ask your local boutique!)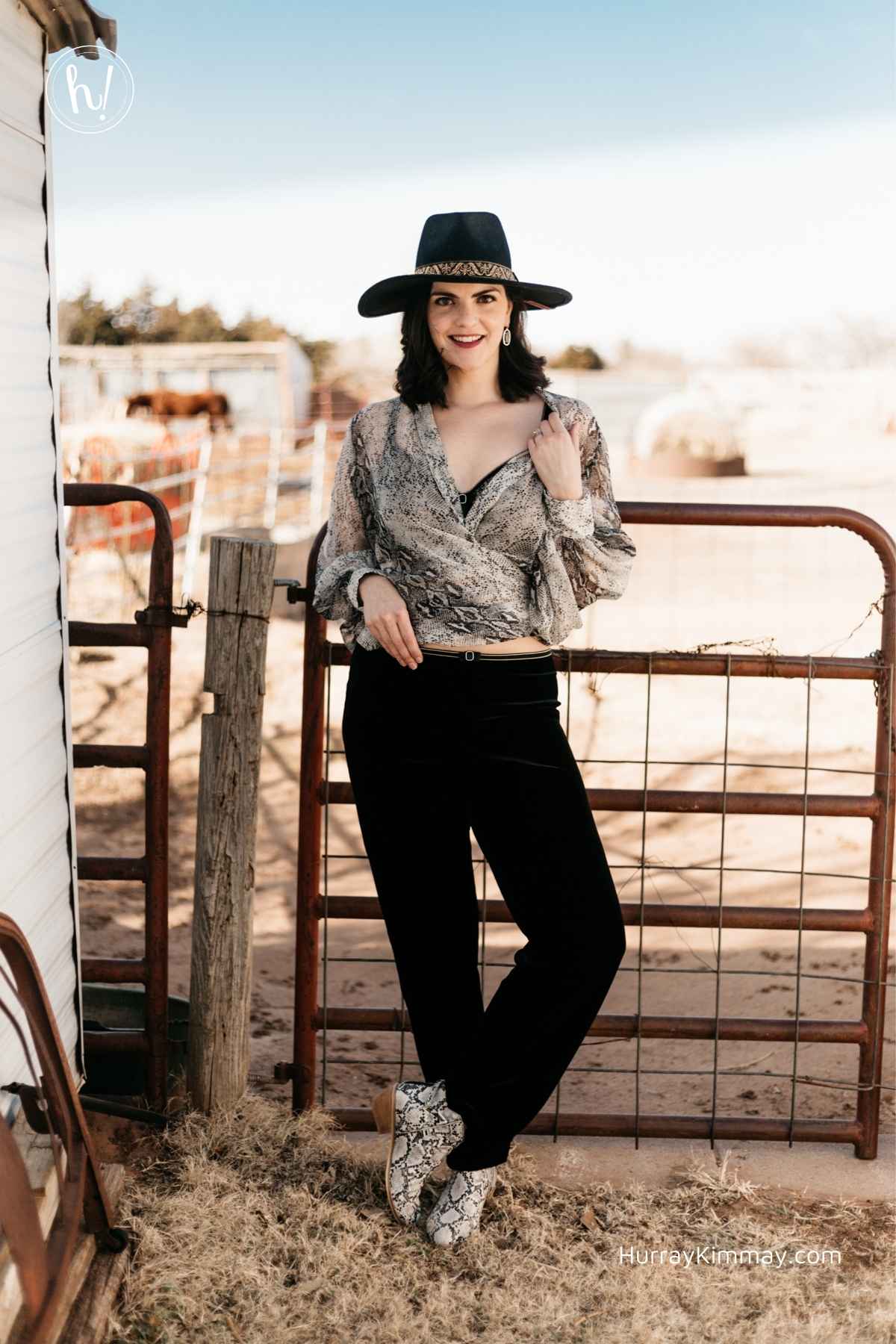 Similar Items to Buy & Try
I was SO excited to match this elegant, sheer snake print blouse to my boots. It's VERY blousy and has a tie in the front, but I ended up borrowing an idea from a review and wrapped it around me to tie in the back. Perfection! I rented this blouse from Nuuly. Want to rent clothes, too? Use my Nuuly link to get $10 off your first rental (and I get $10 towards my next one, too!) The boots were a gift from Dr. Scholl's (so they are chic and comfortable).
I bought this amazing wool hat from Le Barnier in Paris (at a lingerie expo, funny enough) and they don't sell in the US yet so a similar style is below. The gold trim plays perfectly with the gold on the pants and bra. And the earrings were borrowed from Across the Street Boutique right here on Main St. in Woodward, OK! FYI I'm wearing a seamless thong underneath for a clean look.
Mare Mare – Rory Snakeskin Print Blouse
Lack of Color – Melodic Wide Brim Hat
Dr. Scholl's – Lucky One Snake Print Boot
Kendra Scott – Dani Drop Earrings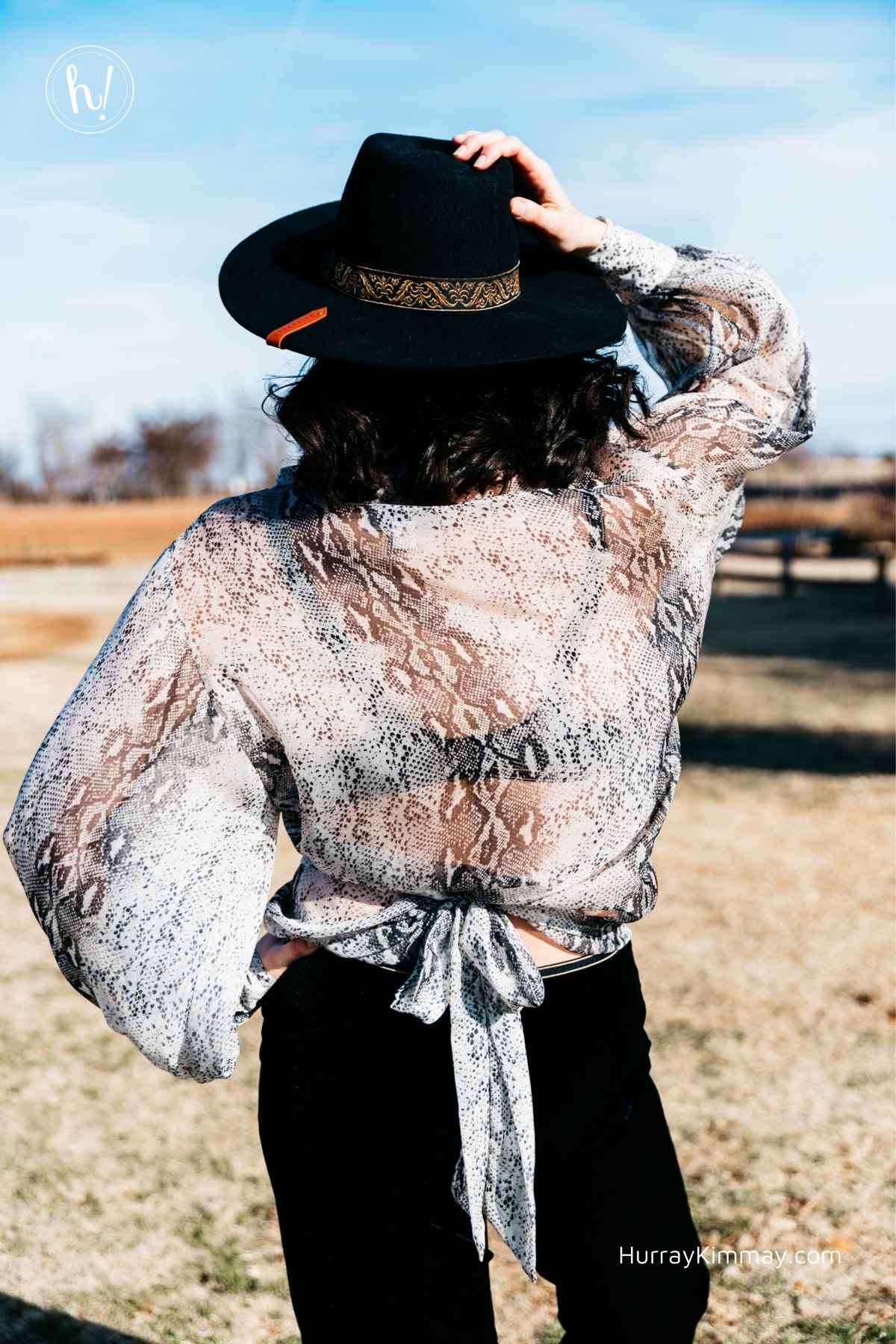 Your turn: Do you like this look? Do any of these items make you say hurray? Tell me everything over at @hurraykimmay on Instagram so we can say hurray together!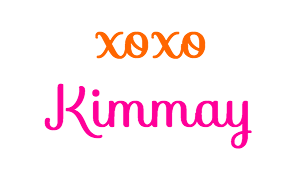 Credits: This photo shoot series was made in collaboration with Curve Expo. Production, modeling, and hair/makeup by yours truly. Photos by Brooklynn Alexander. No photoshopping or editing my face or body – ever! Special thanks to: Natalie Laverty, Bethanie Halligan, Annette Pierson, Martha Symons, and Across the Street Boutique in Woodward, OK. And big hurray to Ally the horse!