Finding your personal style and good friends at the same time? Hur-freaking-ray! I'm interviewing Lisa Rosado, of The Style Theory.
One of my favorite mottos this year: Show up and be nice. By show up, I mean to say yes and then follow through with all of your heart, be present in every moment, and really do something if you say you are going to do it. And by be nice, I mean be the kindest person you can be to others, and to yourself. Whether it's in the work you do, or the way you talk, this simple motto has taken me very far in life. And one person who totally exemplifies this: Lisa Rosado.
Lisa and I kept running into each other at fashion or women in business events over the past couple of years. It seemed she was always showing up and saying yes, and being nice along the way. Then, it turned out we lived in the same neighborhood and she was the manager and buyer of one of my favorite shops in our area. I used to pop by the shop and say hi to Lisa and check out all of the cool new fashions and accessories on my walk through the neighborhood on the way to choir. And every stop in the shop included a dose of hurray. In a quick meeting we could encourage each other in business, support and lift each other up emotionally, and inspire each others own style ideas.
Now Lisa has moved from the neighborhood, and moved on to bigger projects. Watching your friends crush it in business and continue to grow as kind, generous human beings is a true blessing. That's why I'm suuuuuper excited to share a special interview with Lisa! This post includes a bit of information and inspiration on how she got started in the fashion business, tips for creating your own personal style, and how to dress from the inside – out.
PLUS: Lisa and I are co-hosting a special pop-up event on Thursday September 29th from 5-8pm in Astoria. You can try on and take home some of Lisa's favorite Fall fashions, sip and snack on some nosh, network and build relationships with fellow fashionistas and girl bosses, ask us questions, and win prizes! RSVP now, and tell your friends.
*****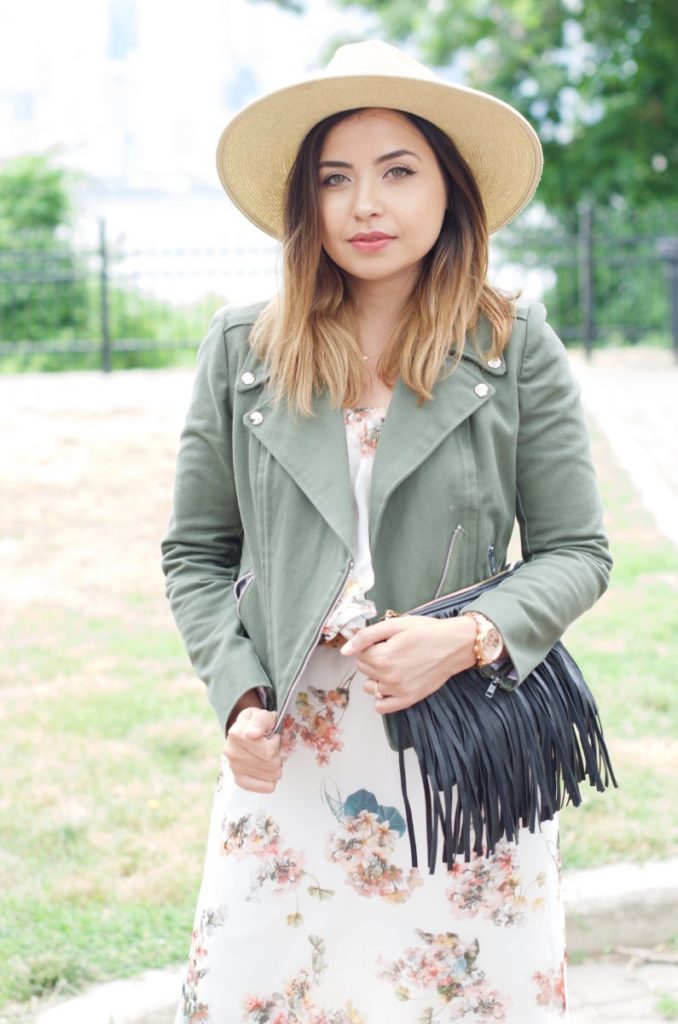 What is your name?  Lisa Rosado
What is your company/website and the URL?
Blog: TheStyleTheory.com
Shop: TSTCollective.com
Tell us what The Style Theory is all about: I had previously blogged under a different .com for 3 years and while I loved sharing my personal style & chatting about my favorite beauty products, something was missing!
I did a heck of a lot of soul searching & began the process of making some seriously bold moves. With time, it all began to come to me! I yearned to create a space where there were no limits as to what it is I could share, hence the lifestyle portion was born. I'm a sensitive person with a lot to say and a lot on my mind that I've been withholding, but I'm finally ready to set myself free and share my stories and the stories of incredible, go-getting women in hopes of encouraging others to find their voices & begin to build the life they desire for themselves because it's so deserved!
The Style Theory blog was born January 2016 & I couldn't be more excited with the progress over the last 8 months and where we are headed! We have a ways to go, but within the next few months, we'll be implementing a bunch of changes I believe will truly resonate with so many women!
Now, for the shop! TST Collective, our online women's boutique, launched in April 2016 and has been a long time dream of mine! I'm honestly not sure where the courage came from for me to leave a steady job to completely leaping into starting my own business but I've never been happier! I'm still pinching myself!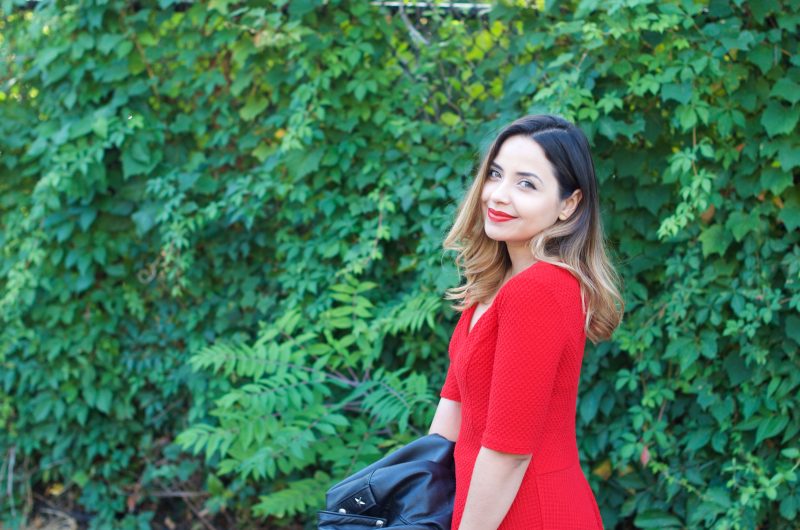 How did you get started working in style or Why do you work in style? While in college (for acting), I needed a part-time job. My first fashion retail job was at Club Monaco, but shortly after I started working in women's boutiques I was hooked! I realized how much I loved interacting with women on a personal level and assisting in helping them discover pieces they look and feel great in. One of my greatest joys is seeing a woman's confidence and body language completely transform when she feels kick-ass in something! Seeing their eyes light up is pure magic!
I've always had an interest in fashion, but would have never have thought that this would become the career path I'd embark on!
What's your style philosophy? The whole concept of The Style Theory is the idea of thinking of style as more than just fashion, but as a lifestyle. It's all about styling your life–as a whole–happy! Discovering and surrounding yourself with the things in life that make you happy is game changing and incredibly empowering! I learn this more and more everyday! Positivity attracts success!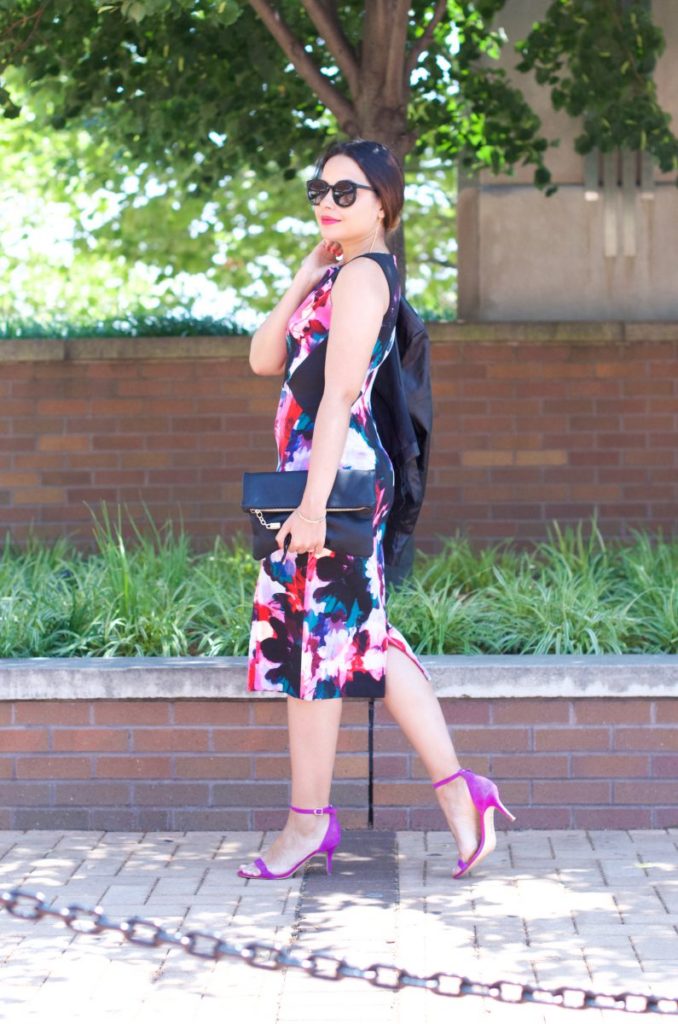 How can other people find their own style?Allow yourself room to play! Discover what it is you truly feel comfortable & incredible in. Even if you see something on the rack that you automatically think "I would never…", but still are curious to try– go for it! I've been that person so many times and have been surprised to discover that some of these very pieces are the ones I feel like I can take on the world in!
How do you feel about following trends vs. sticking to your own style? I think there should be a healthy mix! I wouldn't consider myself to be particularly trendy (it took me a minute to get on the off the shoulder & choker bandwagon and now look at the shop!!), but again, the concept of allowing yourself to play and add new elements to your wardrobe while staying true to yourself applies here!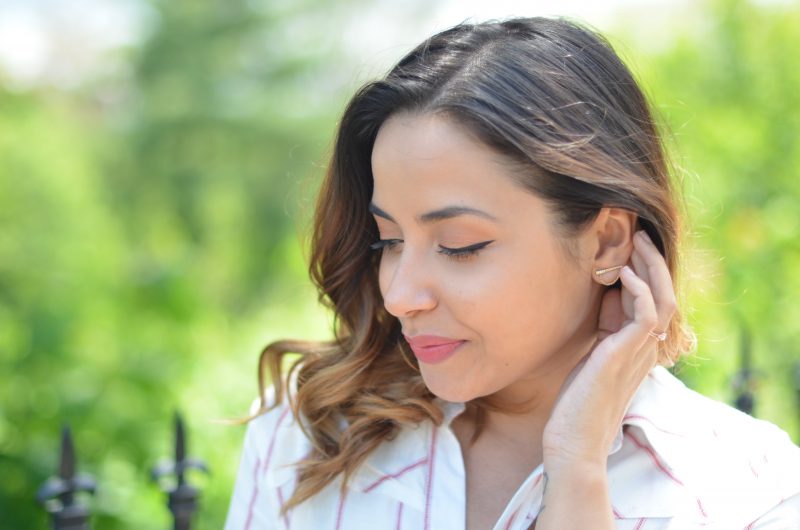 What are your top tips for dressing from the inside out?
1. Make sure you feel comfortable. If you are unsure of whether something is too big, too snug, too short or too long, keep it moving! You'll most likely be fixated on the fact that this piece could be "too this" or "too that" the entire day instead of focusing on being the bad ass that you are, knocking out the items on your agenda for the day!
2. Play, play, play! I can't say this enough!! Play with patterns, colors, silhouettes, trends…I think most of us would be pleasantly surprised at what we'd discover if we allowed ourselves room to play!
3. Find that key element that will make you stand out from the crowd–something people will remember you for! For Kim, it's her amazing vintage-esque cat-eye sunglasses. For me, it's typically hats & my winged liner! Maybe it's a bold lip, funky shoes, bright colors, cool embellishments, a minimalist aesthetic, scarves, etc–don't be afraid to put your stamp on something! Your style is after all, YOUR style! 😉
4. This one is the money maker! When shopping, pay attention to what automatically makes you stand tall & proud! These are the pieces you want in your wardrobe! When you feel incredible and have that sparkle in your eye, others will absolutely take notice and feed into your beautiful energy!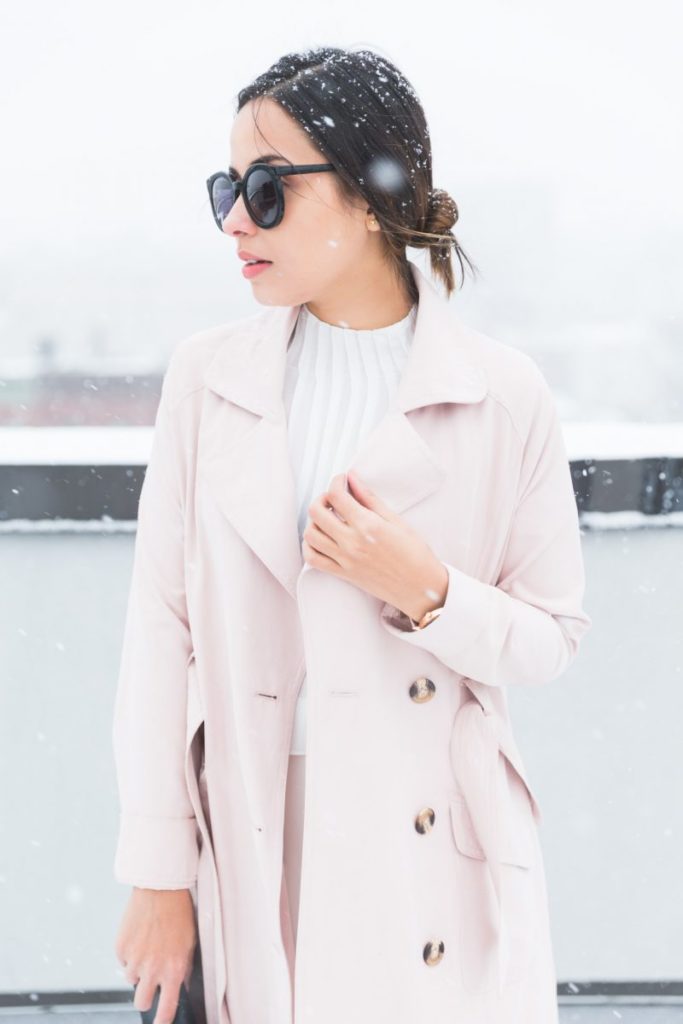 What items are worth a big investment and which can you get for less? For me, I find that I spend less on trends and more on pieces I know I'll reach for endlessly for years to come! For instance, I'm guilty of splurging on a great pair of denim, my most favorite leather jacket and hats (since that's kind of my obsession!) These are items I tend to feel great and most myself in, plus they can be reworked throughout time SO many ways, therefore, I'm willing to spend a bit more on them. Other common splurge items are well-made shoes and handbags!
Items that are considered trendy, like chokers, off the shoulder pieces, culottes, statement jewelry I tend to dabble in at a more affordable price point! You never know just how soon you'll tire of each season's latest & greatest.
One area I feel is completely neglected (and I'm totally guilty here!) is splurging on great undergarments! I understand the impact owning and wearing the right undergarments can have! That's why we need & love Hurray Kimmay!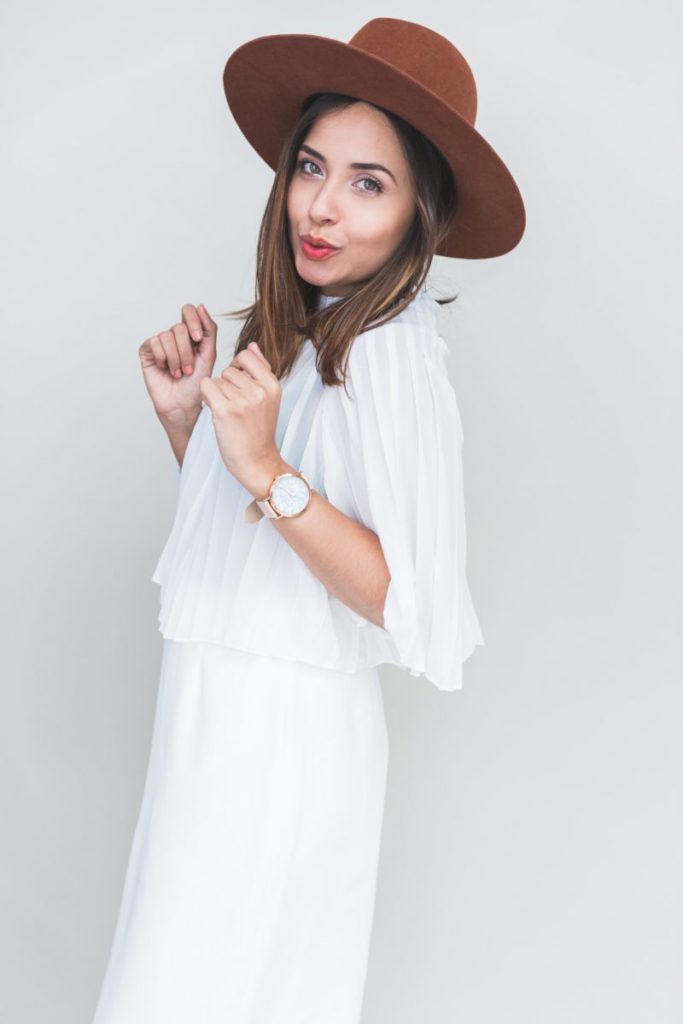 What's your favorite kind of bra or underwear? I'm hooked on Only Hearts! I'm a huge fan of most of their products, particularly their feminine lace underwire bras and their hipsters, thongs & bike shorts! If I want a bit more coverage and support, you may think I'm crazy, but I really like Aerie's lightly lined bras.
What makes you say hurray?Connecting and interacting with amazing women! As I dive deeper into my passions, I'm finding that I am constantly meeting some of the most incredible powerhouse women, which I find so empowering and inspirational!
*****
Your turn: How can you play with fashion to find your own personal style? What is your "key element"? What about your style makes you say hurray? What's something new you can try? Leave a comment here or send me a tweet!
RSVP: Join Lisa and I on September 29th, 2016 from 5-8pm in Astoria!
And, hop over to Lisa's website, The Style Theory, for lifestyle inspiration. And don't miss my special guest appearance on her site. I'm sharing my tips for what to wear underneath her fabulous Fall fashions in The Style Theory shop – coming soon!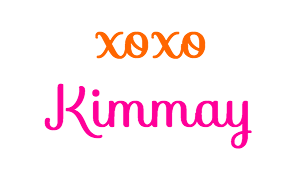 PS: The final two images in this post were taken by the fabulous Corrine Louie.