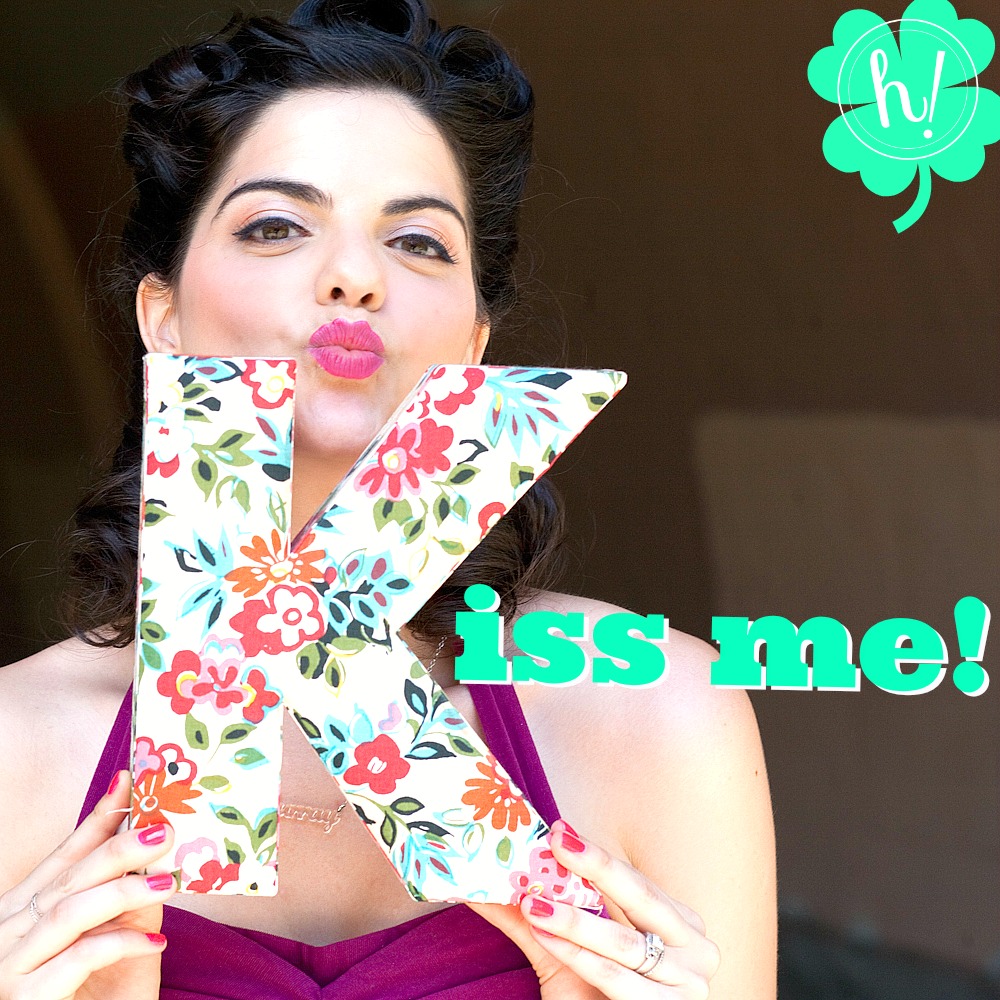 Hurray for St. Patrick's Day!
You know the phrase. "Kiss me, I'm Irish!" Although, I'm not actually Irish 😉 My husband is half Irish, my Step-Dad is, too. And so is my niece whose birthday is today – hurray! I stay away from corned beef, cabbage, and green beer, and choose to celebrate the luck of the Irish with (what else?) lingerie!
The color of choice for St. Patrick's Day, green, is so fun to wear underneath because it's unexpected. A gorgeous ivy bra, a neon green thong, pretty lime lace. . . there are so many ways to wear it and several brands and styles to choose from. One favorite colorful brand is Hanky Panky. I've pulled a few of my favorite signature lace styles in various green shades that make me say Hurray for Lingerie™! Shopping and style information below. Muah!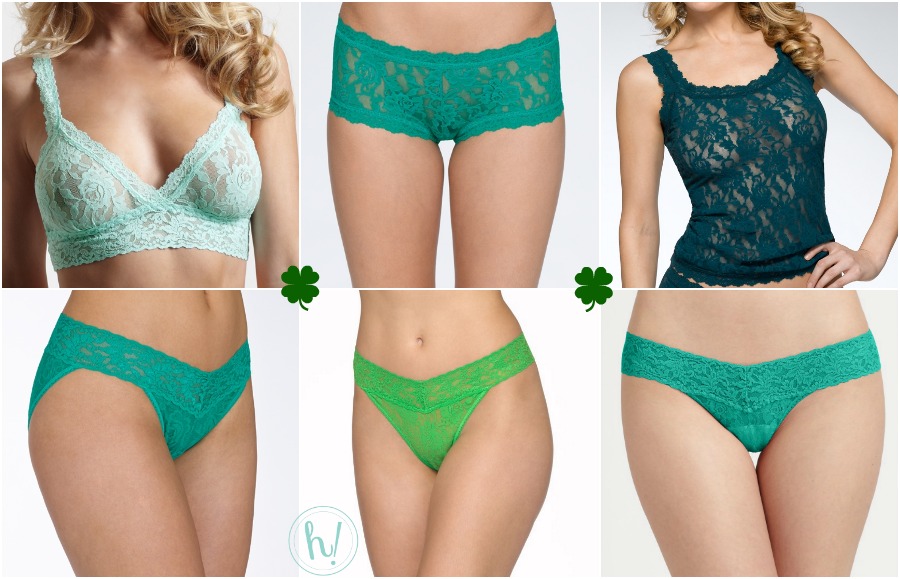 Top row, left to right: Crossover Bra, Boyshort, Classic Camisole
Bottom row, left to right: V-kini, Original Rise Thong, Low Rise Thong
I'm also thrilled to share a special sneak peek into the Hanky Panky CurveNY booth, a really exciting project I did with The Lingerie Journal a few weeks ago. CurveNY is a big lingerie trade show, with hundreds of booths filled with the best lingerie brands showing off their latest and greatest trends for the upcoming season. Pretty much everyone knows Hanky Panky for their signature lace thongs, and in this video you get to discover a few NEW exciting things like their super smooth Bare Collection, the little naughty After Midnight group, new plus size offerings, and the 12-years-in-the-making Eau de Parfum. Hurray! Take a look at the video below, and check out a few behind the scenes photos on The Lingerie Journal.
Wishing you love, luck, and lingerie!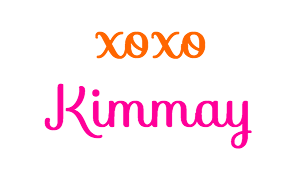 Save