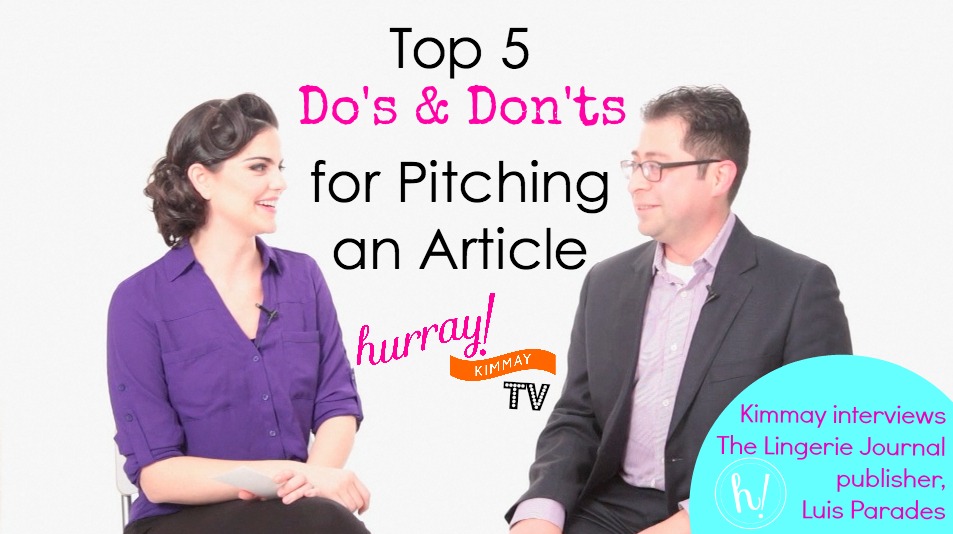 So I have big news. BIG NEWS. Yesterday, I turned 30 😀 HURRAY! This big milestone feels really special, because I also feel such big things coming for Hurray Media and Hurray Kimmay. I'm working hard, learning how to be a #GIRLBOSS, and partnering with some of the best brands, websites and fellow entrepreneurs in the lingerie industry (and beyond).
One of my favorite connections has been with The Lingerie Journal. I've written a few articles, reviews and and even hosted a product video with the journal, and I hope there's more to come. The publisher of The Lingerie Journal, Luis Parades formed the online lingerie news site about 5 years ago and has grown a strong following. His articles are geared toward industry pros and lingerie fans alike, and, on a personal note, are not creepy. I've met a surprising number of men who work in the lingerie world, and not all of them are exactly savory characters. I'm not naming names, here, but believe me – they exist. So years ago, when I was the marketing director at Linda's and a colleague asked if Luis could join us at a store event, without ever meeting him, I actually said no! When she suggested that I meet him when I was just starting Hurray Media, I reluctantly agreed. "Ugh. Another man in the lingerie industry? Fine, I guess." And boy, am I glad we met. Luis' warm, open demeanor and genuine love of the publishing business and lingerie industry are refreshing and rare.
So I'm pretty pleased to bring you the latest Hurray for Lingerie interview on Hurray Kimmay TV. Luis is dishing on the top Do's and Don'ts for Pitching to an online website like The Lingerie Journal, and even tells us how the Journal got started and how the publishing industry has changed. Watch below (and enjoy the outakes at the end)!

Read some of my articles for The Lingerie Journal, and submit your own article or contact Luis and team right on the site.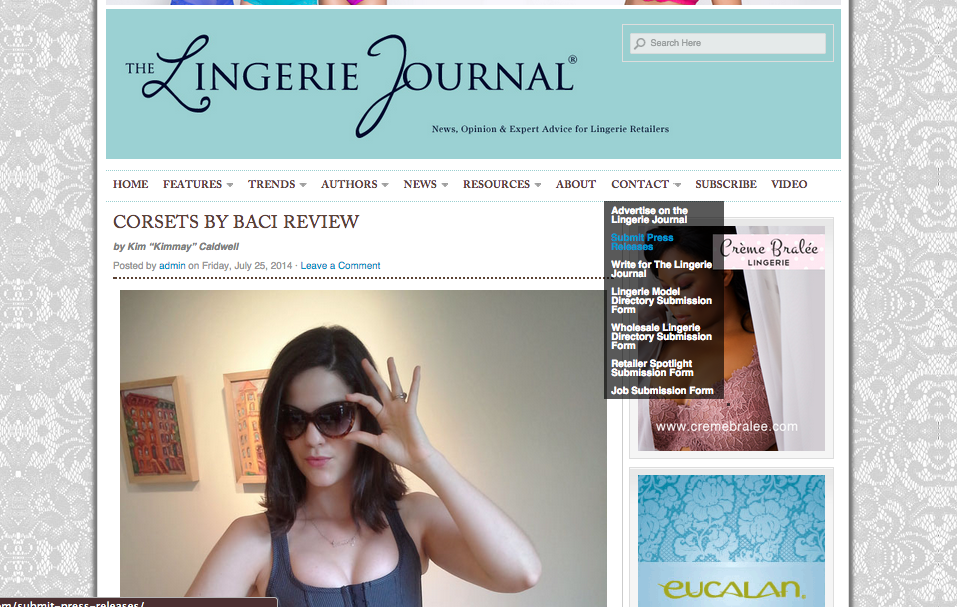 Do you have questions for Luis or I? Shoot us a tweet @hurraykimmay and @thelingeriejournal. And don't forget to tell me what makes YOU say hurray!
I'm so excited to be 30. Thank you for the well wishes on twitter, the sweet notes on Facebook (want to see me at age three?), and your support. Here's to another 30 and MANY more!